CINETV COMMUNITY NEWSPAPER | 2023 | ISSUE 1
CINETV COMMUNITY NEWSPAPER | 2023 | ISSUE 1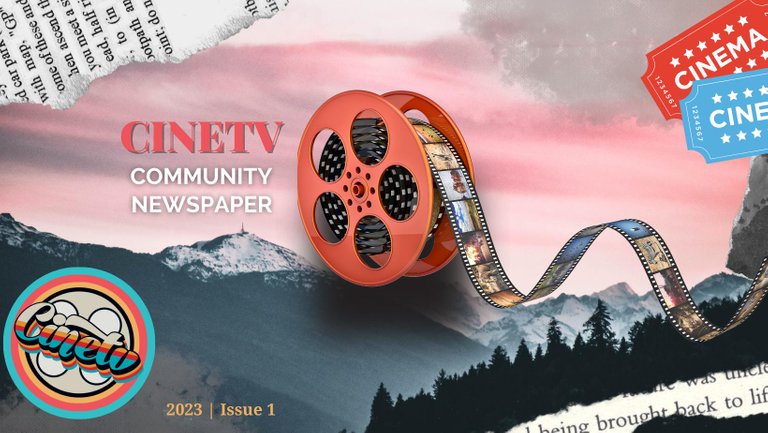 Image created with Canva Pro



Hello Cinephiles! Hope you all had a great Christmas break and the turn of the year went well? And of course we hope that you are all fresh and fruity again for the start of a completely new year. A year in which we hope to push the CineTV Community to great heights together. There are several plans that are being worked on and one of the first things is our new frontend.
Unfortunately, I can't say that it's completely ready to be launched just yet. We also regret that we are not starting the new year with this right away, but good work takes time!
However, that doesn't change our plans. The team is rested again and has taken over the work of the elves again. We are all ready again. Ready to have a great year with you in this fantastic community! Sit back, read this first Newspaper issue of the new year, and keep your fingers above the keyboard, ready to sling great blogs online. We're going to have a great year!



@caulderfreeman is back from his well deserved Christmas break. And he started the new year with a fantastic contest! If you hadn't seen it yet, you can check it here.
This week we want to know Your Favorite Sandra Bullock Movie. Who doesn't know Sandra Bullock? This lady has many films to her name and personally I have laughed a lot at her films. It is therefore not surprising that she has won an American Comedy Award.
I'm going to restrain myself before I get so excited that I write a whole blog in the newspaper. Enthusiasm is good, but it doesn't have to be exaggerated right?
Alright, you all know what to do. If you haven't posted your entry yet, you still have some time to think about your entry.
The submission deadline is 10th January, 2023, 11:59 PM, UTC time




To follow all writing prompts properly, it is of course a must to follow our Twitter Account where @thisismylife regularly provides you with the latest inspiration to start a blog to write.
She is enjoying a well-deserved holiday this week, but next week blogs will also appear with more background information about the writing prompts.




It has long been clear to the attentive reader, but our team has been expanded with a young writer. And @frey97 takes us in her dazzling blogs into the mindset of the young people among us.
If this is your thing, don't forget to check out the latest Frey's Findings so that you are completely up-to-date again.
P.S. Even if you can no longer be counted among the youth, this is simply highly recommended!




Take a break from thinking, and enjoy the latest Hollywood gossip. Our beloved celebrities have also celebrated Christmas, and what better way to start the new year than by looking at what juicy gossip can be found at the start of the new year.


Also in the new year I am very curious about your personal opinions about the actors and actresses that we see so often on the big screen (well, mostly TV screen).
As you know by now, it is important not to write film reviews. That's NOT what this challenge is about. It is precisely about your personal stories, why you like or do not like to watch that actor or actress. Why are you or are you not attracted to that actor or actress? And so there are many more things to think of that tell something personal.
Are you ready?
The actor we start 2023 with has not had an easy breakthrough in Hollywood. Despite a well-known aunt in his family, he managed to conquer his coveted spot in Hollywood mainly through tenacity and hard work. And his work in the TV series ER probably played the biggest role in that. The fact that his appearance has turned out to be very attractive to many women will certainly have helped him a bit.
Write a blog, or leave a comment on the newspaper. You can do both, as long as it is your personal opinion about:
GEORGE CLOONEY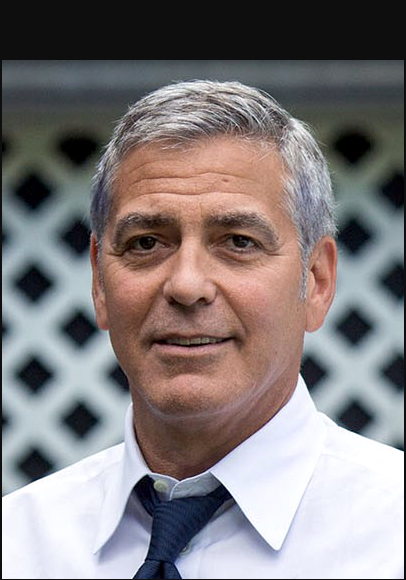 We start the new year with a fresh balance. That means we have 100 CINE and 100 Ecency points to give away. But this year, the conditions are being looked at more strictly. And if the conditions are not met, we will not give away any tokens, but add the tokens to next weeks challenge.
Rules:
Only personal opinions
If you choose to write a blog, use the tag #moviestaroftheweek and post the link in the comments
A blog is not necessary, you can also leave a comment.
The challenge is not intended as a contest, it is in fact intended to give you an ENGAGEMENT option for the newspaper. The fact that we are giving away tokens to engage with us is an extra bonus for you. You guys are "THE COMMUNITY", and we would be nothing without you!




And of course we will continue to watch all the films that come out this year, after all, that is what the CINETV community is for. I will try to show as many different genres as possible. Hopefully there's something to your taste and you'll find a new movie for your "To Watch" list.


THE OLD WAY
Never before have we seen Nicholas Cage star in a Western Movie. But after seeing this trailer, I decided that I didn't want to keep this movie from you guys. Also as a Western villain, Nicholas can convince again.


CANDY LAND
If your life changes because you are pushed out of your religious culture, your life can take a completely different turn. Where you will have to hold yourself together in ways you never imagined. The road to finding yourself again is difficult and can also be filled with emotional obstacles.


M3GHAN
A film that somehow reminds me of Chucky, but also of The Orphan, while the story is very different. Unexpected "parenthood", and "work stress" are just a few of the ingredients of this horror movie. To find out more, you should definitely watch the movie.


We like to point out the following note about plagiarism!
We have an entire team dedicated to finding AND reporting plagiarism and abuse. And be warned, we NEVER will tolerate plagiarized blogs. Not in plagiarized words, nor images!


We have seen some really great posts that failed to source their pictures, and so we were not able to curate them properly. Remember to only post YOUR OWN words and to properly source the photos that you use that are not your own.


Plagiarism is THEFT and has no place in our CineTV family!
And with that, this first newspaper issue of 2023 has come to an end. We hope you enjoyed it and we'll see you next week with a new newspaper! If you find this newspaper and want to chat with about movies and TV with us, feel free to join is in our DISCORD
Thanks...we love you all!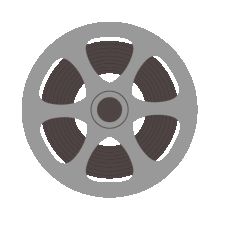 Posted using CineTV
---
---