CineTV COMMUNITY NEWSPAPER | #27
CineTV COMMUNITY NEWSPAPER | #27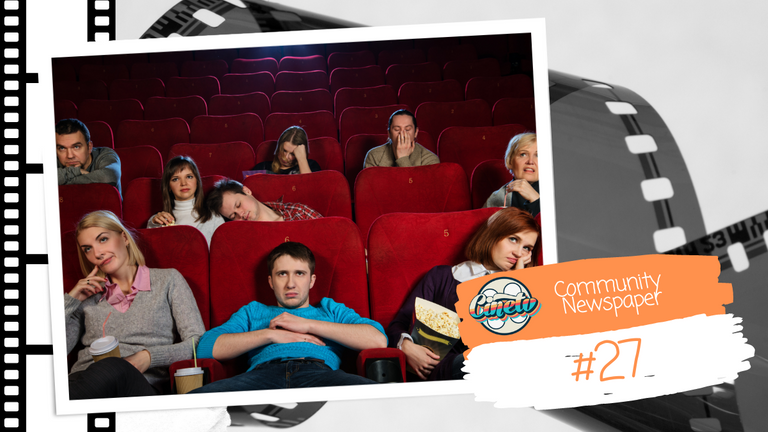 Image created with CANVA PRO


Welcome to this week's new CineTV Community Newspaper. I hope you are all enjoying your weekend? Now let's sit back and relax a bit with our weekly newspaper!


CINE COMMUNITY UPDATE
Welcome to a new CineTV Community Newspaper! We don't have any community updates to write about. Hopefully this silence will be broken soon, but until then we hope you enjoy the writing prompts and the weekly contest.
The writing prompts have now been given a completely neutral layout on Twitter. All you get is a "Keyword".
It's up to you to swing a phenomenal blog online. Which movie(s), or movie memories do you think of when you hear the keywords. Every day you see a new prompt on Twitter. The last is:
LEFTHANDED
If you'd like to find the other writing prompts to see if there's anything you're interested in, I'd like to refer you to our Twitter account .
Let's move on to our Contest!

CINE CONTEST UPDATE
Have you ever known those moments when you had anxiously looked forward to watching a certain film, and then this film disappointed you so much that you regretted watching it? Or a film that hurt your eyes, so to speak? You already get it! **This week we're looking for the worst movie you've seen?
Isn't that nice once. Normally you are supposed to talk in beautiful colorful poetic language about why you loved that one movie or actor or actress. Now we want to see the opposite ... How nice, to have full permission to write a blog that in all the glory you can find completely rips off a movie. How flowery, poetic can you write blogs to tell us how horribly bad you thought that one movie was? We like to read it this week ... because in the film world it is not always great what is produced. And you have the chance to tell us with this contest. The submission deadline is 16th August, 2022, 11:59 PM, UTC time.
As you know by now, We love to read your personal stories, not only blogs written for the contest. Why is that one movie or series so special to you? What impact has it had on you? Did a movie or series change your mind about certain things? Just to name a few examples.
Now that we said that, let's move on!



And of course, feel free to browse over all blogs written under the #cinetv tag. There are so many awesome blogs, and if your blog is not highlighted that does not mean it is not awesome. We appreciate each and everone of you, who takes the effort to write up a unique, original blog with movie or tv-related content.



BEAST
During a trip in the Jungle with his 2 daughters, in memory of his deceased wife, it turns out that the Jungle does not only evoke old memories. But that a lion is determined to ensure that no more new memories can be made. dr. Nate Daniels (Idris Elba), will have to do everything in his power to get himself and his two daughters out of the jungle alive.


ORPHAN: FIRST KILL
In this prequel to the 2009 success film The Orphan, we will learn how Esther escaped the Estonian psychiatric facility to start her horror life in America.


THREE THOUSAND YEARS OF LONGING
In Three Thousand Years of Longing, Alithea (Tilda Swinton) meets a Djinn (Idris Elba). She is requested to grant three wishes, which will allow the Djinn to regain his freedom. This really isn't going to be easy for Alithea. The film is based upon: The short story "The Djinn in the Nightingale's Eye", and rumors are that the budget for the movie was $60 million. In any case, I have already seen beautiful sets in the trailer.
MOVIE & CELEBRITY GOSSIPS
One of my favorite parts of the weekly newspaper. The juicy gossip! I can't help it, I think it's one of the "guilty pleasures", which I will never admit after today. Because like everyone else, I always pretend that I'm not interested in that at all.


Hopefully you enjoyed this weeks Newspaper!

Enjoy your week
HAVE A GREAT WEEK AND WE WILL RETURN!

We like to point out the following note about plagiarism once again!
We have an entire team dedicated to finding AND reporting plagiarism and abuse. And be warned, we NEVER will tolerate plagiarized blogs. Not in plagiarized words, nor images!
We have seen some really great posts that failed to source their pictures and so we were not able to curate them properly. Remember to only post YOUR OWN words and to properly source the photos that you use that are not your own.
Plagiarism is THEFT and has no place in our CineTV family!
Thanks...we love you all!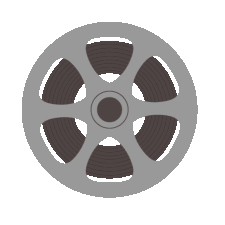 Posted using CineTV
---
---