CineTV COMMUNITY NEWSPAPER | #37
CineTV COMMUNITY NEWSPAPER | #37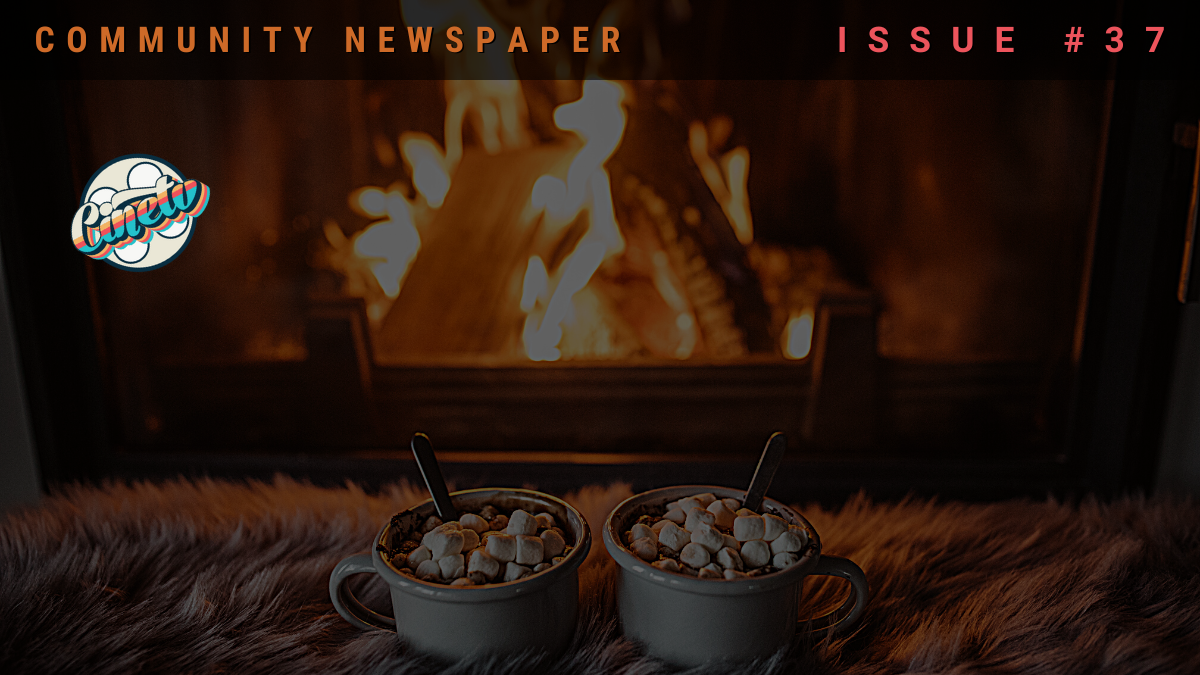 Image created with CANVA PRO


Welcome to this week's new CineTV Community Newspaper. I hope you are all enjoying your weekend? Now let's sit back and relax a bit with our weekly newspaper!


Outside a cold wind howls around the house, and raindrops are hitting the windows. Inside the flames of the burning candles dance and the stove radiates a warmth on you. The dog lies with its warm body on your feet. Comfortable in your pajamas, you think about what you will watch on TV tonight. The blanket on the couch beckons and your eyes are already a bit tired from so much PC time. It's about time you drag yourself out from behind that PC, crank up the TV, and give yourself a moment of relaxation. Maybe a nice hot cup of chocolate? But what are you going to watch?
If you often have doubts about what to watch, then read on quickly. Maybe we can provide a nice movie tip today.
CINETV COMMUNITY UPDATE
Welcome to a new CineTV newspaper! Community updates are not there to tell, but rest assured there is plenty to read in this newspaper.
We now know that we have entered a bear market in crypto, which often includes people taking a break from their PC, and from Hive. This may also mean that development is slower than usual. This is not a problem for us of course. We are lovers of film and TV, but we are also a die-hard community. I've said it before, and I'll say it again, "Behind the scenes, we're working steadily to eventually bring Hive's greatest frontend to you." Patience is a virtue!
In the meantime, we also like to put you to work, so how about a new movie quote to write a blog? You can find it on TWITTER. Feel free to use any of the writing prompts you can find by scrolling back over our timeline.
Let's move on to our Contest!

CINE CONTEST UPDATE
This week @caulderfreeman has put an excellent and very interesting contest This week we're looking for your favorite film villain
This is to be expected a theme where you finally can talk about how you love to watch villainess in movies. Maybe you were even in love with some serious villain in your younger days. Let us hear all about your favorit villain in your blog! If you still have to write it, the submission deadline is 25th October, 2022, 11:59 PM, UTC time.
As you know by now, We love to read your personal stories, not only blogs written for the contest. Why is that one movie or series so special to you? What impact has it had on you? Did a movie or series change your mind about certain things? Just to name a few examples.

Our Movie Star of the Week is the next part of the newspaper. And you all know by now that, I'm not looking for a movie STAR of the week life. I am looking for YOUR emotions.
So let's quickly take a look at what ya'll thought about Scarlett Johansson.
We had just one blog!
So here I guess most of you had nothing to say about Scarlett. Strange that she´s in the top 10 of best actress around the word if there is just one person in a whole community of cine lovers who can write up some words about her.
But I get that it is difficult for you to write about an actor or actress without delving into the long list of films the actor/actress has starred in. I get it, I'm already glad that there are some people liking this.
But again, try to make it personal please!
@kingobonnaya got his blog in. And I enjoyed reading it. So for his efforts he will be rewarded with 50 cine again. And another 50 cine will be added for next week. That gives us a total of 200 cine to hand out next week, IF you guys do the right thing. I will send out the cine later today to @kingobonnaya, and thank you for the efforts taken!
So let's move on to this weeks Movie STAR of the Week!
There's a lot to say about the next actor, and I hope none of you will hold back. And that I will be treated to comments and blogs where you can hear your own opinion.
The actor we're talking about this week has a great track record, having appeared in many films in his long career. He has been featured in films with great regularity and great success from the early 1980s.
Many girls in the 80s swooned over his movies and wished they could be his co-star. Although that swooning may have become a bit less as the years went on. Not because this actor lost his looks, on the contrary, he looks even better now at 60 years old than when he was younger. But it has become apparent over the years that this actor is probably not the easiest man to live with. His 3 divorces could give you a clue in this direction.
Of course you know which actor we are talking about. And I hope for many comments, (or blogs), that show me what your personal opinion is about:
TOM CRUISE
Now it's up to you! Leave a comment with your own thoughts, opinions, ideas of Tom Cruise, for a chance to win some extra juicy CINE tokens. We're hoping to give away 200 CINE for this week. If you're feeling very inspired... write a blog.
I cannot say it often enough, Please try to make it personal! The filmography and biography of the actors is something we can also find very easily on the digital highway. It's there for everone to read. Your personal opinions are not!
That's the thing what makes a comment or blog stand out. And that's what we're looking for with this item in the Newspaper.
Please keep in mind that we're not going to give out the CINE tokens if your comment or blog has nothing personal.
If you're going to dedicate a blog towards our "Movie STAR of the week", don't forget to use the tag #moviestaroftheweek and link your blog here in a comments so we can easily find it!
As always, feel free to browse over all blogs written under the #cinetv tag. There are so many awesome blogs. We appreciate each and everone of you, who takes the effort to write up a unique, original blog with movie or tv-related content.



BLACK ADAM
Past and present are mixed together in an imaginative setting full of special effects. Dwayne Johnson takes you on a 5,000-year journey through the origins of the DC Super Hero. After being imprisoned for 5000 years, he is looking for justice, born of anger. Will he succeed? You'll have to see that for yourself if this trailer manages to pique your interest.


TICKET TO PARADISE
A romantic comedy with a mouth-watering cast starring Julia Roberts and George Clooney. In this movie, the ex-spouses travel both to Bali to stop their daughter from her proposed marriage. During the trip, the two bicker a lot. This brings some tension and laughs with it, but also leaves you wondering if the daughter isn't the only one in love. Could this former couple still care about each other even more than their bickering suggests?


THE SCHOOL FOR GOOD AND EVIL
Snow White, Cinderella and Sleeping Beauty. But also the evil witch. You would think they are all fairy tales right? But is that really so? In this new Netflix movie we are introduced to a new magical school. And it is in this school where the right people are trained in good as well as in evil. Everything to maintain the necessary balance between good and evil. All this, of course, with the necessary magic. Tomorrow's fairy tales are trained today!


MOVIE & CELEBRITY GOSSIPS
One of my favorite parts of the weekly newspaper. The juicy gossip! I can't help it, I think it's one of the "guilty pleasures", which I will never admit after today. Because like everyone else, I always pretend that I'm not interested in that at all.


Hopefully you enjoyed this weeks Newspaper!

Enjoy your week
HAVE A GREAT WEEK AND WE WILL RETURN!

We like to point out the following note about plagiarism once again!
We have an entire team dedicated to finding AND reporting plagiarism and abuse. And be warned, we NEVER will tolerate plagiarized blogs. Not in plagiarized words, nor images!
We have seen some really great posts that failed to source their pictures and so we were not able to curate them properly. Remember to only post YOUR OWN words and to properly source the photos that you use that are not your own.
Plagiarism is THEFT and has no place in our CineTV family!
Thanks...we love you all!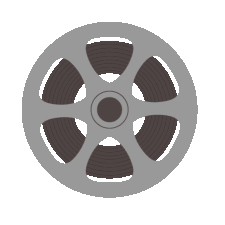 Posted using CineTV
---
---