CineTV Contest #19 - Favorite Space Movie
Cine TV Contest #18 Results!
First off, I wanted to mention that we are very grateful for @ecency for sponsoring our Cine TV contests! We forgot to mention them in our last post and wanted to make sure and thank them for their sponsorship.
Thank you all for your entries in the previous Cine TV contest - Your Favorite Animated Film. There were some really great entries! A lot of the entries were a walk down memory lane with animated films I haven't seen in a long time. Not only that, but there were many movies that I have never seen and it was great to learn about these as well. Let's get to the results and the entries that stood out:
First Place
This entry about the Ice Age film was at the top of my list because of how well it followed our submission guidelines. Thank you for sharing how this film was special with you and your daughter!
@cute-cactus
https://peakd.com/hive-121744/@cute-cactus/cinetv-contest-ice-age
Second place
The "Circle of Life" is a great song and I remember watching The Lion King on my VHS tape as well. Thanks for sharing your memories!
@iuliapetit2711
https://peakd.com/hive-121744/@iuliapetit2711/cinetv-contest-my-favorite-animated-movie
Third place
A fantastic review of an anime I had never seen but obviously had an impact on you.
@neiraurdaneta
https://peakd.com/hive-121744/@neiraurdaneta/engesp-cinetv-contest-18-my-favorite-anime-is-candy-candy-mi-favorito-anime-es-candy-candy
Congrats!
225 CINE COINS and 100 Ecency Points will be transferred to the winners.
Now if anyone disagrees with our choices then please tag us in a comment to this post!
---
And let's move on to the new contest!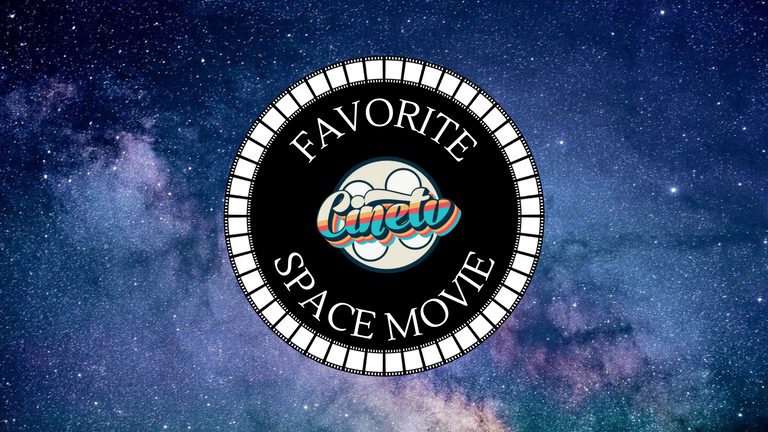 Your Favorite Space Movie

Space. Some think of it as a vast empty expanse and still others hope for aliens and unknown worlds. Filmmakers have created whole galaxies, planets, spaceships, aliens and more importantly amazing stories and myths. There are so many creative movies that center around space and I look forward to reading your entries!
We are looking for entries about your favorite space related film. Tell us why you enjoyed the film, what it meant it to you and why you chose it. Please avoid giving a generic recap of the movie but please make it a personal review and interact with your choice.
PLEASE READ THESE GUIDELINES CAREFULLY!
Make sure that you source all of your photos. Your content should be all yours and not spun or generated from somewhere else. These are absolute requirements for being curated and taken into consideration for the Cine TV contest.
Winners and prizes
This contest will have 3 winners and 225 CINE in prizes. They will be distributed as follows.
1ST Place — 100 CINE AND 100 ECENCY POINTS!

2ND Place — 75 CINE AND 100 ECENCY POINTS

3RD Place — 50 CINE AND 100 ECENCY POINTS

Rules
Publish your entry from our frontend https://cinetv.blog or post to cinetv community if you prefer peakd, ecency or hive.blog
The entries should be written in English for evaluation purposes (You can translate from your mother tongue if you want to.)
The post title should include CineTV Contest:. For example, CineTV Contest: Your Title Here.
Use #cinetvcontest among your tags.
Include a link to this post somewhere in your entry. So your friends can find this easily.
Put down a comment with the link of your entry on this post below.
Only one entry per person.
Deadline
The submission deadline is Tuesday, 28th June, 2022, 11:59 PM, UTC time.

Evaluation and Some Tips
You can use these prompts as a helping hand (purely optional) but you're free to go however you want.
► What you loved or hated about it.
► How it influenced you (and/or people around you).
► What part of it did you find most interesting.
► Any scene that still pops into your mind.
► Performance of the actors/actress that left an impression.
► Why do you think it's significant and great (or not).

You're free to include multiple films in your entry.

There's no need to be mechanical. Write with a free hand. We might overlook if you forget to do a step or two stated in the rules (except the first one).
We'll evaluate the posts based on the writing quality, sincerity, and faithfulness to the spirit of the contest.
DO NOT PLAGIARZE, COPY AND PASTE, OR SPIN FROM OTHER SOURCES!!!! MAKE SURE ALL IMAGES ARE SOURCED!!!
Happy Writing then! Blog on!
The cover photo is edited in Canva.
Image Source
---

---
Join CineTV on Discord - Invite Link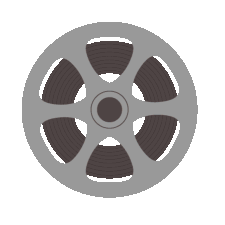 ---
---