Frey's Findings- All the newest this week!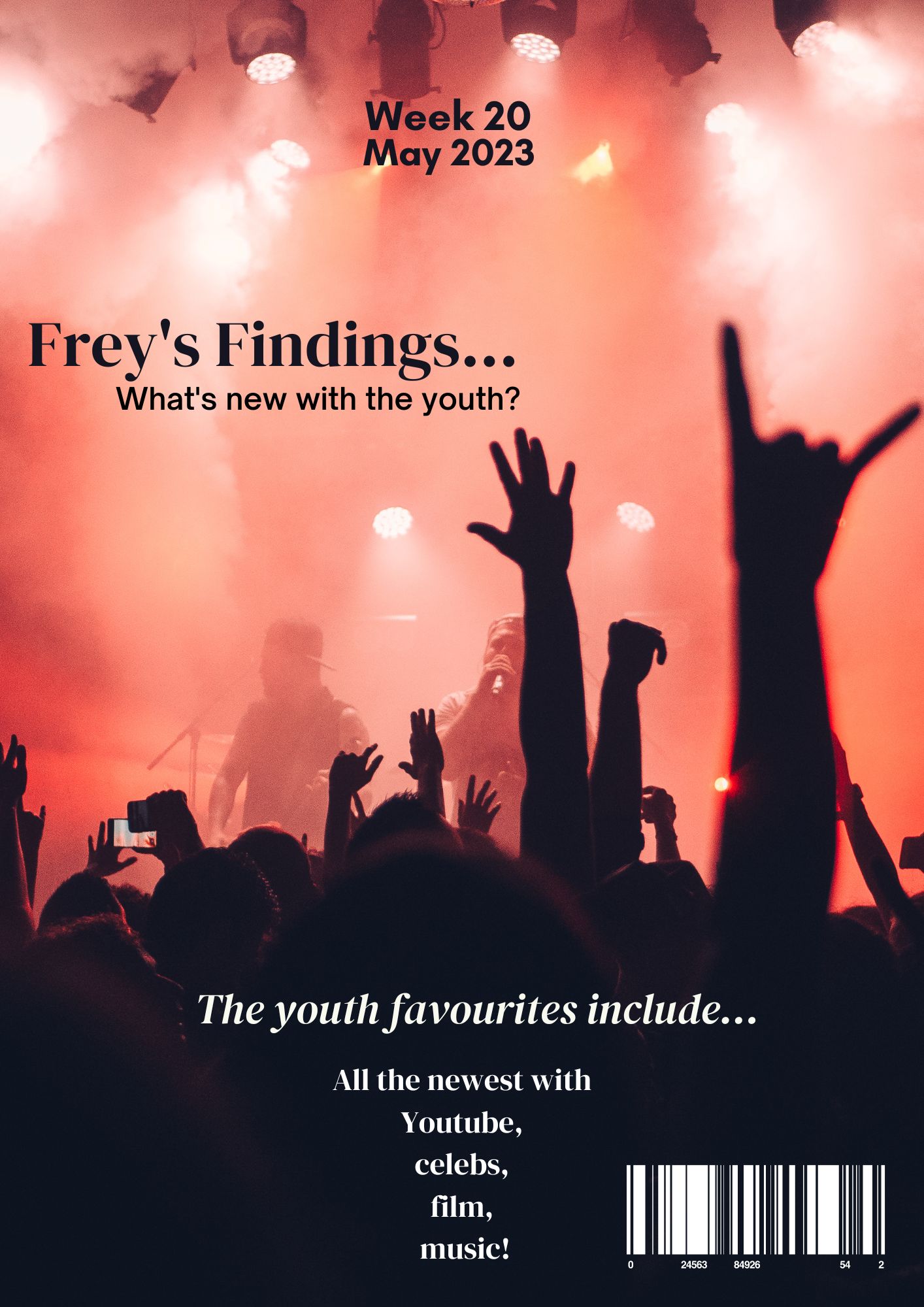 (Sourced from www.canva.com)



Hello and welcome back to Frey's Findings where I tell you all the newest to do with the youth! Let's get on with today's issue...



This week in the movie community, 'Evil Dead Rise' has been popular after being released very recently on April 21st 2023. The plot follows the twisted tale of two sisters whose reunion is cut short by flesh eating demons. The movie stars Mirabai Pease, Anna-Maree Thomas and Richard Crouchley. Sounds like an interesting watch in my opinion! I do love a good horror film and haven't watched a good one in a good while so I will be tuning in. Anyone else?


This week on Netflix, the top streamed film has been 'A Tourist's Guide to Love' with over 20.92 million hours worth of streams over this past week. That's crazy! This film is a romantic comedy starring Rachael Leigh Cook and Eirene Tran Donohue. The plot follows an executive that goes through an unexpected breakup, then taking on an assignment to go undercover and learn about the tourist industry in Vietnam. Has anyone streamed this one yet? It sounds like an interesting watch to me.

This week on streaming services, Amazon Prime has been a hot topic and in particular 'Swarm' has been a fan favourite. 'Swarm' is a new series released on March 17th 2023 and follows a young woman's obsession with a pop star that takes a dark turn. I hadn't heard of this series and I will be tuning in because it sounds interesting to me. The series stars Dominique Fishback as female main lead. The series also features famous faces such as Grammy nominated singer Billie Eilish and the King of Pop's daughter Paris Jackson.
Here is the trailer to this series!


This week regarding Youtube trending, Jimmy Fallon's recent posts have been featuring Korean rapper Agust D (Also known as SUGA) and his new album that was released a few weeks ago. I have been non stop playing the album that Spotify is probably sick of me, haha! I love rap music and Agust D is definitely one of my top favourites.
Here is the video here.


This week in the celebrity world, the Met Gala has been a trending topic. The Met Gala is a yearly event with various A-List celebrities in various outfits following a dress code. Some of the outfits worn this year have been the talk of social media. Some that have been spoken most have been Jared Leto, who appreared in a massive cat costume, Doja Cat who appeared in a prosthetic nose to make her also appear as a cat and Lil Nas X who appeared in nothing but body paint, diamonds and a thong. A THONG. Honestly so many of the outfits this year made me laugh so much. What is going on?! Haha.
That is all for this week, I hope you all enjoyed, have a great week! See you in the next issue.
Posted using CineTV
---
---