Frey's Findings- All the newest this week.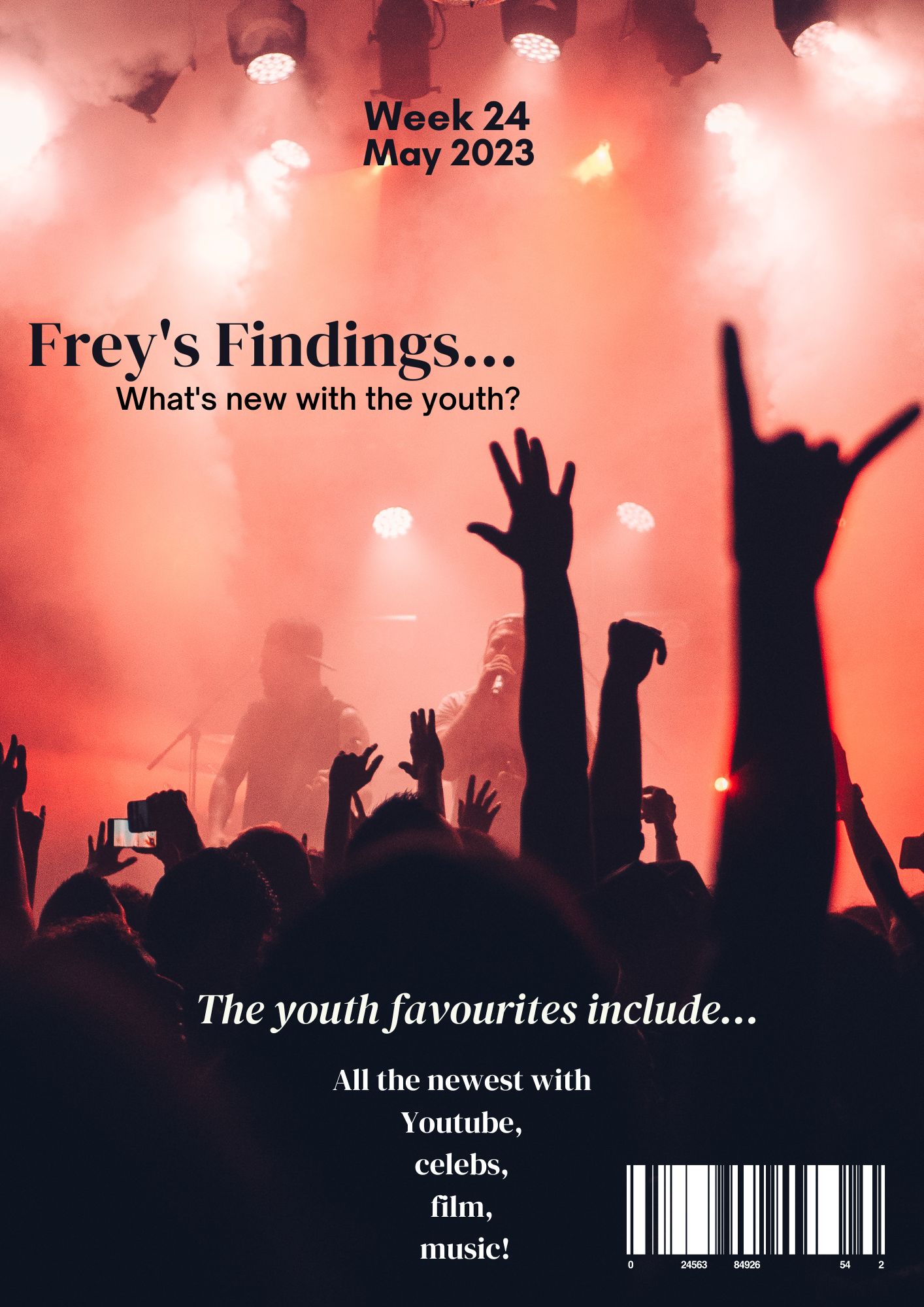 (Sourced by www.canva.com)



Hello and welcome back to Frey's Findings. Let's see what is in store today!



This week in the movie world, the new 'Little Mermaid' has been trending. This film stars Halle Bailey and Jonah Hauer-King. The plot follows the same plot as the orininal (1989). The plot depicts a mermaid who makes a deal with a sea witch to trade her voice for human legs so she can discover the world above water and impress a prince. Sounds good, have you watched the newest rendition?


This week on Netflix, The same film as last week (The Mother) is yet again trending, so I will be sharing the film in second place on the Netflix charts this week. '2 Hearts' is a romance drama that stars Jacob Elordi, Tiera Skovbye, Adan Canto and Radha Mitchell. The plot follows two young couples where the future unfolds in completely different decades and different places but a hidden connection brings them together in the most unpredictable ways. I like the sound of that plot. Have you watched or heard about this film?

This week on streaming services, 'American Born Chinese' has been trending on Disney+. The series follows an average teenager called Jin Wang who is balancing high school and home life. When he meets a new foreign student on the first day of the school, even more worlds collide as Jin gets entangled in a battle with Chinese mythical gods. I hadn't heard of this series but it sounds like a good watch. Have you heard of this one? Here is the trailer.

This week on Youtube, Mr. Beast has been trending again with his latest video, 'Ages 1-100 fight for 100,000 dollars' Mr. Beast never fails to surprise me with the videos he posts. He has to be the only Youtuer that shocks me with the insane ideas he has, haha! Have you ever watched a Mr. Beast video? I can tell you that so much money and time goes into his projects it is insane!

This week in the celebrity world, Meghan Markle has been the talk of social media regarding an almost catastrophic car chase. This story really reminds me of the death of Princess Diana in 1997. Honestly, whatever people's opinions are on her and Harry, they need to leave her alone before something tragic really does happen.
That is all for this week. Have a good week and I will see you next Tuesday with the latest edition!
Posted using CineTV
---
---