#CC | a 2-Day Commenting & Networking Initiative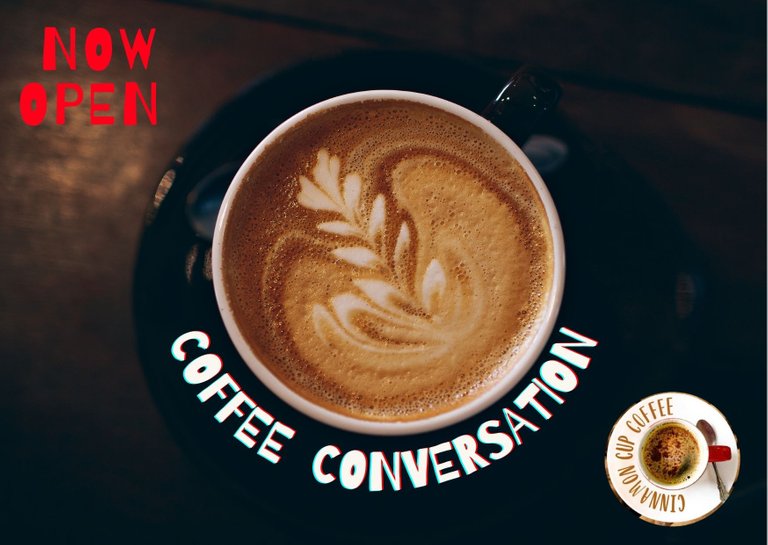 ---
---
Welcome to our Coffee Conversation Networking Event! 🤗
Cinnamon Cup Coffee, the social hub of the blockchain, strongly believes in the power of networking and building rapport amongst members. Therefore, we invite you to join this #coffeeconversation by leaving a meaningful comment on the topic below, for a chance to #WINHIVE & some #HBD.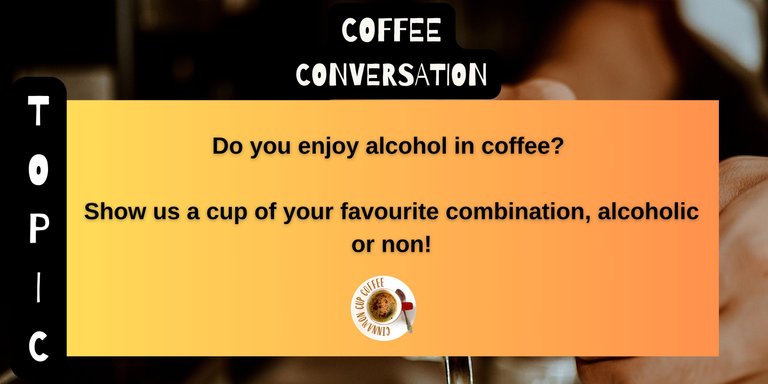 TOPIC
Do you enjoy alcohol in coffee? Show us a cup of your favourite combination, alcoholic or non!
---
GUIDELINES
☑️ Drop a comment on the question
☑️ Comment on other authors' comments.
☑️ Post comments within the Countdown timer, which ends on Monday right before midnight UTC.
❌ Please do not write a post on this topic.
---
---
Prizes & Benefits of getting involved
😉 A mysterious selection from the comments will be made to distribute some Hive.
😎 This is an excellent opportunity to show different sides of your personality and connect with other authors and community members.
---
---
❌ Please do not write a post on this topic.
The point of this exercise is to get you thinking, increase interaction among members, and boost community spirit, by leaving your comment on this post. Enjoy, follow all the guidelines, and give us your best:)
Cover Photo Created using Canva Free photo Images and the second photo created using Canva also
---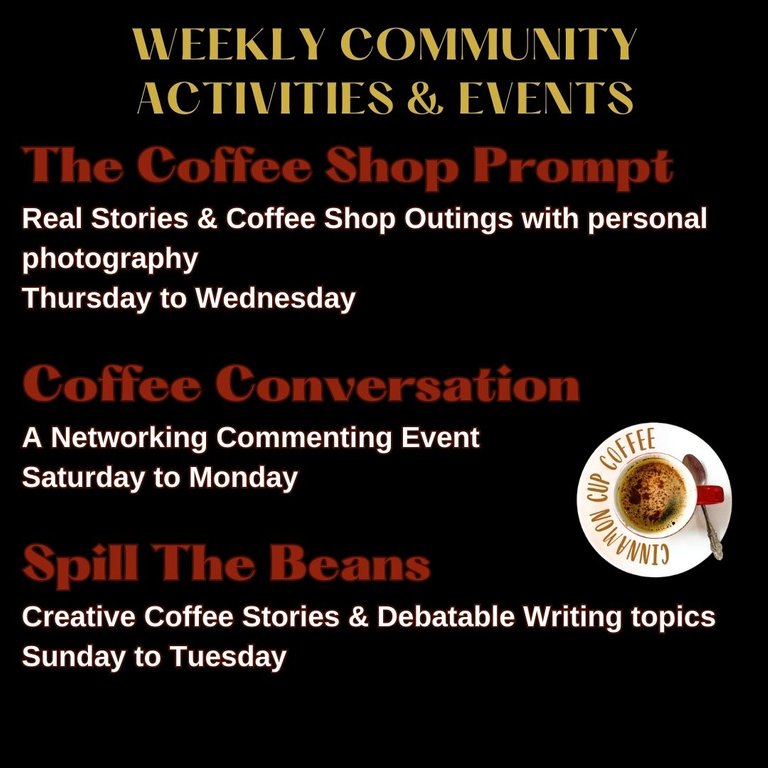 ---
Delegations to the Cinnamon Cup Coffee community is welcome, by sending them to @cinnccf or @hive-152524, our community's account.
---
---