Coffee Conversation Central - Jan 26 - 28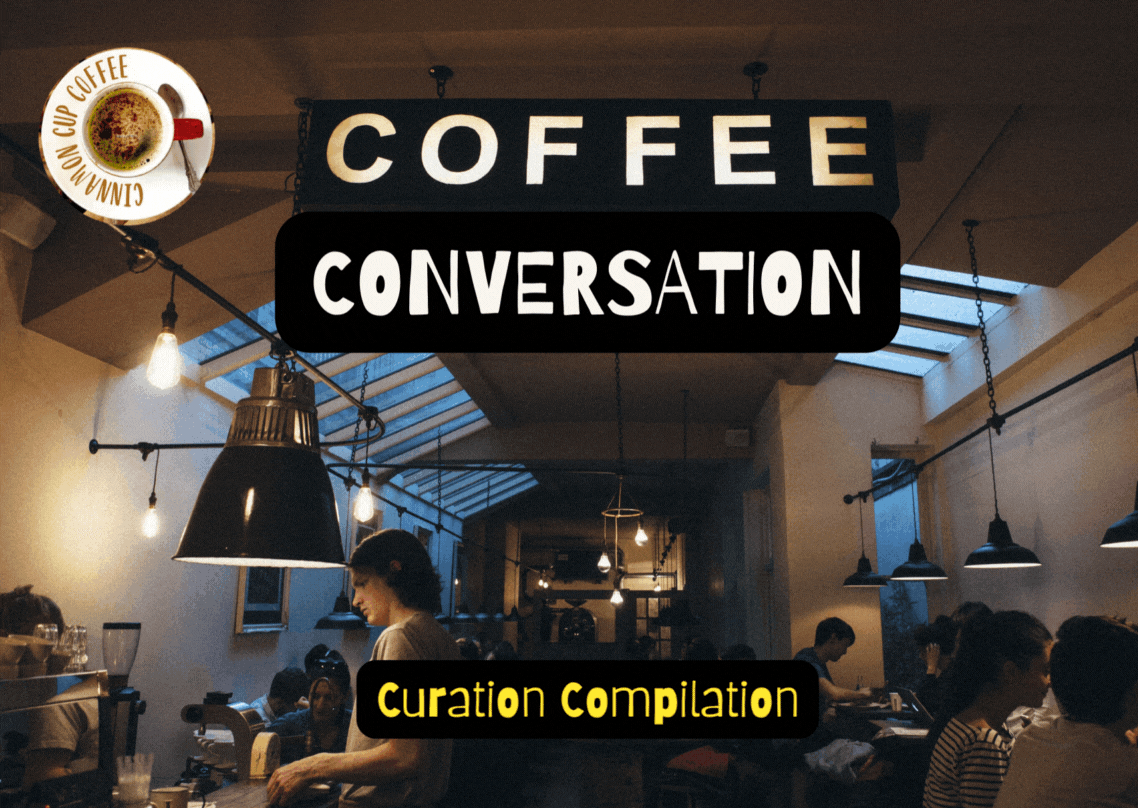 ---
---
⚠️ The liquid rewards from this post will be used for an upcoming Coffee Contest.
Please stay tuned:)
---
Welcome to Coffee Conversation Central, a curation compilation of comments from our recent Coffee Conversation event that was held here at Cinnamon Cup Coffee, to boost interaction amongst authors.
A fun topic was presented, to get authors thinking about their favourite elixir of life - coffee.
 Ode to Coffee

Well, here are some of the best thought-provoking responses.
---
---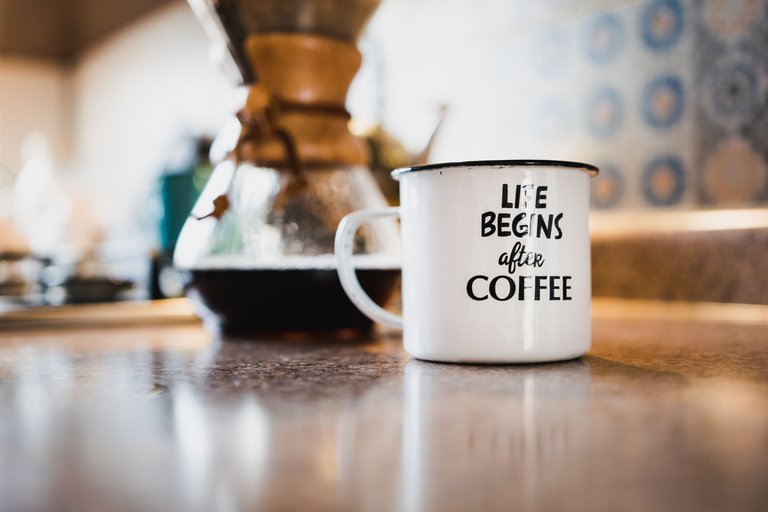 Source
Bitter brew that sweetens my days,
With your infinite flavors that enrich my senses,
Faithful companion that never leaves me,
Keeping me company in any situation,
Divine liquid of family union,
Always a reason for happiness.
---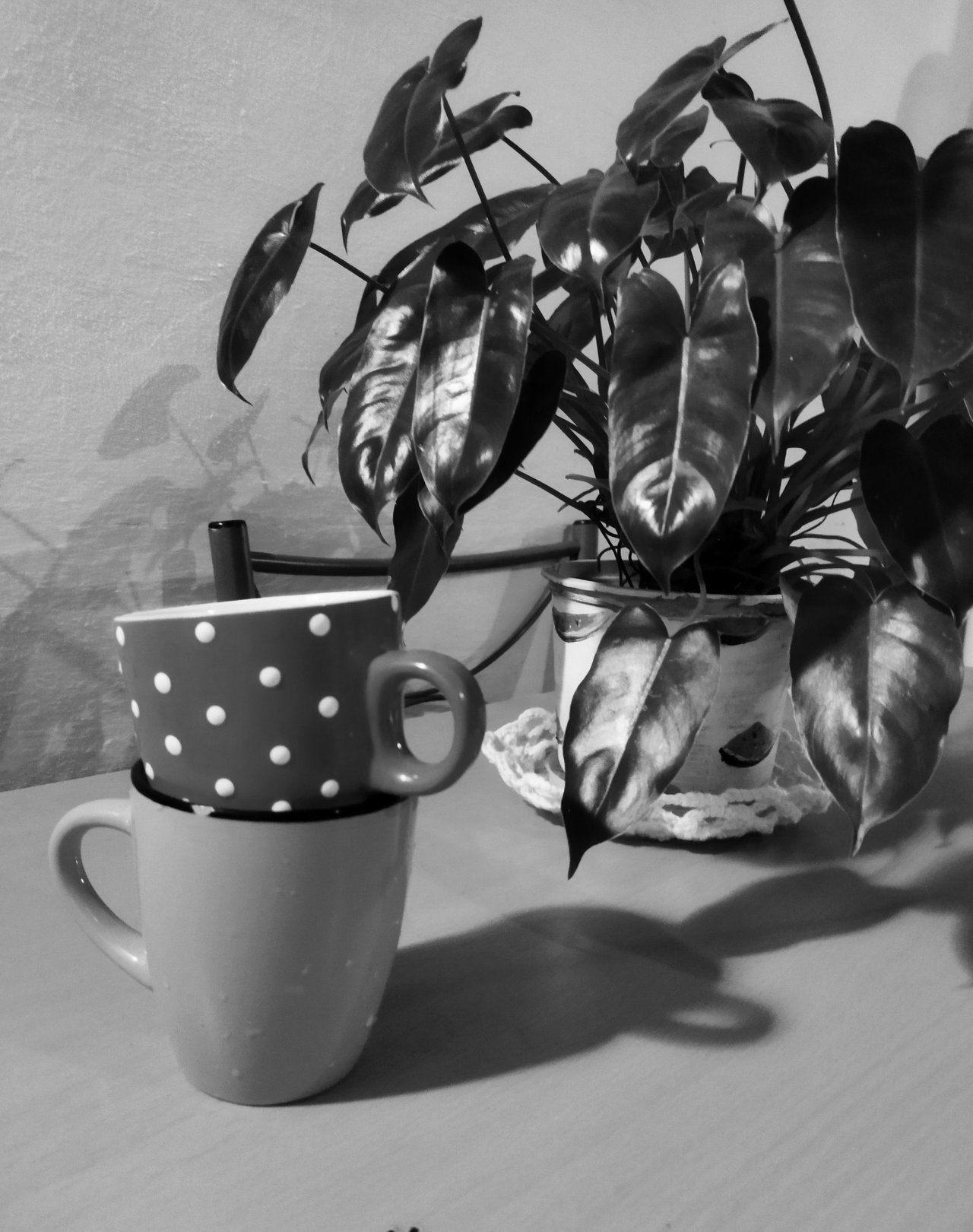 I wake up and I wait for you.
I wake up and I already feel you.
You are there, my coffee steaming.
Your scent makes you feel.
No need for words.
Just you and me to start the day.
---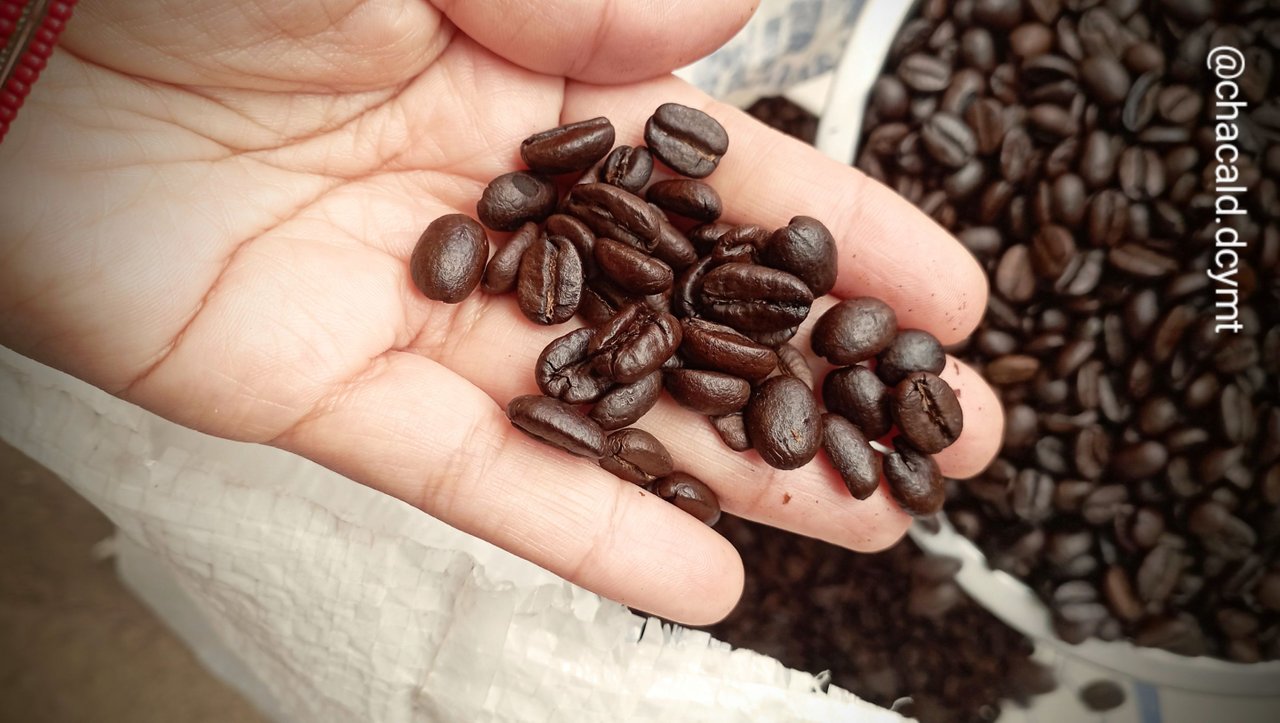 The soil, the seed that germinates, the little plant that stretches out in the sun.
The cherries, the coffee beans, the roasting, the unmistakable aroma given off by those beans.
The mill that grinds the beans one by one.
That sacred, fragrant, dark powder. The dust of the ancestors. The dust of energy.
The washing, that magical moment when the boiling water touches the dark powder.
That scent that fills the atmosphere. The foam, the unique flavor. Oh! magical coffee that fills me with energy.
---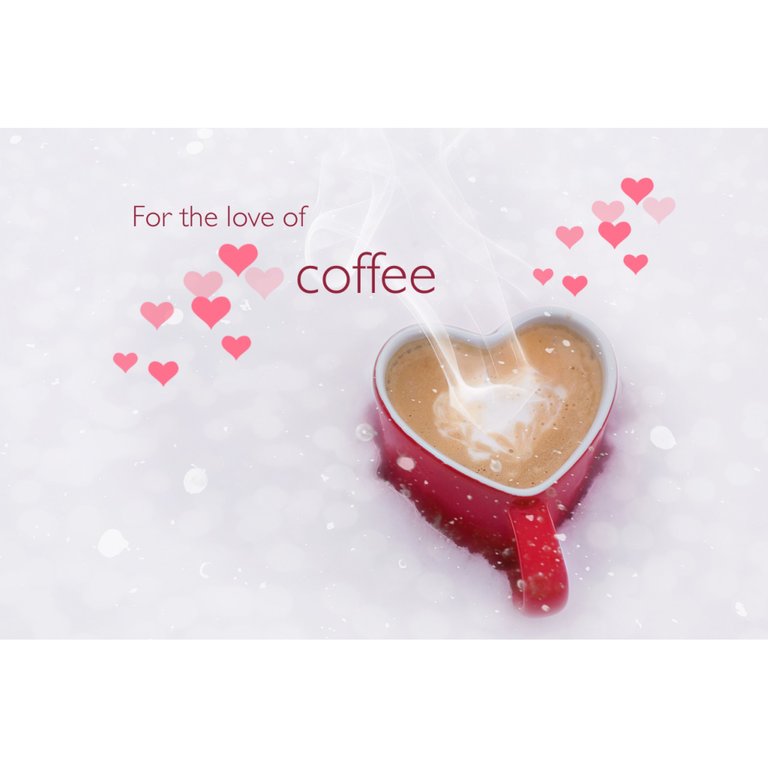 Delightfully delicious decadence
you sing such a melodious tune,
while I dance in the perfumed, aromatic environs
of your dazzling captivation.
I'm smitten, bitten!
Coffee, you've carved your name on my heart, on my soul.
---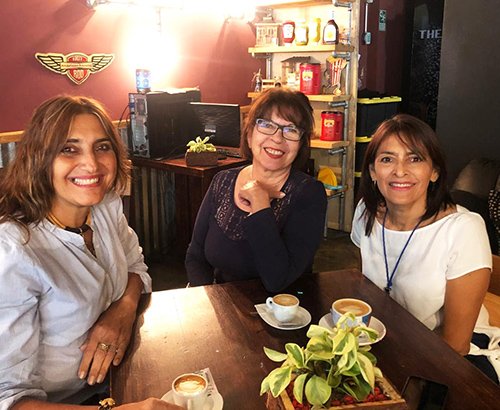 You are the faithful companion of every dawn
With aroma and flavor you awaken my being
You enliven my days and empower my actions
Filling with joy you are among my friends
Ah coffee! How many moments
You are the key to relaxation.
---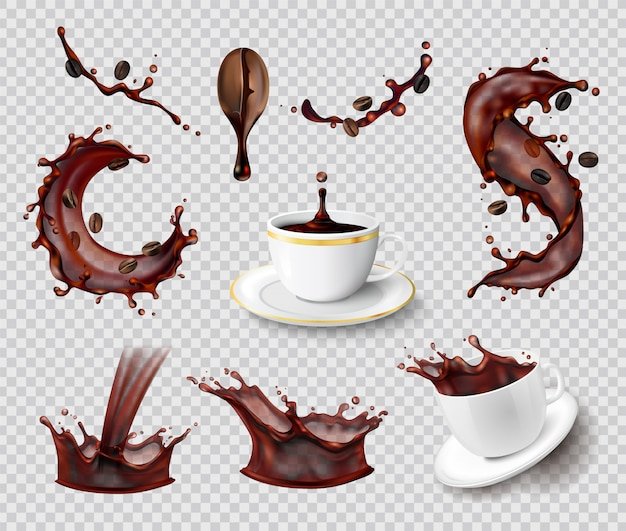 Oh coffee!, thy texture is incomparably so creamy
Why art thou so flavourful and appealing
Thy aroma fills me with nostalgia each time I take a sip of thy divine brew.
Some like thee sweetened while others like thee black and potent.
Thou keeps me awake and alert whenever I have unfinished work to do.
Oh coffee! Thou are indeed a masterpiece sent to me by mother-nature.
---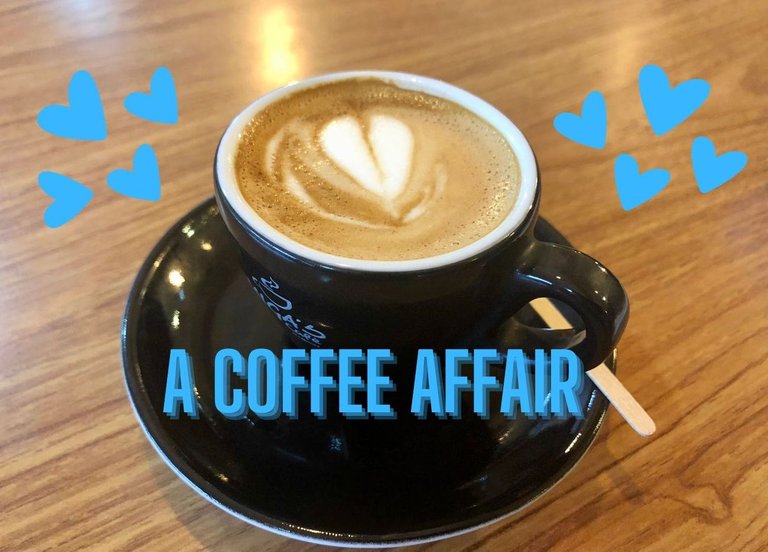 Image is my own edited with Canva
Creamy or solo, you are always a winner in my taste
On joy, anguish, and sadness, you are a good companion
Failing to have you can be disastrous to my mood
Filling my sense with your aroma is always a joy
Every morning, you're my first yearning
Every afternoon, you are one of my pleasures ☕️💙
---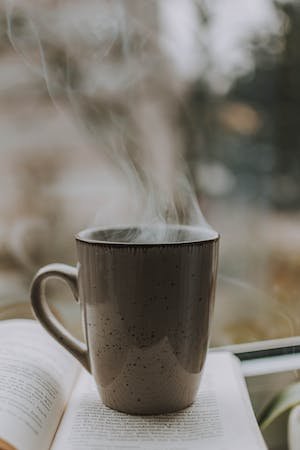 Source
Waking up in the morning,
Already entranced by the thought of you,
I stop to watch the steam, signs that you're just the perfect temperature to keep me warm,
That dreamy sigh as your aromatic brew wafts into my nostrils,
I'm reminded once again why I begin my day with you,
Basking in the wonders of your fragrant mix,
A smile forms as I begin to take a sip,
Coffee, the friend I have when I least expect it.
---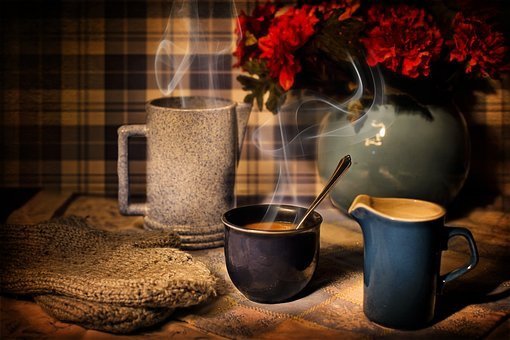 pixabay.com
Oh my coffee with toffee
I wonder how you set me free
Your aroma is what I can't resist
No matter how much I insist
Cheers 🥂 to a good life
For every sip keeps me alive…
---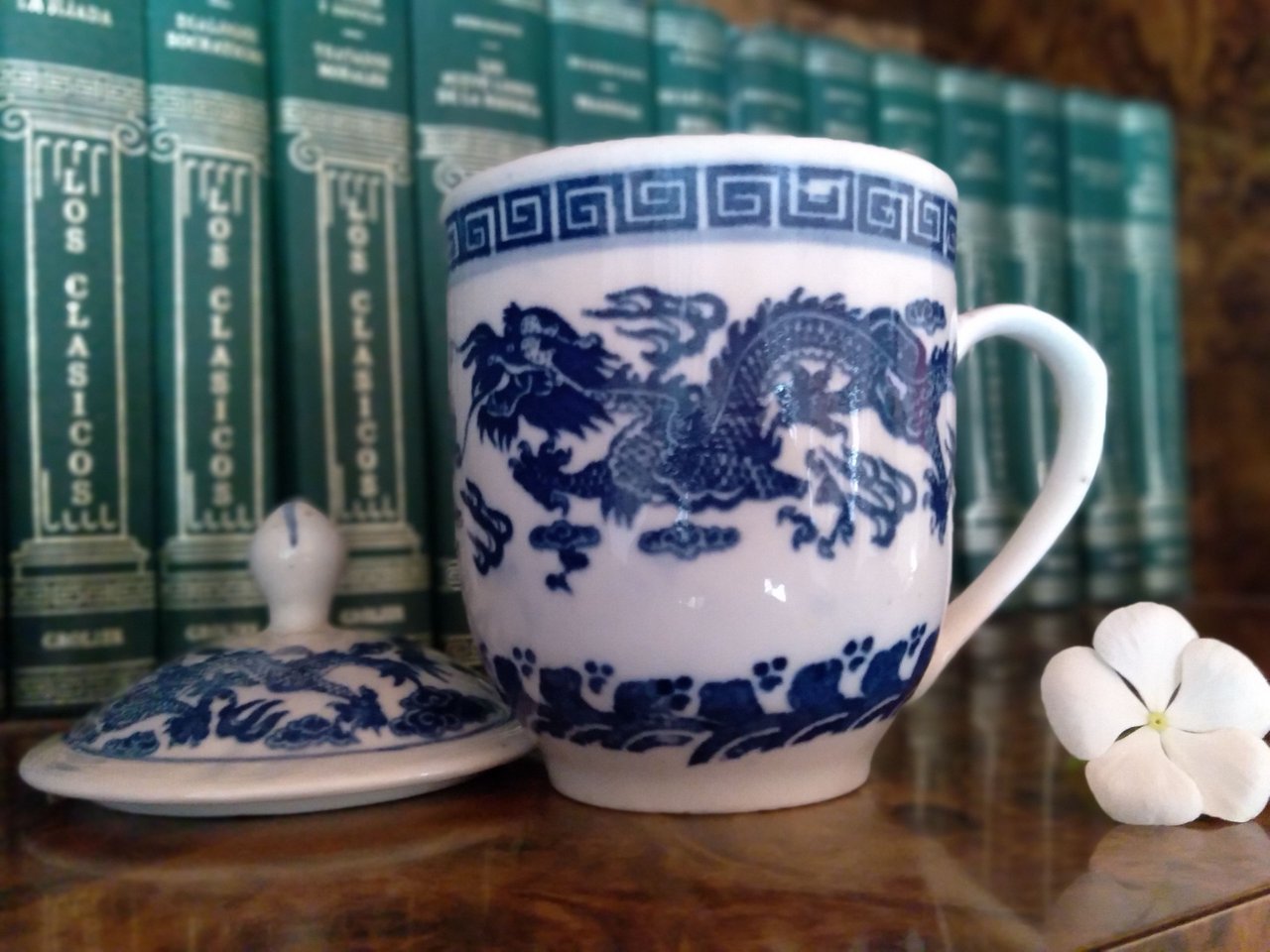 From your foundation begins the blessing, because he who sows your seed dreams with faith that you will make his field fruitful and his harvest will be great.
With sweat and passion your seed is processed and soon will become the elixir of the worker, the inspiring muse of the one who writes and longs for a better world. Some wish you with sugar, others with milk, but those who know how to appreciate you recognize that having you is more than enough.
---
---
This initiative turned out to be a fun and productive event for the community, as the authors showed a considerable amount of pride and effort in sharing their thoughts.
We are pleased that the authors took the time to participate, as engagement is one guaranteed way of building relationships on the Blockchain.
A massive thank you to everyone who got involved.
If you missed this opportunity, please keep a key eye out for some regular events held here at Cinnamon Cup Coffee.
---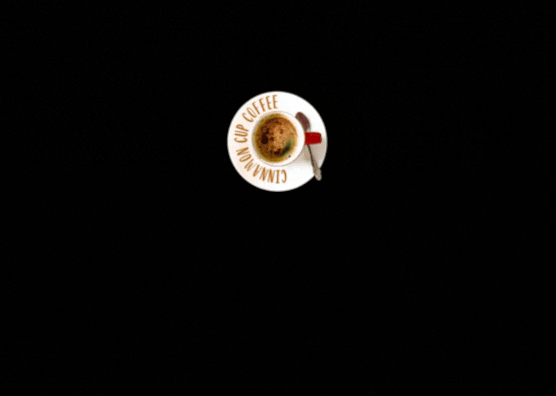 ---
ABOUT US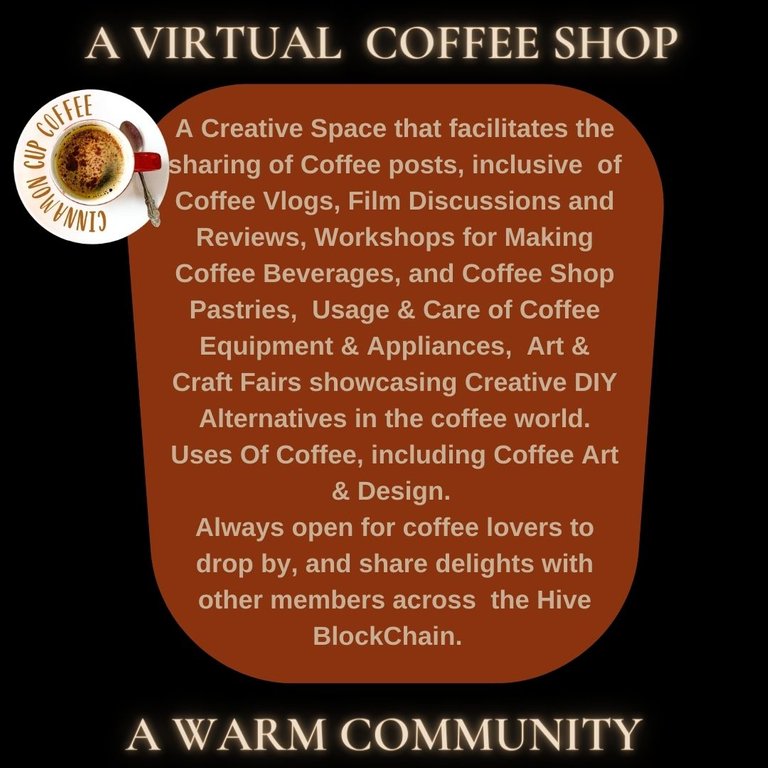 ---
---
Join us on Twitter | Discord | Community
Delegations to the Cinnamon Cup Coffee community is welcome, by sending it to @cinnccf or @hive-152524, our community's account.
---
---