Coffee Conversation No 3: A Community Posting Initiative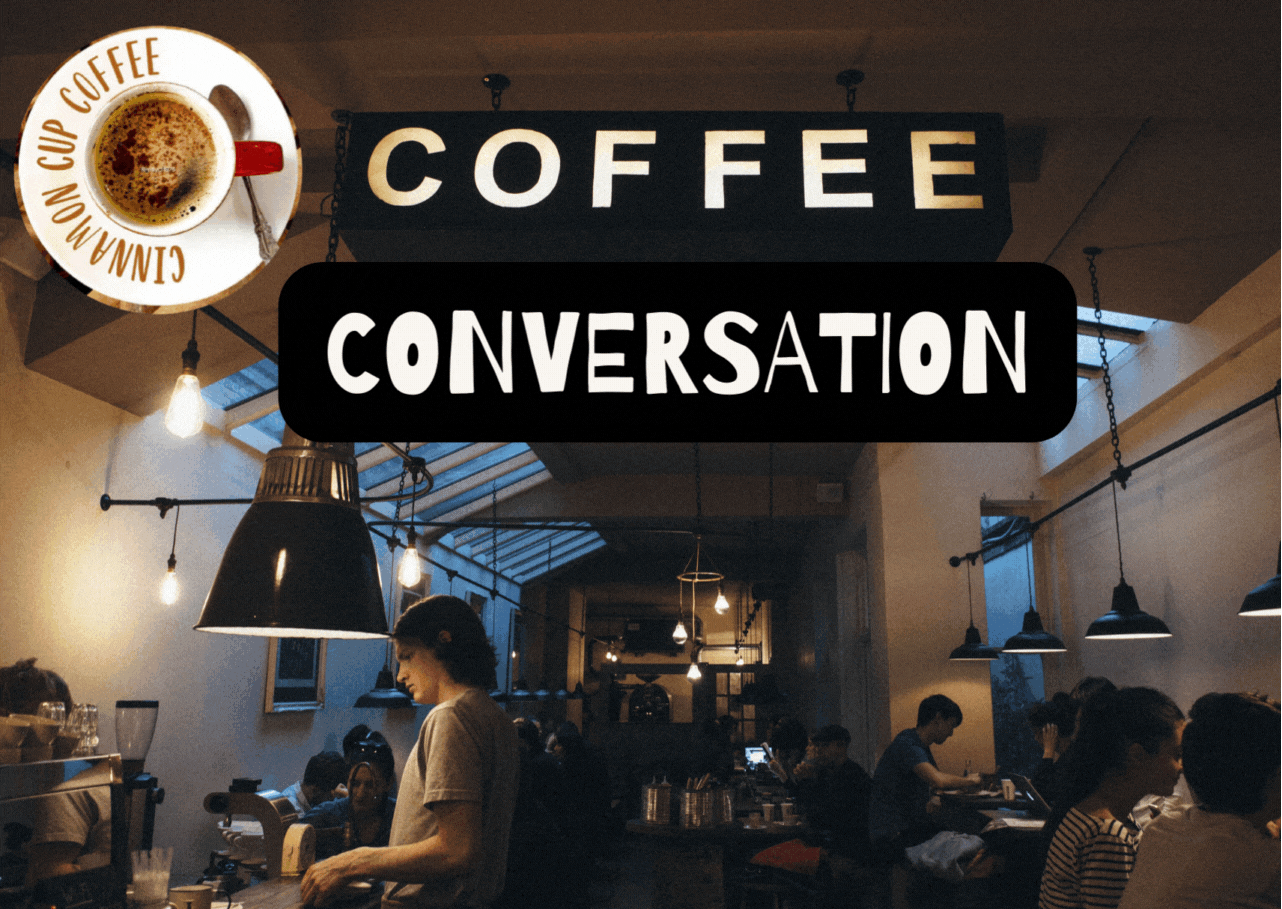 ---
---
Happy Coffee Moments All!
Welcome to the 2nd edition of our 5-part series of CoffeeConversations, hosted here at Cinnamon Cup Coffee. You can respond to the topic on any day of the week within the allotted timeframe but you must observe the deadline on the countdown timer, as a new topic will be presented when the countdown ends on Sunday 23 October at 10:30 UTC + 1 BST.
Posts should be in keeping with the general community rules, and quality presentation is a key requirement.
Please try your best to be creative and original, and to write a unique story unlike any other that has already been posted. The task may not be easy and may require some out-of-the-box thinking but unique, creative, and interesting-to-read conversations are more likely to be curated by our sponsors, so try your best if you wish to take part.
---
---
GUIDELINES
Subscribe and post directly to the community.
Use the first tag #coffeeconversation
Write on the topic presented.

(250 English words and more)

Post any day of the week (if the tag is used and it's not a response to the topic, your post will be muted
At least 3 personal original photos/images (good quality). No sourced images for this initiative.
Story must be personal, with no health claims from the internet.
⚠️ Please DO NOT use the #spillthebeans or #STB hashtags.
Only use #coffeeconversation if you are responding to the topic. Otherwise your post will be muted.
---
So, go ahead and write a post on the topic below:
---
🗣 Let's get our #CoffeeConversation corner buzzing, and we encourage you to engage with other authors' on their posts.
We're looking forward to hearing from you all:)
---
---
About The Community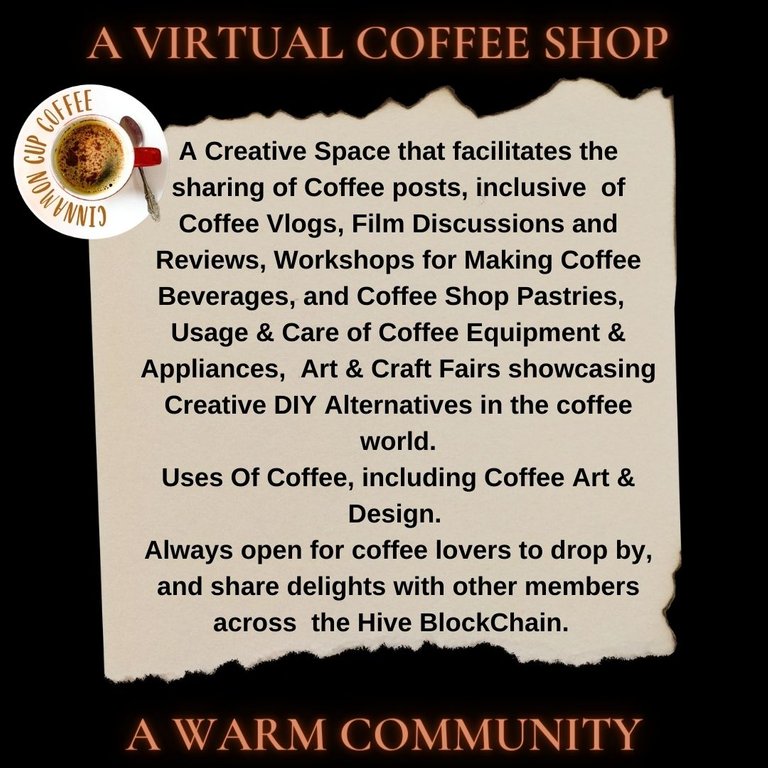 ---
---
Join us on Twitter | Discord | Community
Delegations to the Cinnamon Cup Coffee community is welcome, by sending it to @cinnccf or @hive-152524, our community's account.
---
Cover Photo Created using Canva Free photo Images and second photo created using Canva also
---
---