Special Edition- Coffee Curation: No. 26

---
Hello Hive & Community Members,
Happy Holidays and Welcome to 3CsCoffeeCuration, a compilation shining the spotlight on this week's awesome coffee posts from Cinnamon Cup Coffee members.
The selected authors share their passion through stories and photos, for their favourite black liquid gold, commonly called coffee, and some special meals that complimented it.
---
👐 Coming up, is an original poem with heartfelt Christmas wishes that has touched me deeply, and I hope it will touch you too; Stunning Cafe in the Clouds, and Coffee House Theatre with lovely dolls. Christmas Coffee recipes, festive cups, and a lovely vlog on how to make a special Latte/Tea.
---
Click on the following links for treats to brighten your day, and if you like the stories, would you upvote, reblog and drop the authors a comment to let them know.

---
@jakim7
My Wishes For You | Poem Inspired by a cup of coffee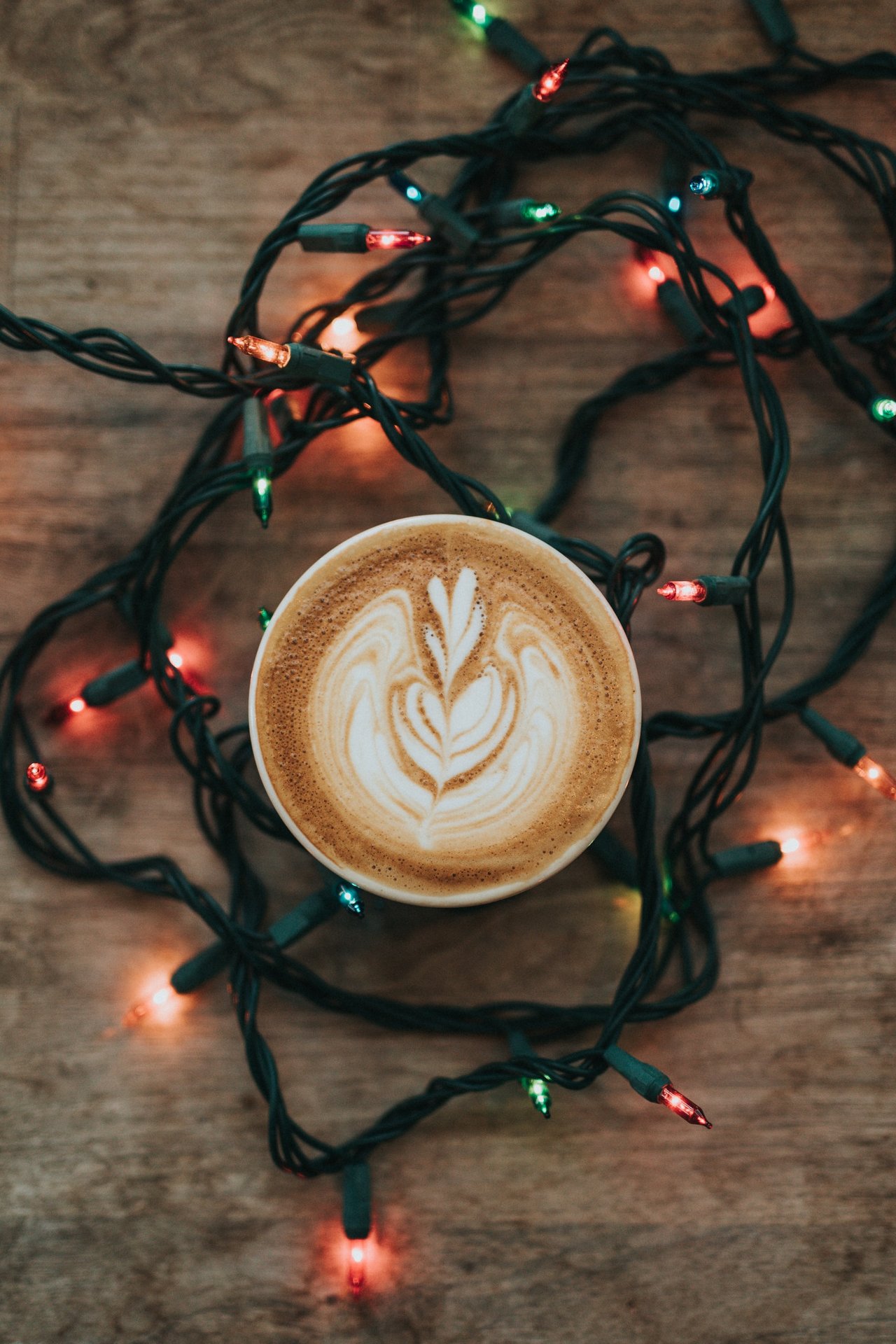 "These are my wishes this holiday season
that peace knocks at your door
brimming with good tidings
and contagious joy,
that everyone around you
become one with you
when you toast with coffee ...
These are my wishes in these days
Christmas, may love find in your arms
find in your arms
under the shelter of a cup of coffee
the peace and warmth
that you deserve so much
to move forward ...
These are my wishes at this moment
that the magic of a cup of coffee
accompanies you at all times,
and gives you serenity and confidence
to continue supporting all those
those around you who show you
show you that they love you ...
These are my wishes with these verses
that in the brotherhood of the coffee house
camaraderie, respect for the other
even if he thinks differently, but that together
we continue the fraternal construction
of this warm space
that brings us together in the blockchain ...
---
@dodovietnam
In The Clouds Cafe - A Must Visit Cafe At The Top Of Hai Van Pass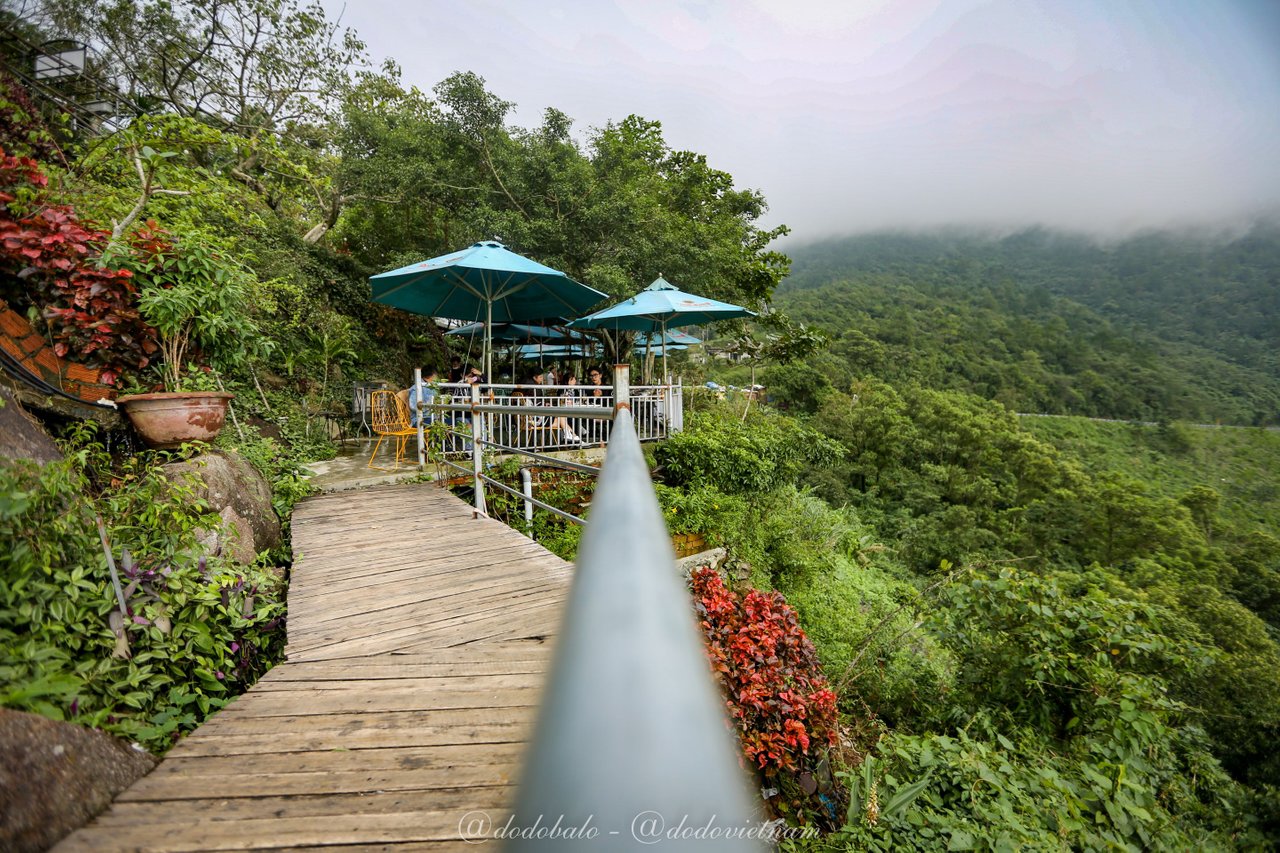 "Why is it a must visit cafe?
There are many reasons that make this cafe a must-visit. The first thing to mention is the beautiful scenery around. This cafe is covered with greenery and flowers. In addition, from different angles in the restaurant, you all have beautiful views of the surrounding scenery. Besides, don't forget to ask the owner or staff for the way to Thien Thai Mountain at the back of the shop, where you can not only admire the full beauty of the legendary Hai Van Quan historical site but also the panoramic beauty of Lang Van beach of Da Nang and Lang Co beach of Hue."
---
@ruta-rudens
Coffee House Theatre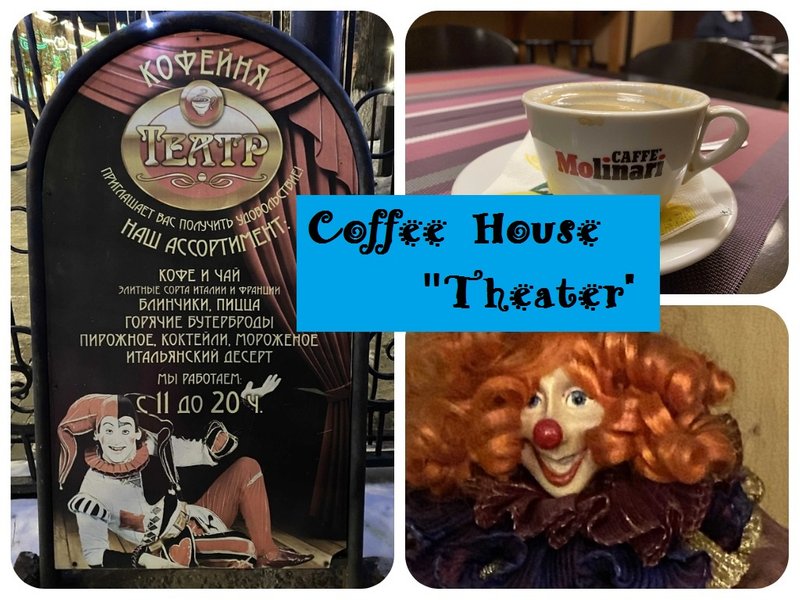 "Theater is always a special props and little magic.
To be honest, I completely forgot about hot coffee, but the smell of it brought me back to reality. But what can I tell you? Coffee and theater are a good couple, they are great friends."
---
@mdosev
Third week of my Christmas calendar.


"Even the snowman knows that this is a very tasteful coffee. We have purchased one of these a couple of times already. The main profile of this coffee contains melon, oranges and ice cream. And it's amazing how a coffee can have a creamy taste similar to ice cream!"
---
@ndari
Dalgona Coffee Cappuccino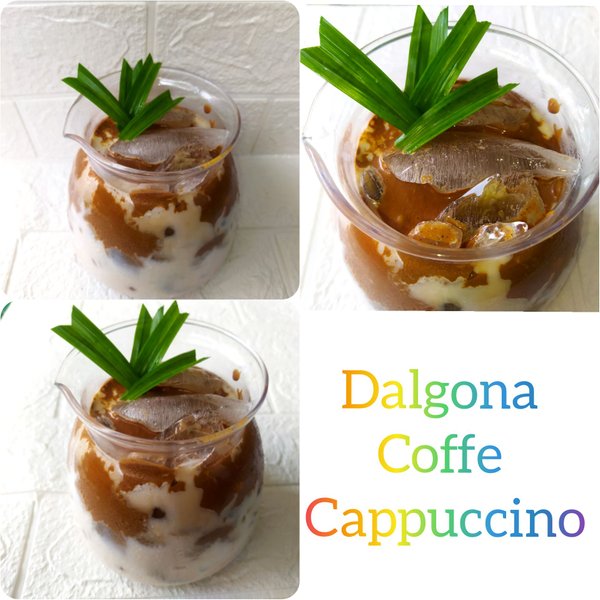 "In very hot weather like this it is very delicious if we enjoy a fresh drink.
Incidentally, the weather where I live has been very hot lately.
Which makes me reluctant to leave the house to buy something cold. So I made Dalgona Coffe at home with existing ingredients."
---
@dayatsiaulia
Enjoy coffee in the mountains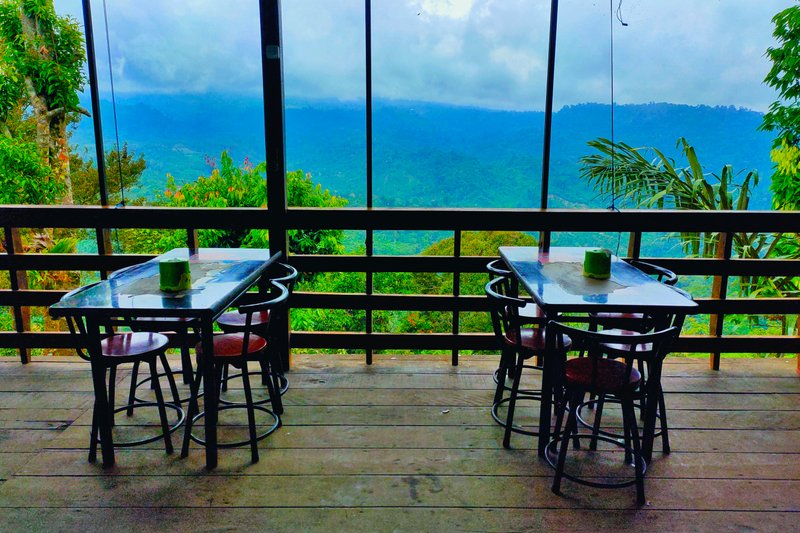 "This cafe shop is called "Puncak Hill Resto" a restaurant that provides many types of authentic coffee drinks from Aceh, this is caused by the plantations located around the Bener Meriah area, yes, the location of the coffee plantation is under the mountains, if you look from above you can see the extent of the original Gayo coffee plantation - Central Aceh."


@lucianav
Enjoying a Cappuccino at the Hato Grill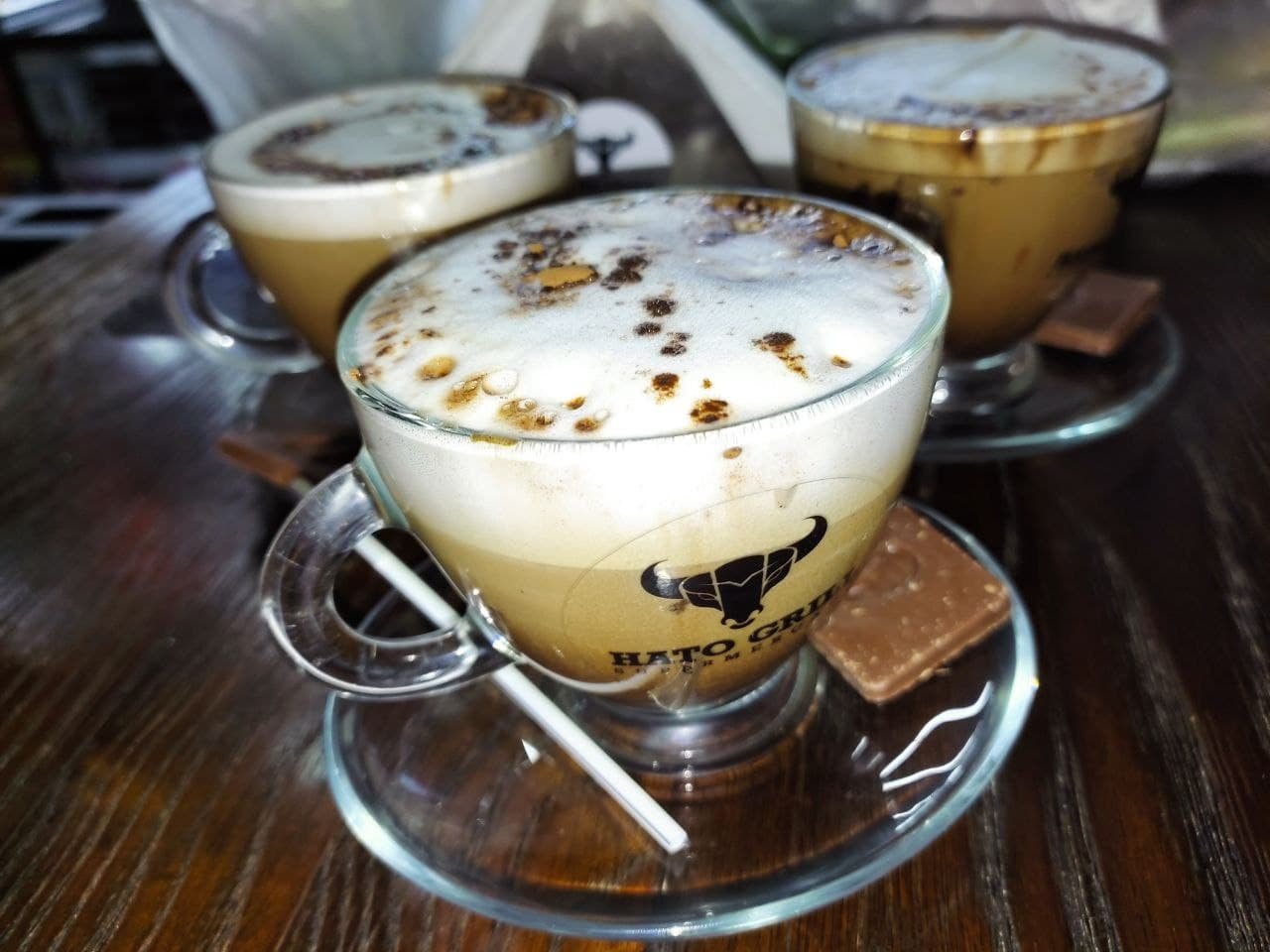 "After this outing to the Hato Grill I was left wanting more, I was craving for something to eat but I'm trying to "not abuse with food and sweet", a super hard task for me. Also in this place they make some drinks, milkshakes and cold coffees that look divine, in my next visit I definitely have to try some of that to see if it is as good as the hot drinks."
---
@afripratiwi
Monday's Coffee at Work with Coconut Coffee by Kopi Kanunu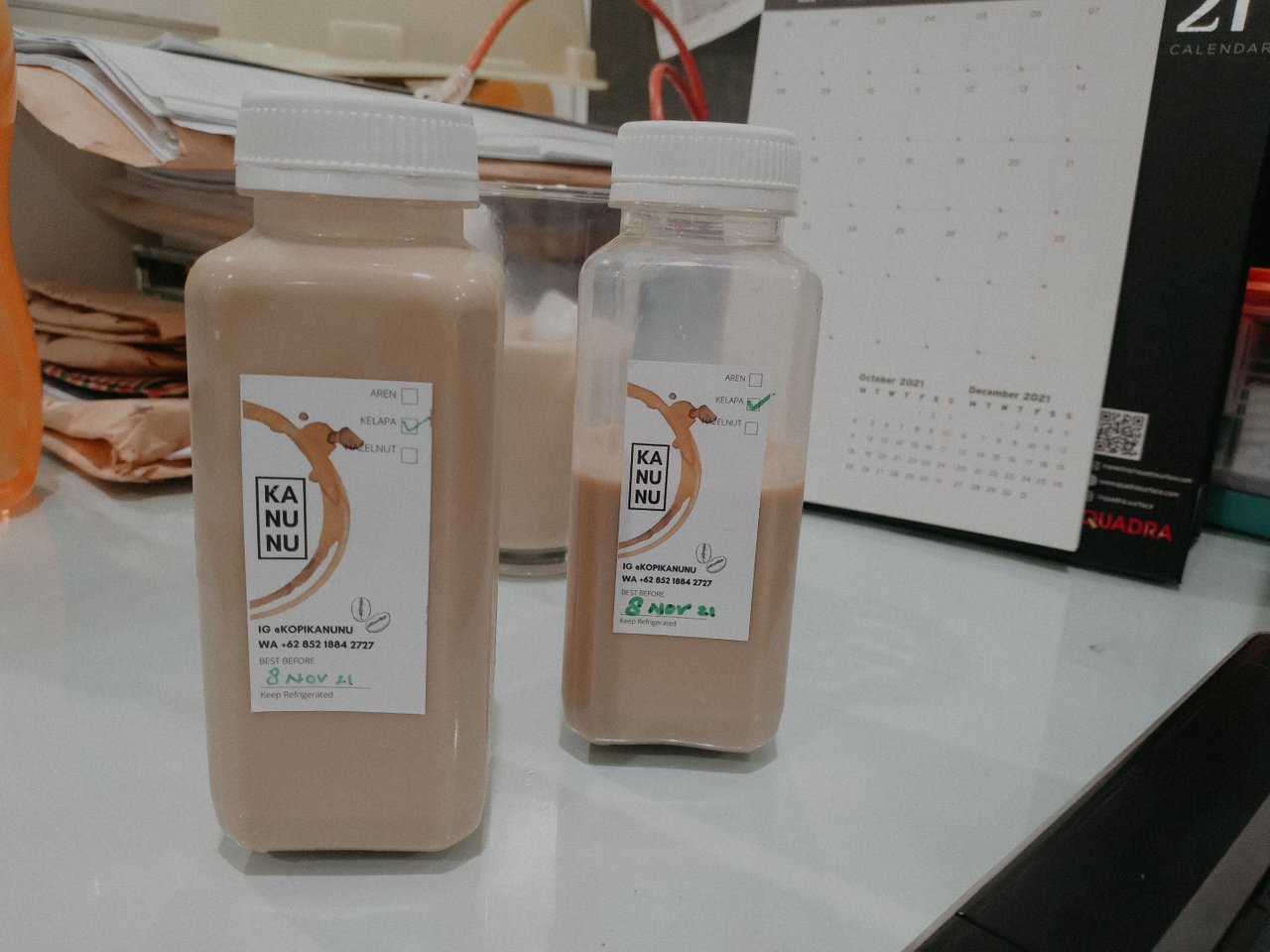 "Monday is always Monday. The hectic day, the crowded-mind, the great day for having a full workload in the office. I never hate Monday, but sometimes I feel like Monday will never be mine. Do you feel like this every Monday? Having a cup of coffee is never enough. My friends always said that she must drink more than two cups of coffee on Monday. I'd love to, but I prefer not to have more than two. Because I don't want to get addicted to coffee."
---
@chaodietas
Delicious French Winter / Coffee Drink Review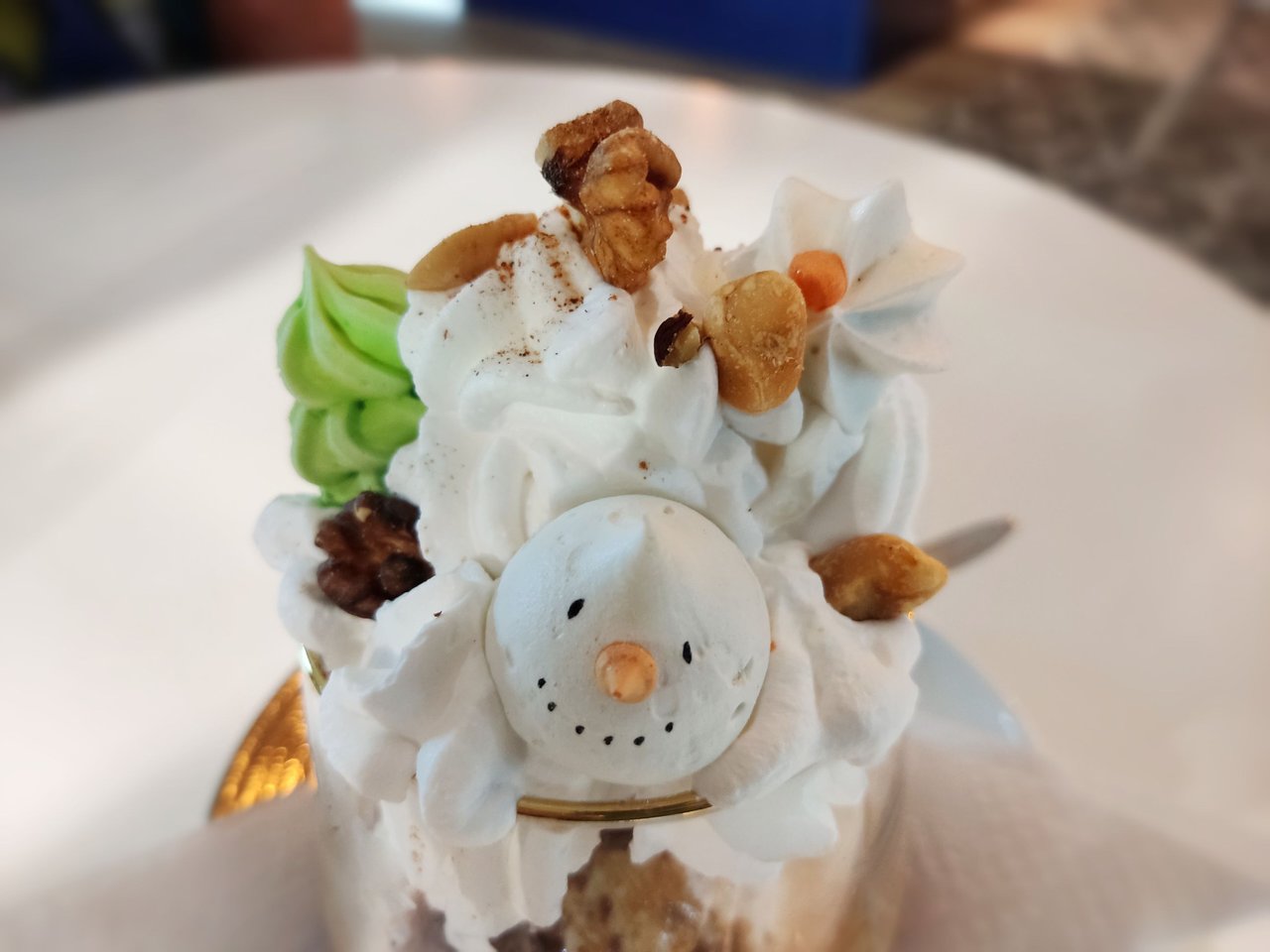 "A good coffee shop has to have an attentive staff but also a coffee connoisseur and this is the case of my favorite coffee shop. This place has a barista who is a genius. His name is David, and he is passionate about what he does. He enjoys making magic with coffee. His job is to create mind-blowing combinations to the palate and he has developed an extensive menu of delicacies that customers can enjoy exalting the goodness of coffee in an unparalleled way."
---
@faisalhanafih
Made Latte Mocca Coffee and Chocolate Sweetened Condensed Milk Popcorn Last Night
"The coffee I made last night was a product of Delizio Caffino latte mocca coffee (ground coffee). Besides making coffee, last night I also made popcorn. Last night was the first time I made popcorn in my life. The popcorn I made was chocolate sweetened condensed milk popcorn.
---
@adetorrent
Festive Cups: Starbucks' Low Effort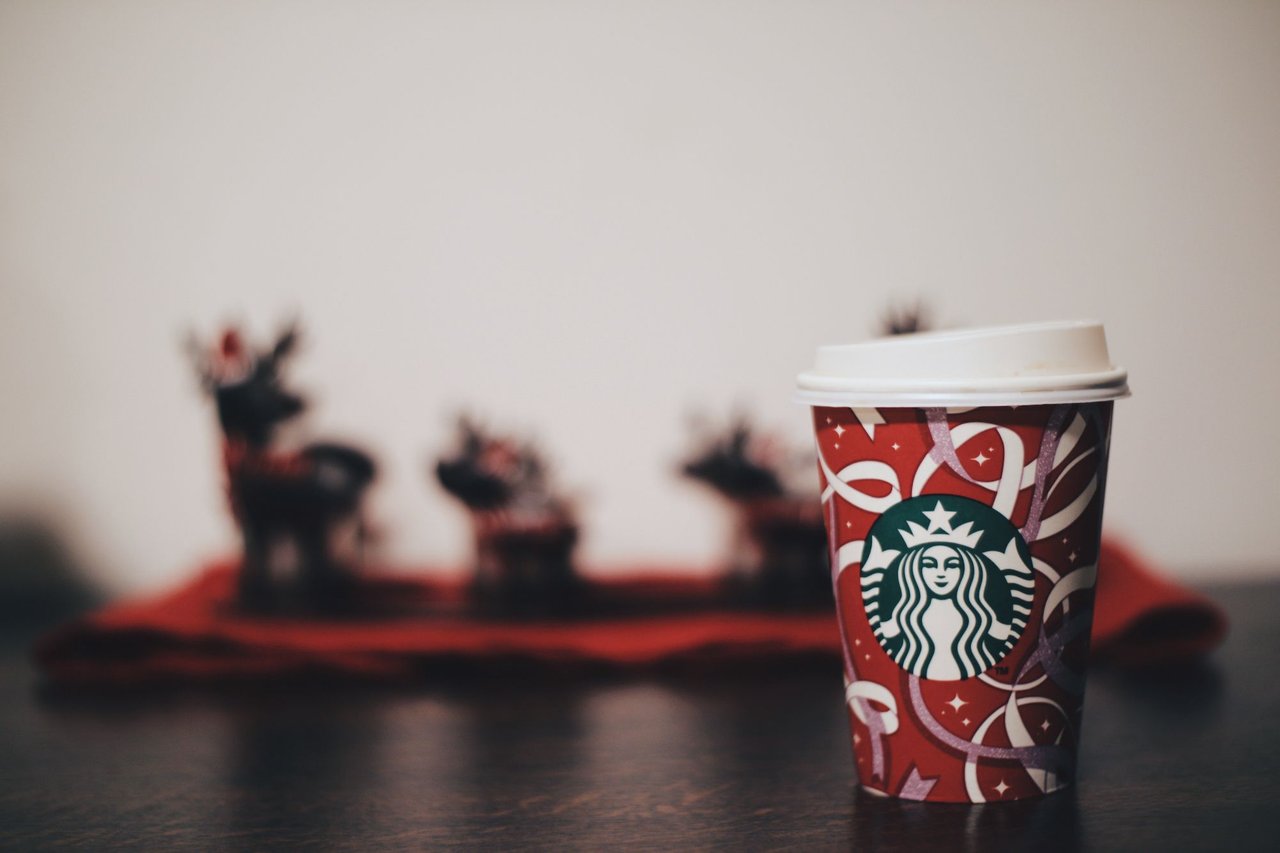 "The cup design itself is the most generic so far. It's in the traditional green, red and white colours of Christmas. The festive season is represented by the long winding ribbon that's white on one side and lilac on the other. There are stars in the background twinkling at three different intensities. There is no one largest star that could represent the Christmas Star and no writing at all on the cup except the usual drinks tickboxes."
---
@davidpena21
A special day with coffee with milk and cake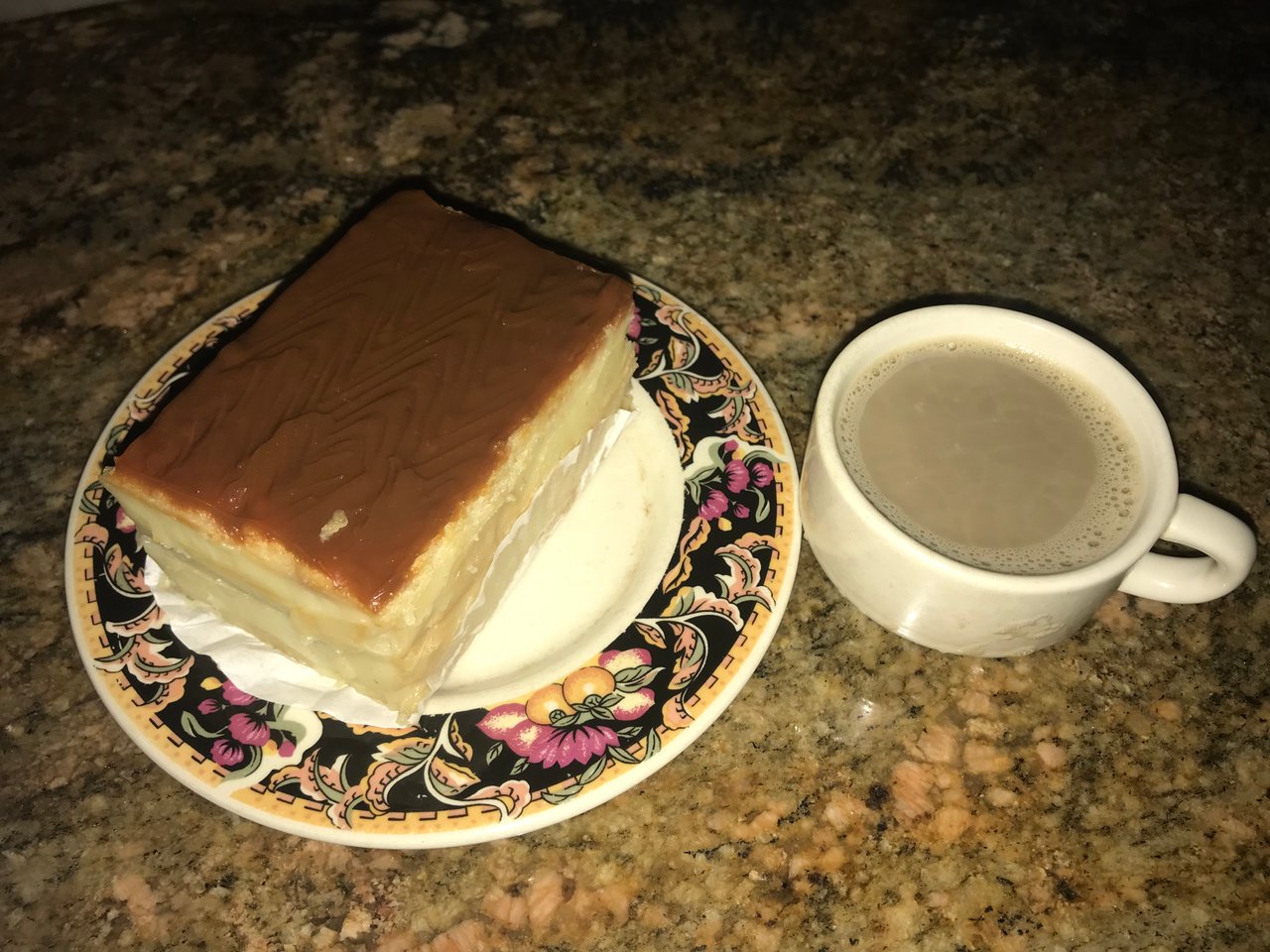 "For my dad's birthday; When we got home with our ration of cake he was very happy and happy, since he was not expecting this great gift that we gave him, we took some pictures, we joked and we made our coffee, as he likes it pure and very sweet, then prepare coffee with milk."
---
@jesswestphotos
Coffee In Kauai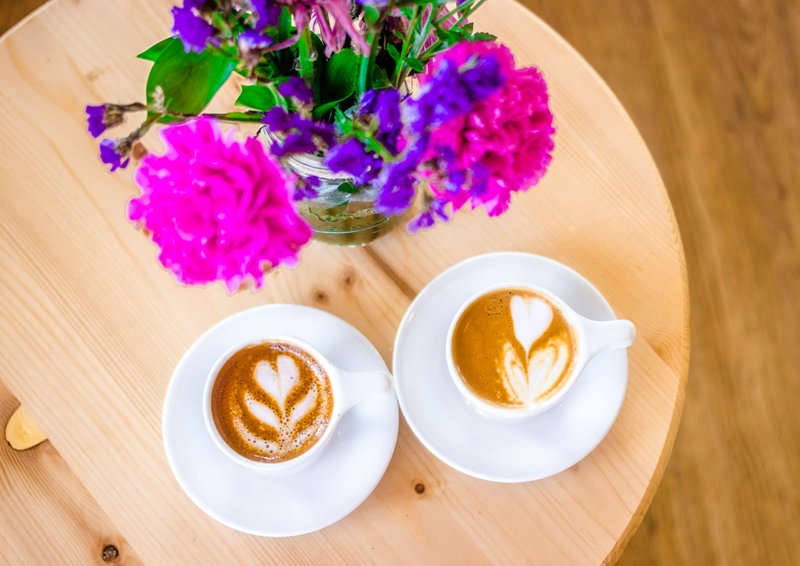 "We had breakfast there the day before and wanted to try something new. So, we walked down the street to Aloha Roastery, where I took the first photo. I loved the aesthetic of this coffee shop, very simple and modern. We both got almond milk lattes and they were absolutely delicious. I would highly recommend coming to Aloha Roastery for coffee and a pastry."
---
@enovf
A KIT FOR MY COFFEE ☕ BEAUTIFUL GIFT 💕💕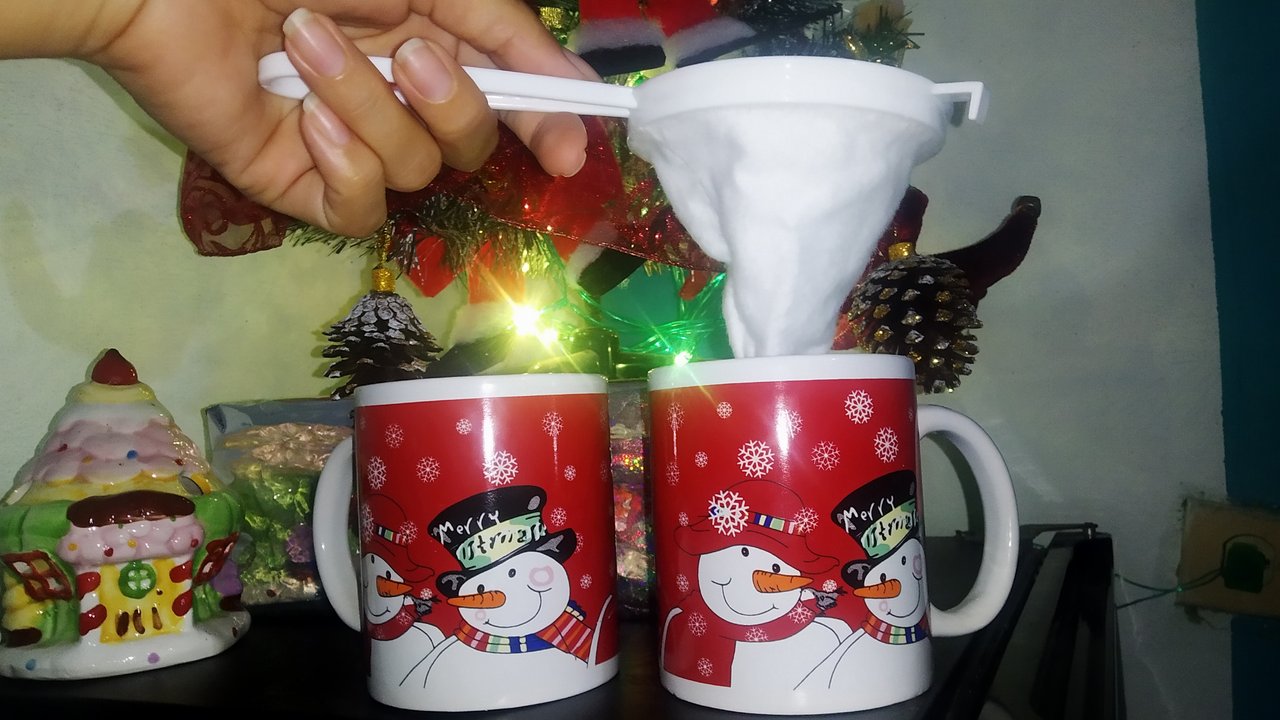 "Without hesitation I released yesterday's gift, so when I got up the first thing I thought was to make my morning coffee with the mini cloth strainer, so I put to heat water in a pot on the stove, I waited until the water was very hot, when it began to boil I turned off the heat and in the strainer I poured the measure of coffee to make a cup of black coffee."
---
@leelektrik
Cappuccino and Brunch at Loop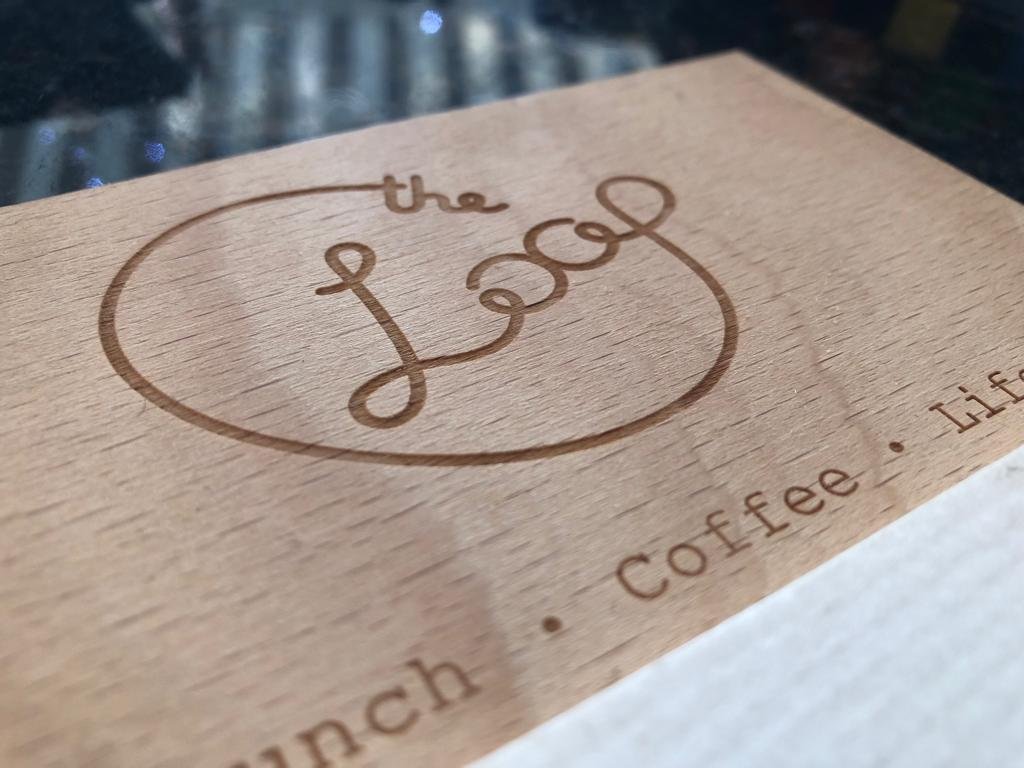 "We stayed at the Airbnb in Protaras last night and this morning we went with Les and Jack into the town of Paralimni. Jack, my brother, Eden, my sister and myself stopped in at a little coffee shop with a great atmosphere for a brunch and a meeting whilst Les and my mom went into the town for some last minute shopping."
---
@juanvegetarian
Mixed Emotions About Having A Merry Christmas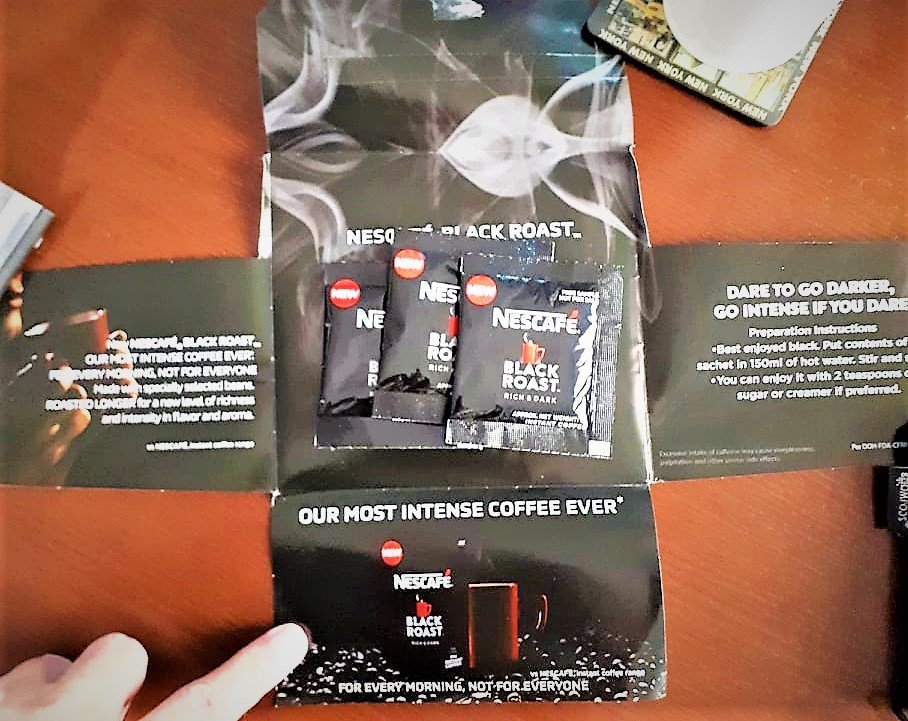 "It had a shiny black color and looks like some oils are in there too. The taste was good. It had a nice acidity to it and a little of the earthy tones that I like. It's good coffee. I like more of the nutty and sweet taste experience so I don't think that this is great coffee - it's a personal preference - but for an instant coffee, this is really decent and better than the ones served in some of the big fast food chains."
---
@kiara-jones
Another Great Hike and Cappuccino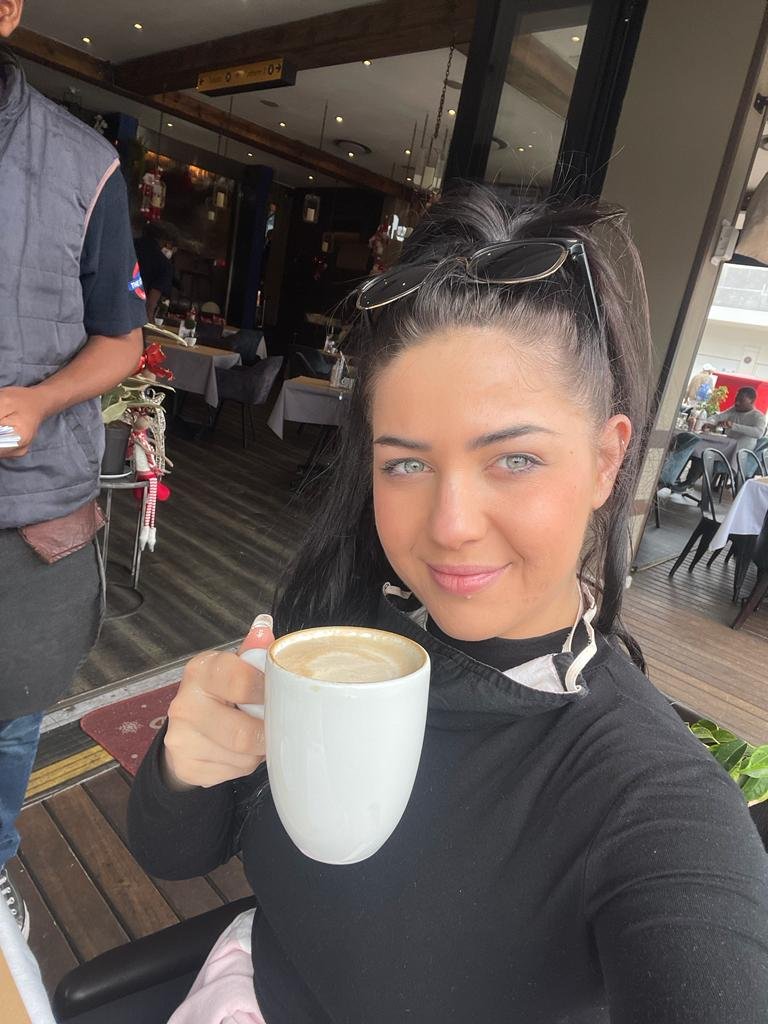 "Accomplished another hike this weekend with great company, my friend Roxy who I also play soccer with. I met Roxy at a farewell last year, the two of us hit it off immediately and have been friends ever since. We only managed a 5km because the weather was acting like a temperamental teenager and were worried that we'd get caught in a storm, nonetheless it was a goodie."
---

---
@sweetest
Let's Make Butterfly Pea Latte And With Strawberry Jam
👉Watch VLOG On 3Speak👀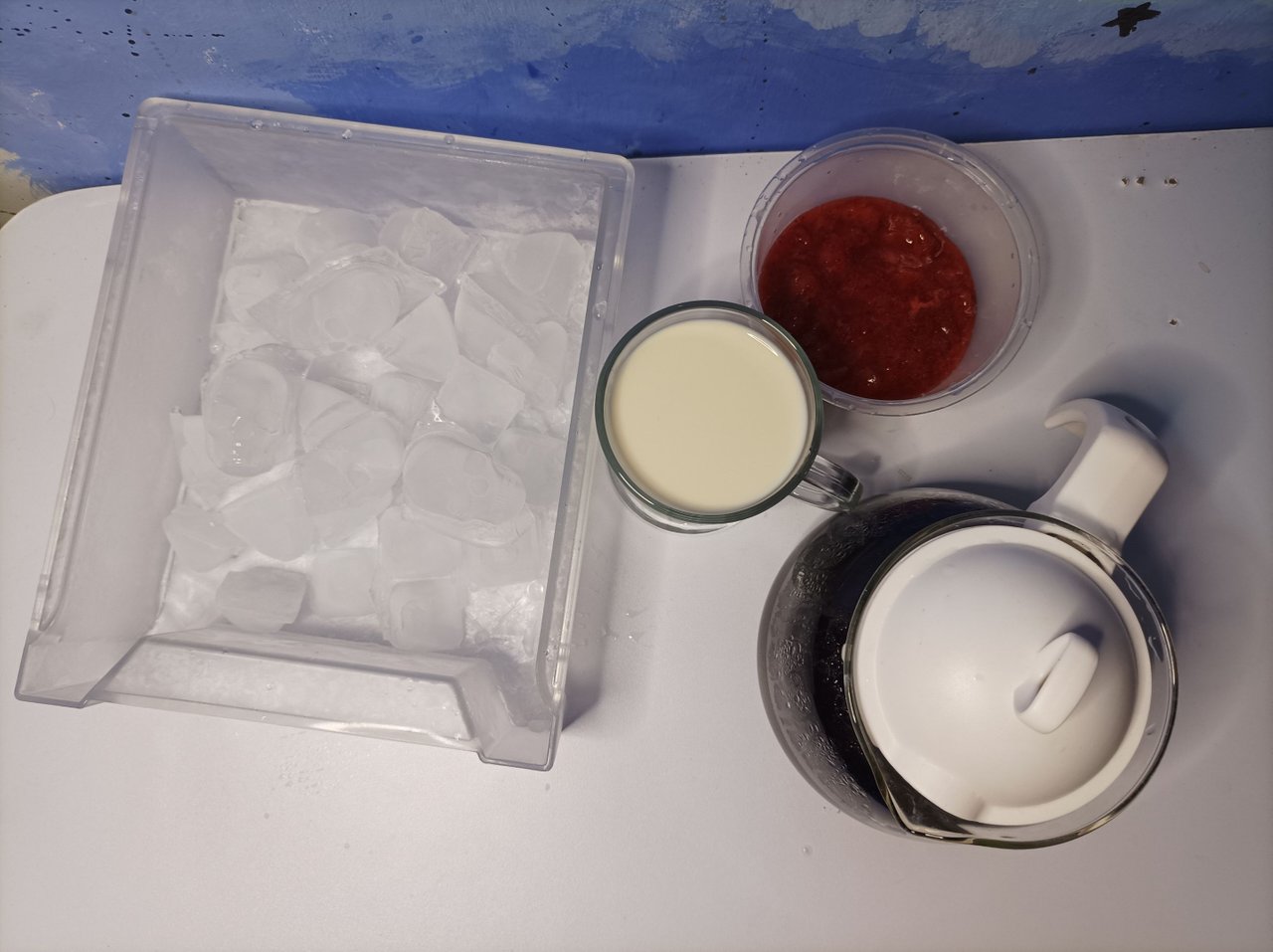 "This is a very pretty simple drink, the color is initially dark blue on the top, then white in the middle and red on the bottom. But when stirred the color will change to light blue and red at the bottom which is very beautiful.
I've made a few times before using butterfly peas, but I've never mixed it with milk, so I want to make it now."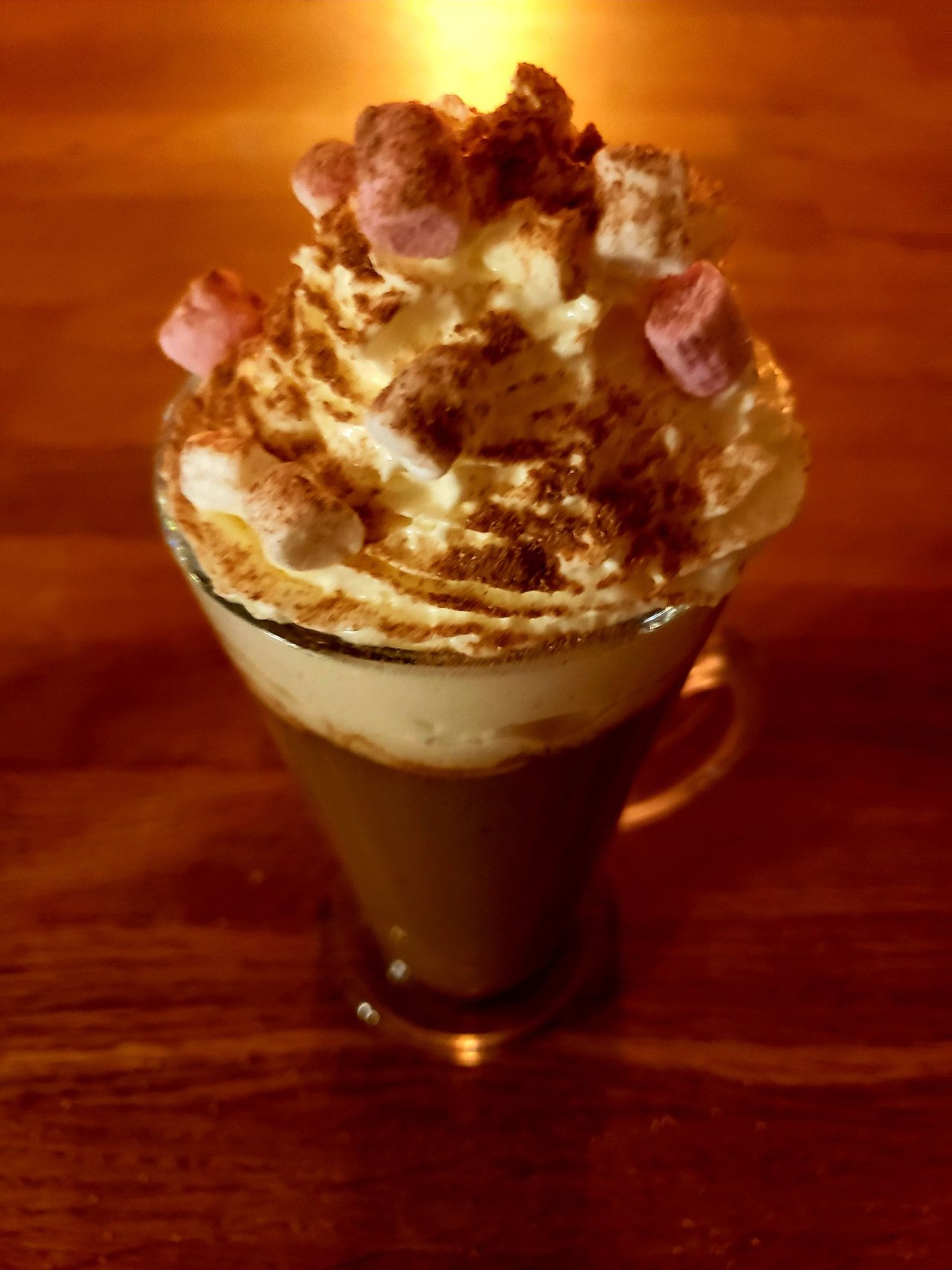 ---
---
Thank you for checking out 3 Cs Coffee Curation of awesome coffee posts from across the blockchain.

If you are a coffee lover and looking for somewhere to share your experiences, please check out
Cinnamon Cup Coffee
and subscribe
right here.
---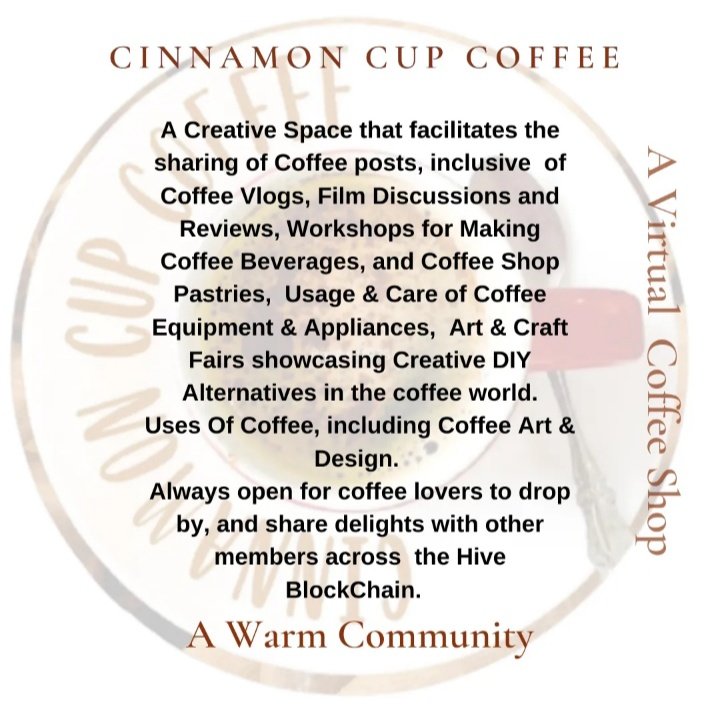 ---
---