#STB Contest 4 & WK 3 Winner "Video" Announcement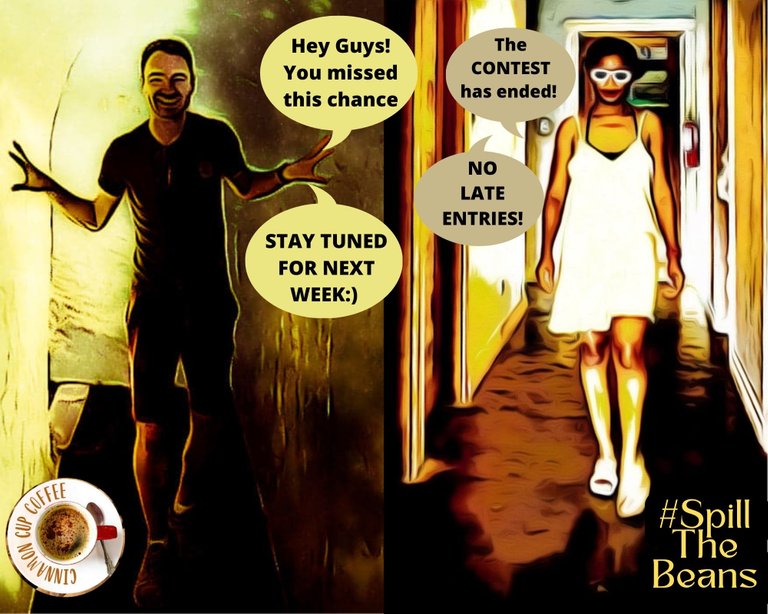 ---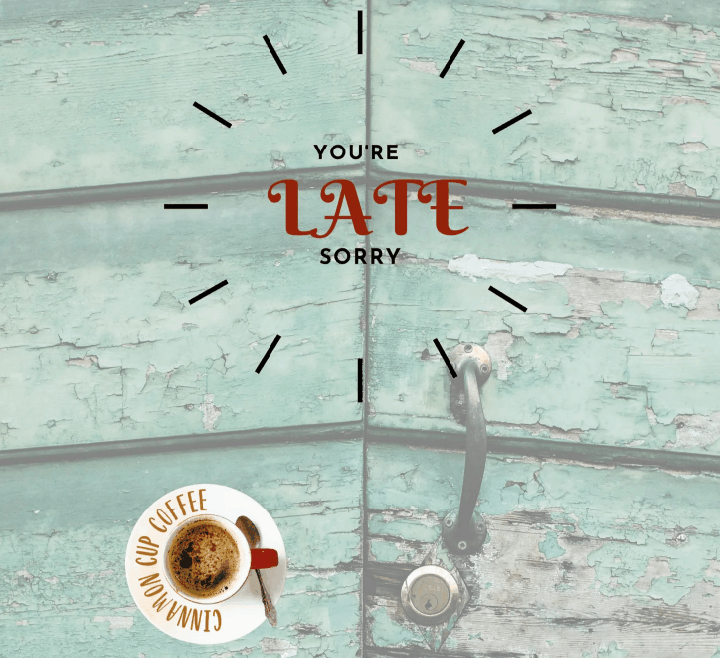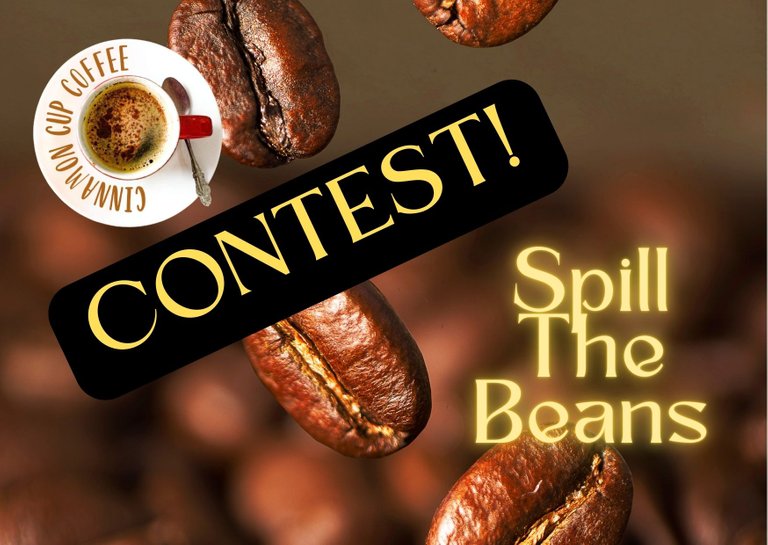 ---
Welcome to our #SPILLTHEBEANS Contest. These previous weeks have been excellent, and last week we got to see the entrepreneurial skills and ideas of community members.
Well done y'all!
Thank you to everyone who has participated so far, and we invite those of you who might be thinking about it to join in.
---
Please watch this short video to discover the winner of last week's contest :)
---
All the entries showed creativity and originality which made it a great contest, but these two top stories covered all the elements and the winning story was electrifying and full of personality.
Thanks again for raising the bar peeps!
---
---
---
See this week's topic below, with a countdown timer that needs to be observed for the deadline of entries. The entry deadline for posts ends on Wednesday, with the countdown timer at the top and the bottom of this post, guiding you to the cut-off time.
This is a creative writing exercise, therefore you can weave your story however you like, but it MUST revolve around the topic presented.
Have fun peeps!
---
---
⚠️ GUIDELINES:
How do I qualify for entry and what are the guidelines to follow?
Answer:
Post to Cinnamon Cup Coffee Community
Use #spillthebeans as the first tag
Vote for this post
Write ONLY on the topic presented
No less than 250 words and no more than 1000
English Words ONLY
Post within the Countdown Timer. (No late entries)
Photos must be of coffee, or coffee shop setting.
Post title MUST be the topic presented each week.
E.g. "Coffee Is Life" must be your post title this week, and
#spillthebeans
must be the first tag for your post to qualify.
Invite at least one other person to enter (optional)
One entry per person each week.
Drop a link to your entry in the comments section of this post.
Adhere to general community rules
---
Here's the topic with two scenarios. Pick one to write your story on.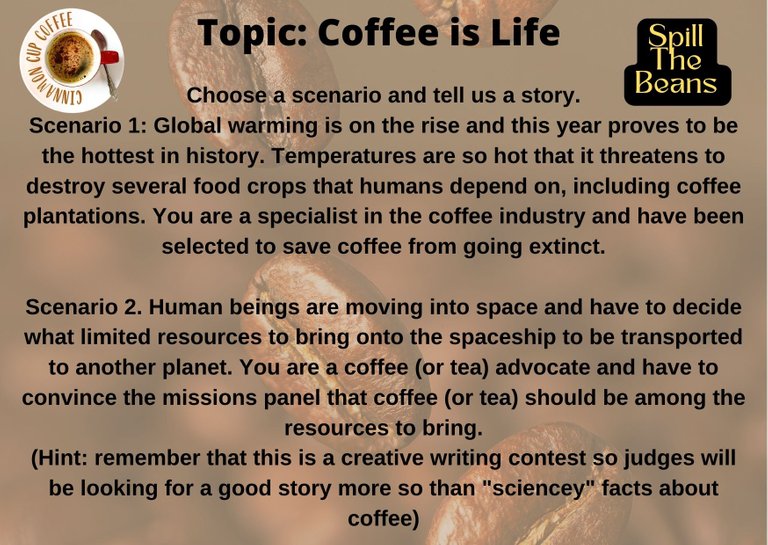 ---
---
(Plain text)
POST TOPIC: "Coffee is Life"
Choose a scenario and tell us a story.
Scenario 1: Global warming is on the rise and this year proves to be the hottest in history. Temperatures are so hot that it threatens to destroy several food crops that humans depend on, including coffee plantations. You are a specialist in the coffee industry and have been selected to save coffee from going extinct.
Scenario 2. Human beings are moving into space and have to decide what limited resources to bring onto the spaceship to be transported to another planet. You are a coffee (or tea) advocate and have to convince the missions panel that coffee (or tea) should be among the resources to bring.
(Hint: remember that this is a creative writing contest so judges will be looking for a good story more so than "sciencey" facts about coffee)
---
---
---
Frequently asked questions (FAQ) about #spillthebeans
---
---
1. Can I Enter?
Answer:
Yes, you can! One entry per person.
Everyone is free to post regular coffee posts in the community at any time. However, if there's a post using the #spillthebeans tag, that is NOT a response to the question, the post will be muted without notice.
N.B. #Spillthebeans entries will not be included in the selection of weekly curated content for #THEGRIND
---
2. Why should I participate and what will I gain?
Answer:
Improve your writing skills
Be an active community member
Engage with community members and other authors across Hive.
A chance to be creative
A chance that your post might be curated for upvotes
Best post entry would receive beneficiary rewards from the following week's contest announcement post rewards.
---
3. How do I win or what criteria are you looking for?
Answer:
Clarity and readability
Creativity of the story
Originality and personality in the story
Quality of photos
Presentation of your post
Engagement on your post and other authors' posts within the community
---
4. How do I know if I am a winner?
Answer:
There will only be ONE WINNER
The winner will be revealed in a video in the topic announcement post, the following week.
If you are that lucky person, you will receive a banner on your post entry on Monday, notifying you that you won the contest.
You will receive a 20% beneficiary reward from the new post topic announcement post the following week.
Your post would have already been upvoted by the community team, commented on by the community team, and curated and upvoted.
---
---
C'mon, put your creative caps on!
And ...
---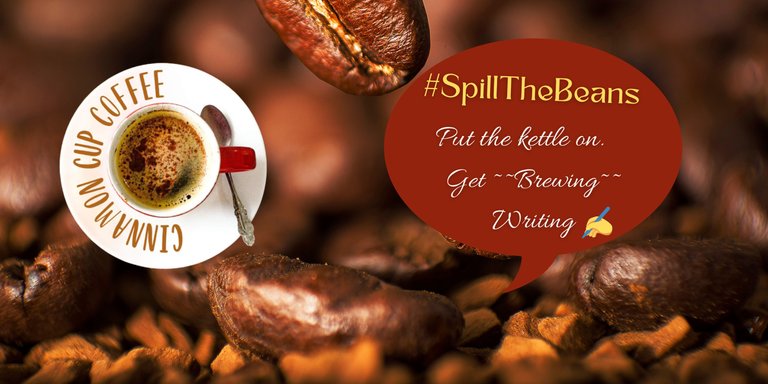 Don't forget! Please take the time to drop a congratulatory message and perhaps a vote or a trip to last week's winner, and here's the story 🎉
---
---
ABOUT US
---
---
TEAM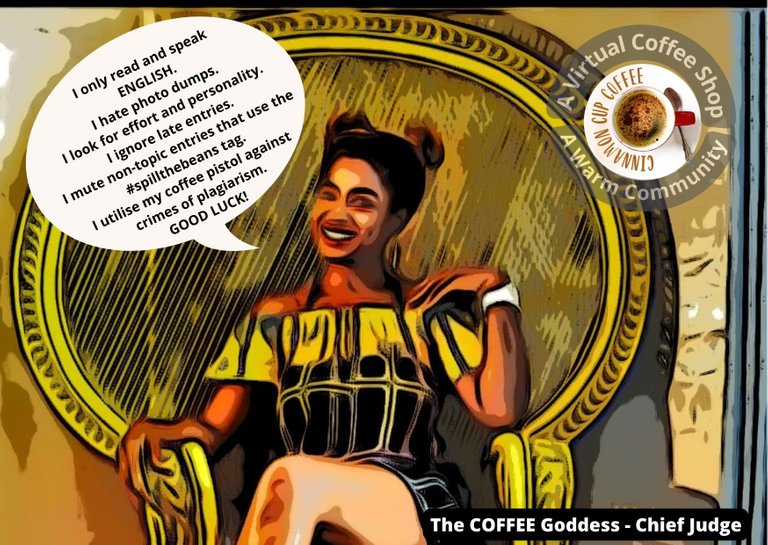 ---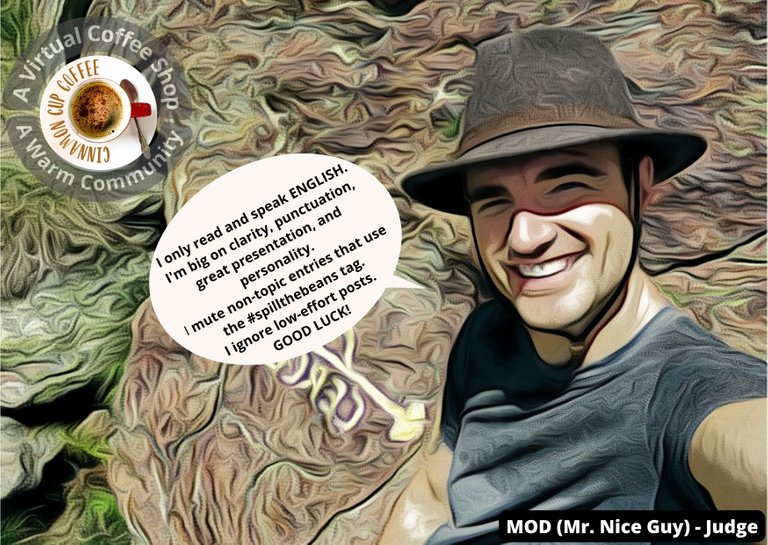 ---
---
COMMUNITY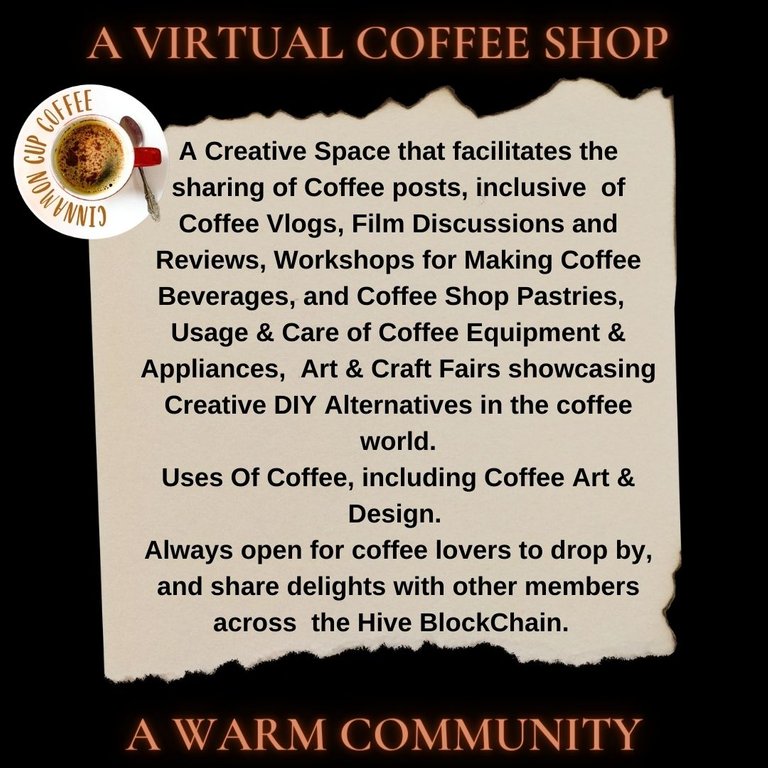 ⚠️
Please see a General Notice from the community in the comments reiterating the need for you to ONLY present in English. Thank you!
---
---
Join us on Twitter | Discord | Community
Delegations to the Cinnamon Cup Coffee community is welcome, by sending it to @cinnccf or @hive-152524, our community's account.
Too late for contest, door closed, created using Canva photos
---
---