#STB Prompt 12 & Week 11 Top Author "Video" Announcement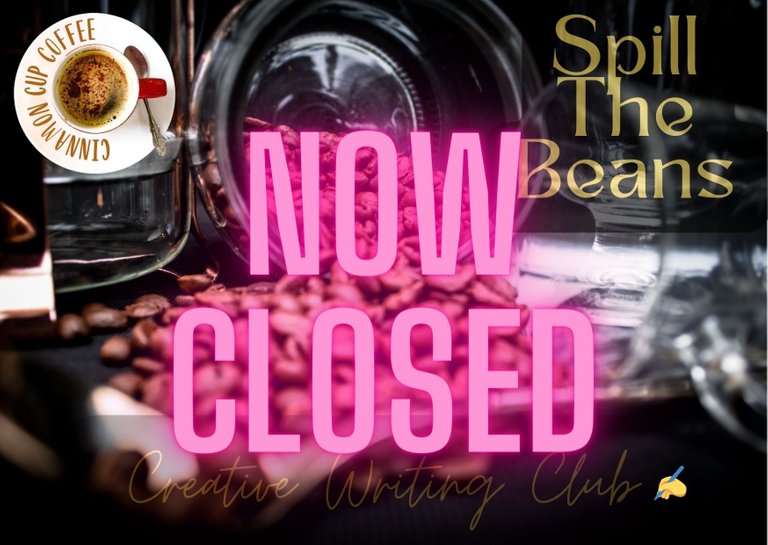 ---
Hello Beanies & all Hiveans
It's that time of the week when Cinnamon Cup Coffee pours out the weekly prompt, giving you the chance to #SPILLTHEBEANS for our Creative Writing Challenge.
If you are reading this, you are invited to join this week's challenge.
An incentive for the top author will be the chance to present a writing prompt to #theCoffeeGoddess or #MrNiceGuy through the community's discord, for the following week along with the usual writing prompts provided.
---
Please watch this short video to see last week's highlights:)
---
All the entries showed creativity and originality; some were excellently written, making it a great contest!
Thank you all for being involved so far, and for the top stories that you continue to produce week after week. You all have been amazing, so even if you didn't make it to the semi-finals last week, this week could be your chance ;-)
Thanks for raising the bar peeps!
---
---
---
See this week's topic below, with a countdown timer that needs to be observed. The entry deadline for posts ends on Wednesday, with the countdown timer at the top and the bottom of this post, guiding you to the cut-off time.
Late entries will be muted!
Have fun peeps!
---
---
⚠️ GUIDELINES:
How do I qualify for entry and what are the guidelines to follow?
Answer:
Post to Cinnamon Cup Coffee Community

Use #spillthebeans as the first tag

No less than 250 words and no more than 1000 words MAX!

Post in English ONLY

Post within the Countdown Timer. (No late entries)
Invite at least one other person to enter (optional)
One entry per person.
Drop a link to your entry in the comments section of this post.
Adhere to general community rules.
---
So, without further ado, here's the topic for the week.
⚠️ Please present in English ONLY.
⚠️ NO LESS THAN 250 WORDS, 1000 WORDS MAX. Thank you!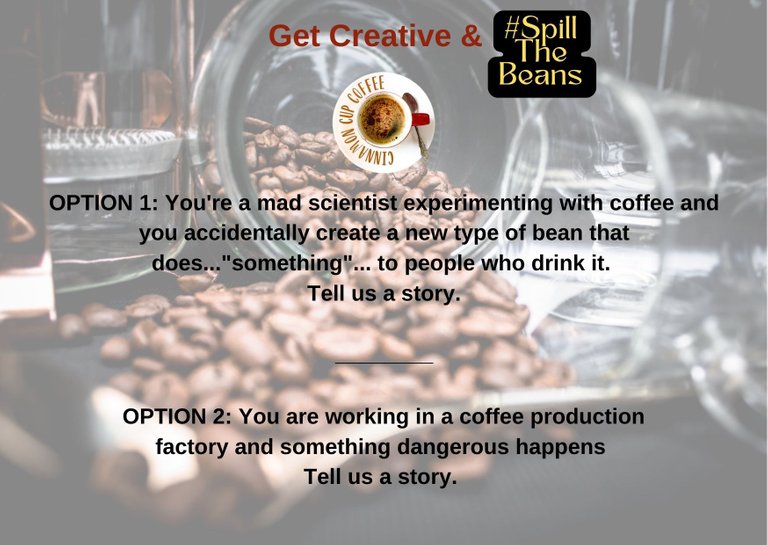 ---
---
Create your unique story title in English ONLY
OPTION 1: You're a mad scientist experimenting with coffee and you accidentally create a new type of bean that does...something... to people who drink it. Tell us a story. OPTION 2: You are working in a coffee production factory and something dangerous happens Tell us a story."
---
⚠️ #spillthebeans MUST be your first tag, and if your story does not cover any of the relevant scenarios presented, your post will be muted for fairness to other competitors.
---
Remember, it's a "Creative Writing Challenge" - Be imaginative and original. Cover all the elements that make a good story.
Have Fun!
👇
---
IF ALL GUIDELINES ARE NOT MET, YOU WILL BE DISQUALIFIED FROM THE CHALLENGE.
---
---
N.B. #Spillthebeans entries will not be included in the selection of weekly curated content for #THEGRIND
---
---
---
C'mon, put your creative caps on!
And ...
---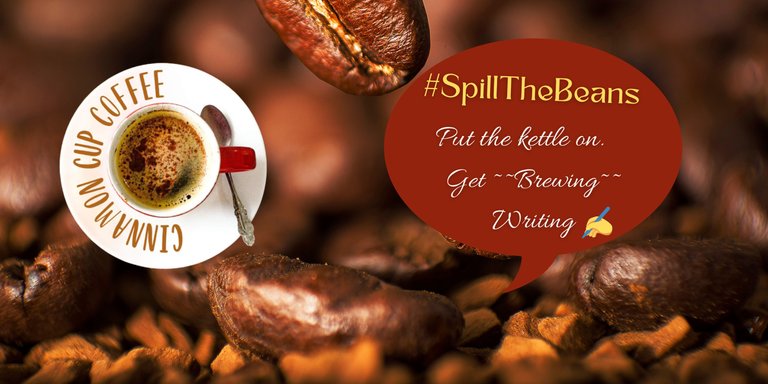 Don't forget! Please take the time to drop a congratulatory message and perhaps a vote or a tip to the author of the week, and here's the story 🎉
---
---
ABOUT US
---
---
TEAM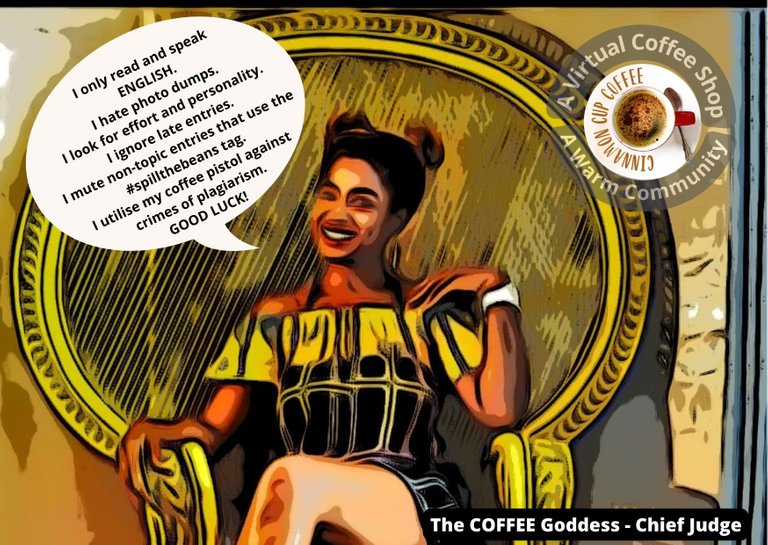 ---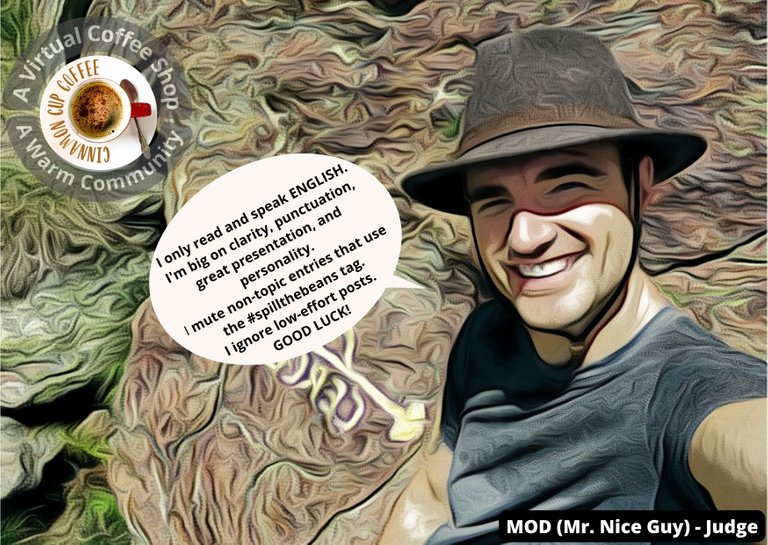 ---
---
COMMUNITY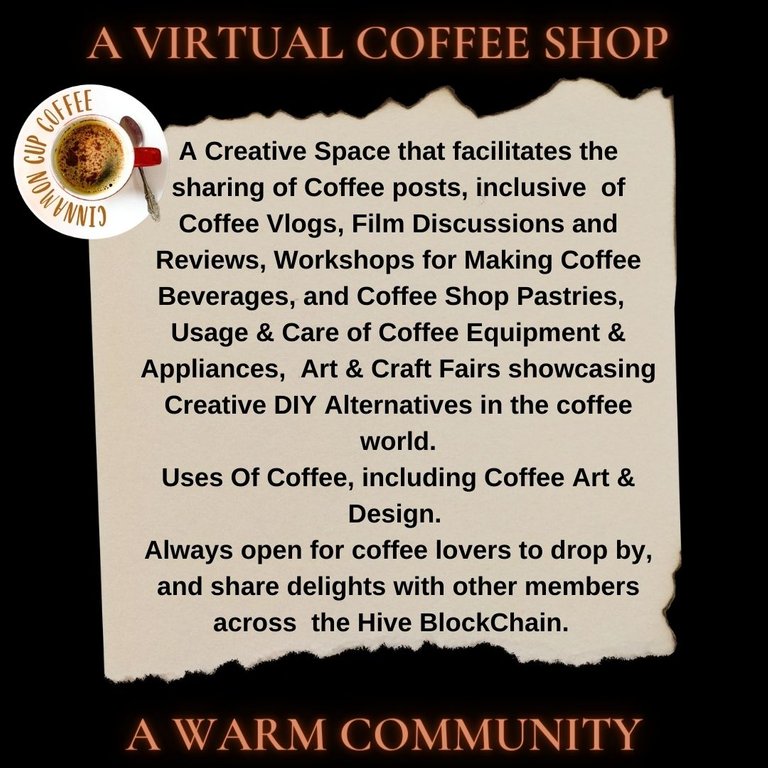 ---
---
Join us on Twitter | Discord | Community
Delegations to the Cinnamon Cup Coffee community is welcome, by sending it to @cinnccf or @hive-152524, our community's account.
---
---