The Coffee Shop Prompt | W-30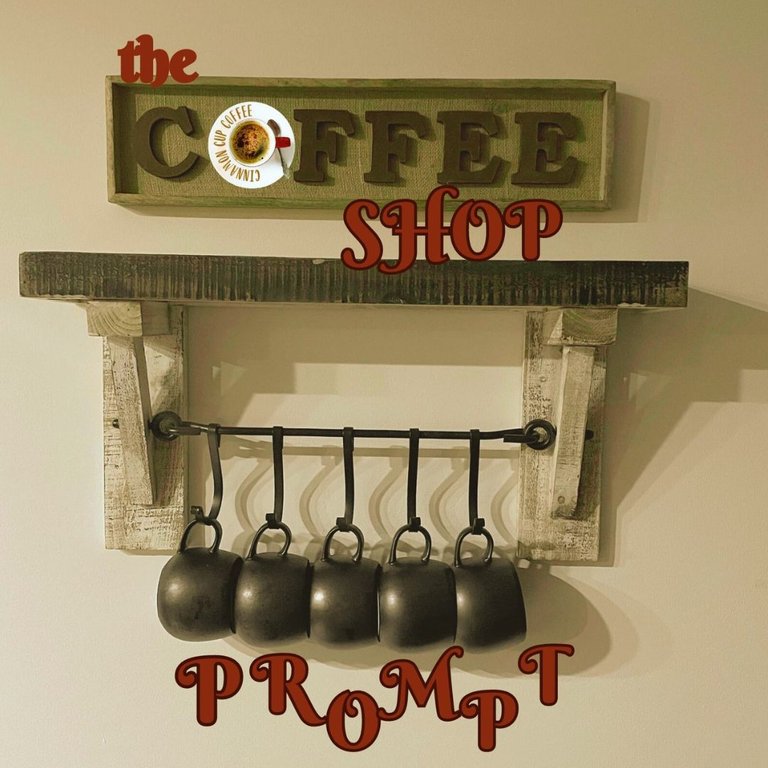 ---
Hey All Coffee Lovers,
We have been enjoying your coffee photos and original stories, which add excitement as you take us with you on your coffee shop outings.
---
😁 What makes this prompt different from all other prompts/events hosted by the community, is that this requires "real" stories and personal images.
⚠️ So, no sourced photos, and if any artificial intelligence (AI) photo is presented for this prompt, your post will be muted without notice.
😻 A new prompt comes out every Thursday at 00:00 UTC, however, you are free to post on any of the previous #TheCoffeeShopPrompt topics at any time. Just be sure to indicate which prompt, and use the #tcsp tag appropriately.
---
---
RULES TO FOLLOW
1️⃣ Original Content, in English ONLY (No Fiction)
2️⃣ Word count of 250 - 1000 words MAX.
3️⃣ First tag MUST be #tcsp
4️⃣ Post directly to the Cinnamon Cup Coffee community.
5️⃣ Adhere to general community rules.
---
---
PROMPT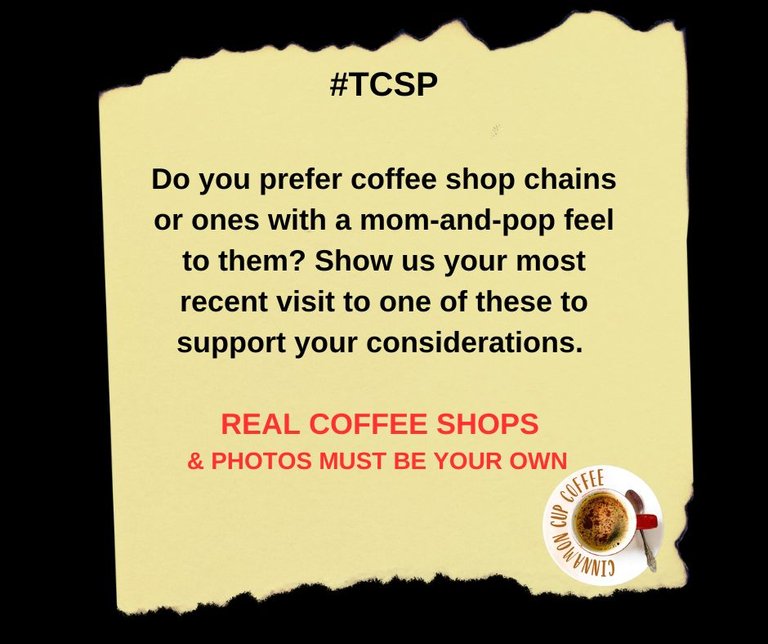 Do you prefer coffee shop chains or ones with a mom-and-pop feel to them? Show us your most recent visit to one of these to support your considerations. REAL COFFEE SHOPS & PHOTOS MUST BE YOUR OWN
---
✍️ WRITE A POST SHOWCASING THE COFFEE SHOP IN RESPONSE TO ANY OR ALL OF THE QUESTIONS ABOVE.
PHOTOS MUST BE YOUR OWN!!!
---
C'mon, peeps!
We are looking forward to seeing some amazing coffee shops from around the globe. Just be sure to follow the rules to a tee, and since this is a new prompt, please feel free to ask questions in the community, if there is anything that you are unsure of:)
Cover photo belongs to @grindan and other image manipulated using Canva
---
---
---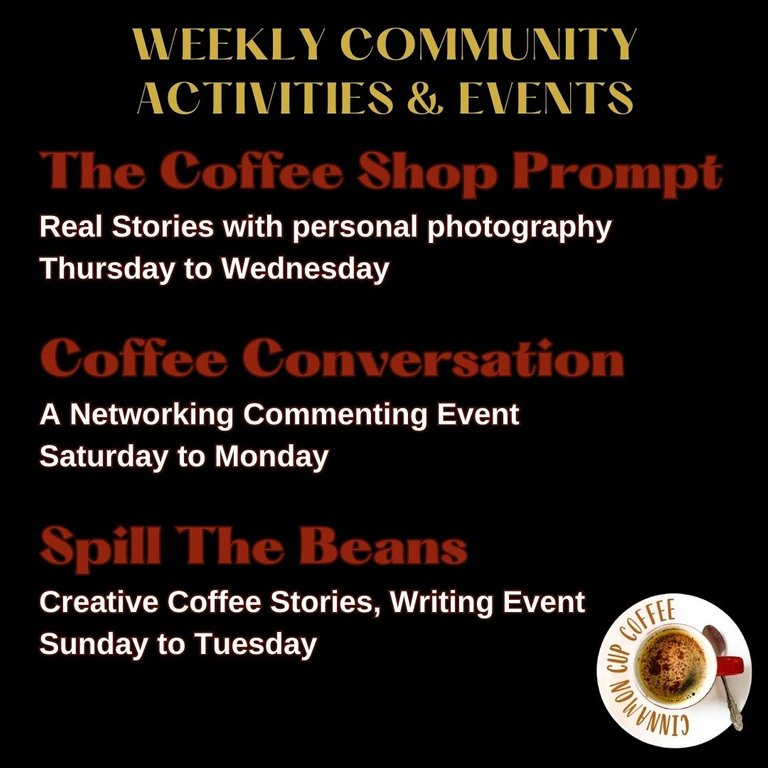 ---
---
TEAM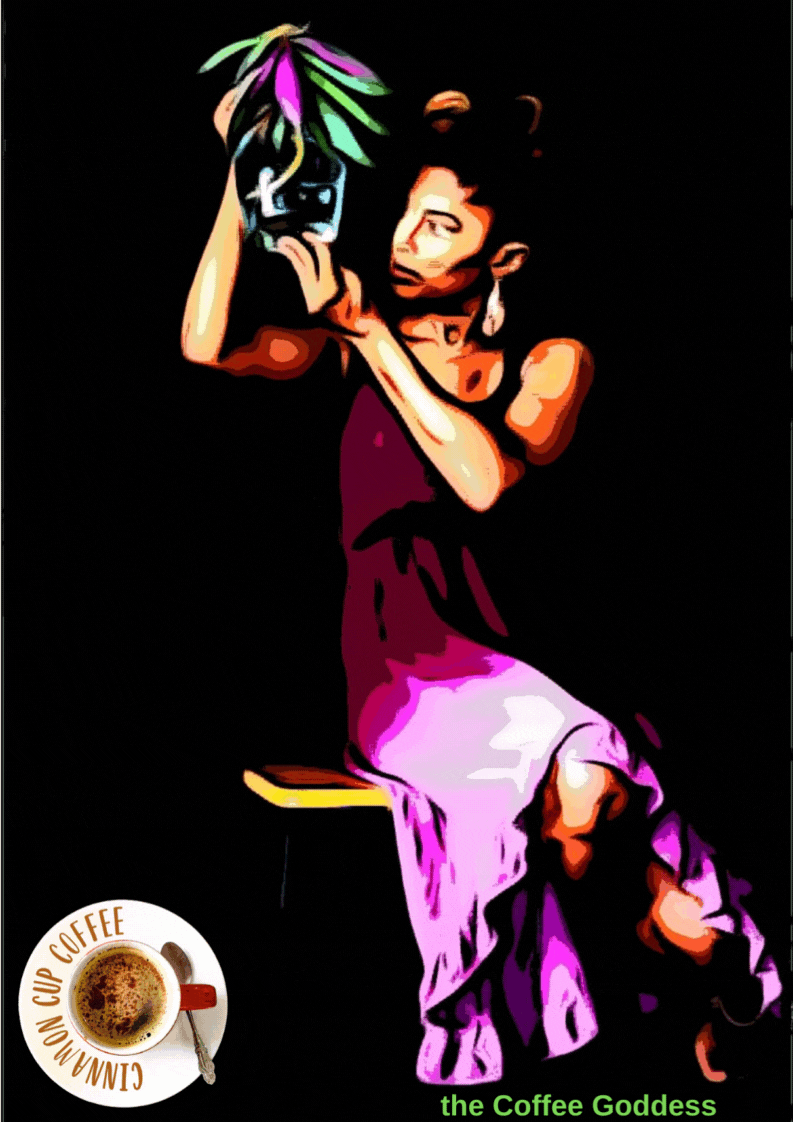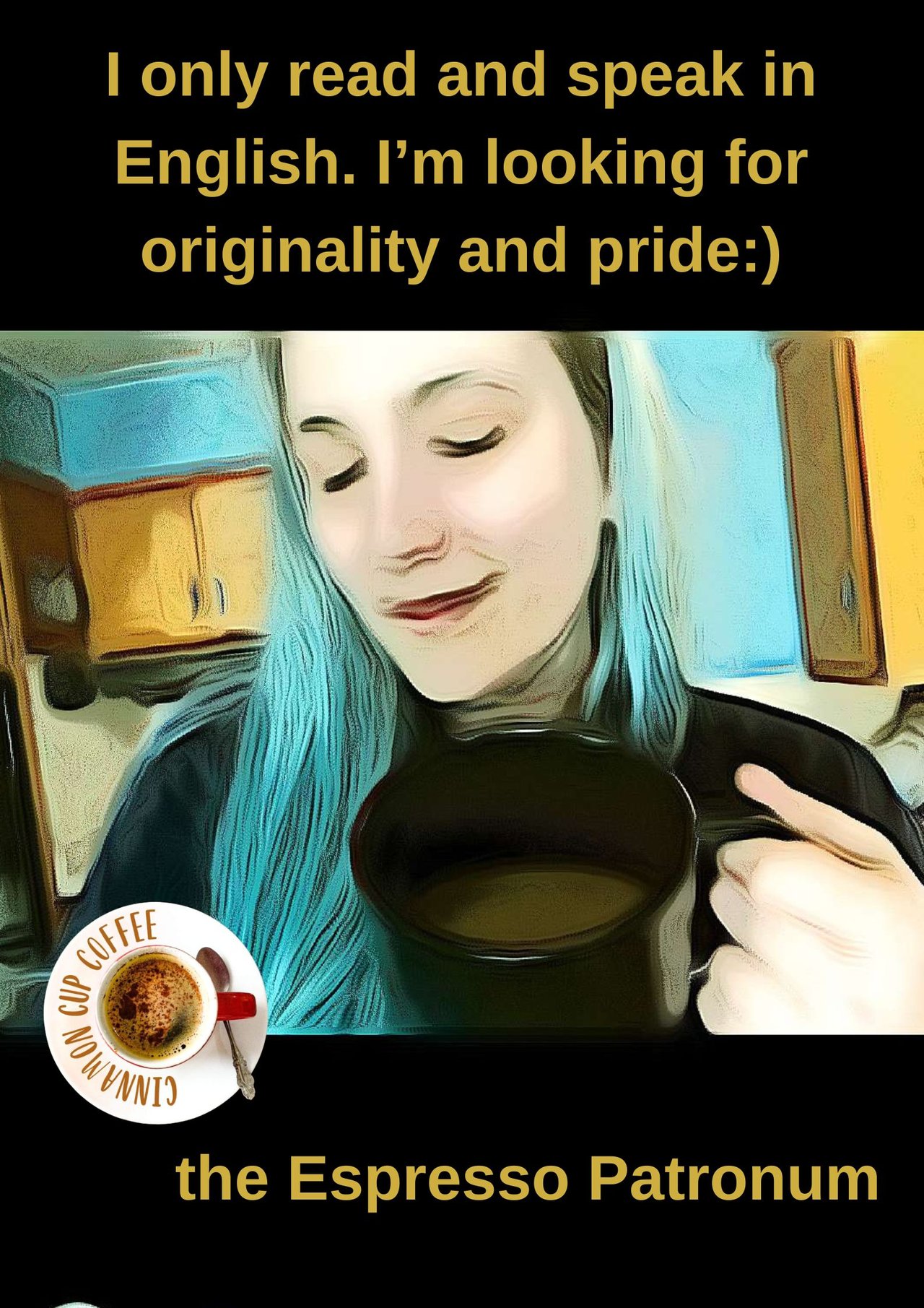 ---
ABOUT US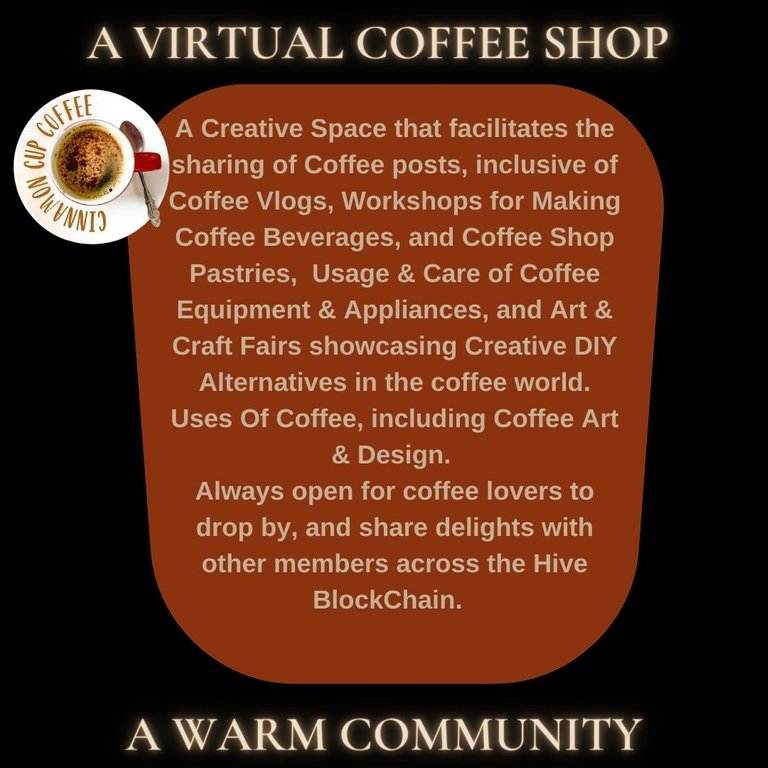 ---
---
Delegations to the Cinnamon Cup Coffee community is welcome, by sending them to @cinnccf or @hive-152524, our community's account.
---
---