Winners' Announcement - #SpillTheBeans Coffee Stories 4
---
Hello Everyone,
It's @millycf1976 here; Welcome to the winners' announcement of our fourth creative writing contest.
Coffee lovers and community members seemed to have connected well with this week's theme - Coffee Shops, as there was a remarkable increase in the numbers of posts, and in the quality of posts, for this week's entries.
I thank everyone who participated.
In response to the four optional writing-prompts, were some truly awesome, creative entries, which made the final selection extremely difficult.
Here was the topic announcement with the rules and guidelines of the contest.
---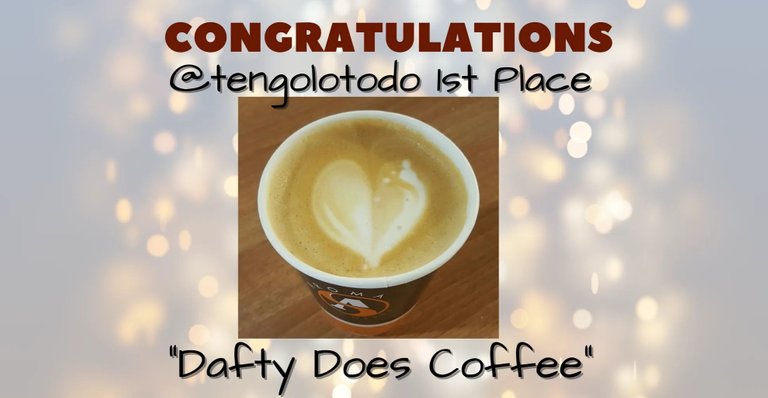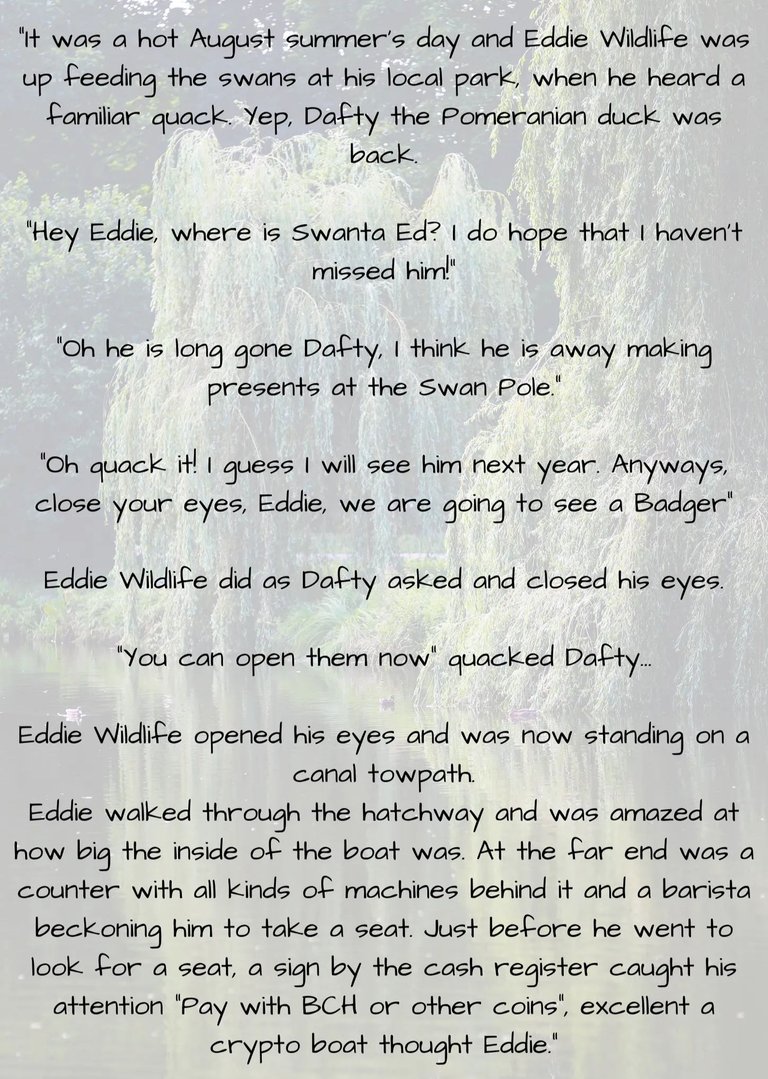 @tengolotodo
- Read full story of the winning post here
8 Hive Sent directly to your account

Congratulations to the Runners-up!
@ifarmgirl 2nd Place
5 Hive Sent to your account
🥈Woody-Lake Café, My Coffee Haven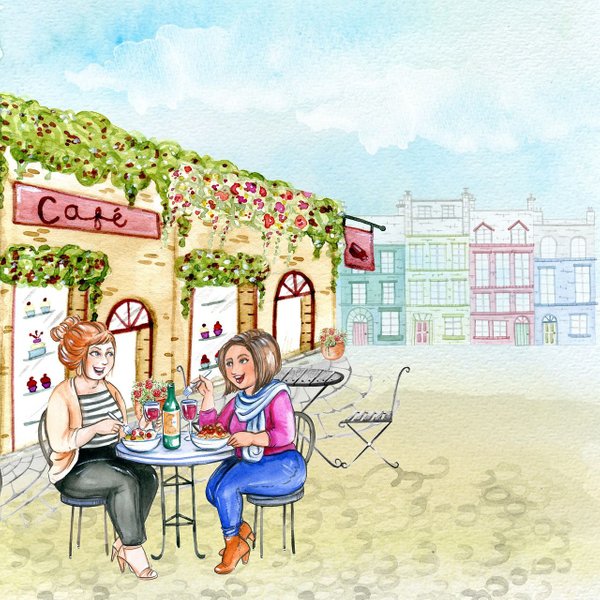 "Getting inside, the chic and rustic interior design caught her eyes too - a combination of vintage and modern theme! Framed artworks were lined across the walls. Thick wooden tables were beautifully arranged and paired with cushioned wicker chairs, and some sofa too. "Brilliant!" she heard her mind exclaim as she saw her friend waving and smiling by the corner of the shop.
"This is going to be an amazing afternoon!" her mind affirmed as she walked her way through the spacious aisle leading to where her friend was."

@coquicoin 3rd Place
3 Hive Sent to your account
🥉My Dream Café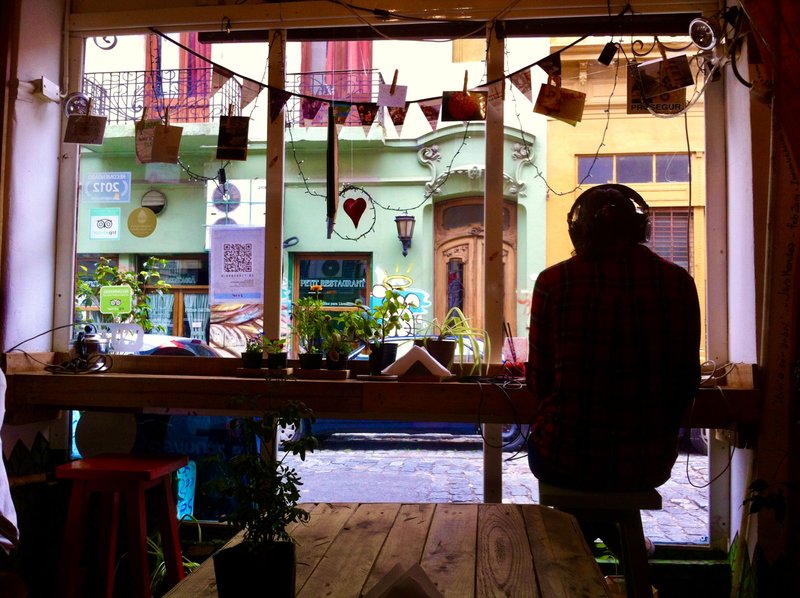 "Your senses will be delighted with the scent of the coffee beans, freshly ground as soon as you walk in the door.
Daily routines seem to take place all over the space. Everyone seems comfortable as if they were at home.
Rear of the place is a cozy living room with soft sofas and armchairs. That invite you not only to have a cup of coffee but also to spend hours reading.
Eating a couple of croissants and drinking espressos is a couple in one of the sofas while each of them is reading a book, and they seem to be in no hurry."
---
🔭There is a twist to the usual contest this week: 
Entries were SO AMAZING, that I have added an 
honourable mention lists of some posts that were just too good to ignore. 
Each of the following authors was awarded 1 Hive each for their great entries:

---
Congratulations Honourable Mentions:
@ismaelgranados, read post here 1 Hive sent to your account
@blind-spot, - read the post here 1 Hive sent to your account
@boryanamtl, - read the post here 1 Hive sent to your account
@kakilasak, - read the post here 1 Hive sent to your account.

All stories are still active for voting, or if you'd prefer to tip the authors, please feel free to do so
Cinnamon Cup Coffee would like to thank everyone who participated in this writing initiative. Well done winners, and all!
The next writing prompt will be posted soon. Please keep an eye out for it. Our weekly Coffee Curation Compilation
will be presented next Friday.
Happy 2022🎉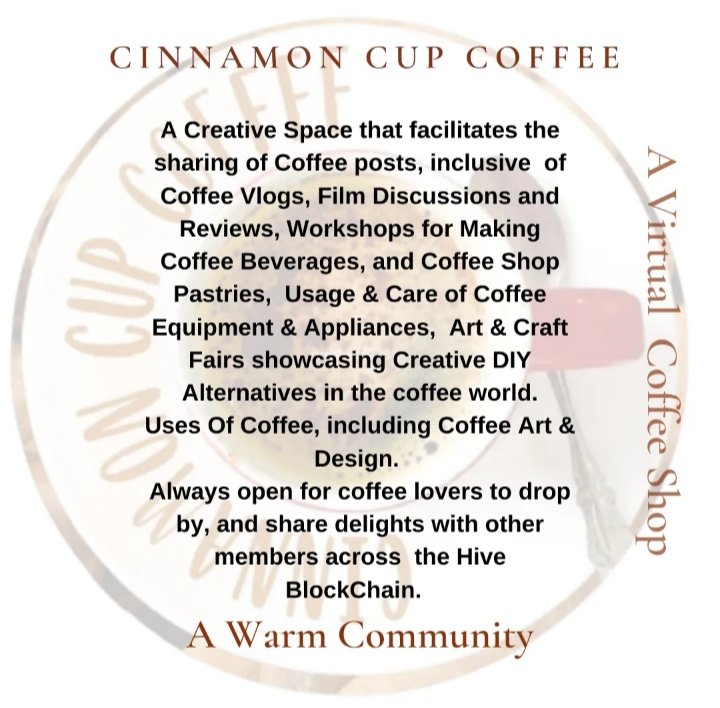 ---
---