Get On This Challenge To Win Free Crypto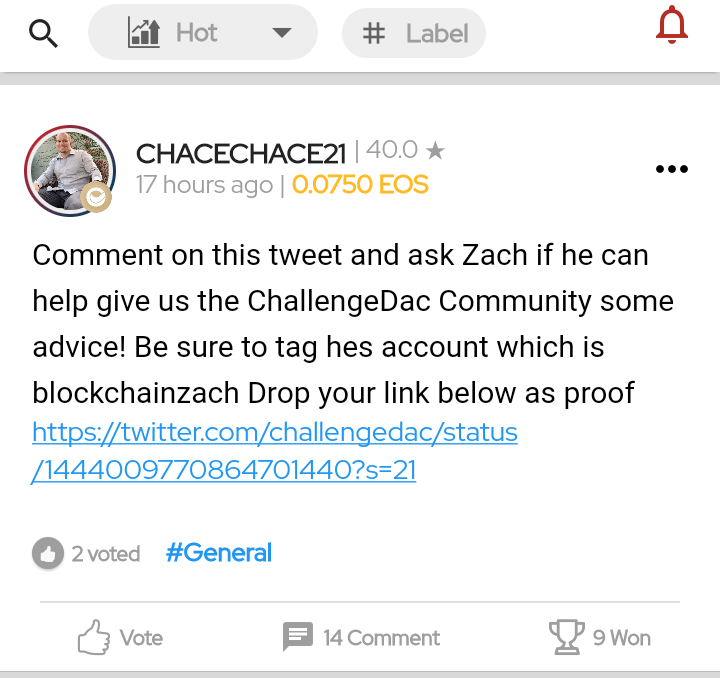 Hello Hivers,
If you own the ChallengeEOS decentralized application on your mobile device then you should join this challenge. The challenge application allows you to create or complete Geo-specific and task challenges.
There is a new challenge on the application where users of the applications will be rewarded with cryptocurrency. If you don't have the app on your mobile, download and join the challenge to become one of the winners of that very challenge. Every participant gets 0.075 EOS rewards.
Download the ChallengeEOS App here:
Android Version:
https://play.google.com/store/apps/details?id=challengedac.com.challenge_dac_app
iOS Version:
https://apps.apple.com/us/app/challengeeos/id1478759780
Link to the Challenge here:
https://web.challengedapp.io/challenge/61575ea2a26f61001ca0e252
Join Challengedac Telegram here:
https://t.me/Challenge_DAC
Read about the application here: https://challengedapp.io
---
---