$Hive on Fire two days ago + My 100,000 $CHL Giveaway On ChallengeEOS Dapp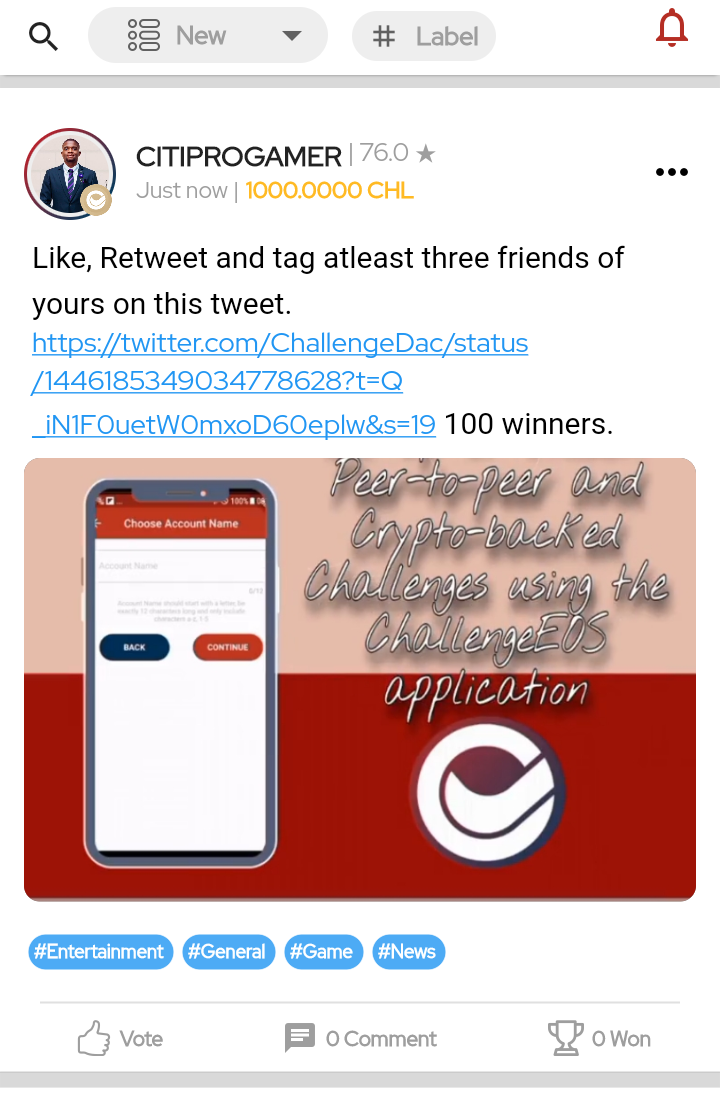 Happy day hivers,
Top of the evening from this part of the world. I assume you all are having a fantastic week already coupled with the fact that $HIVE did wonders two days go by hitting $1.54 in the crypto market. It is currently trading at $0.9225 according to CMC. That spike in market price of Hive is a sign that better things are coming to the Hive ecosystem. As at 2022, I predict that we should see the token at $5 before the end of the year. 😉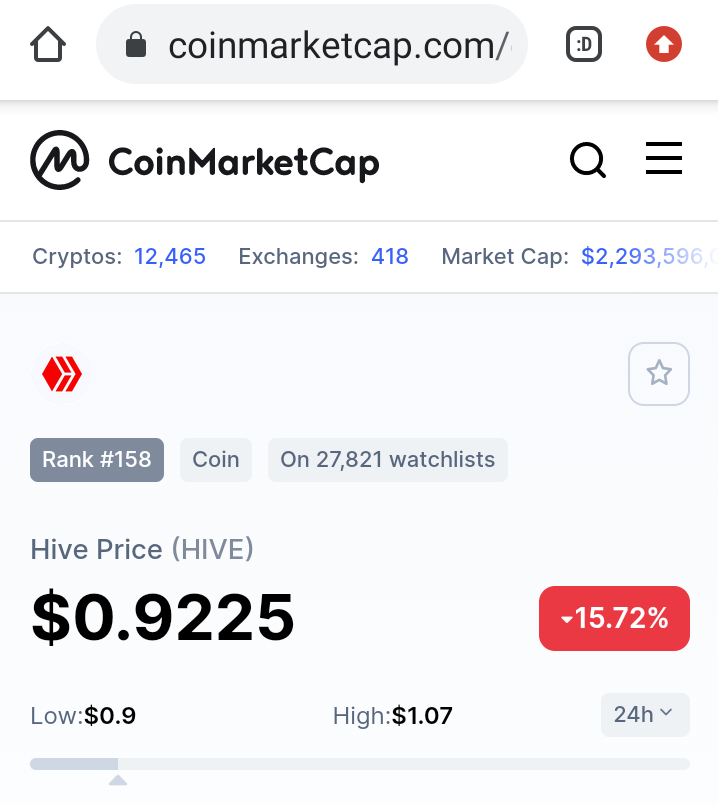 Meanwhile, I just set up a challenge sponsored by C.E.O of @anderson91 C.E.O of ChallengeEOS application, which is presently the world's number one challenge application. I will be rewarding 100 winners with 1000 $CHL each. The challenge is easy, like and Retweet a tweet and also drop a quality comment on the tweet. So head over to the challenge application and do justice to the challenge.
If you do not have the application on you mobile device. Go download now via the links I will drop below
Download here:)
For Android Version:
https://play.google.com/store/apps/details?id=challengedac.com.challenge_dac_app
iOS Version: https://apps.apple.com/us/app/challengeeos/id1478759780
Join my 100,000 $CHL challenge using this link: 💲💵💲💵
https://web.challengedapp.io/challenge/615f4a6fa26f61001ca1f7cd
I'll also give out my 100% Upvote if you drop a screenshot on this hive post.
Visit @challengedac website for more info
https://challengedapp.io
---
---