Rich dad, poor dad. What do you think about their points?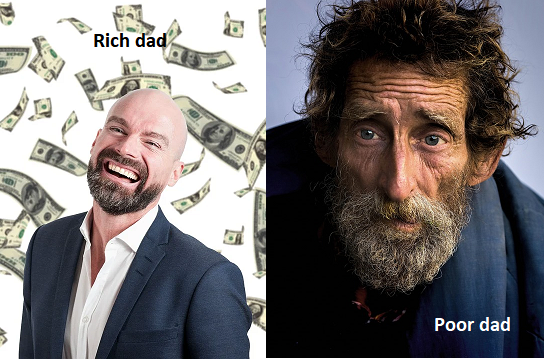 When I read the book Rich dad poor dad by Robert Kiyosaki in 2008, I was still in my second year. One of my uncles gave me the book to read of which I did, but I didn't understand the concept Robert was talking about in his book because I was confused
He talked about the advice from a Rich and poor dad. His dad was the poor dad, while his friend's dad was the rich dad as explained by him in the book. When I checked the advice of the poor and rich dads, I was like "which part should I follow"? Shortly after I finished year two, I went for Industrial training and I was fortunate to work in a Bank for a year. As of then, my salary was good. I could buy things, flex, and stay gallant as a nigga on the street
Now, let's see the rich and poor dads advice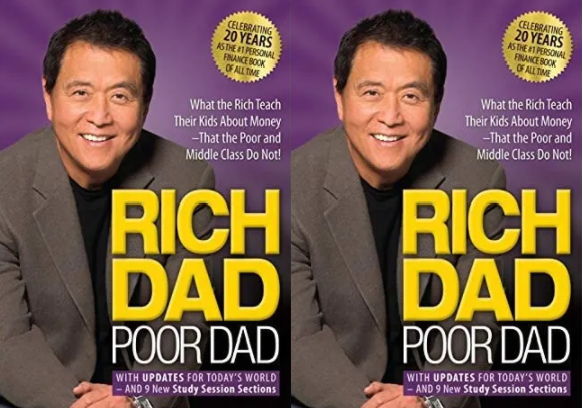 Sorce
From Rich dads perspective
Go to school if you want
Read financial education books
Start a business
Hire people
Travel around the world
Retire young
From Poor Dad's perspective.
Go to school
Read academic books
Get a job
Work 40 hours a week
Get a loan from working place
Retire poor
Now, this is what I want to chip in. There's no doubt that education is important. According to one point, the rich dad made which says, READ FINANCIAL EDUCATION BOOKS. That can never be possible without going to school to learn how to read and write. So the point is, you need to be educated first to start up a business
Back to my story. When I got a good job and was living well, I never invested my money in any business, and I never realized I was working 58hours or more per week. After my services expired, I was back to square one. It was at that point I asked myself one simple question. Hey guy! Why didn't you invest your money as you were working to save the rainy days
It was late, so life goes on.
So what am I driving at here? It's possible to work somewhere and still invest in other businesses. It's possible to be a government worker and still hire people to work for you in the organization you set up
The rich and poor dad's advice is good. However, we need to check and pick the right ones that would benefit us and not follow them squarely, because it's just an opinion and never a fact. There are countless people living opulently without getting a single education. We have a series of educated people living large and the capital they used to set up their lives was gotten from the job they took
I do say something
No one is ready to help you. Before you can be a stable entrepreneur, you would struggle. You will fail, you would realize that family and friends are not ready to help (except for the lucky ones who have rich and caring family and friends). You would have to sleep late and wake early
There's no doubt that being an entrepreneur is the best way to get rich, but if you don't have any means of getting the fund to raise your business, you need to go to school, read financial education books, get a job (online or physical job), start a business from the little you earn, and gradually build your business. It would only take time to expand, but surely, you will get to your destination
I love Robert Kiyosaki.
I tapped my juice from his fruits.
Thanks for reading.
This is ckole the laughing gas.
One love.
---
---