Brawl Report : "First things First we the Realest"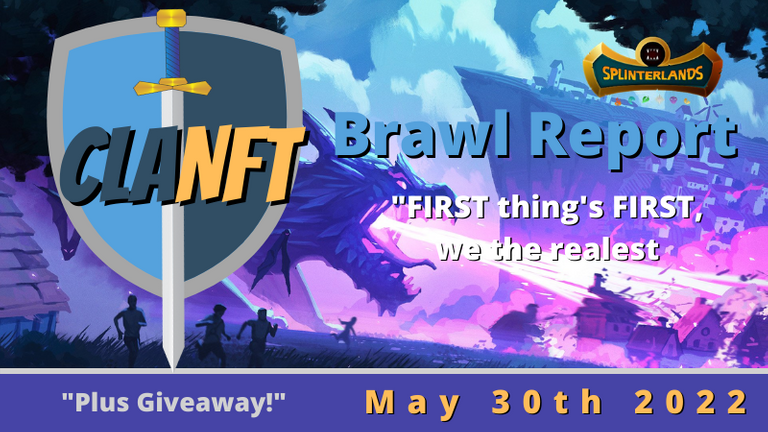 Splinterlands Guild Link | Discord Link | Referral Link |
Brawl Report: Clanft-Bank is Live!
Our Guild has recently taken the initiative to really start growing and evolving as of late. We've started a guild bank, and began to post for the Guild. We will be outlining some monthly goals in an article coming soon, for now, we'll start with this, our first Brawl Report!
These will probably evolve as time goes on, expect new logos, dividers, etc. as we grow. We are currently working on an official logo for our Clan, for now, the one you see will be a placeholder.

The Brawl: First thing's First

We did it, we took 1st Place this time, dominating the competition by a whopping 30 Points
Everybody entered brawls, and we had multiple top performers and multiple perfect win % players!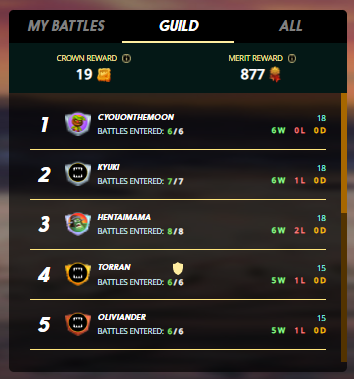 Brawl MVP
We had a lot of competition this brawl: @cyouonthemoon, @hentaimama, and @kyuki all tied for Points, earning Brawl MVP for Points and getting a goodie each.
Not shown here, but @movebitch tied with @cyouonthemoon for Win %
but only @cyouonthemoon stood out with a perfect Win % and Points, so he will be receiving something extra that sets him ahead of the pack here.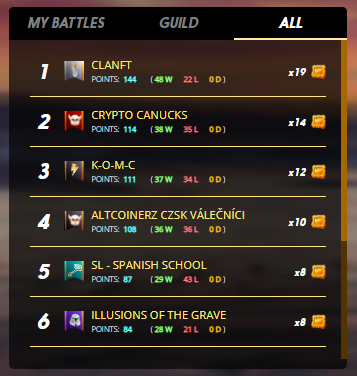 Our Performance
We completed with a final record of 48W-22L-0D, securing us 1st Place and 19 Crowns and 877 Merits, knocking our competition out of the park by 30 Points
Battle of the Brawl:
https://splinterlands.com?p=battle&id=sm_fRUlz02PojKalkYrV4Dz&ref=kyuki
An absolutely insane battle in which @kyuki's magic attacking Gladiator Healer snowballs into a ridiculously powerful attacker. Bloodlust, and by proxy, gladiators, are nothing to laugh at, and they can make a huge difference, such as here.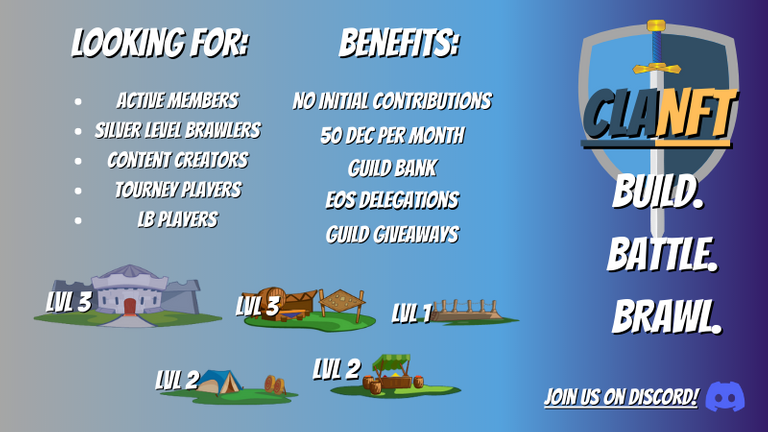 Recruiting: Calling All Active Brawlers!
How could we improve? Well that's easy, we need YOU. We are a chill, social guild looking for a few more active members! If you think you might be a fit, join us in our Discord.
We are currently looking for Brawl oriented players who has Silver Level Decks, A/B Novice or Bronze Decks, and Gold-Foil Decks to improve our Brawl Fill Rate and find like-minded, social and competitive players.
We DO NOT currently require Initial contributions, and our contribution system includes Brawl Participation, meaning we are very lax on contributions as long as you contribute in other ways
Our Guild Levels:
Level 3 Guild Hall | Level 3 Quest Lodge | Level 1 Arena | Level 2 Item Store | Level 2 Barracks
Bonuses
We have a Guild Bank, which stores Cards for EoS Delegations, Brawl Delegations, and Newbie Delegations. This allows us to empower our newcomers and protect them during EoS! This is currently just started, so we do not have a lot of EoS CP currently, but we will be building every day.

Giveaway
We were #1, so the lucky entrant who wins this giveaway will be given a random 1 Mana Card, along with an additional random card! Maybe something like the Carrion Vulture, who's picking up all the scraps we left behind in our brawl >:D
Winner will be chosen when this post pays out!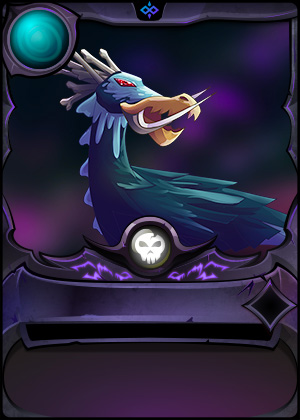 ---
Guild Notification List
@torran @movebitch @vjekich @allani545 @jakkal @oliviander @cyouonthemoon @mrmare @kyuki @hentaimama @perrodelmal @lucamafort @mediocreguy13 @rqr4 @litrydow
Guild Giveaway Notification List
@vaynard86 @xheadhunterz @henruc @relf87 @sudenginsiu @teooo @irisworld @candnpg @dlmmqb @edskymiguel @luizeba @ninosplinter @jdike @ecto1337 @amaillo @gluthor @marleyroots @postapocgamer @indignantgerald @jonimarqu @luckbound @diochen @litrydow @amaillo-m @henruc @waynechuasy @jonimarqu @sygxwin @cogie88 @blitzzzz @teooo @sudeginsiu

Splinterlands Guild Link | Discord Link | Referral Link |
Thanks for checking out our Guild Brawl Report, we hope you enjoyed it! and Good Luck in the Giveaway! Check back next week for our 2nd Brawl Report and a new Giveaway!
---
---