ClaNFT is Recruiting! Calling All Active BRAWLERS! | Item Store and Barracks lv. 2 | Minimal Contributions | Social Brawl-Focused Guild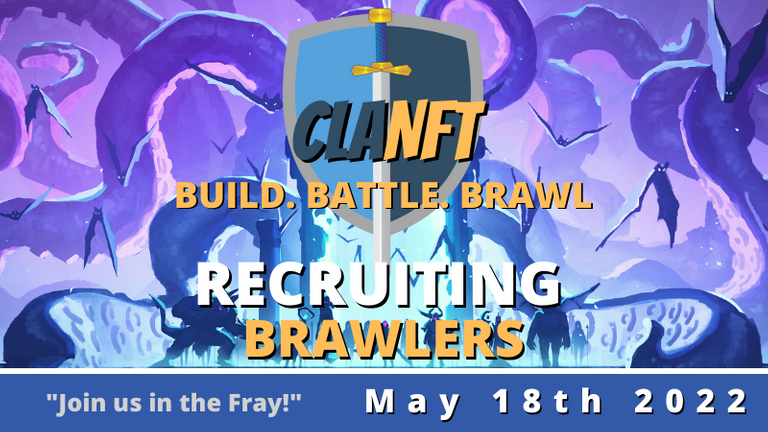 Splinterlands Guild Link | Discord Link | Referral Link |

How can we improve? We're looking for YOU!
---
ClaNFT is Recruiting! We are a social, Brawl focused guild looking to expand our tightly knit group into something bigger. Members of our guild are a quirky group of Diamond, Gold, and Silver Players, Tournament Players, and Content Creators for SPL. Join us as we strive to engage with and empower the SPL community, and let's take the Guild Brawls by storm!! We are also NFT oriented, and participate in other games on a smaller scale, such as TAG, Pandas, Rising Star, and more! if interested, be sure to check in the Discord!
Our guild has players of all types, who range from Bronze all the way up to Diamond, including players with GF Decks and players who own nothing and rent their way to victory! What type of Brawler are you? We're curious!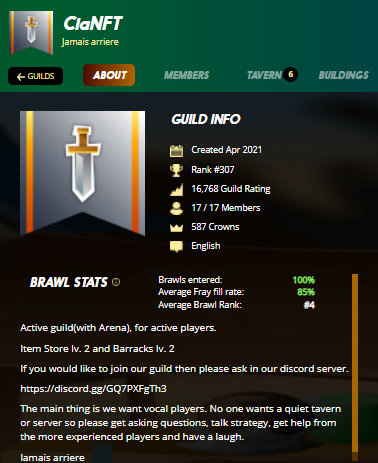 For those of you who saw the last Brawl Reports, we've gone up nearly 50 additional Rating in just 2 Brawls! We're set to take the Top 250 soon and you can expect us to climb even further now that we're ramping up massively.
---
BUILDINGS:
Clan Hall lv. 3 | Quest Lodge lv. 3 | Arena lv. 1 | Item Store Level 2 | Barracks lv. 2
BONUSES:
3% Bonus DEC and 1% Store Discount
+20% Merits and Gladius Packs (Average Merit Earnings: 400+)
Use of Gladiators
Clan Bank
4a. EoS Delegations | Currently about 1500+ CP
4b. Newbie Delegations | Reward Legendaries!
4c. Brawl Delegations | Betas, Leveled Cards, etc.
4d. Win Prizes and Guild Giveaways | Brawl MVP!
4e. Receive Upvotes from fellow Guild Members and the Bank
---

What are we looking for?
---
An Active, Focused, and Social Brawler who is prepared to participate actively in Guild Brawls, contribute occasionally, and socialize within the Tavern / Discord! If that matches you feel free to apply and join our Discord and say hello! We are more likely to consider those of you who show initiative and are chatty!
Bonus points for the following:
Willing to provide an Initial Contribution of DEC or Cards
Has a Silver Level or higher Deck
Has a Bronze or Silver Level Gold Foil CL Deck
Is a well performing Tournament and/or Leaderboard player (in any league)
Is a content creator for SPL, blogging regularly!

Our Newest Recruit: @litrydow
Welcome our newest Recruit, @litrydow, who will be joining us in Novice/Bronze Brawls.
He has joined our guild in search of victory, looking to expand his deck and gain Gladiators!
We have 1 other recruit we may be announcing soon... ;P Spots are filling up fast, there's only so much space afterall!

Promotional Giveaway:
Of course we'll have giveaways for you guys to join. Since these Recruitment posts are focused on getting more eyes on our guild and recruiting, we have a simple requirement for these giveaways:
Please tag 1 other person you think would like to enter and may be interested in joining! This will enter you into this giveaway!
You do NOT need to upvote, tip, or follow, but all of these are greatly appreciated and help us grow!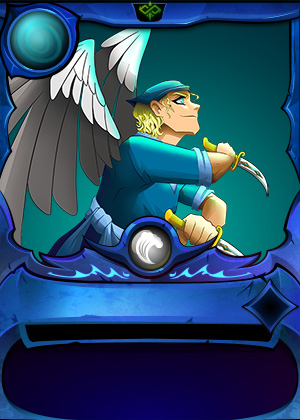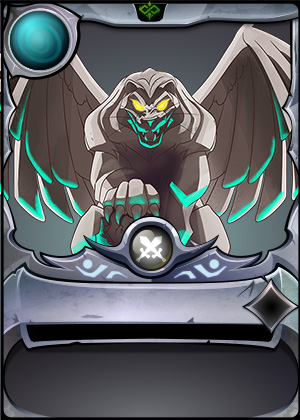 ---
Guild Notification List
@torran @movebitch @vjekich @allani545 @jakkal @oliviander @cyouonthemoon @mrmare @kyuki @hentaimama @perrodelmal @lucamafort @mediocreguy13 @rqr4 @litrydow
Guild Giveaway Notification List
@vaynard86 @xheadhunterz @henruc @relf87 @sudenginsiu @teooo @irisworld @candnpg @dlmmqb @edskymiguel @luizeba @ninosplinter @jdike @ecto1337 @amaillo @gluthor @marleyroots @postapocgamer @indignantgerald @jonimarqu @luckbound @diochen @amaillo-m @henruc @waynechuasy @noctury

Splinterlands Guild Link | Discord Link | Referral Link |
Thanks for checking out our post on our EoS Rewards, did you win something cool in the EoS Chests? Let us know in the comments below!
Wanna join the battle between Chaos Legion and Splinterlands? Check those links above and join today!
---
---