Subiendo a la montaña el Avila con el team [ESP-ENG]
¡Subiendo el avila con el TEAM CRSW!
Climbing the Avila with TEAM CRSW!
---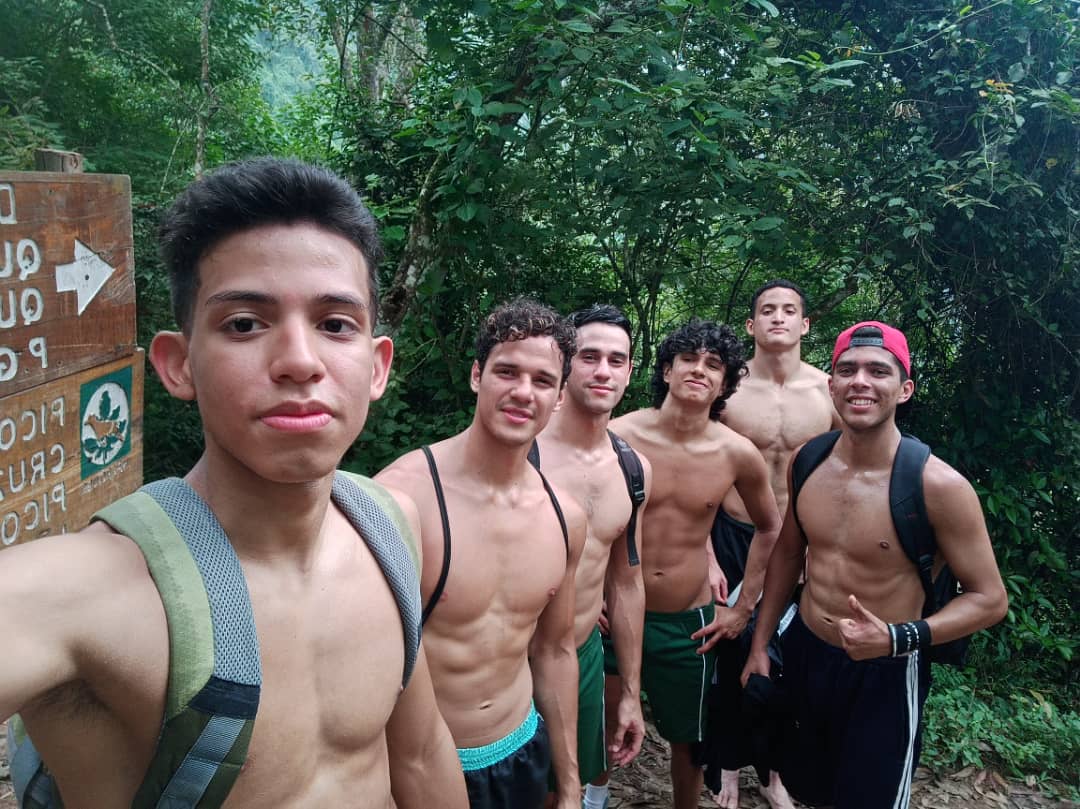 ---
Se empezó bien temprano el dia y a las 6 de la mañana el team se levanto para irnos a la travesia de ir al Avila, para disfrutar de una pequeña rutina y subir a Sabas Nieves para después ir a la quebrada Chacaíto a meditar poniendo el agua helada aprueba para nuestra mente.
The day started very early and at 6 am the team got up to go to the Avila, to enjoy a little routine and climb Sabas Nieves and then go to the Chacaíto creek to meditate, putting the ice cold water to our mind's content.
---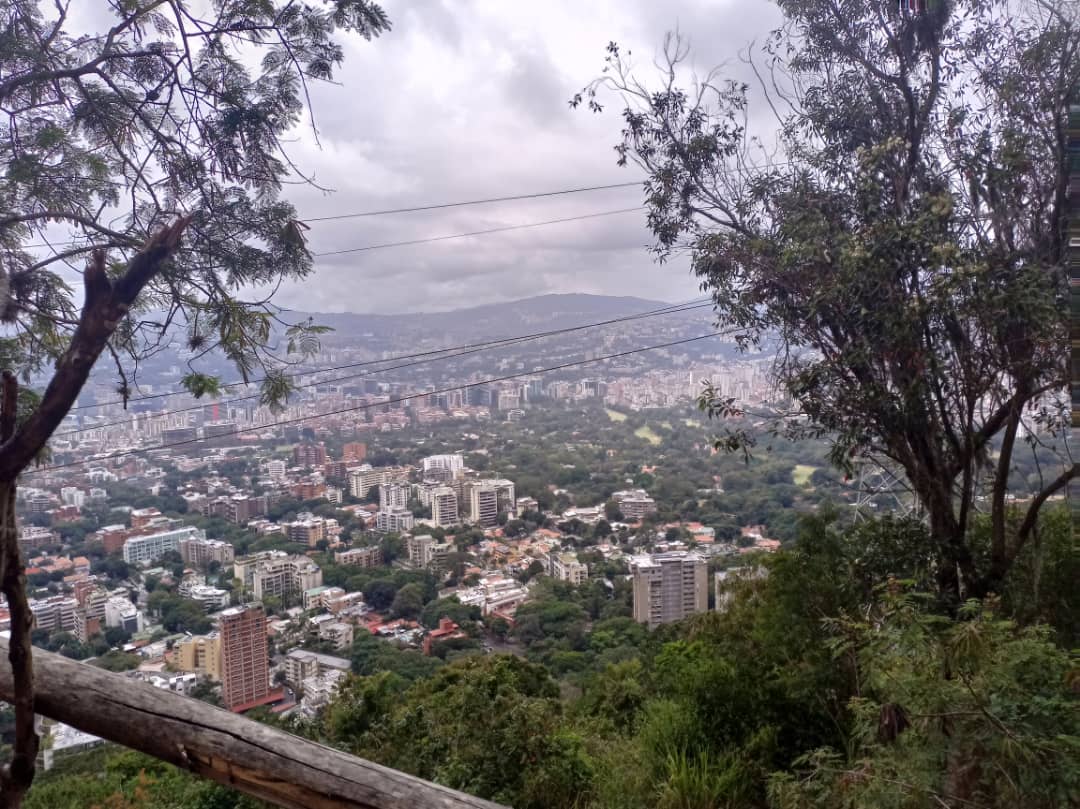 ---
Llegando a las 8 AM se empezó la rutina de pierna que se termino a las 10, después de se empezó a poner un cronometro para saber cuanto tiempo tomábamos en subir a Sabas Nieves para poner aprueba nuestra resistencia y determinación.
Arriving at 8am we started the leg routine which finished at 10am, after which we started to set a stopwatch to see how long it would take us to climb Sabas Nieves to test our stamina and determination.
---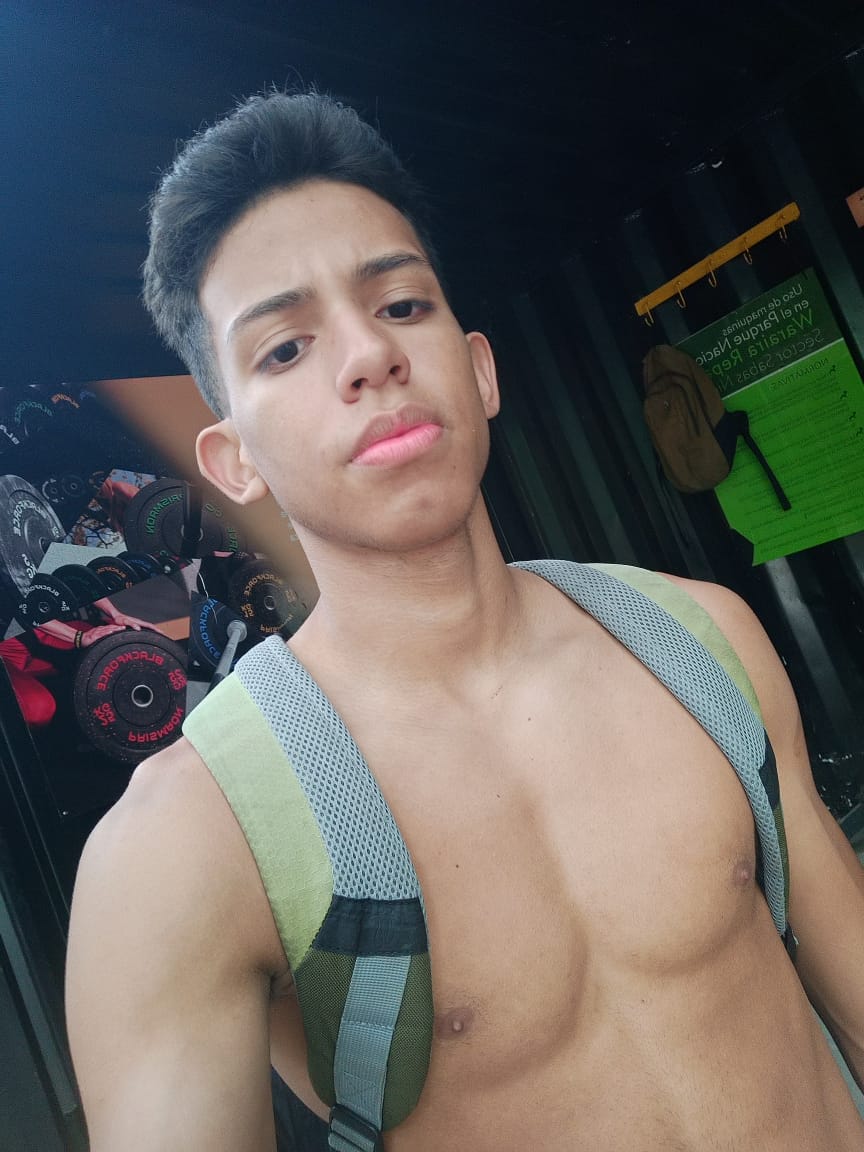 ---
Estando ya arriba, descansamos 5 min para seguir a la quebrada Chacaíto para que la agua helada relajara nuestro cuerpo y relajar los músculos
Once at the top, we rested for 5 minutes and then went to the Chacaíto creek to relax our body and muscles in the icy water.
---

En el grupo estabamos
@Chapi-crsw
,
@isaaccrsw
,
@miguelado
, Roger que esta en el team y un amigo nuestro que se llama Antonio, ya llegando a la quebrada nos tomamos un rato para descansar y prepararnos mentalmente para el agua fria. y estar consientes que el frio es mental.
In the group we were
@Chapi-crsw
,
@isaaccrsw
,
@miguelado
, Roger who is in the team and a friend of ours called Antonio, when we got to the creek we took some time to rest and prepare ourselves mentally for the cold water and be aware that the cold is mental.
---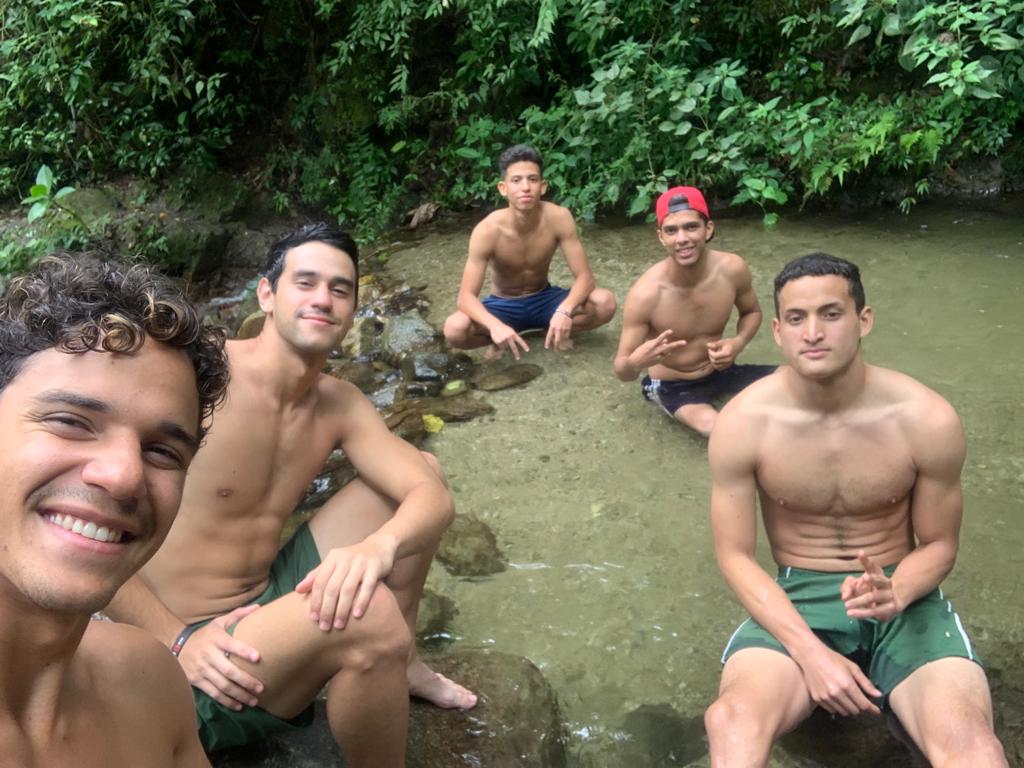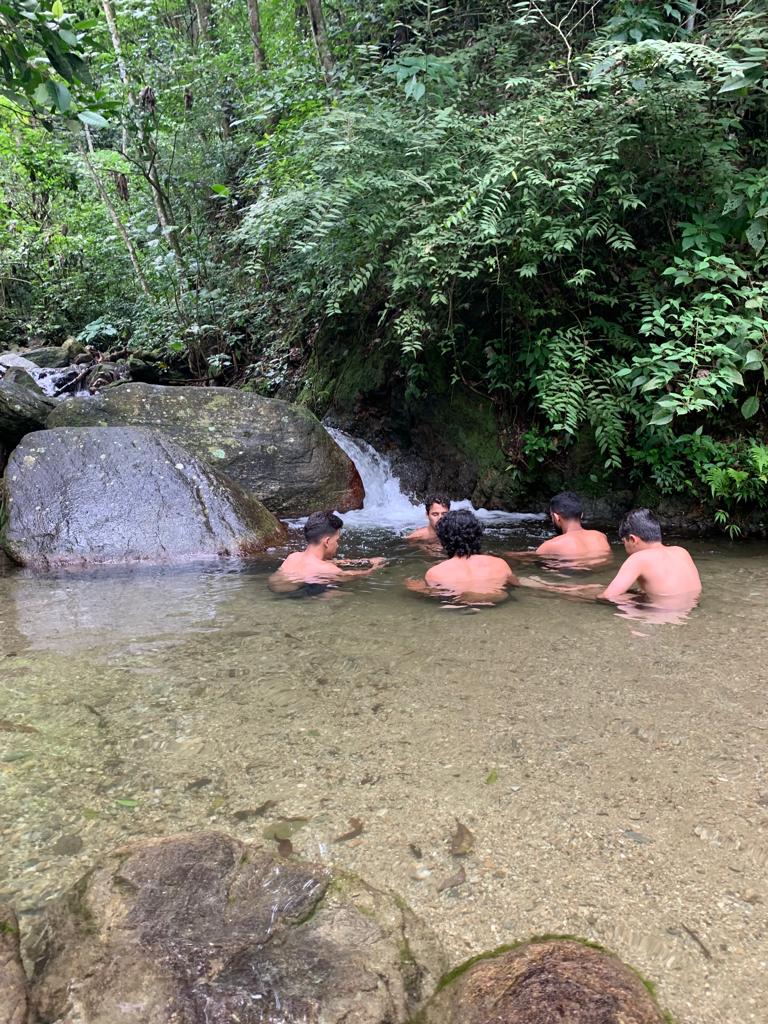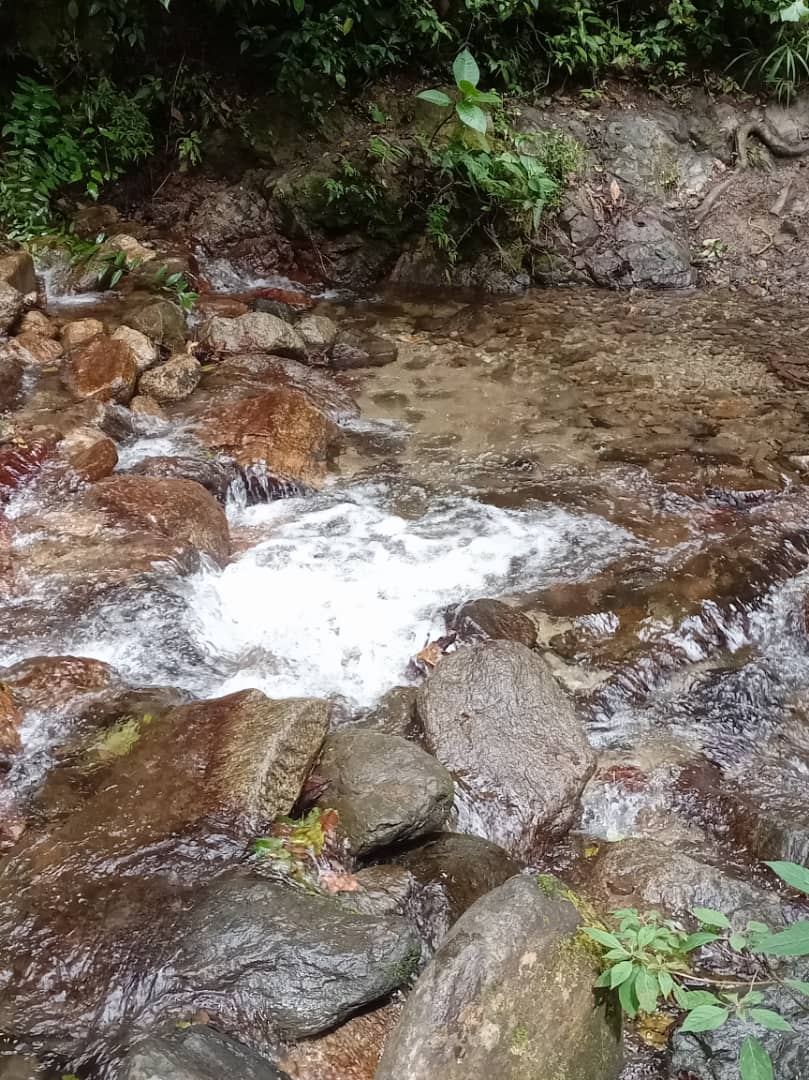 ---
Después de estar frescos, nos vestimos y fuimos bajando hacia la autopista para irnos a nuestra casa y terminar de disfrutar de la montaña
After freshening up, we got dressed and headed down to the motorway to go home and finish enjoying the mountain.
---

| Muchas gracias por leer mis post, espero tener mas aventuras para tener que compartir mas con ustedes, hasta la proxima. | Thank you very much for reading my posts, I hope to have more adventures to share with you, see you next time. |
| --- | --- |
| 💯Redes sociales💯 | 💯Social Network💯 |
| --- | --- |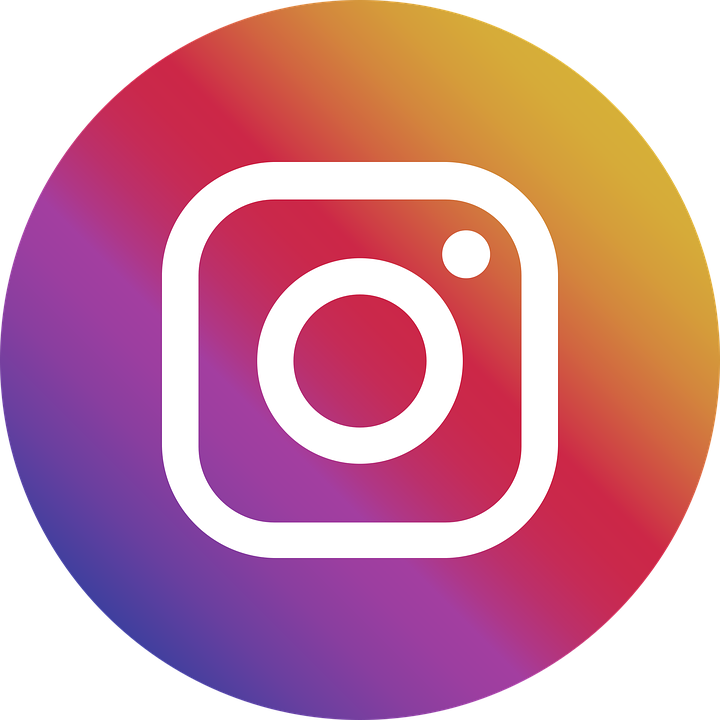 ---
---