Bohemian Rhapsody: The exciting story of Freddie Mercury and Queen
November 24, 2021 marks the anniversary of Freddie Mercury's death, a day that represented a mourning that went well beyond the world of music, a lack that left a void even for future generations.
Personally I listened to Queen's songs after the death of their leader, in 1991 I was just 8 years old and I started listening to their LPs only a few years later. So I decided to watch the film that tells the story of how Freddie, a simple baggage unloader at his hometown airport, meets Roger and Brian and, together with bassist John Deacon, they found the most listened and loved band of all times.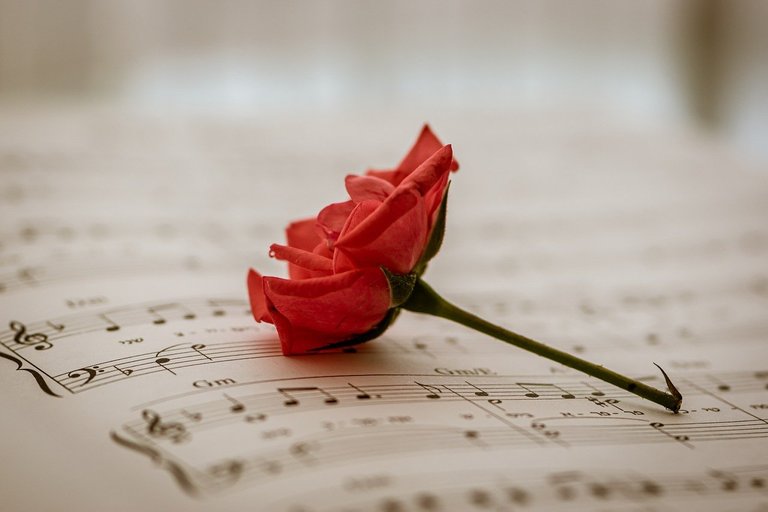 Source
---
Extraordinary Rami Malek plays the lead singer of Queen, an outstanding performance that also earned him the Oscar for Best Leading Actor. A physiological similarity accentuated by the make-up and a deep study of the singer's mimicry and gestures, a refined movement and a truly impressive stage presence, very reminiscent of Freddie.
The film then tells the genesis of the band, the first recording in the studio, the first concerts in the pubs and the first fans who sang and cheered under the stage. A focus in particular on Freddie's private life, on his eccentric personality who immediately distinguished himself and is certainly a characterizing element of Queen.
It's really exciting to relive his story, his talent, his enthusiasm. Despite the success, Freddie at some point finds himself alone, overwhelmed and consumed by excesses. During this period Freddie Mercury fell ill with AIDS, a still little known disease that slowly consumed him until his death on November 24, 1991.
All the sung parts of the film are taken from Freddie Mercury's original audio, both during recordings and during live shows. The story was edited directly by the real members of Queen and is a fairly faithful reproduction to the life of the singer.
A film that ends in a moving way, although the final part of his life is left out, that of the illness, a decision that I consider correct because it is too private a part to be told, compared to the image of Freddie.
A film that I really recommend to anyone, even to those who do not know Queen because it is really a moving story and if on the one hand it should teach anyone to never give up and always believe in their dreams and, in case of success, on the other. part you have to be careful not to make mistakes that could cost you your life.
ITA
Il 24 Novembre 2021 ricorre l'anniversario della morte di Freddie Mercury, un giorno che rappresentò un lutto che andava bene oltre il mondo della musica, una mancanza che ha lasciato il vuoto anche alle generazioni future.
Personalmente ho ascoltato i brani dei Queen successivamente alla morte del loro leader, nel 1991 avevo appena 8 anni ed ho iniziato ad ascoltare i loro LP solo qualche anno più tardi. Ho così deciso di guardare il film che racconta la storia di come Freddie, un semplice addetto allo scarico bagagli nell'aeroporto della sua città, conosce Roger e Brian e, assieme al bassista John Deacon, fondano la band tra le più ascoltate e amate di tutti i tempi.
Uno straordinario Rami Malek interpreta il cantante dei Queen, una prestazione eccezionale che gli vale anche l'Oscar come miglior attore protagonista. Una somiglianza fisiologica accentuata dal trucco e da un profondo studio della mimica e delle gestualità del cantante, una movenza ricercata ed una presenza scenica davvero impressionante, molto ricorda proprio Freddie.
Il film narra quindi la genesi della band, la prima registrazione in studio, i primi concerti nei pub ed i primi fans che cantavano e applaudivano sotto il palco. Un focus in particolare sulla vita privata di Freddie, sulla sua eccentrica personalità che si è da subito contraddistinta ed è sicuramente un elemento caratterizzante dei Queen.
È davvero emozionante rivivere la sua storia, il suo talento, il suo entusiasmo. Nonostante il successo, Freddie ad un certo punto si ritrova ad essere da solo, travolto e consumato dagli eccessi. In questo periodo Freddie Mercury si ammala di AIDS, una malattia ancora poco conosciuta e che lo consuma lentamente fino alla sua morte avvenuta il 24 Novembre 1991.
Tutte le parti cantate del film sono prese dall'audio originale di Freddie Mercury, sia durante le registrazioni che durante i live. La storia è stata curata direttamente dai veri membri dei Queen ed è una riproduzione abbastanza fedele alla vita del cantante.
Un film che termina in modo commovente, sebbene viene tralasciata proprio la parte finale della sua vita, quella della malattia, una decisione che reputo corretta perchè è una parte troppa privata per essere raccontata, in rispetto all'immagine di Freddie.
Un film che consiglio davvero a chiunque, anche a chi non conosce i Queen perchè davvero è una storia commovente e se da una parte dovrebbe insegnare a chiunque a non arrendersi mai e a credere sempre nei propri sogni e, in caso di successo, dall'altra parte bisogna stare attenti a non commettere errori che potrebbero costarti la vita.
---
---