New exciting announcements for Hive: opensource frontends, NFT and... airdrops!
If you still don't believe in Santa Claus, well it's time to change your mind as he is present on Hive: @theycallmedan! He announced that there will be new opensource frontends with their own sustainable tokenomics, NFTS and much more!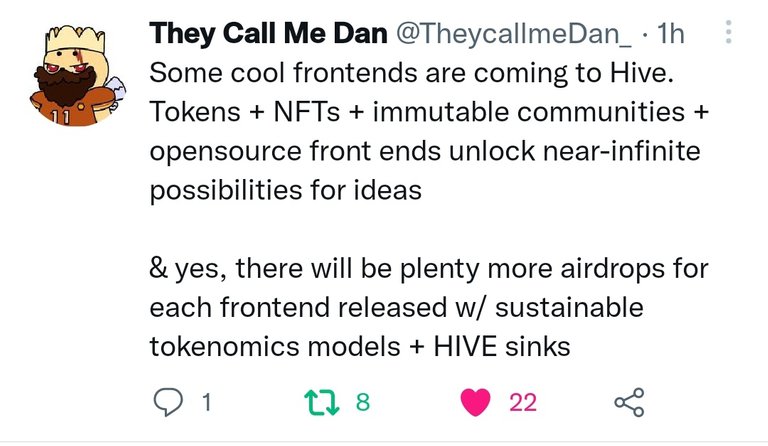 ---
I forgot: many airdrops are coming!
Here too we don't know any further details but they will be announced later in an accurate way by @theycallmedan himself in the next posts, so as always I remind you to follow his Hive account but also on Twitter so as not to miss these small but great previews!
Hive is currently under the attention of the crypto world, the price performance has attracted investors but it will be the development of the projects conceived in our ecosystem that will incentivize them to invest. Ads like @theycallmedan's are a great incentive to find out what the community has to offer out there.
Thanks to all those who commit themselves daily to develop new projects and / or carry on existing ones. Communities like Hive don't exist in the crypto or financial world out there.
I love Hive
Posted using LeoFinance Mobile
---
---