It's Christmas in the city park: Christmas decorations and installations
The Christmas air is more and more alive and you can also notice it from the Christmas decorations that now all over the city are starting to pop up like rabbits. One of my favorite places, and of children in general, is the park, a large area sheltered from the traffic of the city, where anyone can take a walk, rather than physical activity outdoors.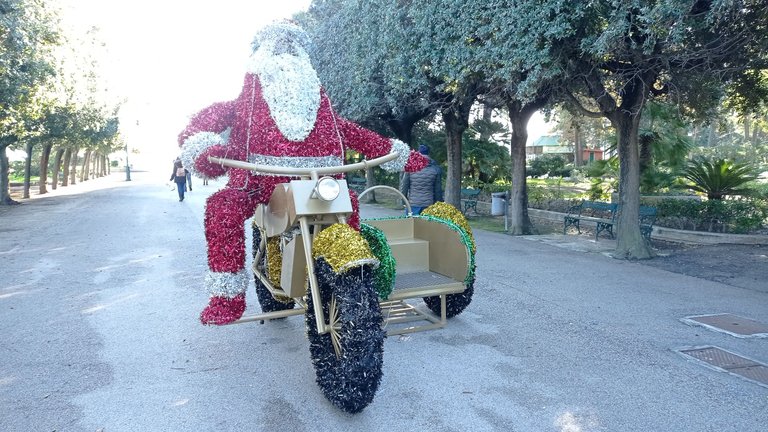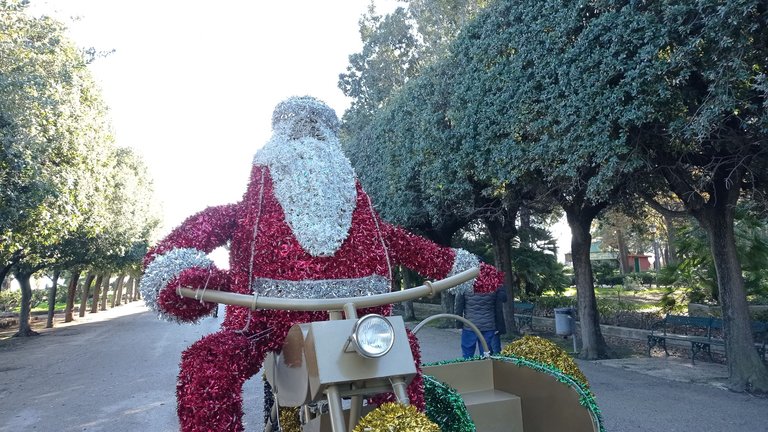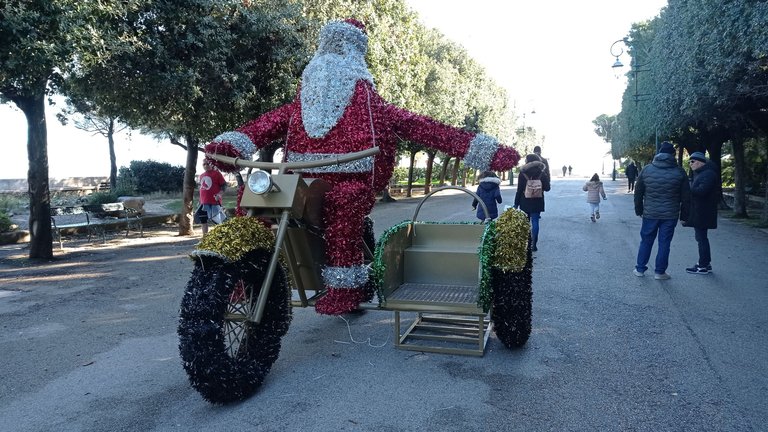 ---
These days the Christmas atmosphere is also enveloping the city park and many installations are under construction, heralding a very fun Christmas for everyone. The park consists of two large tree-lined avenues, one of which in particular, closer to the sea, is wider and is better prepared for this kind of installations, also avoiding possible gatherings, although we are in an extremely airy environment.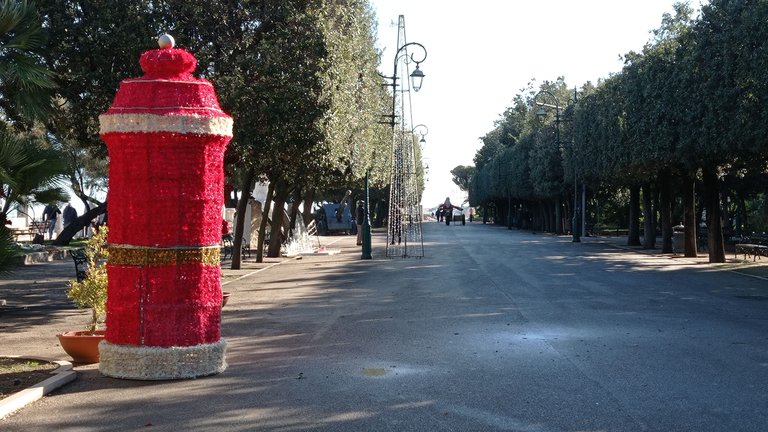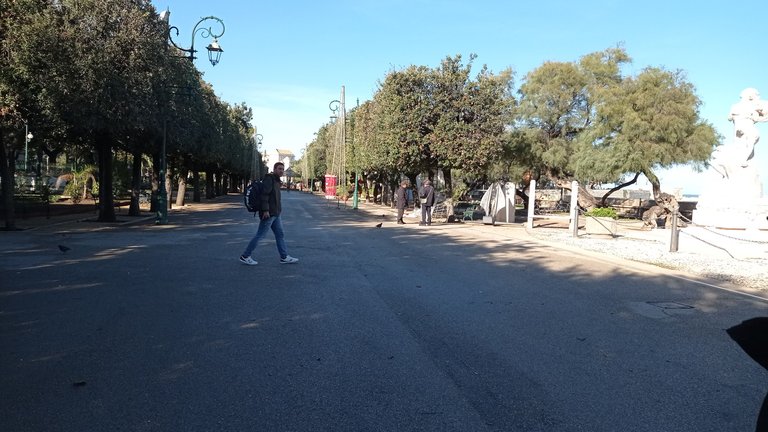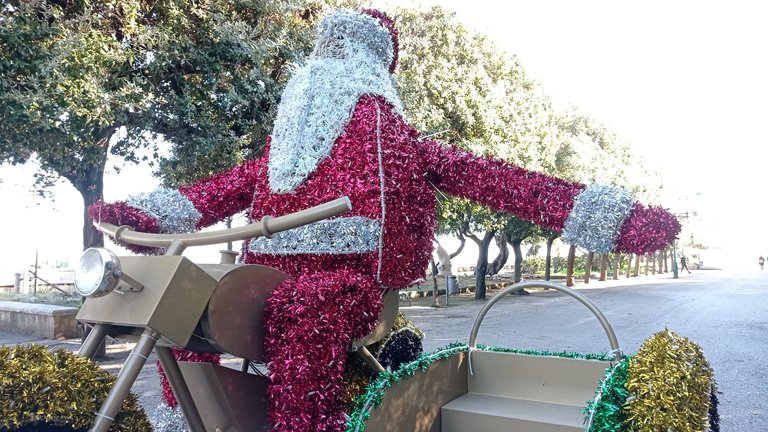 ---
A modern version of Santa Claus, driving an engine, made with recyclable material, welcomes and sends all children and not just to get on board to take fun pictures. It is nice to see the happiness of children in front of any Santa Claus, especially if it is particularly large and on average the installation is a couple of meters high. For example, my son is a little intimidated by the size of the statue and did not want to get on the sled for a family photo!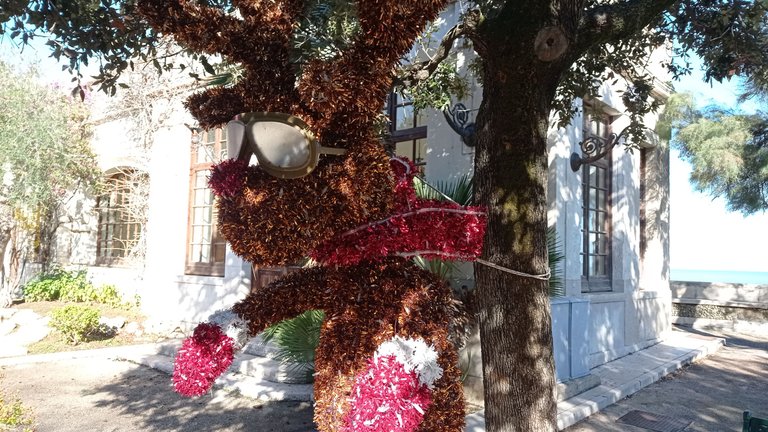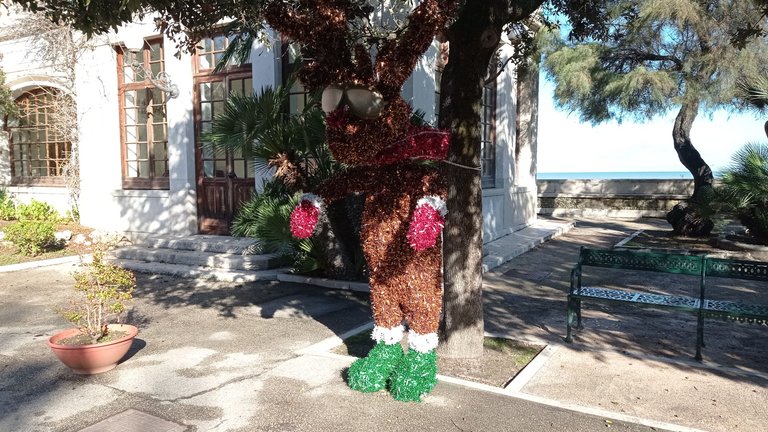 ---
Luminous towers are being installed along the entire avenue, the impression is that in the evening there will be really a great Christmas lighting but the installation work of the lights are still in progress. A large mailbox has been installed near the chalet, there will probably be a collection of Christmas letters from the children in the direction of Santa's house! The red color of the tower easily attracts the attention of all the enthusiastic visitors who flock to take some pictures.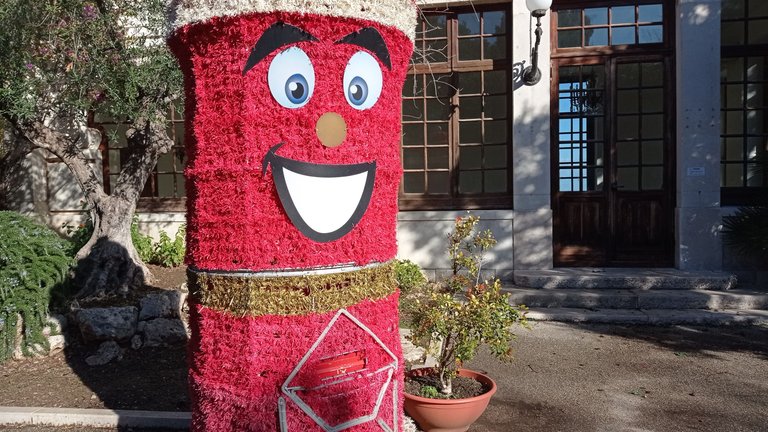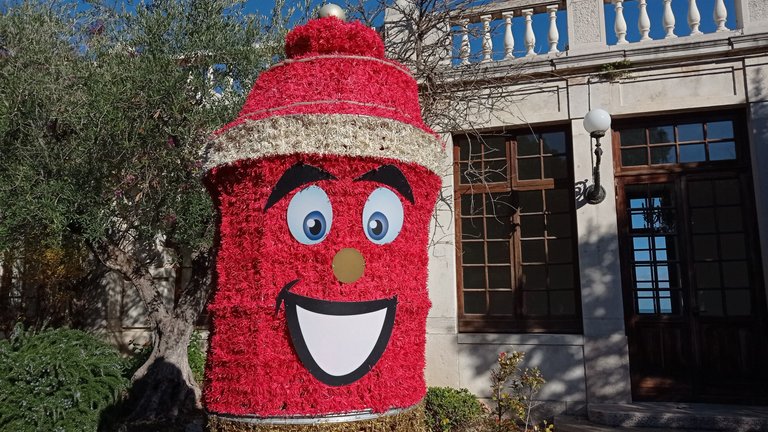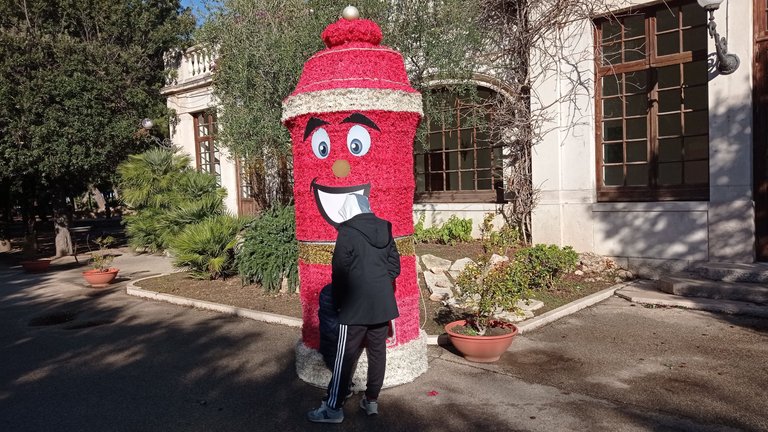 ---
Finally, a carousel of reindeer and luminous sledges, made with a simple frame and covered along the perimeter by thousands of colored lights, covered by a dome similar to the chapel of a mushroom. I am sure that this attraction will be the most popular due to the amount of light and the atmosphere it will create when it is operational in the next few days.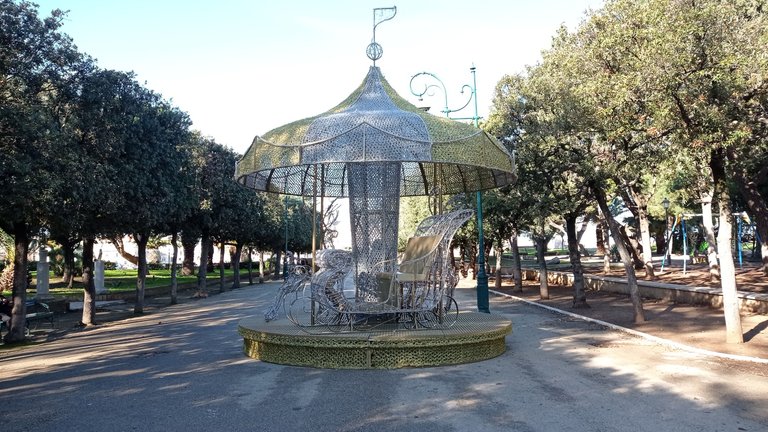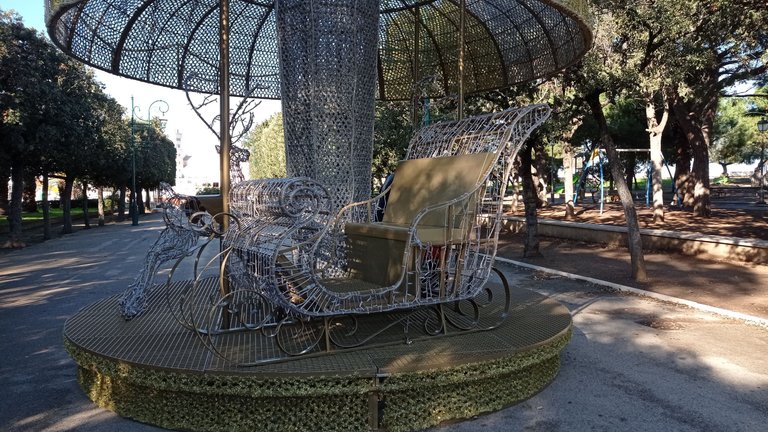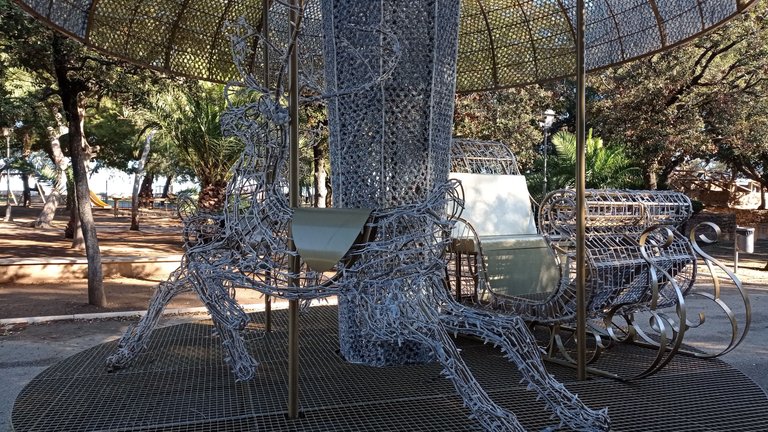 ---
There is a really beautiful atmosphere of happiness, there is no doubt that the magic of Christmas somehow upsets our emotions in a positive sense, among other things it is difficult to be neutral, especially because we too were children and we know how wonderful it was our childhood especially in this period.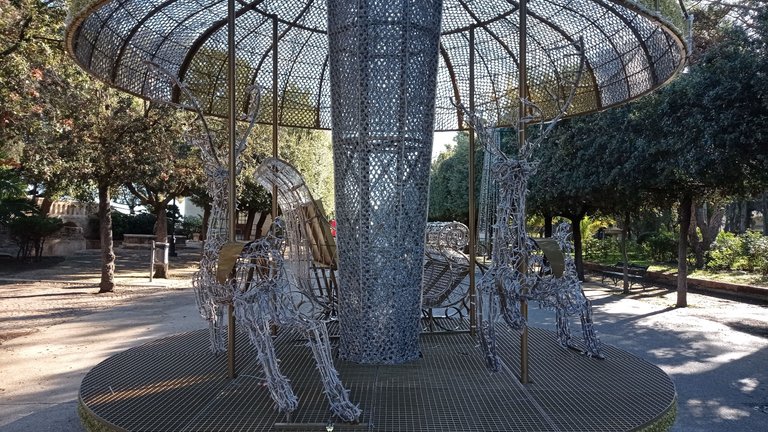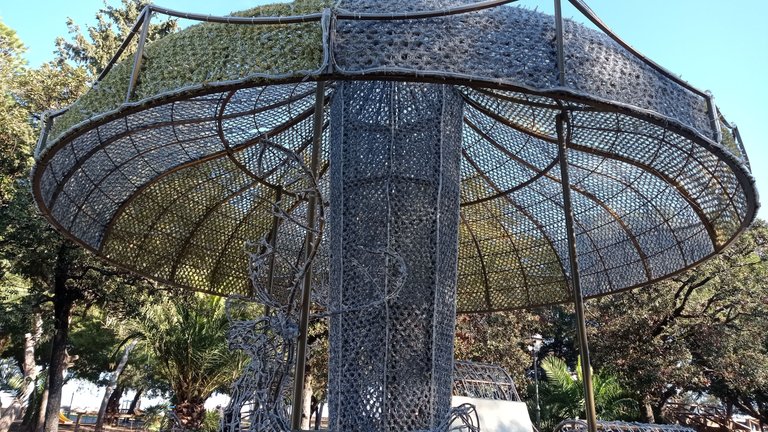 ---
I love walking with my family and watching my son run excitedly towards the lights and installations, his Christmas has already begun!
---
---