The giant and bright Christmas tree in my city
Christmas preparations are now underway everywhere: houses, shops and squares are lighting up with a thousand colors and Christmas decorations such as trees and plants are popping up from all over the city. This is the climate that I adore and since I was a child I have been waiting for these days to stand still and observe the illuminated city.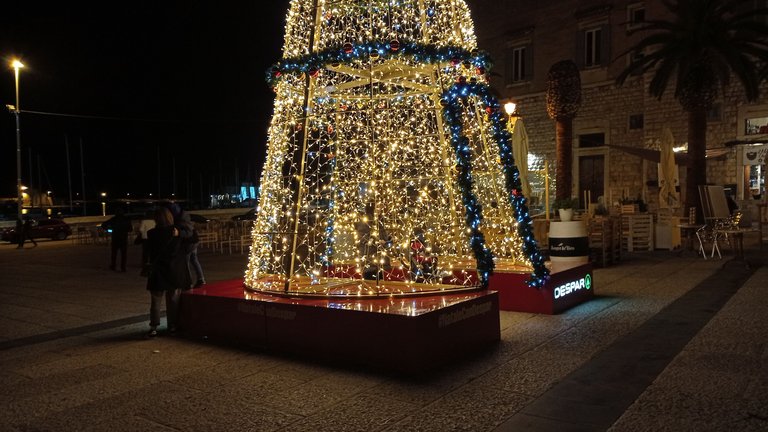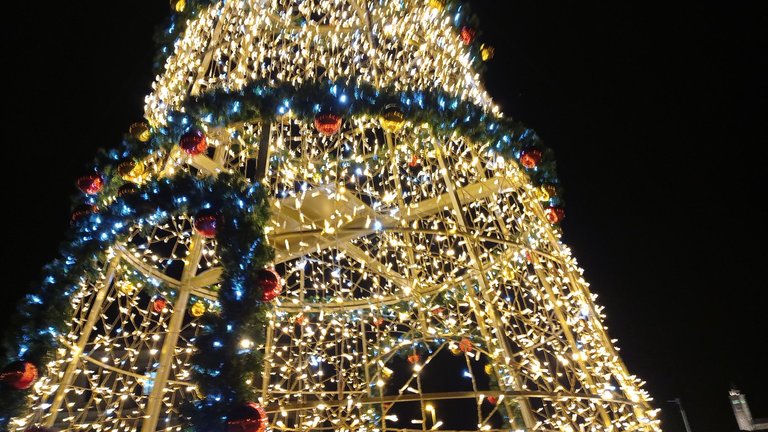 ---
Every year, in Piazza Quercia, a huge expanse of stone a few steps from the sea, a Christmas tree made of lights rises. An iron structure, the frame, is subsequently covered in miles of colored lights and inevitably attracts all passers-by. Impossible not to take some photos or sit at the foot of the structure, admiring this shiny tree.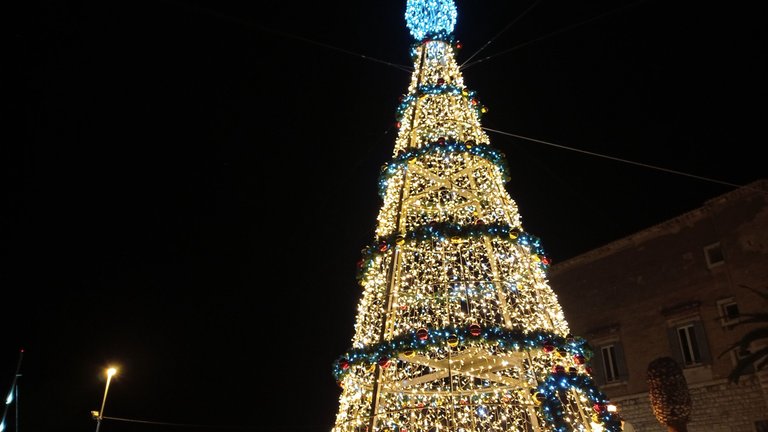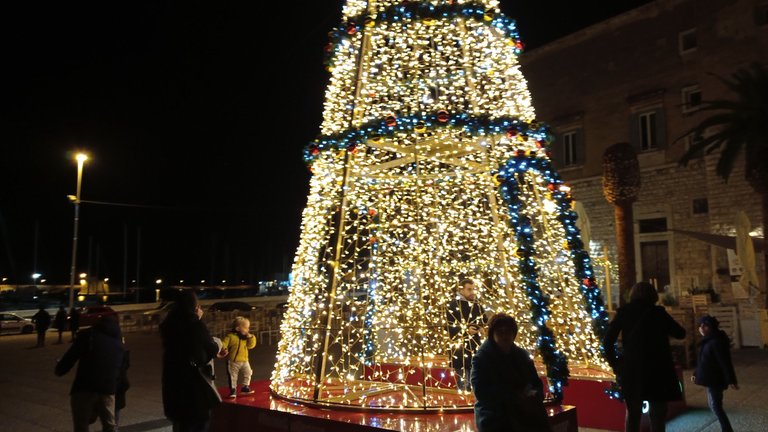 ---
Children are especially attracted to and the lights have an energy recharging effect on them, they start running and screaming wildly. The tree has a small tunnel, always illuminated, and from below it is possible to admire the interior. Somehow it reminds me of my vacation in Paris, under the Eiffel tower, I remained motionless to observe this little masterpiece above.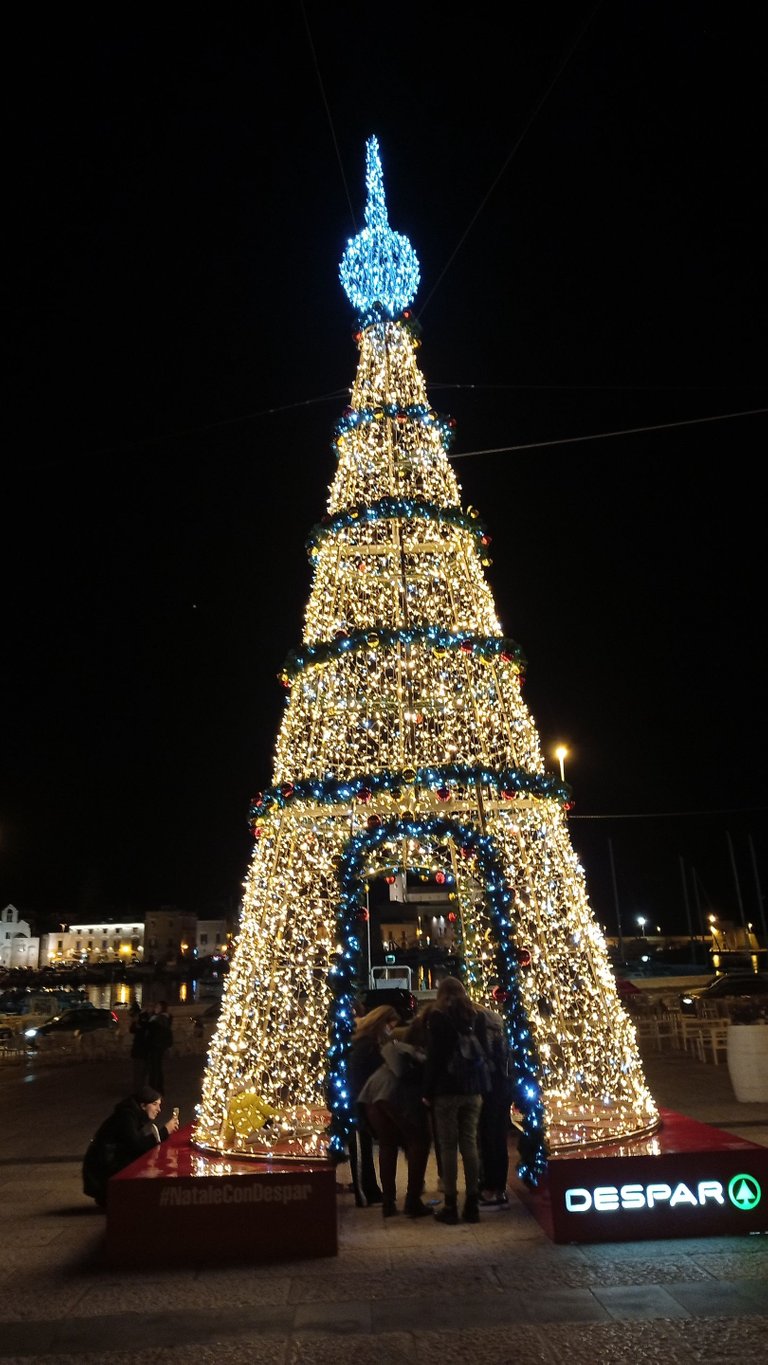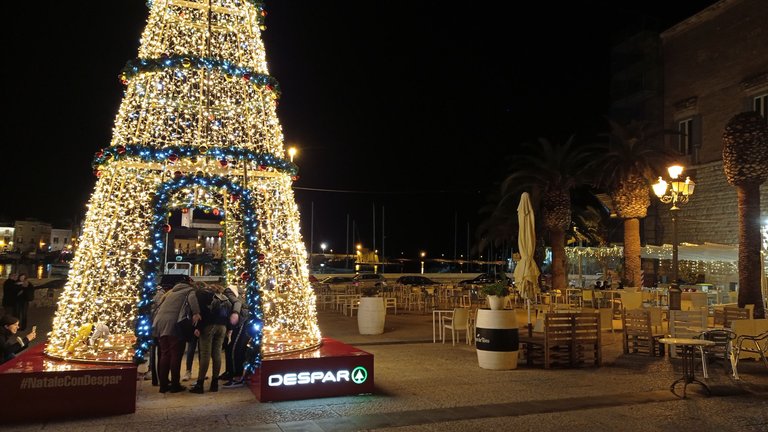 ---
All around the tree there are many clubs and bars, so it is possible to drink a coffee, eat a pizza or enjoy an aperitif, illuminated by the large Christmas tree. It is a perfect Christmas scenario, indeed it would be if there were snow but here it is quite rare. I remember that the last heavy snow fell about 4-5 years ago but after 1 or 2 days it melts and always remains a good memory.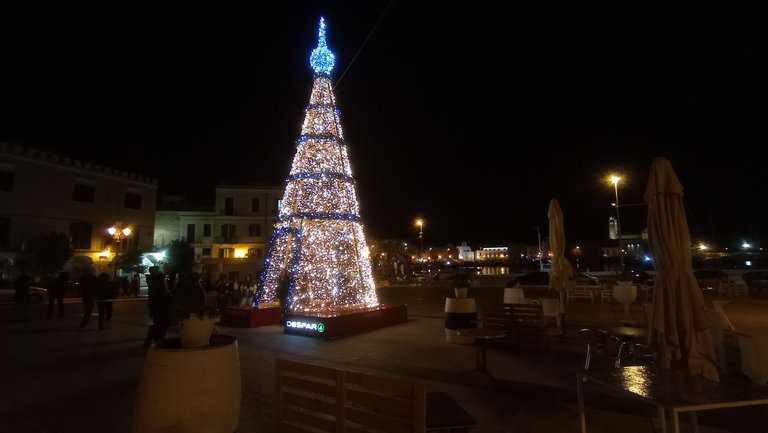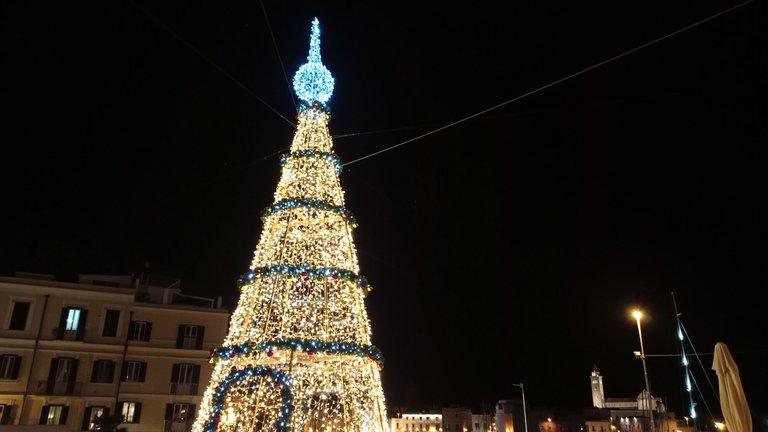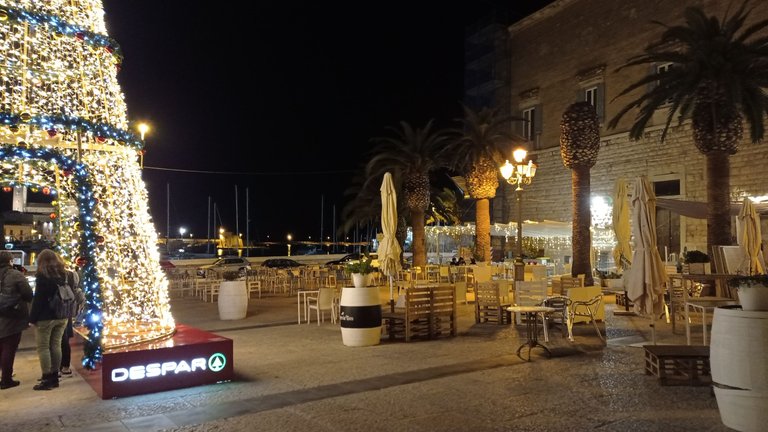 ---
Every year I propose to enjoy a nice holiday in some mountain village, where there are those beautiful Christmas markets, the scent of hot food and mulled wine, a hot drink based on wine. Christmas in cities near the sea is magical but in the mountains in the deep snow it is even more so.
The city during the Christmas period is dressed in colors and cheerfulness, Christmas music is played by the shops or by the music boxes which in some streets are repeated throughout the day and throughout the Christmas period.
My son keeps running around the tree, his joy is so engaging that it's hard not to laugh and run with him. Since he was born, Christmas has a different meaning. I don't want any more Christmas gifts, the most beautiful gift was given to me by my life and I hope that this Christmas can bring many beautiful gifts, and not just materials. At Christmas we are all better off, I would like it to be Christmas every day of the year because our world needs all the goodness possible.
---
---