PlayToEarn: Guild Of Guardians, new game coming In 2022
The #PlayToEarn was officially launched by @splinterlands a few years ago, and today it is becoming a large-scale phenomenon, a sign that companies have understood that a new era of videogames has begun, in which users are not just people who they spend money to spend their free time (old conception) but today they owe a real affiliate with the possibility of obtaining rewards while continuing to play his main role: the gamer!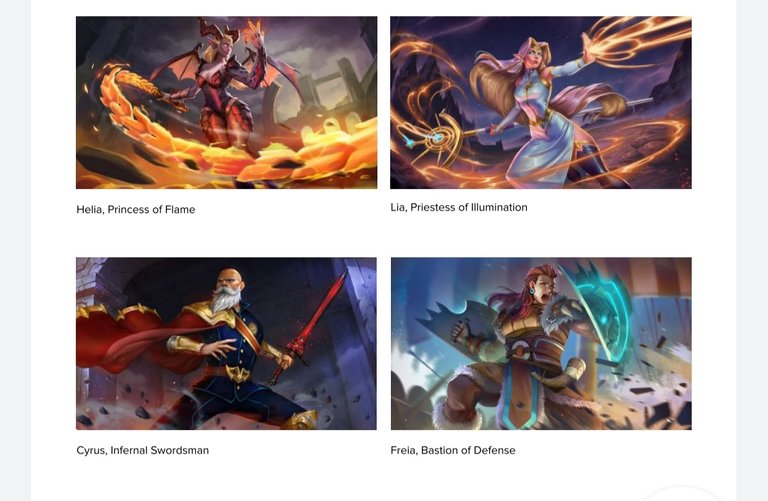 ---
These days the name of a new playtoearn game called Guild of Guardians is becoming popular, "a multiplayer, fantasy, action RPG where players build their dream teams of Guardians and compete in a guild to earn Epic rewards". A few days ago, the sale of the GEMS tokens took place, the official currency of the game that will be used to buy armaments, spells, enhance characters and much more. The game will be available on AppleStore and PlayStore, the smartphone is the tool that allows greater participation of gamers, fewer and fewer users invest in powerful PCs.
In a few hours, 5.3 million dollars were raised for the sale of 6% of the total supply of GEMS, set at 1 billion GEMS (60 million coins were sold in this phase). The soft launch of the play-to-earn game is planned for Q1 2022, with 400,000 users already pre-registered. An incredible success that demonstrates the public's attention to the new dimension in which the games are developing. More than 10,700 new GEMS holders from over 100 countries have purchased tokens for up to $ 500. However, users in Australia, the United States, Canada, and China were unable to purchase tokens due to growing regulatory concerns.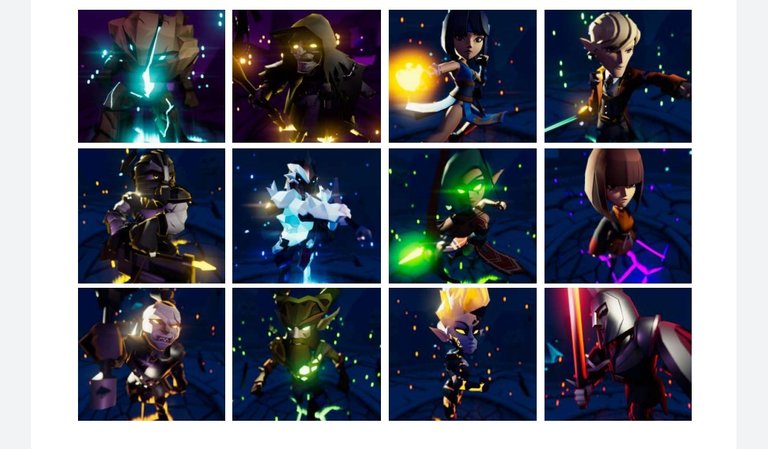 ---
GEMS is an ERC-20 token developed on the Ethereum blockchain, and this could represent an element of difficulty for users in managing their resources. We know well what problems afflict the blockchain and certainly this choice in my opinion could be harmful for the company that deals with the creation of the game. To date, the best blockchain ever remains Hive, with no taxation applied to transactions and full freedom for the user to manage their resources.
The Guild of Guardians game definitely deserves attention, it is a potential game that could explode in the next year and I will try to follow it more closely. PlayToEarn, NFT, Rewards ... These words are the future of the world of videogames!
ITA
Il #PlayToEarn è stato ufficialmente lanciato da @splinterlands qualche anno fa, ed oggi sta diventando un fenomeno su larga scala, segno che le aziende hanno compreso che è iniziata una nuova era di concepire il videogames, in cui gli utenti non sono solo persone che spendono denaro per trascorrere il tempo libero (vecchia concezione) ma oggi doventa un vero e proprio affiliato con possibilità di ottenere ricompense continuando a svolgere il suo ruolo principale: il gamer!
In questi giorni sta spopolando il nome di un nuovo gioco playtoearn chiamato Guild of Guardians, "a multiplayer, fantasy, action RPG where players build their dream teams of Guardians and compete in a guild to earn Epic rewards". Da pochi giorni è avvenuta la vendita dei token GEMS, la moneta ufficiale del gioco che sarà utilizzata per acquistare armamenti, magie, potenziare personaggi e molto altro. Il gioco sarà disponibile su AppleStore e PlayStore, lo smartphone è lo strumento che permette una maggiore partecipazione dei videogiocatori, sempre meno utenti investono in PC potenti.
In poche ore sono stati raccolti ben 5,3 milioni di dollari per la vendita del 6% della supply totale di GEMS, impostata a 1 miliardo di GEMS (60 milioni di monete sono state vendute in questa fase). Il soft launch del gioco play-to-earn è pianificato per il Q1 2022, con 400.000 utenti già pre-registrati. Un successo incredibile che dimostra l'attenzio da parte del pubblico alla nuova dimensione in cui i giochi si stanno sviluppando. Più di 10.700 nuovi possessori di GEMS da oltre 100 paesi hanno acquistato token per un massimo di 500$. Tuttavia, gli utenti in Australia, Stati Uniti, Canada e Cina non hanno potuto acquistare token per via di crescenti preoccupazioni normative.
GEMS è un token ERC-20 sviluppato quindi sulla blockchain Ethereum, e ciò potrebbe rappresentare un elemento di difficoltà per gli utenti nella gestione delle proprie risorse. Sappiamo bene quali problemi affliggano la blockchain e di certo questa scelta a mio avviso potrebbe essere dannosa per l'azienda che si occupa della realizzazione del gioco. Ad oggi la migliore blockchain in assoluto resta Hive, con nessuna tassazione applicata alle transazioni e piena libertà di gestione delle proprie risorse da parte dell'utente .
Il gioco Guild of Guardians merita sicuramente attenzione, è un potenziale game che potrebbe esplodere nel prossimo anno e cercherò di seguirlo da più vicino. PlayToEarn, NFT, Rewards... Queste parole sono il futuro dei mondo dei videogames!
Posted using LeoFinance Mobile
---
---