Who wants to live forever
I have listened to Queen since I was little, my father is a big fan of the band and he owned some vinyls including the Greatest Hits that I listened to almost daily, I have always loved the song Who Wants To Live Forever and already the intro makes me creep up as much as it excites me. Yet at the time I did not know the meaning of the text and only later did I know how beautiful the words that compose it are.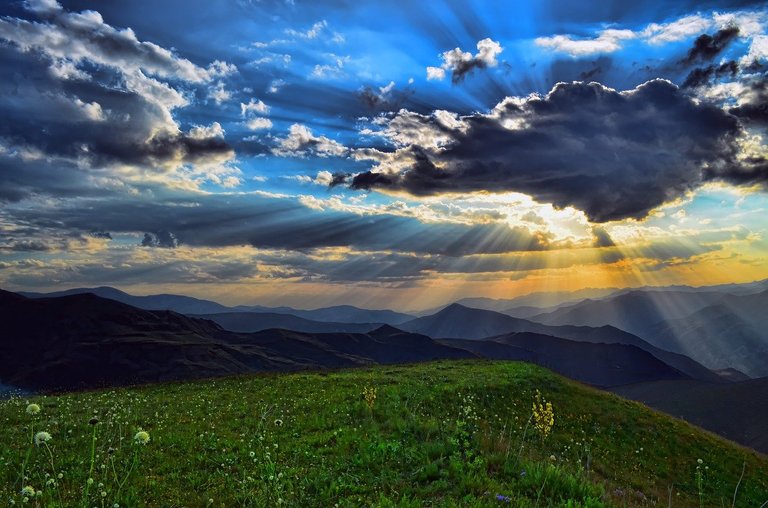 Font
---
The song is part of the soundtrack of the film Highlander with Christopher Lambert in which actor Connor MacLeod, an immortal who endures the "eternal" suffering of seeing people grow old and then die, while he always remains alive. Today I listened to it again in the car and many good memories woke up, moments when my older brother and I were sitting on the sofa next to the stereo which was probably taller than me, and we stood there listening to the songs, as if we were connoisseurs. of wine at a wine fair.
However, the song runs in my mind and repeats itself in a loop and then I wonder if immortality really existed, would it be a privilege or a curse? Would I like to be immortal? It's a question I've often asked myself and the answer has changed over time. As a little boy I would have always liked to have this power, defy time and live forever, who wouldn't want it at the age of 10?
Then maturity, the knowledge of death and the slow passage of time have clearly changed my response and today immortality would be a great burden for me, creating relationships with people and seeing them die would be too great a pain to resist over time. It would also be impossible to live forever without affection, without the desire to have a family, friends or any kind of relationship. It would be a little inhuman and for my sensitivity it would be really impossible to remain helpless in the face of all this.
Moreover, life is already challenging enough and I don't think I can live it forever, I am quite certain that if I were lucky enough to get to an advanced age, my tiredness of this world will be at the limit of the bearable and think of continuing it for centuries would be more atrocious than Dante's punishment for deadly sins. No thanks, I hope to live a happy and fulfilling life and I hope my end will be quick and painless, but if that doesn't happen, it doesn't matter, the thought of immortality would be even more painful.
Who would want to live forever? It is a very good question and I am convinced that few people in the world would really want to be immortal and probably would not deserve it, they would be the worst selfish in history of all time.
Thanks for reading my post
ITA
Ascolto i Queen sin da quando ero piccolo, mio padre è un grande fan della band e possedeva alcuni vinili tra cui i Greatest Hits che ascoltavo con frequenza quasi giornaliera, ho sempre adorato la canzone Who Wants To Live Forever e già l'intro mi fa venire i brividi per quanto mi emoziona. Eppure all'epoca non conoscevo il significato del testo e solo dopo ho conosciuto quanto belle siano le parole che la compongono.
La canzone fa parte delle colonna sonora del film Highlander con Christopher Lambert in cui l'attore Connor MacLeod, un immortale che sopporta la sofferenza "eterna" di vedere le persone invecchiare e poi morire, mentre lui resta sempre in vita. Oggi l'ho ascoltata nuovamente in macchina e molti bei ricordi si sono svegliati, momenti in cui io e mio fratello maggiore eravamo seduti sul divano accanto allo stereo che era probabilmente più alto di me, e restavamo lì ad ascoltare i brani, come fossimo intenditori di vino ad una fiera vinicola.
Il brano però corre nella mia mente e si ripete in loop e allora mi chiedo se l'immortalità esistesse davvero, sarebbe un privilegio o una maledizione? Io vorrei essere immortale? E' una domanda che mi sono posto spesso e la risposta è cambiata nel tempo. Da piccolino mi sarebbe sempre piaciuto possedere questo potere, sfidare il tempo e vivere per sempre, chi non lo vorrebbe all'età di 10 anni?
Poi la maturità, la conoscenza della morte e il lento scorrere del tempo ha nettamente modificato la mia risposta ed oggi l'immortalità per me sarebbe un grande peso, creare rapporti con le persone e vederli morire sarebbe un dolore troppo grande da resistere nel tempo. Sarebbe anche impossibile vivere in eterno senza affetti, senza il desiderio di avere una famiglia, amici o qualsiasi tipo di rapporto. Sarebbe un pò inumano e per la mia sensibilità sarebbe davvero impossibile restare inerme davanti a tutto ciò.
La vita inoltre è già abbastanza impegnativa e non non credo di poterla vivere in eterno, sono abbastanza certo che se dovessi avere la fortuna di arrivare ad un'età avanzata, la mia stanchezza di questo mondo sarà al limite del sopportabile e pensare di protrarla per secoli sarebbe più atroce della punizione dantesca dei peccati capitali. No grazie, spero di vivere una vita felice e piena di soddisfazioni e spero che la mia fine sarà veloce e indolore, ma se cos' non dovesse essere, non importa, il pensiero dell'immortalità sarebbe ancora più doloroso.
Chi vorrebbe vivere per sempre? E' un'ottima domanda e sono convinto che in pochi al mondo vorrebbero davvero essere immortali e probabilmente non lo meriterebbero, sarebbero i peggiori egoisti della storia di tutti i tempi.
Grazie per aver letto il mio post
---
---