What If The Universe Is Fundamentally Mathematical ?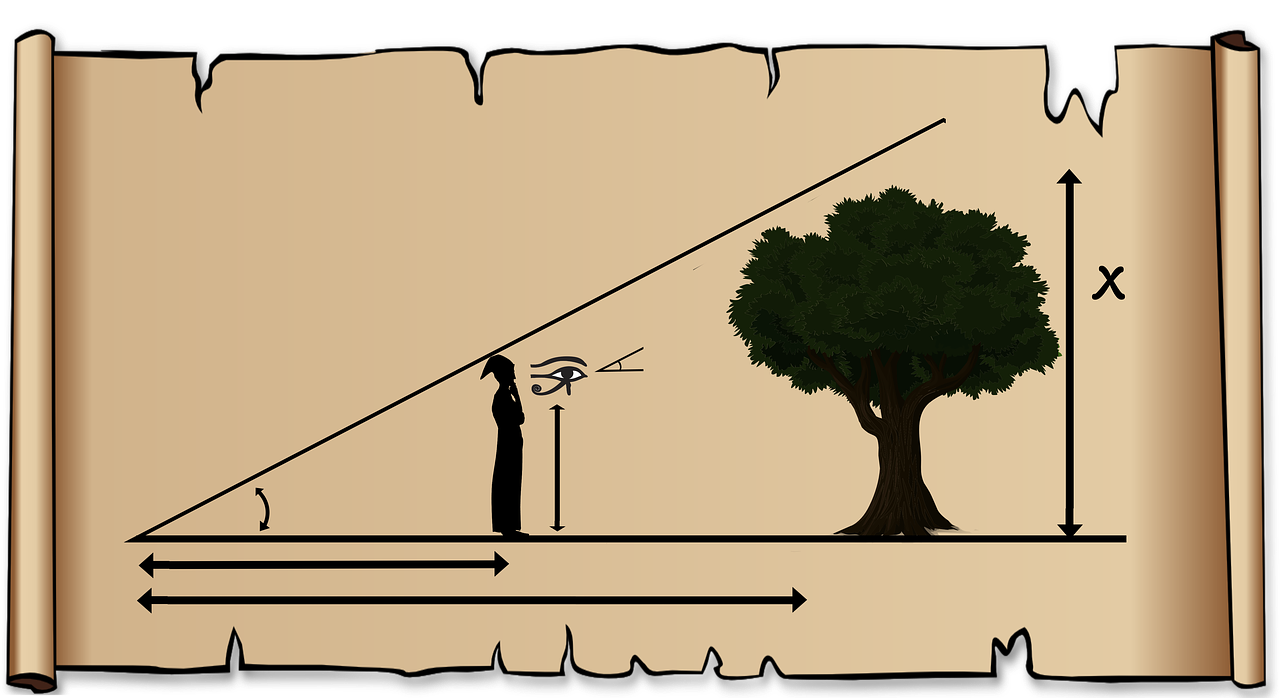 Source
It is often believed that we invented mathematics as tool for understanding how the universe operates, but what if the universe itself is intrinsically mathematical ?
In almost every sectors of our lives today, we seem not to do without mathematics when better results are expected or better decisions are to be made, even if one is not formally educated, he/she would be forced to at least have idea of the simplest mathematical techniques like the basic arithmetic operations (addition, subtraction, e.t.c), unless he/she wishes to be cheated/deceived, especially in the commercial world - it seems as though mathematics doesn't lie.
In the sciences, physics - a discipline developed to understand the universe from a fundamental perspective, has today become so mathematically dependent that at some point it is difficult to separate mathematics from reality, it is as though mathematics is itself reality. An example is the case of a "particle", it is believed that matter and energy (including force and radiation) can be reduced fundamentally to the so called "elementary particles" of which most are presented in the standard model of particle physics. Classically, particles are believed to be point-like entities - like a ball reduced to a point of almost zero/zero volume, but physicists, especially particle physicists knows otherwise.
According to one class of physicists, a particle is a "collapsed wave function". For those of us familiar with quantum mechanics and the generally accepted quantum mechanical interpretation - Copenhagen interpretation, this wave function is believed to be an abstract mathematical entity for calculating probabilities and yet it (despite being something conceived by our mind) appears as a particle when measurement/observation is made.
Another class of physicists believe that a particle is an "irreducible representation of a group - a symmetry group to be precise, this group concept is under a mathematical theory in abstract algebra that is commonly believed to be under pure mathematics - not applied mathematics, and it is called group theory.
Another class of physicists believe that a particle is an excitation of a field, an electron is an excitation of the electron field, protons are excitations of the proton field, photons are excitations of the electromagnetic field, e.t.c. This field concept is under a generalized theoretical framework called quantum field theory - the underlying theory for the standard model of particle physics. However, the field excitation definition of a particle is more abstract than real, there is no experiment that "directly" supports this definition.
There are many other abstract definitions in addition to the aforementioned ones that have been proposed by physicists and all stem from the mathematics of their underlying theories, the reason why some of these definitions of a particle are accepted to be correct is that their corresponding theories predicts/explains certain experimental findings.
Another concept that also shows that the universe might be intrinsically mathematical is the concept of "quantum spin", every elementary and subatomic particles possesses this property but it's exact physical nature is still a mystery. Classically it is believed to be analogous to a classical object - with a defined size and mostly spherical in shape, spinning on it's axis and it is because particles with quantum spin possesses angular momentum just like a rotating/spinning classical particle does, but calculations shows that this analogy might be misleading - particles with quantum spin might not be spinning/rotating on their axis. The quantum spin is rigorously established mathematically with complex mathematical concepts, it is for now more of a mathematical concept but yet it affects and can be affected by the physical world. For example, a charged particle with spin can be affected by a magnetic field and it's also partly responsible for the existence of the magnetic field from magnets, the spin is also responsible for the existence of bulk matter or why we can't pass through a solid object like the wall - see Pauli exclusion principle.
If the universe seems mathematical at fundamental level, then what stops it from being mathematical overall. ?
Another evidence that also seems to point to the fact that mathematics might not have been invented by us can be seen in the world of insects. For example, it seems as though bees are aware of the "honeycomb conjecture" - probably instinctively. This conjecture is a mathematical conjecture that has been known to mathematicians since around 36 BC and was proved formally in 1999 by Thomas Hales. According to this conjecture, a regular hexagonal grid is the best way to divide a surface into regions of equal area with the least total perimeter. The honeycombs made by bees to store honey are seen to be made up of hexagonal cells/grids of almost equal areas as seen in the honeycomb conjecture, this construction approach is believed to require lesser energy input/save energy.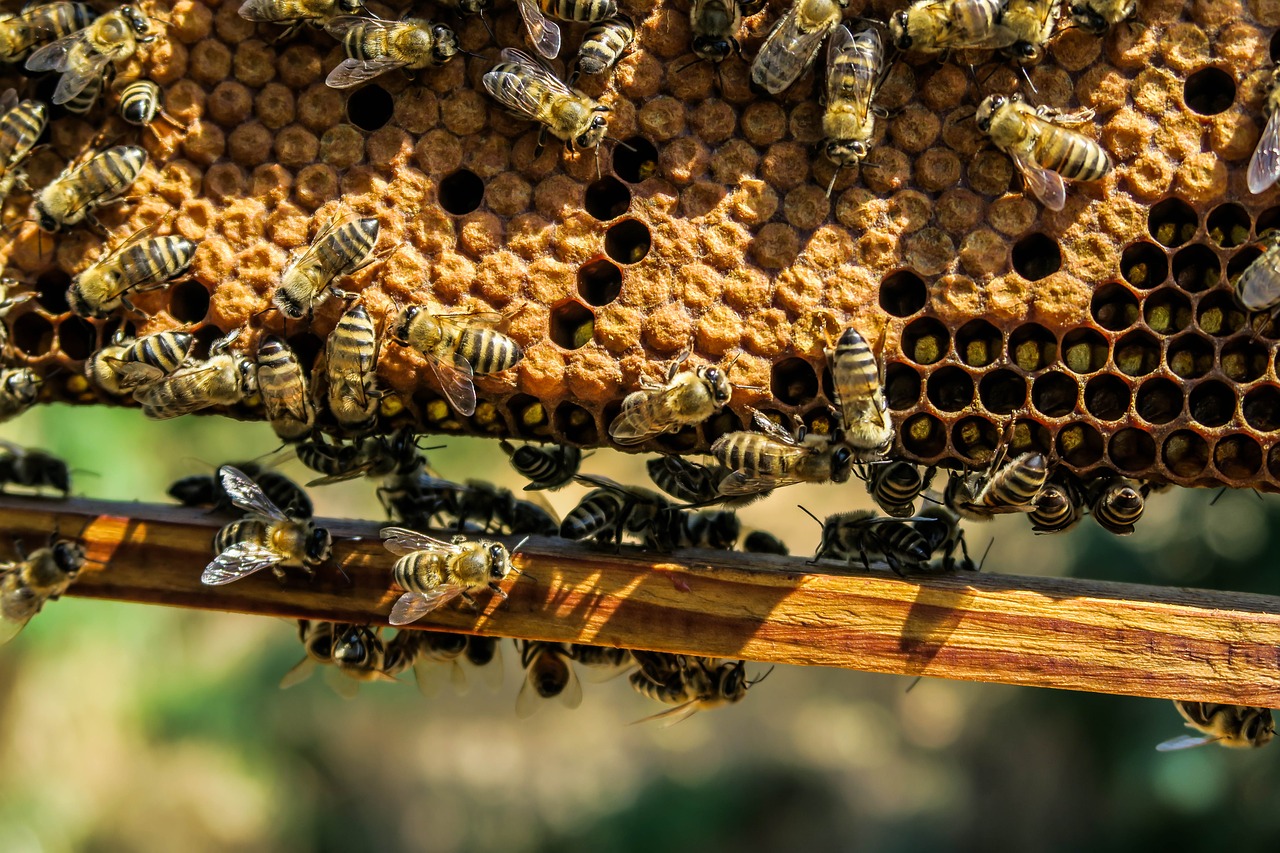 Source
There are many other examples like this that shows the universe might be fundamentally mathematical. When we take our time to closely observe the universe from galactic (including some of our daily activities) to atomic level, patterns can be observed and these patterns are describable mathematically, especially when their properties can be quantified.
The computers we use today to run simulations of real life events basically understands and utilizes mathematics for all it's purposes, and it could be argued to some extent that our universe might actually be a gigantic computer with programs far more complex than the kinds made by us.
Well, it seems that the beliefs of the early Pythagoreans (followers of the Greek philosopher Pythagoras) might have been underestimated, they were the first to suggest that the universe was fundamentally mathematical and they in fact, laid foundations for the mathematization of science.
However, no one knows for sure if the universe is fundamentally mathematical or not and as a matter of fact, this topic is still a philosophical one. The arguments presented in this article are based on personal opinions and should not be taken as established facts.
It's here we conclude this article, have a thoughtful day and see you next time.
For further reading
Pythagoras' Revenge: Humans Didn't Invent Mathematics, It's What the Physical World Is Made Of
Thank you all once again for stopping by to read my jargons and also thank you @juecoree, @discovery-it and the @Steemstem team for your valuable supports.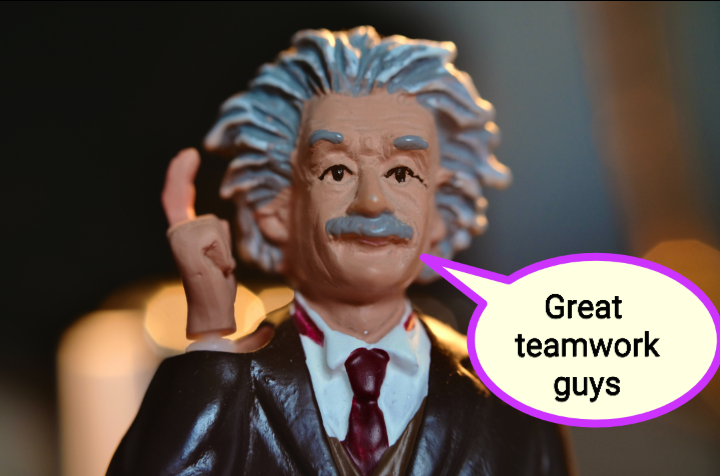 Source
Lastly, please don't forget to do the needful
Upvote
Comment
Reblog
If you enjoyed my jargons.

---
---