What Really Is A Vacuum ?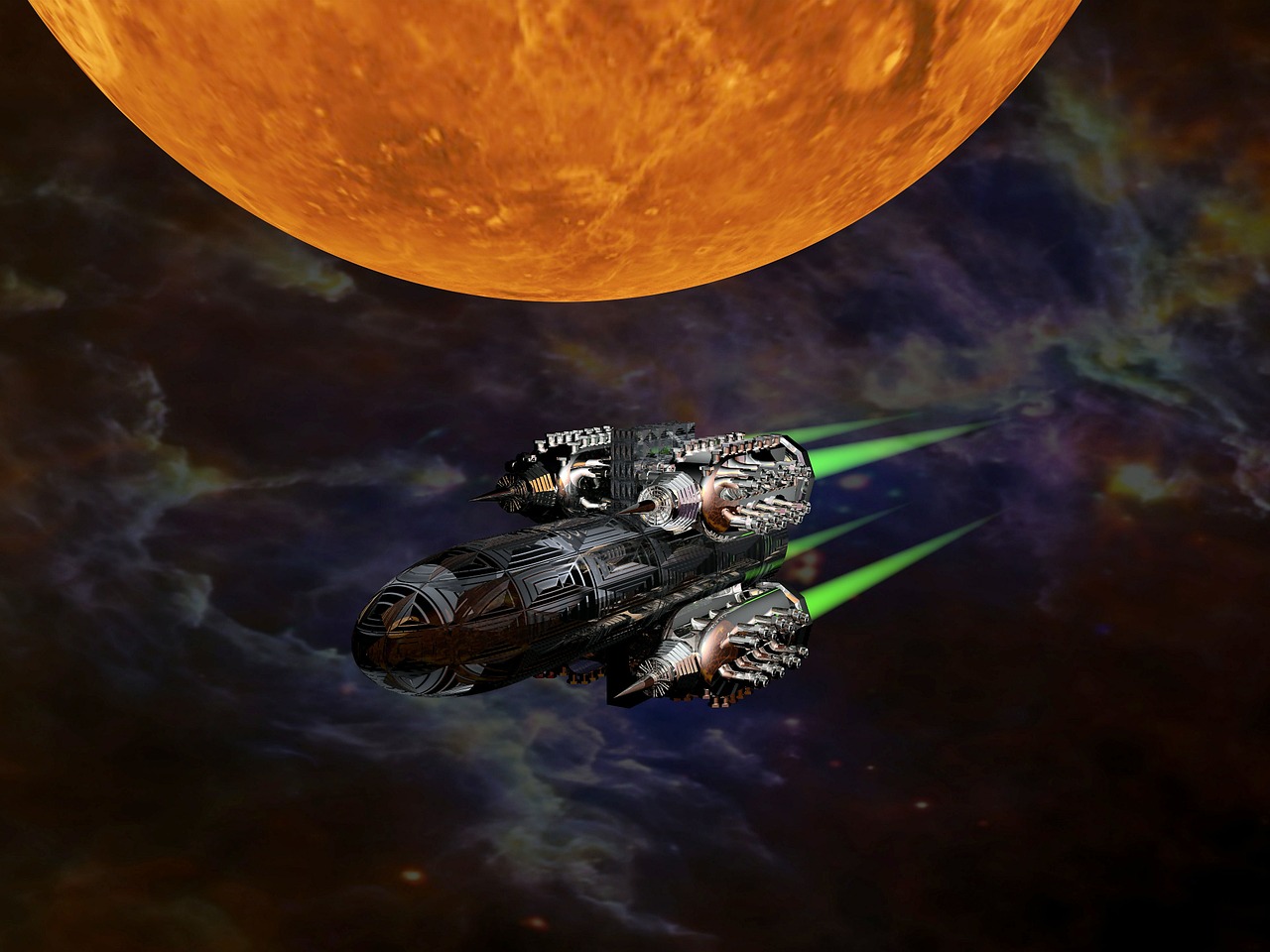 Source
A vacuum is commonly believed to be space completely devoid of matter, energy and radiation, that is, if we remove all the matter, energy and radiations from our observable universe, we simply have a vacuum. This however was a belief once held by physicists before the advent of Einstein's theories of relativity and quantum physics, around the 20th century.
Today, this definition is still generally accepted as true because in our everyday world - non-relativistic and non-quantum world, vacuum appears to behave this way. Practically, "absolute vacuum" is impossible to achieve, that is, it is practically impossible to completely remove all the matter and radiation from space, the kind of vacuum being produced in labs/factories or those found naturally are in fact, "partial vacuums". This kind of vacuum have varying degrees depending on the purpose and pressure (since the presence of matter, especially gases, can be characterized by the pressure it exerts). The kinds produced in labs/factories are the artificially made ones, naturally occurring vacuums can be found in outer space, like the interstellar space - space in between stars and intergalactic space - space in between galaxies. As a matter of fact, intergalactic space is the closest to a perfect vacuum - based on this general accepted view of vacuum.
The properties of this generally accepted view of a vacuum is of great importance in experimental science and some modern technologies. Advances in atomic and molecular physics - especially with the discovery of cathode rays and development of quantum physics, wouldn't have been possible if not for this kind of vacuum, particle accelerators and colliders require this kind of vacuum to probe particle and nuclear physics theories. Incandescent lamps needs this kind of vacuum to prevent oxidation of the tungsten filament. Certain electronic components such as transistors and IC's (integrated circuit) cannot be manufactured without this kind of vacuum. These are just a few of the many examples of which this kind of vacuum is an invaluable tool.
Unfortunately and like was previously stated, this kind of vacuum was once believed to be true by physicists, technically speaking, especially from the perspective of modern physics, vacuum seems to be more complicated than was originally thought. Despite the success of modern physics theories and how it has improved how we understand vacuum, there still are issues about vacuum that are yet to be resolved (as we shall see later) and these issues seems to suggest that we are still lacking in our understanding of vacuum.
According to modern physics, there appears to be different kinds of vacuums and they can be grouped into two general kinds as we now see.
Vacuum in general relativity
General relativity can be considered as generalized theory of classical mechanics (including special relativity) and it accurately describes gravity, especially at galactic level. This theory is beautifully expressed mathematically with Einstein field equations . One side of the equation(s) represents the geometry of spacetime and the other side (after the equals sign) represents the distribution of matter and energy (including radiation, pressure and momentum) in the form of a tensor, sometimes called the stress-energy tensor. When this tensor vanishes (equals zero), it implies that matter and non-gravitational energy and fields are no longer present, and the corresponding equation(s) are vacuum equations, solutions to these equations gives the properties of some forms of vacuums. Physical forms of these vacuum solutions includes black holes, gravitational waves and others. We should note that in this kind of vacuum, gravitational energy is always present.
Vacuum in quantum physics
General relativity as stated previously works well at galactic scale but when we move to the atomic/subatomic scale, general relativity - a classical theory, must be replaced with quantum theories, especially non-gravitational ones. These quantum theories predicts other kinds of vacuums of which some of their effects has been confirmed experimentally.
Currently, all interactions between different forms of matter and energy can be fundamentally reduced to four kinds of interactions, namely gravitational interaction, weak interaction, electromagnetic interaction and strong interaction. Except from gravity, all other interactions are described by a generalized theoretical framework called the standard model of particle physics, the standard model comprises of quantum chromodynamics - theory for strong interaction, quantum electrodynamics - theory for electromagnetic interaction and weak theory - for weak interaction. We should note that quantum electrodynamics and weak theory have now been unified into a single theoretical framework called electroweak theory, it was from here that the Higgs field was predicted. Each of the aforementioned quantum theories have an underlying theory called quantum field theory.
Historically, it was believed that the electromagnetic field (field from electric charges and our everyday magnets) was the only non-gravitational field and classically (from our every day experience) it could be described theoretically with Maxwell equations. This equations also predicted the existence of light (nowadays called the electromagnetic wave). As science advanced, especially from an experimental perspective, it was discovered that certain experimental findings could not be explained by Maxwell equations and it led to the development of quantum physics, the key concept being quantizing certain properties.
The standard model of particle physics, which now has strong experimental support suggests that there are other non-gravitational fields in addition to the electromagnetic field. These fields can be grouped into two kinds, namely matter field and force field, the former being responsible for the existence of matter particles like electrons, protons, e.t.c and the latter being responsible for the existence of force particles like, photons (for electromagnetic interaction), gluons (for strong interaction), W and Z bosons (for weak interaction).
According to quantum field theory, these fields fill all of space, mixed together. Unlike in classical physics where fields only exists when their corresponding particles are present, quantum field theory suggests otherwise, fields can exist without the existence of their corresponding particles and as a matter of fact, vacuum can be thought of to be made up of these fields, particles are therefore excitations of their corresponding fields. To better understand this, let's observe the staircase below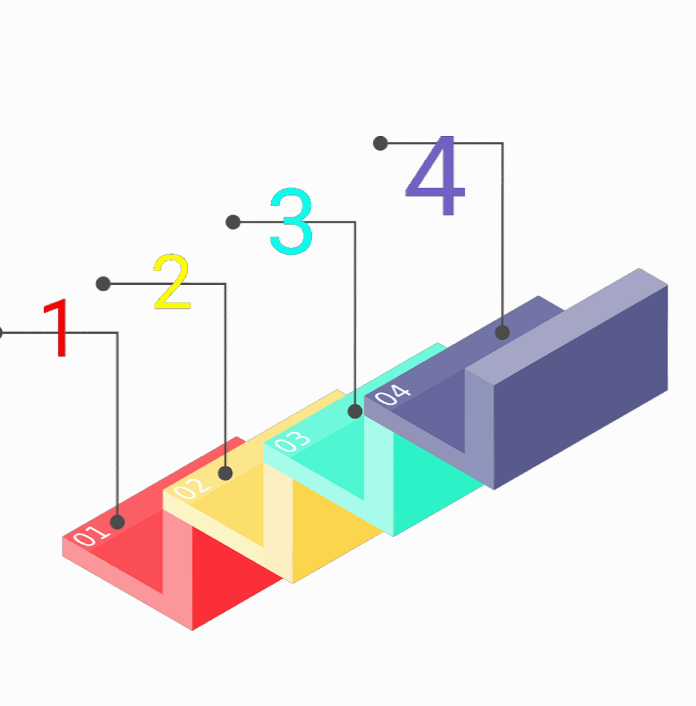 Source
In quantum physics, including quantum field theory, certain properties such as energy are quantized. From our staircase above, each step labeled 1, 2, 3 and 4 corresponds to different energy states/levels, one consequence of quantization is that you can't have states in between two immediate states, as can be seen from the staircase, that is, you can't have states in between step 1 and 2, 2 and 3, e.t.c, it must be 1, 2, 3 or 4. In classical field theories, there are states in between the immediate states, that is, between 1 and 2 for example, there are infinite states and our staircase can be replaced with a smooth sloped surface/plane (continuous straight line running from 1 to 4).
In the case of excitation, when the right energy (not any energy) is given to a field, it would move from a lower energy state to a higher energy state, that is from our staircase above, when the right energy is given to the field at 1, it can move to 2, 3 or 4.
If we look at the staircase above closely, we would observe that there's no step before step 1, this no step before 1 implies zero energy (in magnitude) and therefore no field. However, according to quantum physics, no step or energy state with zero magnitude is not acceptable, what this means, is that the lowest energy state from our staircase perspective is step 1 and step 1 always possesses a nonzero magnitude, implying that fields always exists. This lowest state with nonzero magnitude (step 1) is referred to as vacuum state, when any field (be it the matter or force field) is at the vacuum state, the field becomes a vacuum field. Real particles "actually" comes into existence when the vacuum field is excited, that is from our staircase perspective, when the field moves from step 1 to any other step above it, it becomes real particles. Some of us might be wondering " why the real particles all of a sudden ?"
Well, according to quantum field theory, at the vacuum state there's what is called vacuum fluctuations that is sometimes attributed to the Heisenberg's uncertainty principle, these fluctuations give rise to effects that behave like real particles and they are called virtual particles - see Casimir effect, so at vacuum state we have virtual particles and at excited state we have real particles. We should note that the energy possessed by the vacuum field is nowadays referred to as the "zero-point energy".
The story however does not end there. Historically, after Einstein had fully developed his theory of general relativity, he noticed that solutions to his field equations when used to model the overall universe would yield an expanding or a contracting universe and for that he decided to add a new term nowadays called the cosmological constant to his field equations to account for a static universe. Later, it was discovered that the universe was expanding and the term (cosmological constant) was discarded, Einstein would later call the addition of this new term his biggest blunder. Unfortunately, after Einstein's death, it was discovered that the original Einstein field equations (without cosmological constant) could not fully account for the expansion of the universe - it was an accelerated expansion, resulting to the reintroduction of the cosmological constant to the field equations. The reintroduction of the cosmological constant explains the accelerated expansion of the universe by suggesting that space possesses an inherent energy, that is, vacuum state of the universe is characterized by the existence of this energy, this energy is also referred to as zero-point energy.
One might think that this cosmological constant concept resolves the problem of what "dark energy" (supposed cause of the accelerated expansion of the universe) is but it actually worsens the problem. According to observation, the cosmological constant should have a very small positive value, which implies a very small zero-point energy but according to quantum field theory, the sum total of all the zero-point energies of all the quantum fields that fills all of space is a very high value - infinite to be precise, this implies a very large cosmological constant.
This mismatch between what the standard model of particle physics (quantum field theory) suggests about the cosmological constant and that of the standard model of cosmology (general relativity) prevents the total validation of dark energy being just an inherent energy of space and it gives hope to other theories of dark energy, like those that suggests dark energy might be some sort of particles yet to be predicted by the standard model of particle physics. This problem is among the greatest unsolved mysteries of physics, especially due to the fact that both theories are well tested at their respective domains. This shows that we are still lacking in our understanding of vacuum and the universe in general.
As a matter of fact, if there actually exists a grand unified theory - a single theoretical framework that explains all the known forces, then this cosmological constant problem should be one of it's primary assignments. What a weird universe 🧐 .
It's here we conclude this article, have a thoughtful day and ........ Happy New year 🎆🎈🎉
For further reading
Thank you all once again for stopping by to read my jargons and also thank you @juecoree, @lemouth and the @Steemstem team for your valuable supports.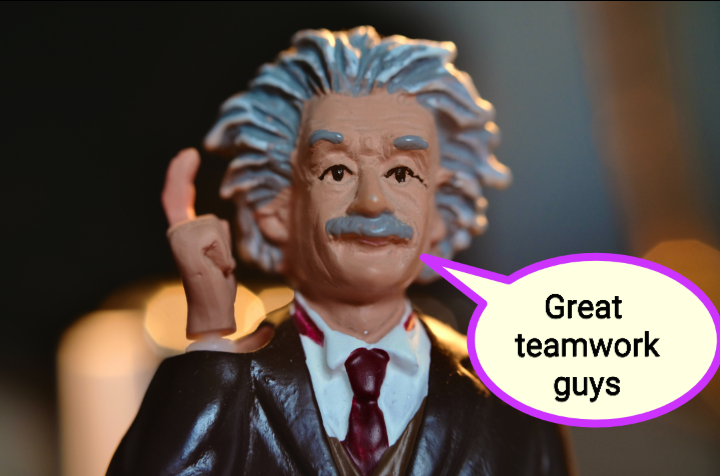 Source
Lastly, please don't forget to do the needful
Upvote
Comment
Reblog
If you enjoyed my jargons.

---
---