Let's support Old posts - Those are also important !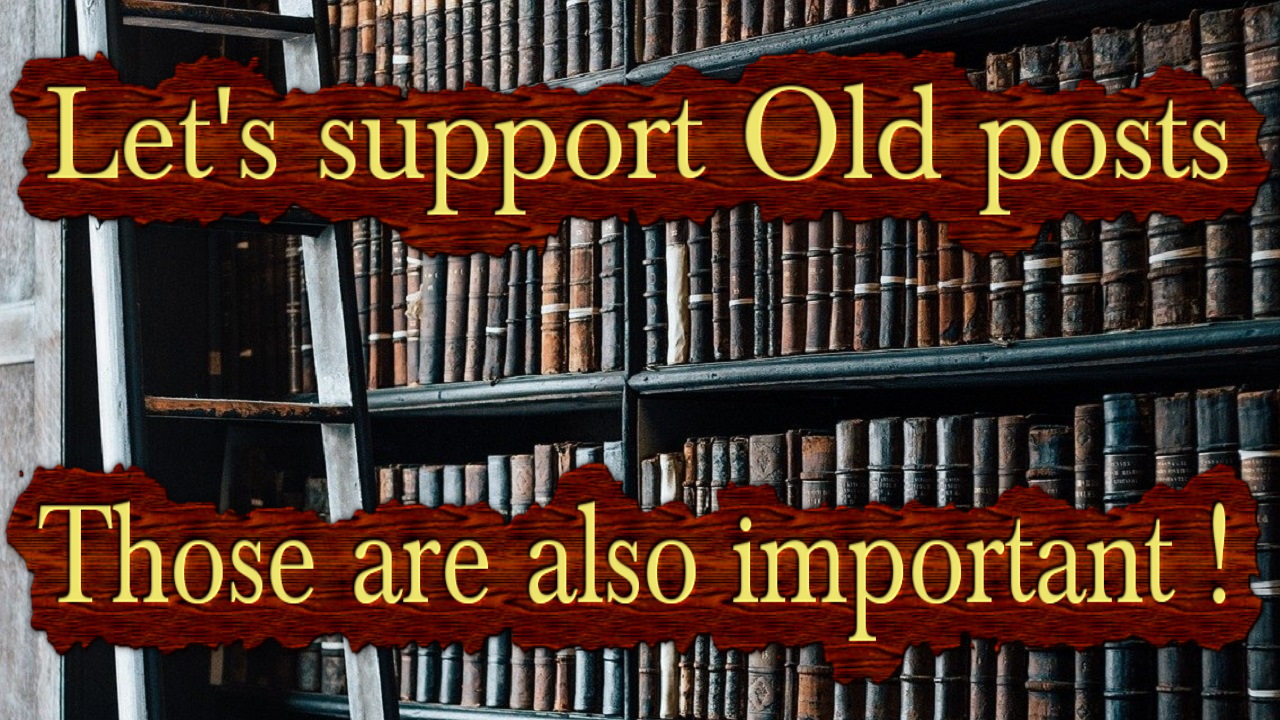 Recently I created the following contest : Let's support #governance. It's a contest to improve the curation and to find a good content to support. I consider supporting not only by upvotes, but we can support even by mentioning authors to promote them and their content.

So, looking at the tag #governance , I didn't find a lot of content about the topic this week. But there is enough content generally about the topic. We may even find very interesting ideas and useful information people didn't notice. We may comment the old content, even if it's too late to upvote it.
So, in this post I would like to share some old posts to help those who want to participate in the contest to promote the content. You can also use the same posts I'll mention here to promote the part of the post you like and the authors.

4 Steps to Repeg HBD as a Commodity Currency. That's a very serious topic to talk about. If HBD maybe illegal in the US, this topic should be discussed more by witnesses and the community. It's better to solve that now than never. I hope what @apshamilton said about that will be true :
Hive is a decentralized global platform.The US has no jurisdiction.
All governance models have strengths and weaknesses.

That's it about this post. I just want to say, that even the old posts could be useful sometimes, we may reward them as well by promoting them, or at least commenting them. To find such posts, just look at the new page in the tag you like to curate and you will find them all there. For example : https://hive.blog/created/governance.
As you see, there are so many ways to curate content and that's why I created #dcc to reward curators and collaborations like this. For more details check my old post about this : The use case of DCC token !.
---
Let's turn #dcc to a curating tag, that helps curators find great content to curate and interesting authors to be found. By supporting the right people, we will have a better governance in the future !
---
Posted via proofofbrain.io
---
---