Supporting Hive Power Up Day !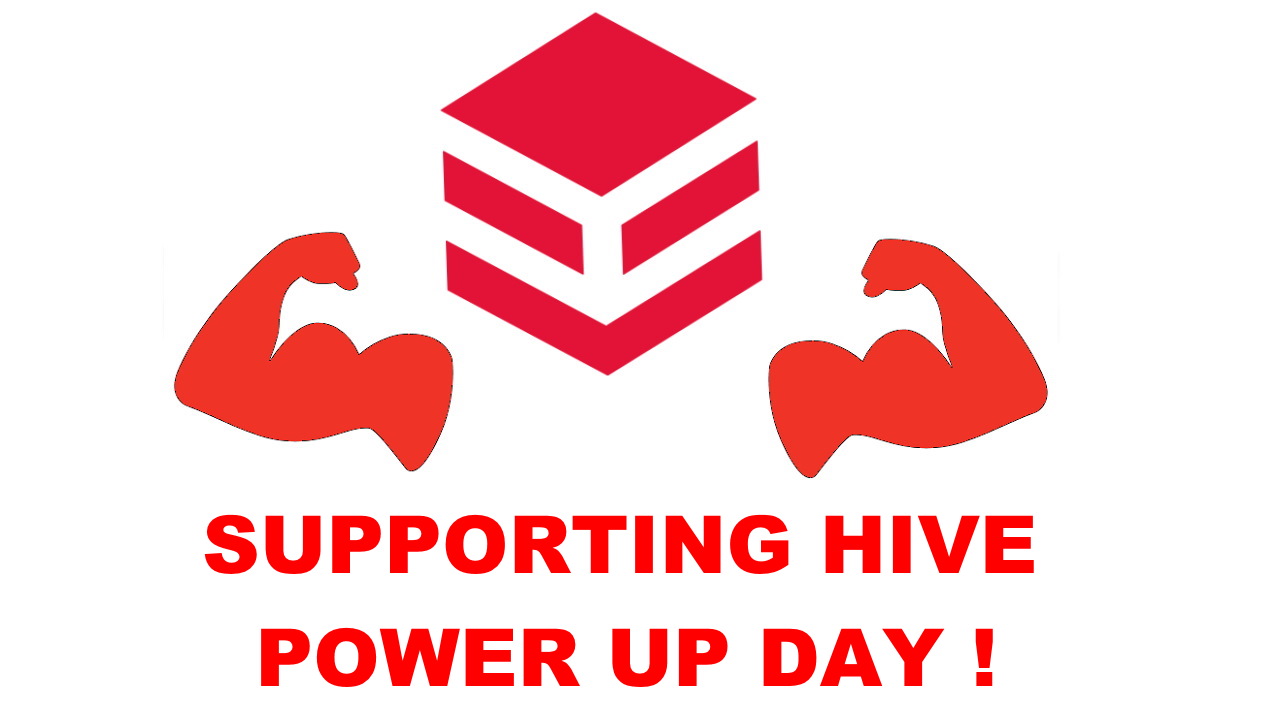 Hive Power Up Day have a long story. It all started by @streetstyle. It's so sad to not see him active. But we have to continue this initiative every month. Because it's really a nice one !
And to support the initiative I'm running on the blockchain : ''Collaborative curation'', I'll tag those who I supported for now by my upvotes from both community account @dcooperation and my main account @clixmoney.

So, checking the tag #hivepud , I found the following posts :
---
I like how @jersteemit is active commenting on hive. And the fact of participating in this for the third time is nice. ☺

@bartolomee lives in the same country where I live. And it's nice to see people from Russia participating in this. I know only a few Russian people active in hive.

It's nice to see @imfarhad powering up some hive. As well I renamed my account as ''alive'' and I know about the initiative ''Alive Engagement Contest'' @imfarhad is promoting !

I didn't see the post supported at all, that's why I upvoted to inspire @hjrrodriguez who powered up 42 hive.

I like the goals of yems and besides that he/she doing the best to grow the account.

I don't understant Spanish, but from what I see @damarysvibra also powered up some hive and I like that she is staking more than 1200 hive power in total.

I think that's it for this post. I didn't power up because I'm powering up every day all my earnings, but I'm glad I supported those who powered up !
Such initiative should be supported because it brings people together and that's awesome !
---
---