The winners of #hive - Let's support #governance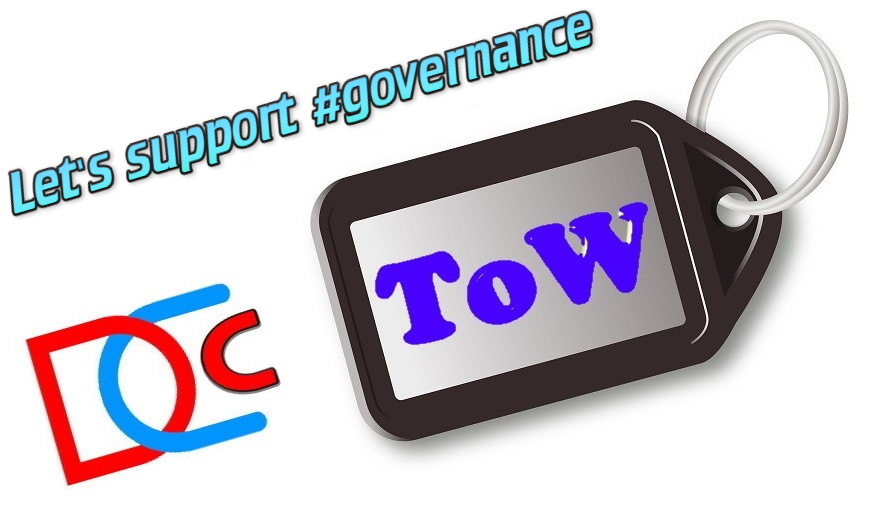 A week ago, I created this contest to support hive tag : Let's support hive tag.
Thanks to all who participated in it !

The winners are :
---
@edystringz with her entry : How was your first few weeks on Hive?. So, she is not only discussing important things on hive, especially for newcomers, but also promoting others content and mentioning a few. So, the content promoted in the post isn't only from the blockchain, but even from twitter and that's awesome !

@kenechukwu97 with this awesome and right participating in #dcc initiative. Working with tips from Brainiacs. He promoted content from a great thinker and writer @nonsowrites. And that's the second participation in #dcc for this week, that's why I'll count it as a participation in the contest because those are all participations we have. I hope more people will help in collaborative curation.

---
As promised, 5 DCC is sent to @edystringz and the rest 2.5 + 1 DCC sent to @kenechukwu97 for the second and the third place.
---
Maybe DCC is not that tradeble, but when the tribe will be created, I guess you may keep it to power up what you have to have a good stake right away. We need more people in this to create the tribe !

Let the tag of this week be #governance !
---
Write a post about the governance and what do you think about it.
You may talk about the word itself, or the governance in countries or on blockchain. As you wish.
At the same time :
All you have to do is to find the best content related to the tag and share it in a post, respecting the following rules :
Add a clickable title to your post.
Quote the part you like the most.
Tag the author of the content.
Use the tag #dcc to be found.
Use #governance tag.
Don't promote other entries, but find a post to promote in #governance.

---
The best curators of the tag will get :
1 place, 5 DCC.
2 place, 2.5 DCC.
3 place, 1 DCC.
As well, we have active curators holding the token, and they may reward you with more tokens, plus you may get good upvotes from them, including me who upvote with almost 36k hive power, 6086 BPC power, 2995 BHT power, 1650 POB power, 616 NEOXIAN power, 349 LEO power, 270 CENT power, 160 CTP power and a few others I own.
If you want to add more rewards for this contest, please let me know in the comments !


I'm calling as well all who participated before @aimharryianne, @merit.ahama, @readthisplease, to participate if that is possible.
---
Let's make this initiative improve the curation on the blockchain !
---
---
---