Fart fling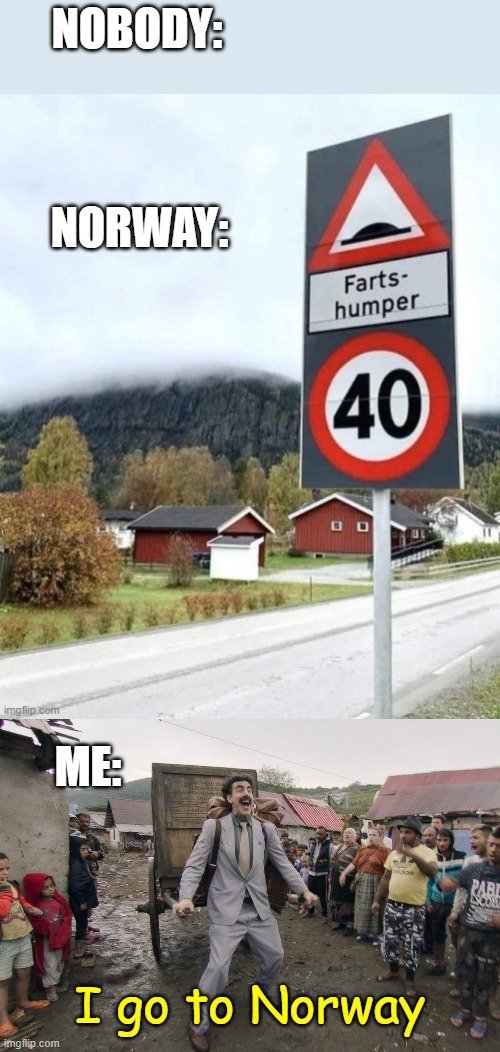 As a prominent member of the farting community I fell obliged to inform my flatulence loving friends that Norway was the paradise for smelly gas all along. Finally we can go to a place where intimate relations with our gas is socially accepted so we can say goodbye to all the discrimination and abuse we might have felt so far avid fart fans.
Apparently "farts-humper" is Norwegian for speed bump ( I even checked on google translate - much research, many wow ) but don't let that little detail dissuade you from dreaming of a better life in the promise land of bottom burps. Even though I'm not a fan of cold weather that's just an added bonus in this situation if you consider that sharing stinkers indoors is much more fun then letting them exist unappreciated in the open air.
The only thing left for me is to seek asylum in Norway as a fart refugee because I feel discriminated on this matter in my own country. Besides, plane tickets are expensive and I'm a stingy old pleb.
Ps: I used the word "fling" in the title with the meaning of "affair" not as verb because art.
---
---