Freudian flatulence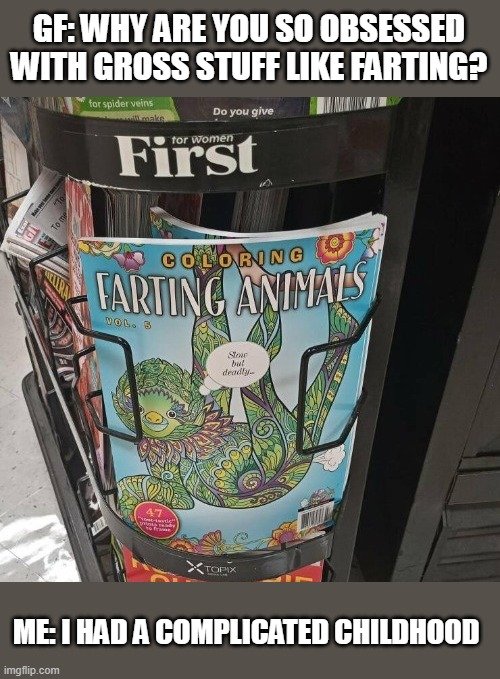 There are few things that are fun about the bear market, apart from maybe buying some coins cheap but we still have a long way to go until we'll get to super discounted crypto territory. Fortunately there is a lot of dumb fun to be had if you have the sense of humor of a 2 year old and only one brain cell left like I do. I'm talking about the "farting community" ( even as I'm writing this I'm giggling because how retarded it sounds ) for example, a place where if you like gross jokes you can go and do like a master's degree in them. I'm actually thinking about an academic career in this field, just imagine how epic my PhD diploma would look: " The University of South Analia is proud to confer the degree of Doctor of Potty Humor and associated Disgusting Disciplines". If that doesn't sound like a dream job I don't know what's wrong with you.
In the meantime I'll try my best to develop my understanding of the subject matter and explore the psychology of how nauseating things make people laugh. I'm sure there might be a connection to childhood and stuff, at least that's what Freud kept harping about, maybe he was on to something.
Be sure to share you fabulous flatulence filled experiences in the comments with as many details as possible and support my very scientific endeavors in this wonderful field.
Ps: looks like Analia is an actual first name people have https://nameberry.com/babyname/analia . Definitely to be considered if you want your child to sound like a butthole.
---
---