First Corn Maze
Hi fellow Hiveians,
Recently we got to spend time in our first corn maze!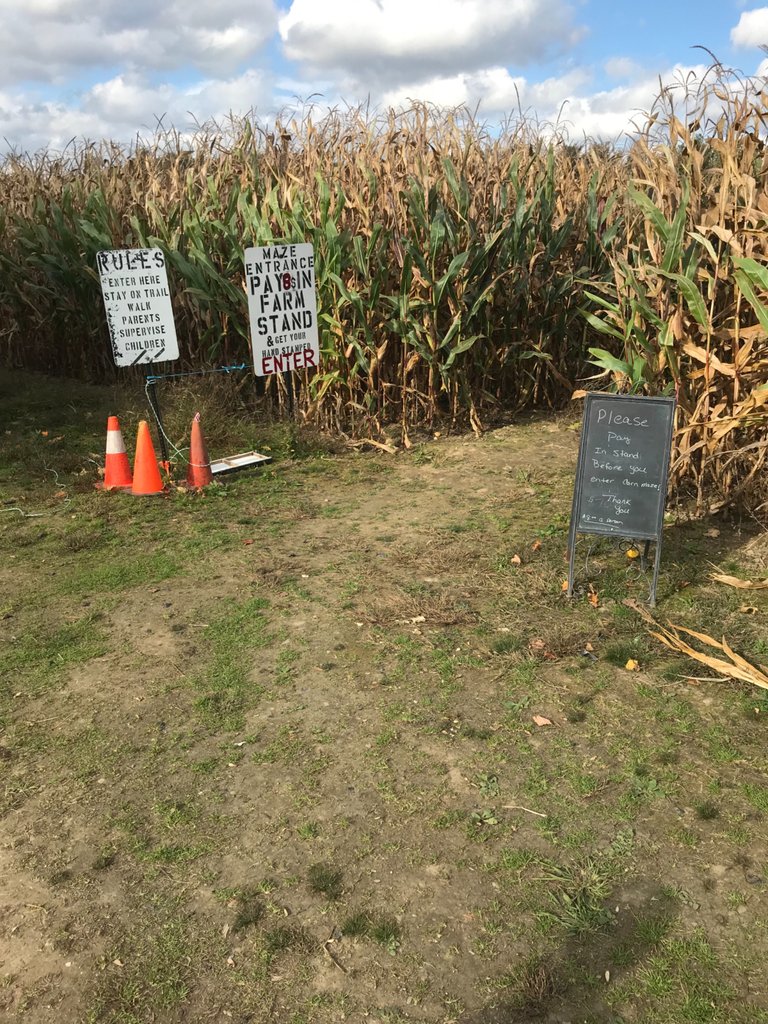 First Corn Maze
It's been a few weeks since we went there, since I scheduled this post, but we got to experience our first corn maze! It was a lot of fun for sure.
The little man and I were out looking for something to do, it was a beautiful batch of weather we were having before it ended up getting a fair bit colder. I knew that we should be outside doing something instead of sitting inside cleaning or doing other stuff like that! What to do, though? Let's visit a farm! This farm happened to have a pretty great corn maze.
If you've been to my page at all, you know that we spend a significant amount of time at farms. Farms are the honestly best chance we have of continuing to be successful as a country, given that so many factors want to destroy us and our way of life. Farms are the lifeblood of us! With that in mind, we visit more farms than we do anything else, honestly. No amusement parks or anything, mostly farms. It's a good way to spend life, in my opinion!
With the new farm we were going to spend time at, I immediately saw that we would love it because it was going to be our first corn maze experience together! The little man was excited, to say the least!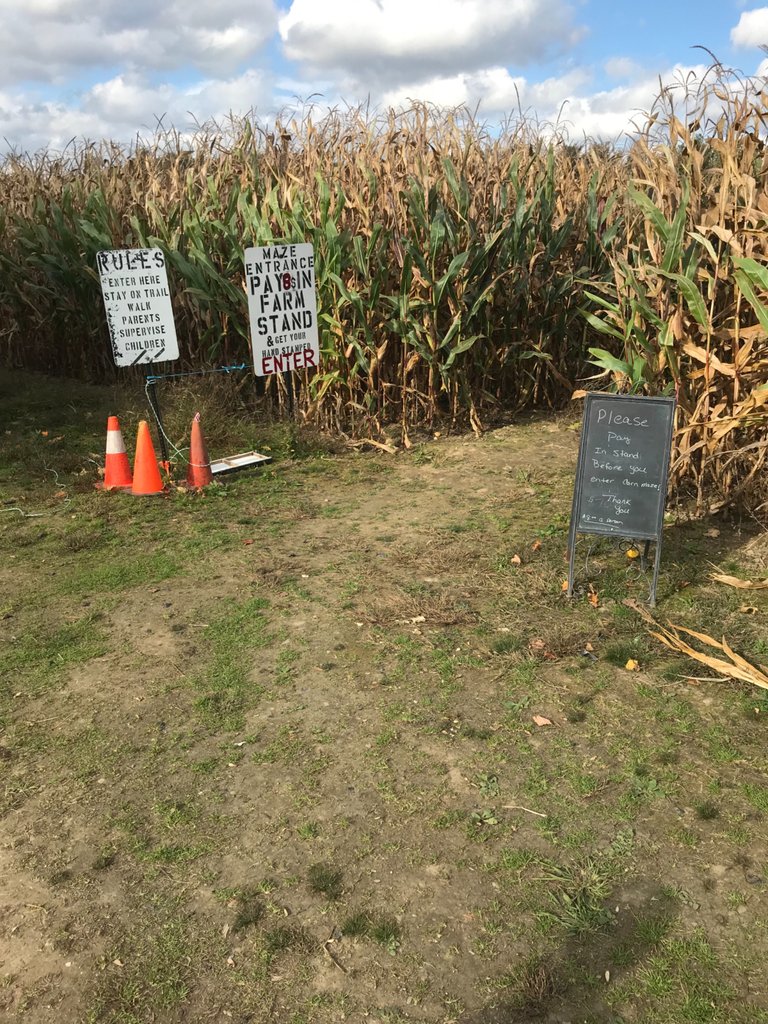 He was a little uneasy about it when we walked up to it but he's a kid that's up for adventure, that's for sure! We were having fun walking around, trying to determine which way to go. There were a lot of circles and dead-ends but I think that's what's fun about it, which way to go next!?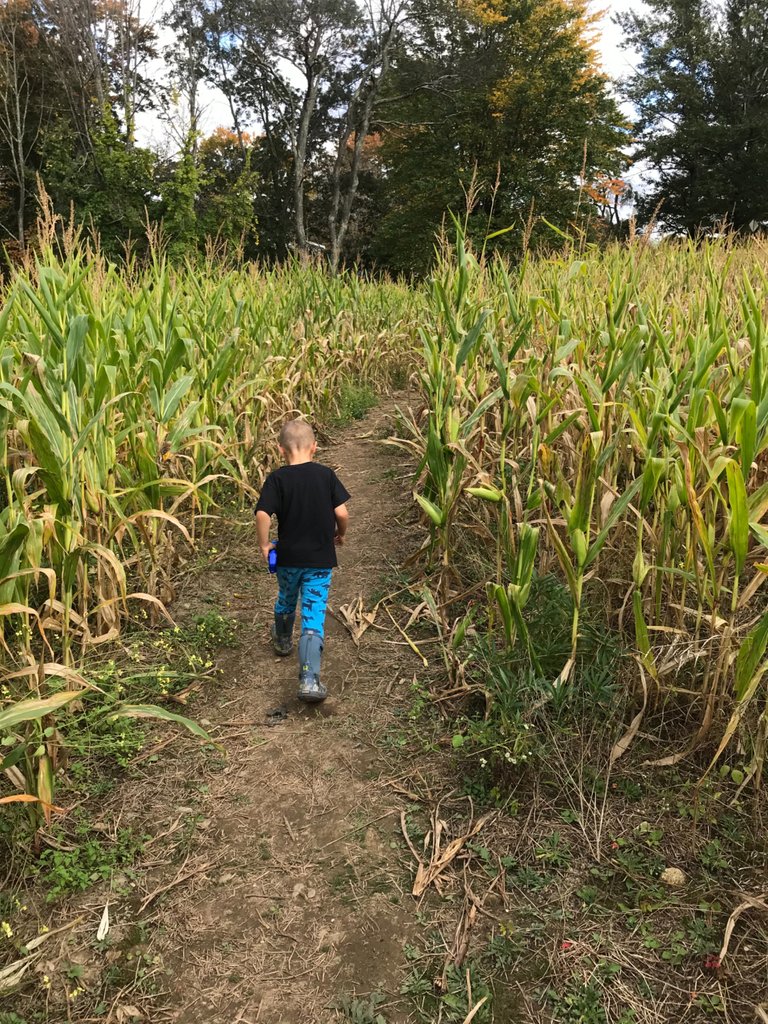 I don't know if this is a popular thing with the corn mazes but this one separated two fields entirely and you went through one maze to cross some open grass field and into the next maze. It added an additional interesting element, that's for sure! We were able to navigate through and get to the next field.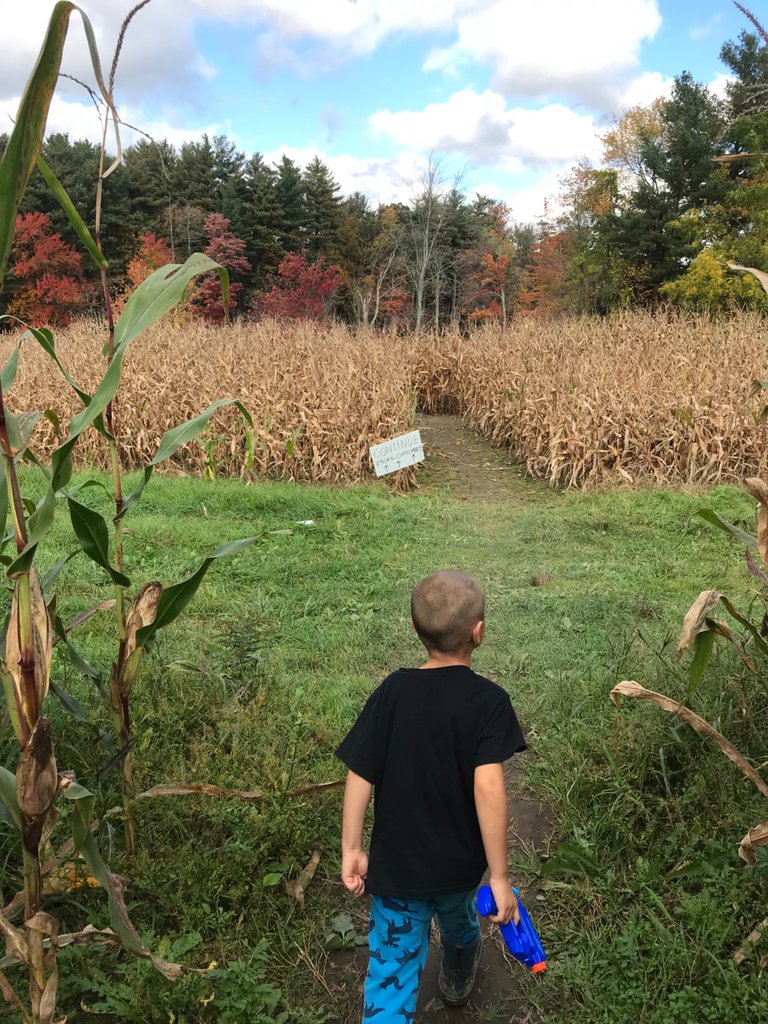 I wonder how they designed the maze without the use of drones, honestly lol. It was a pretty darn interesting maze of circles, alleys and dead-ends to end up out in the next expanse of corn field. One of the things that was a bit of a cheat was being able to hear the little fair they had going. We knew that we were always going to need to head roughly in that particular direction.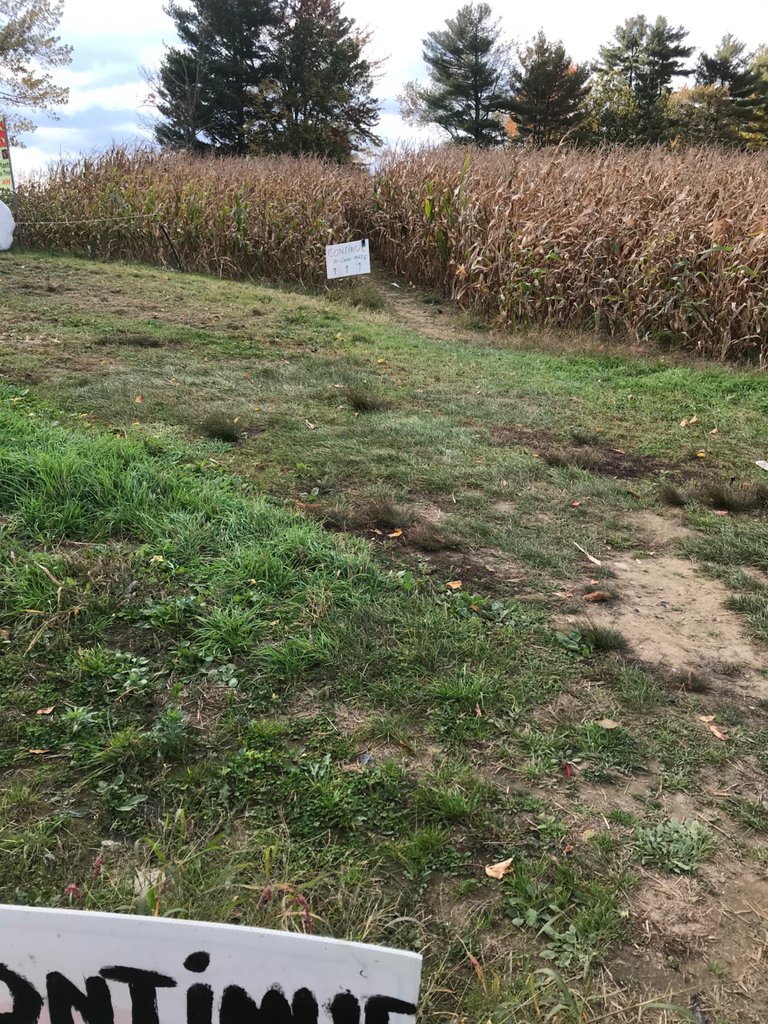 All in all, it was a super fun day! We got to spend time together, just him and I, (Siena was doing some extra work) so we got to really enjoy some time in the maze as well as the farm itself. We subsequently went to another corn maze the following day lol so that was nice. I'll probably have that one posted up shortly after this one hits!

Connect with me!
Do you want to get paid, in crypto, for searching the internet? Try using and signing up for Presearch to earn some great crypto! I've currently got 2,540 PRE tokens, with a market value of $613.28. It doesn't sound like a lot but when you search using sites like Google you get paid $0! Join Presearch to break Google's stranglehold on the internet searches. If you'd like to sign up, use my referral link!
https://www.presearch.org/signup?rid=513043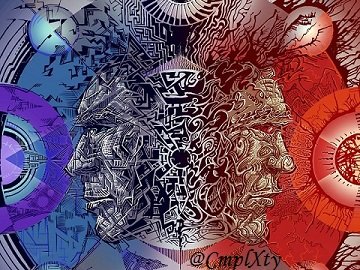 Image source
---
---