Frozen Photos
Hi fellow Hiveians,
Today I wanted to post a couple more photos from the winter I don't think I got to before!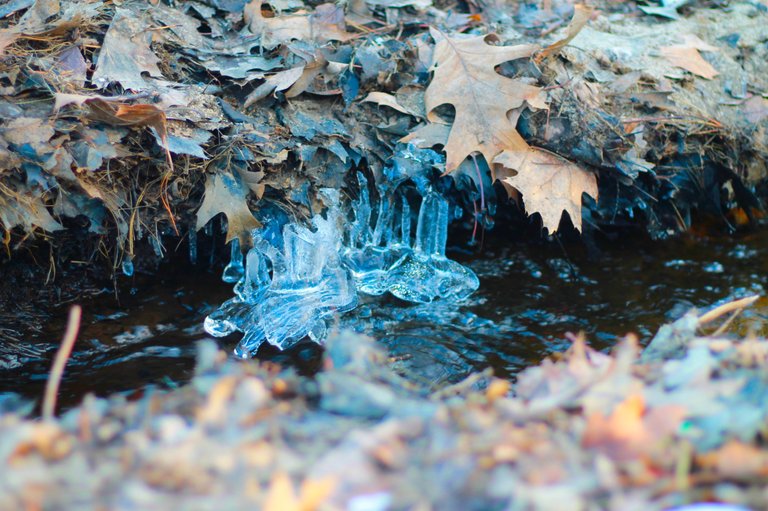 Frozen Photos
Living in New England, there is ample things to go out and about to see. Each of the seasons has it's wonders and amazing things to see and take pictures of which is pretty cool! It's a little difficult being out there when it's bitter cold but that does mean we get chances to see cool things like this.
The lake is certainly one of our favorite places to be and one we will certainly miss when we move away. We thankfully have plans in motion to be able to visit once or twice a year but that's the thing with plans, they are ideas that may not always come to fruition but I digress.
One of the things that's a little wild about the lake is the giant cracks that shoot through the ice for one reason or another lol. This one was a little unnerving! It was towards the end of the winter as well, so the ice wasn't as thick and was melting which is probably why it cracked like this. Some of the people were still out there ice fishing and ice skating which I guess is fine because they are used to it but it's a little more dangerous for my taste so we stayed off it lol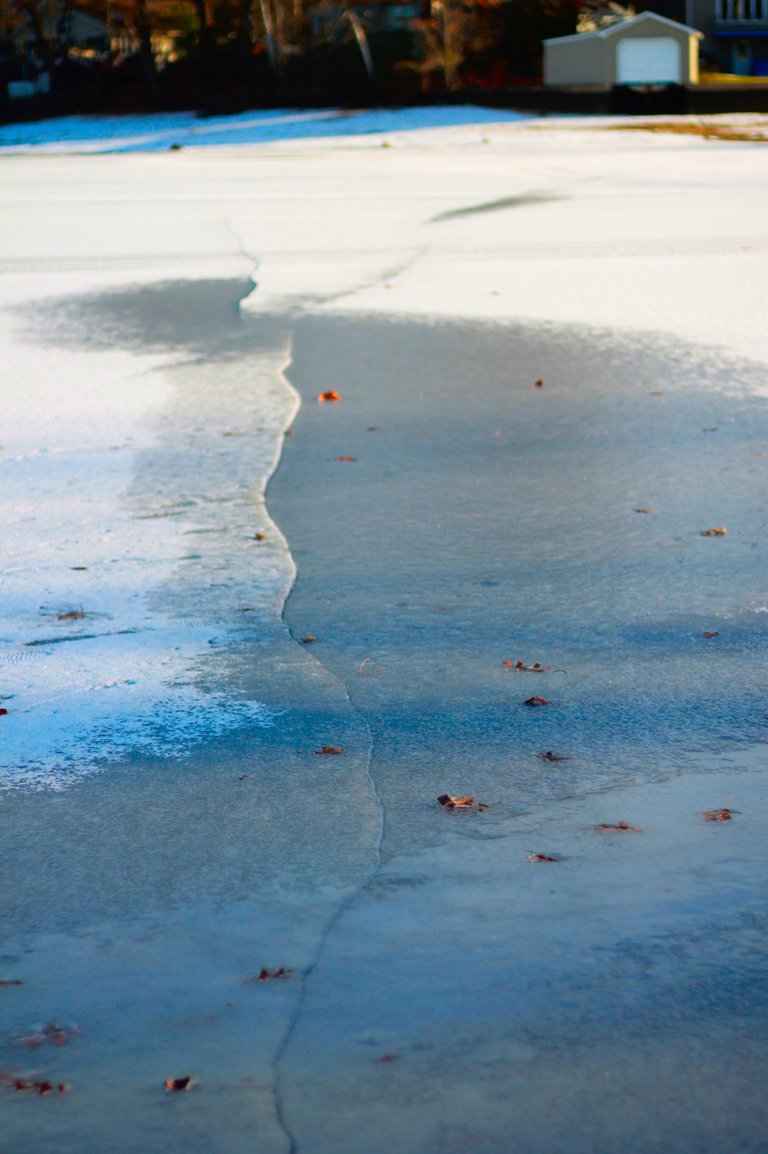 What was nice to see though was this little bubbling brook that was feeding the larger part of the lake. It was still cold enough at night and during the day that good parts of it froze but not cold enough to freeze the entire little stream itself. Made for a nice backdrop to looking out at the lake!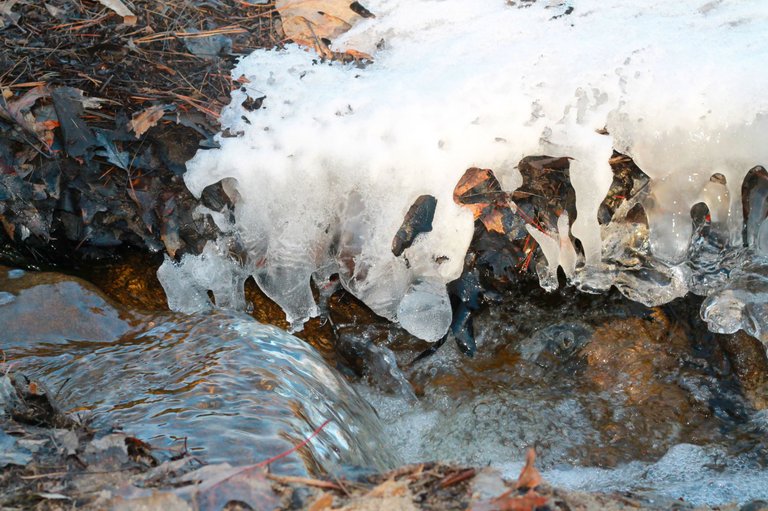 It's remarkable what the tiniest splashes of the water can do to pop upwards and just freeze up and slowly build this little piece of ice up to something a bit bigger than one would expect. It may seem insignificant but I really liked the cool bit of ice here, was a fun catch!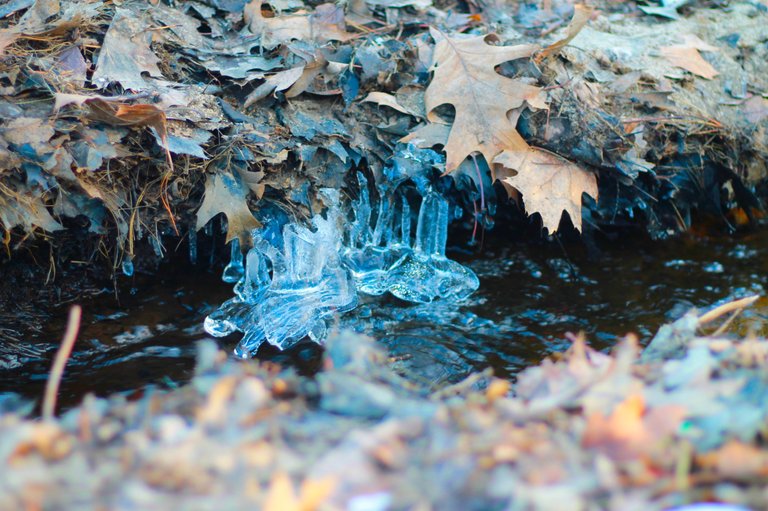 Connect with me!
Do you want to get paid, in crypto, for searching the internet? Try using and signing up for Presearch to earn some great crypto! I've currently got 2,645 PRE tokens, with a market value of $862.27. It doesn't sound like a lot but when you search using sites like Google you get paid $0! Join Presearch to break Google's stranglehold on the internet searches. If you'd like to sign up, use my referral link below and spread the word!
https://www.presearch.org/signup?rid=513043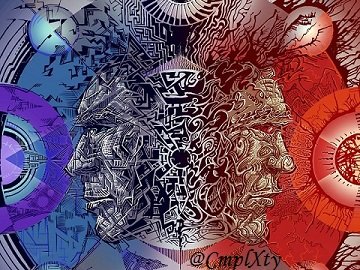 Image source
---
---