Gators Galore
Hi fellow Hiveians,
Today I wanted to share some pictures of my sons favorite part of the trip: seeing gators! Lol.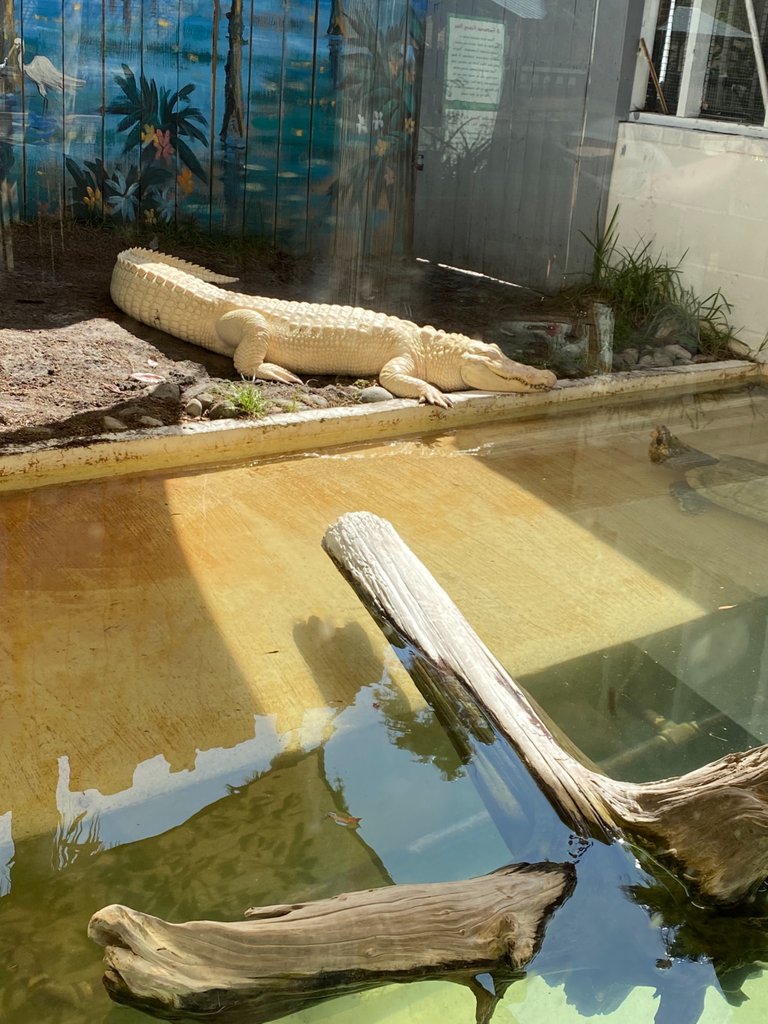 Gators Galore
If there's one thing that's quite famous in the southern United States it's the alligators that inhabit all of Florida and parts of Georgia, Alabama and Louisiana waterways. The alligators are thankfully a native species, unlike many other species which are not and end up being invasive like the pythons that are currently infesting the Everglades in southern Florida.
The gators here are absolutely deadly and are not to be messed with but at the same time they are beautiful creatures that are trying to maintain their way of life while being in a human environment. This isn't always easy as we tend to be destructive but we have done a decent job of keeping them in a place where they can survive and won't be poached.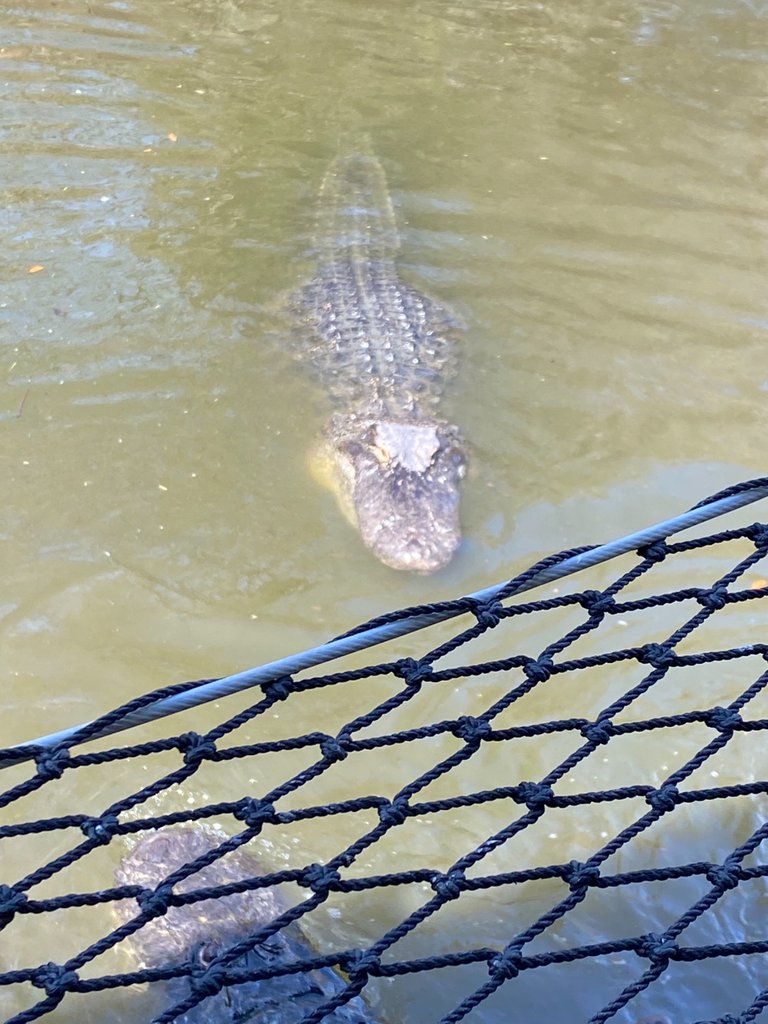 What was good though was visiting a wildlife park that was dedicated to gators themselves and the money that is used to gain entry to the park is also used in part to help preserve gators in the wild in the state of Florida. With the Everglades, one of the things that's unfortunately been the case is that it's decreased from it's original size after years of clearing the land for farms and housing. These are important for humans for sure and I don't disagree with it in some ways but I also want to make sure that we are careful and cognizant of the negative outcomes when those things are put forth.
With gators, it's very important to preserve their habitat and reproductive areas and one of the major areas that they are is the Everglades in southern Florida. I don't know exactly how much of the money that we spend at the park goes into supporting them but I don't mind that at least a portion of it goes there so my grandkids and future generations, as well as visitors to the country, can see and appreciate these ancient and wild reptiles.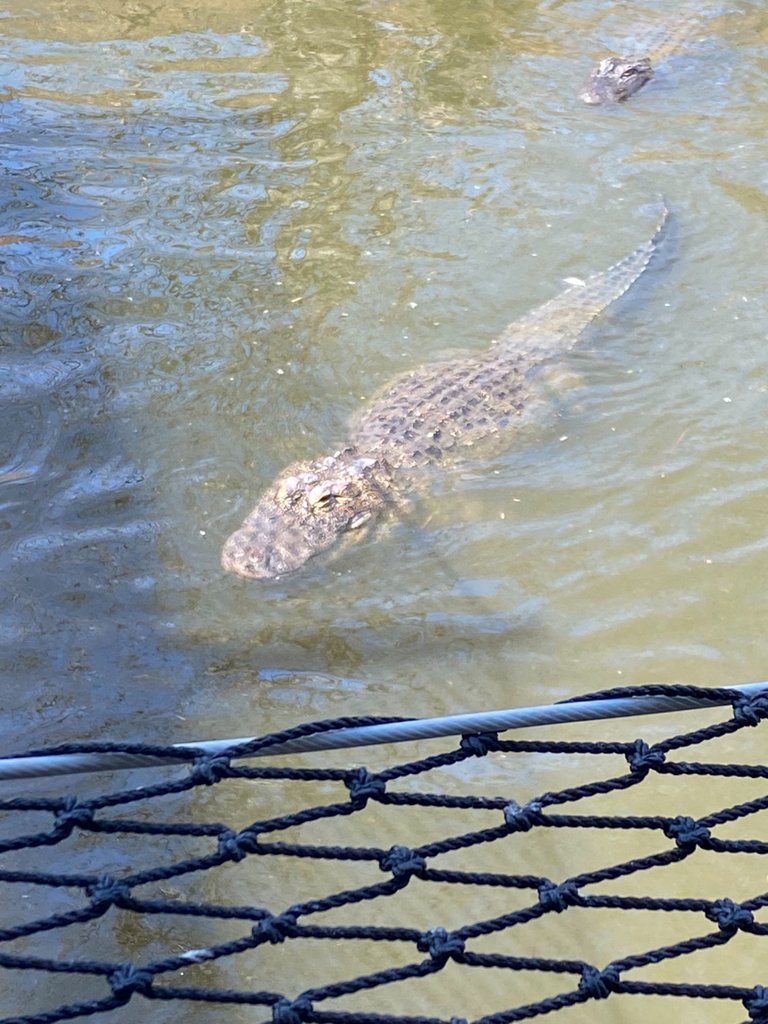 We did see some pretty big ones there that's for sure! I don't know if we managed to get a good picture of the biggest ones but there were quite a few mature adults here which was nice. The biggest ones are often the ones that have the best chances of reproduction and mean a strong species being born. This is definitely the case with some of these gators, as both the big males and females have seen quite a bit in their lives! I don't remember if they captured these gators as younglings or if they had to be captured and rehabilitated and ended up retiring in a park like this but the big ones were really cool to see!
There were also quite a few juveniles which was nice. It's always good to see a healthy population of juvenile animals such as these, which means that the numbers of them aren't decreasing too rapidly. Of course with a big animal like gators, that also means that there are other things that occur with them such as hunting. I did end up eating a little bit of gator meat when I was down there! Lol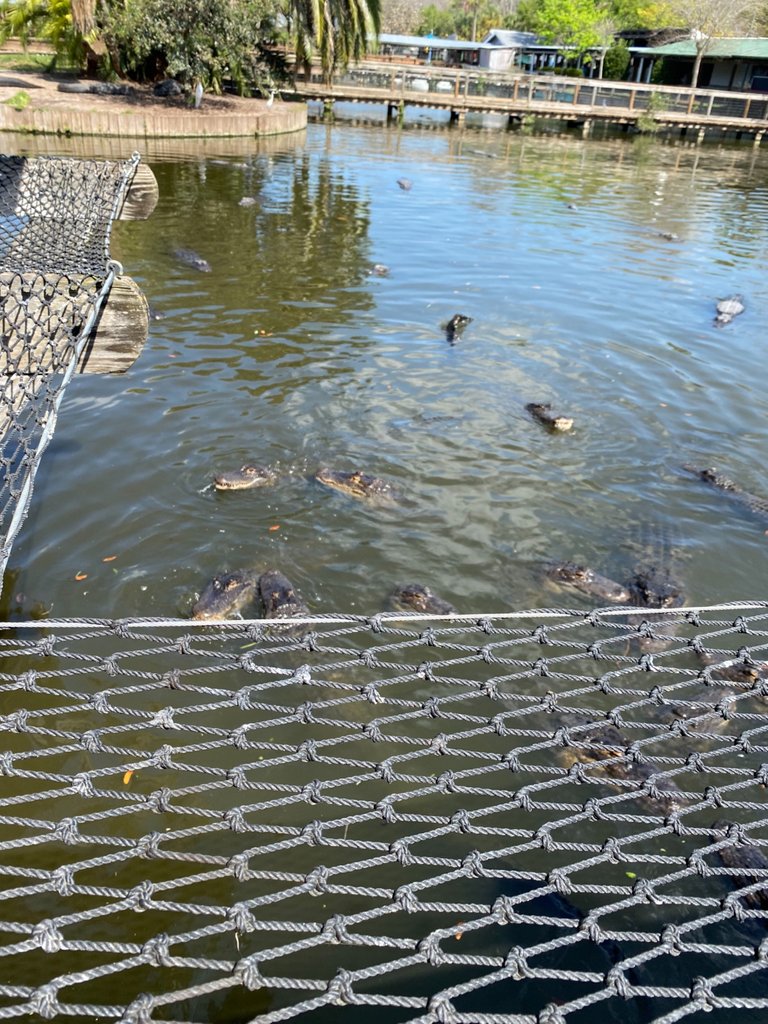 One of the coolest there though were the albino gators! There were two of them and this one was the bigger one but they were pretty damn big! We couldn't feed these ones as they were on a special diet but we could certainly take a good look at them which was nice! I don't remember the name but this guy here was quite the show, having it's own cage to keep it protected from the other gators. I think the cage was a little smaller than I would have liked it to be but sometimes you can't know for sure what the situation is. Maybe this one was too aggressive with the other gators and was here rehabilitating itself lol not sure. The sign in front of it said though that we can't feed these so that wasn't the best but we figured that's okay, we got to feed a bunch of the other gators.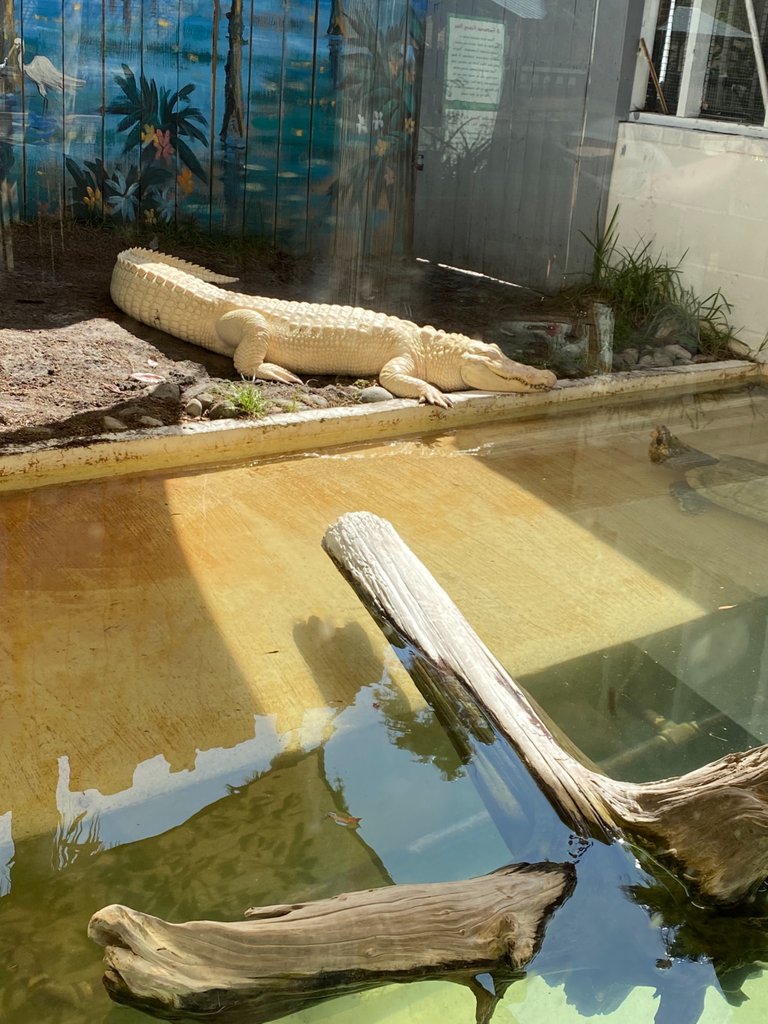 I don't know if I will ever get sick of seeing the beauties of nature such as these fellas! I know they are incredibly dangerous and are not to be messed around with but alligators and the other big predators of the world are fascinating to watch and see how they move in their day to day lives. It's a great opportunity to see them and what they are capable of, as a way for us to appreciate just how fragile nature is but also how fragile we are as a species! If we don't take care of these things around us, they can very well go extinct and then our future generations will never know the fascination that are these really big predators.
It isn't great to see them in captivity but it's a lot safer for us to do so because we know that people are quite foolish these days and will try to take selfies or some other stupid shit for social media and end up getting hurt, which hurts the animal and species in the end. Keeping these specimens in captivity is a way to allow us to appreciate them safely which I think is a great thing.

-CmplXty. Real human written content, never AI.

Connect with me!
Do you want to get paid, in crypto, for searching the internet? Try using and signing up for Presearch to earn some great crypto! I've currently got 2,900 PRE tokens, with a market value of $180.27. It doesn't sound like a lot but when you search using sites like Google you get paid $0! Join Presearch to break Google's stranglehold on the internet searches. If you'd like to sign up, use my referral link below and spread the word!
https://www.presearch.org/signup?rid=513043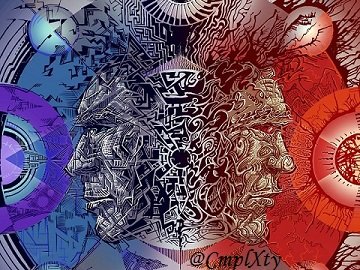 Image source
---
---