Hanging a Track Door
Hi fellow DIYers,
Today I wanted to drop some DIY fun since I haven't had the chance to do that of late!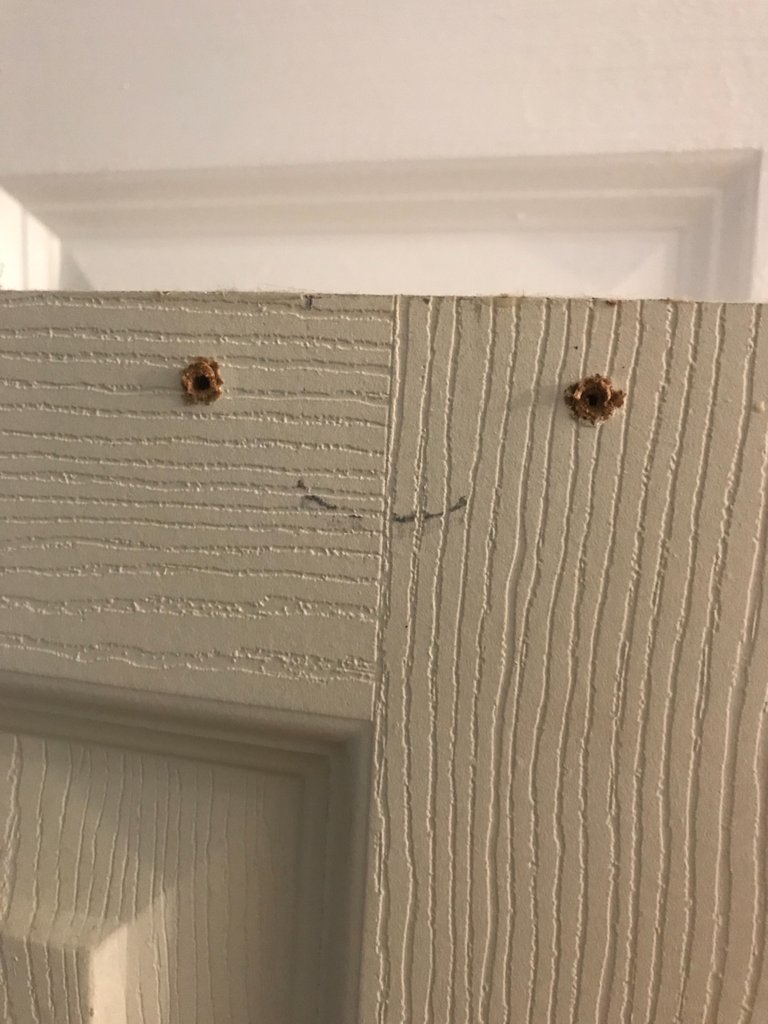 Hanging a Track Door
There's not much that I enjoy besides a nice DIY project! This one wasn't really anything significant but you can never need an excuse to use a tool or two in my opinion! :D
In the prep for our move, one of the things that my wife took down many years ago because it's a royal pain in the ass to move are the doors that block the washer and dryer that we have in our condo. These doors are more aesthetic than anything as it's a pain in the ass to open them each time you want to do a load of laundry or dry it. You have to open each door too individually so it's a bit annoying lol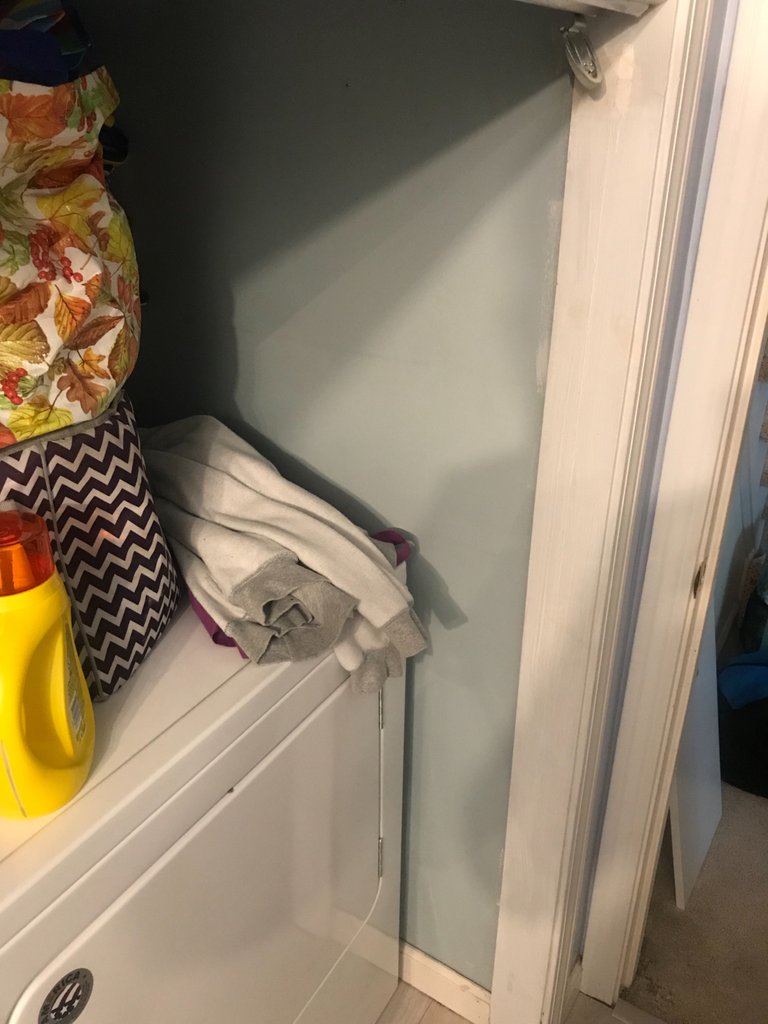 That's how the condo came though so we wanted to just put it back. To do that, I was trying to figure out how the heck I'm going to do that. Do I move the washer and dryer out so I can do what they do with these doors and angle them at a 45 degree and pop 'em in? Well that's a big pain in my ass so I knew I had to figure out something else!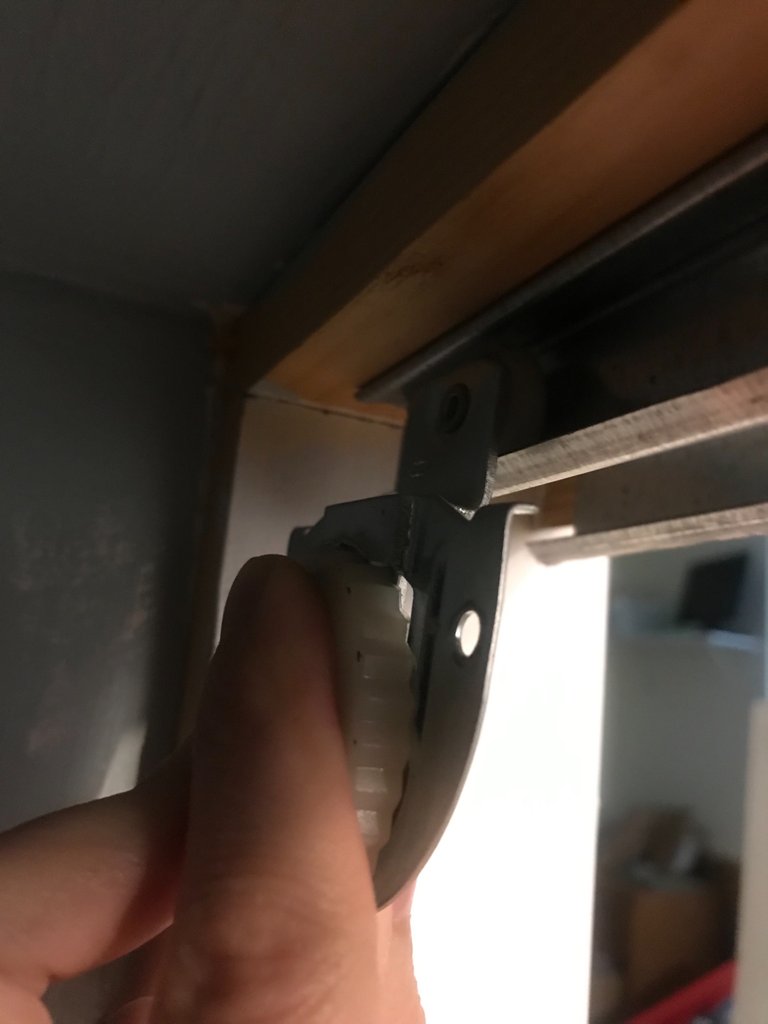 Work smarter not harder is a good motto! So I thankfully figure out that it might just be the easiest idea to take the door sliders off, pop them into the tracks and then just screw them back onto the door! That's the direction I headed and I am glad to say that it worked out pretty well that's for sure lol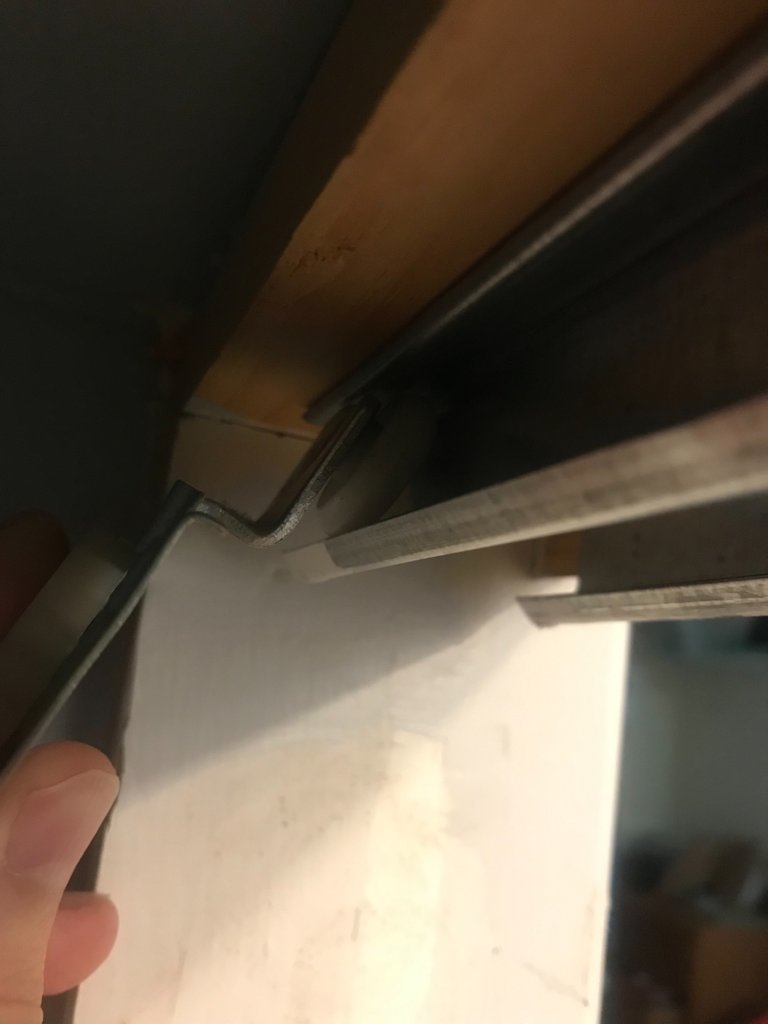 I had taken the hangers off the doors and popped em into the tracks so I could easily let them roll to make sure there were no issues. Each track fits 2 hangers. The tracks up front have their own 2 hangers which is to a door and the back track has 2 hangers. Not that difficult but it took me a few minutes to realize what the layout was supposed to be. I've never used these types of doors before so I learned on the fly that's for sure!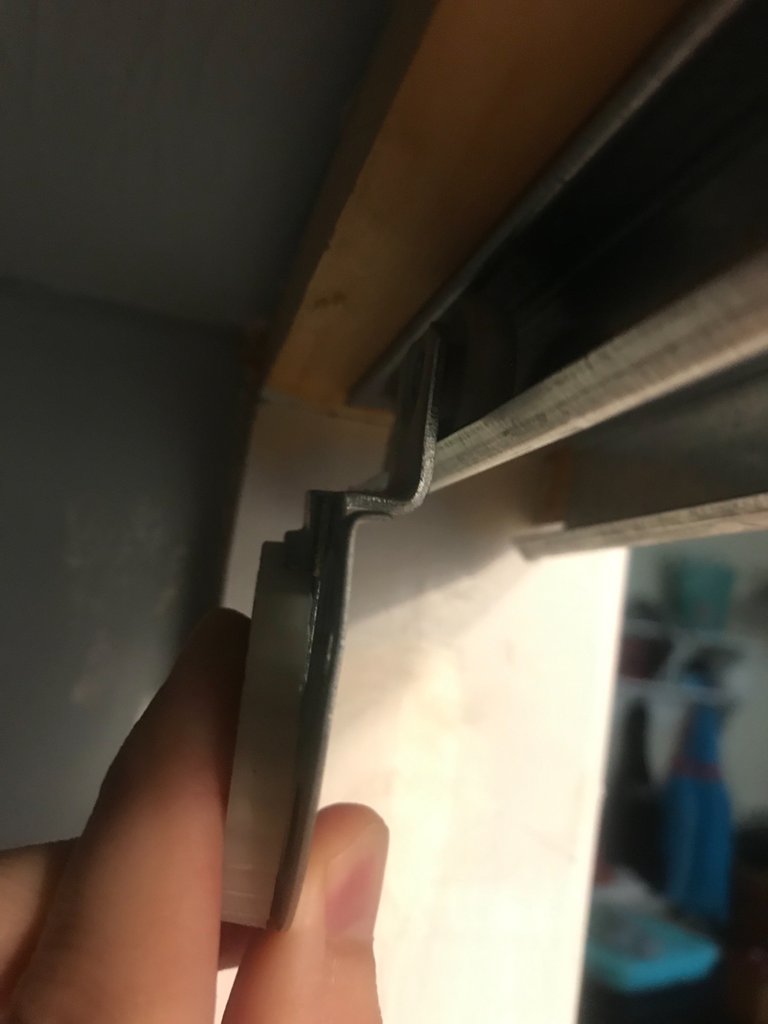 What was hilarious was the smiley face that the door left me with when I took the hangers off! I was toying around with which photo to use for the post, do I use the finished project or do I use this awesome smiley face here? Smiley face it was lol kind of reminds me of the look of the face from the Nickelodeon show when I was a kid called Doug. Free hive to whoever even reads this little section and points that out! :D lol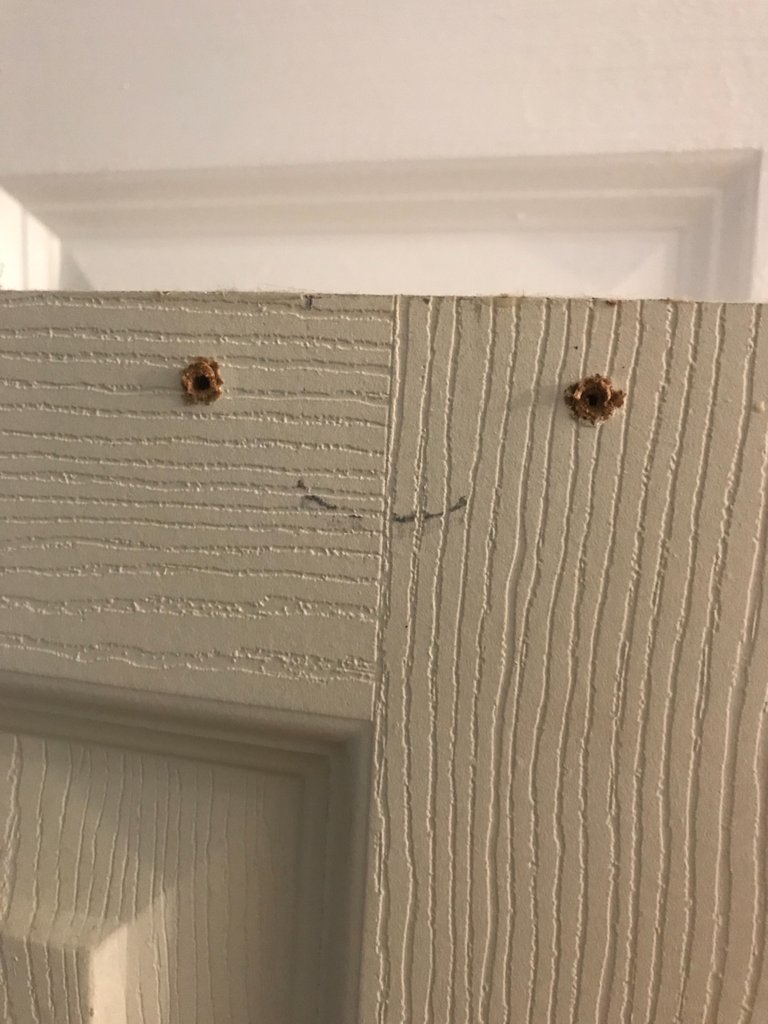 Thankfully once I got the door onto 1 hanger, it was easy to pop it onto the second and all told, this little project took me about 45 minutes. Not too shabby for something I was putting off doing because it seemed like a pain in the butt lol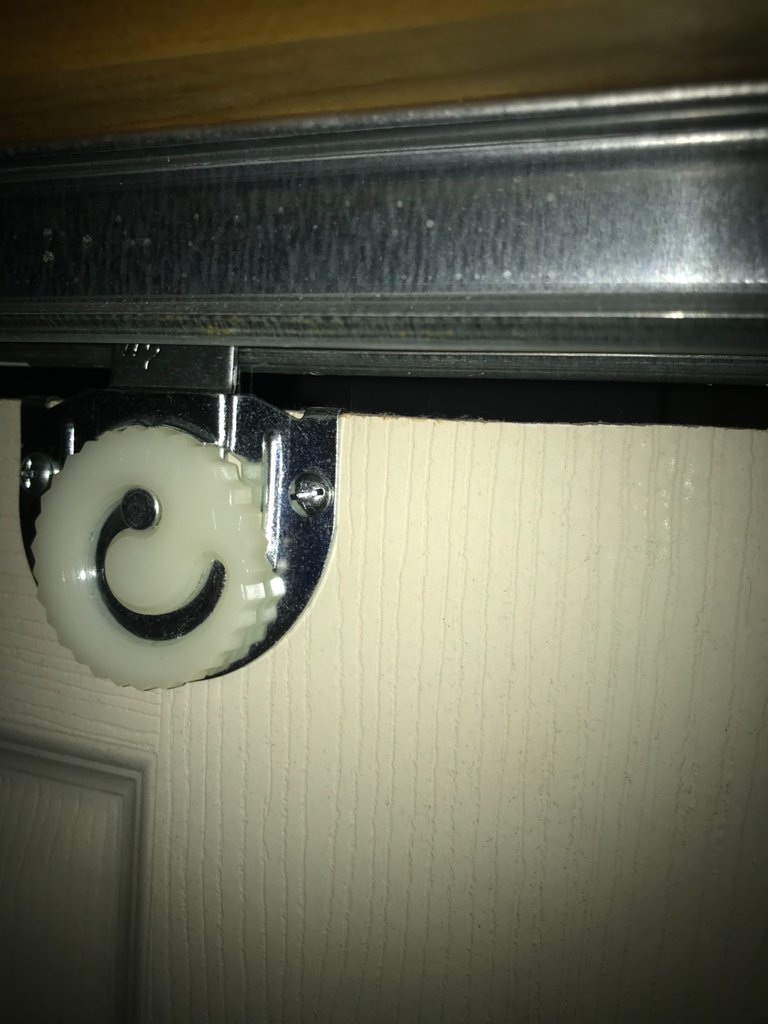 Connect with me!
Do you want to get paid, in crypto, for searching the internet? Try using and signing up for Presearch to earn some great crypto! I've currently got 2,720 PRE tokens, with a market value of $380.27. It doesn't sound like a lot but when you search using sites like Google you get paid $0! Join Presearch to break Google's stranglehold on the internet searches. If you'd like to sign up, use my referral link below and spread the word!
https://www.presearch.org/signup?rid=513043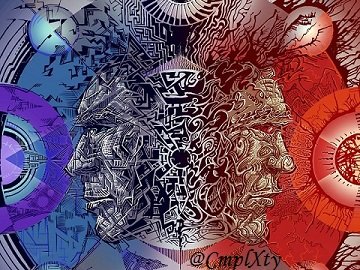 Image source
---
---