Have Blood, Will Deliver
Hi fellow Ranters,
Today I wanted to cringe on people who deliver things and not even really care! LOL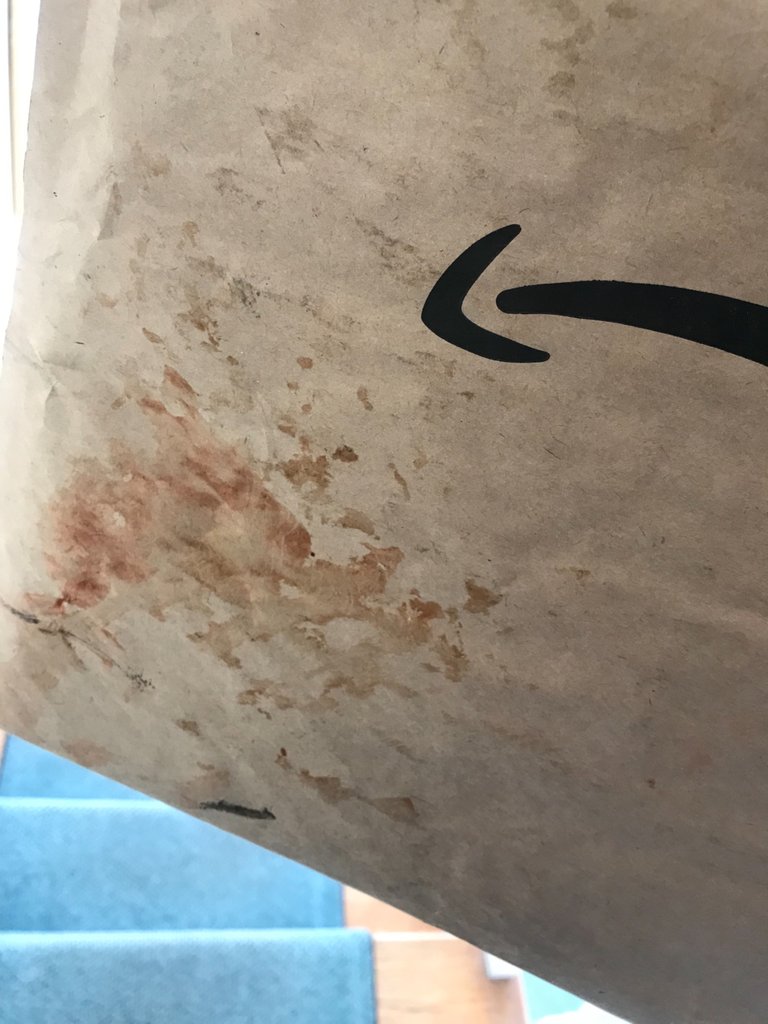 Have Blood, Will Deliver
I'm glad that this isn't a common occurrence with us but considering how many hundreds of packages we get a month, with our small business and all that, I'm really happy that it hasn't happened until now.
We got home the other day and there was a package sitting at the door and we figured it was nothing out of the ordinary. When we walked closer though, we were a little bit horrified! LOL What the hell is going on with this package?!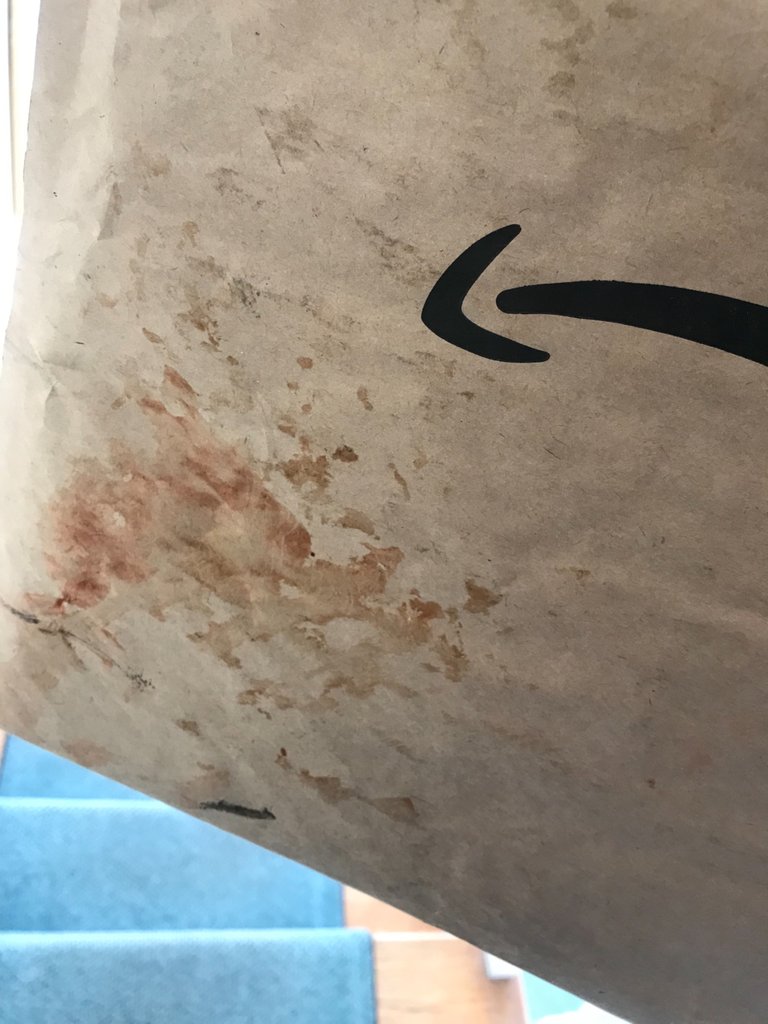 Clearly someone was having a bad day at work, either in the warehouse or the delivery driver themselves. I almost wanted to report the package damaged or something because this was gross! We were certainly not looking forward to opening this thing with someone's blood all over it. My wife instantly went criminal minds shit like so many women do nowadays for some reason and thought that someone could use the blood here to frame someone for a crime. Television shows really are poisoning people in their way of thinking lol
Thankfully I was able to hold the other end which wasn't all bloodied up and open it to promptly toss this nasty thing in the trash!
You?
Has anyone delivered something bloody like this to you? Let me know! Would be a funny story maybe lol

Connect with me!
Do you want to get paid, in crypto, for searching the internet? Try using and signing up for Presearch to earn some great crypto! I've currently got 2,720 PRE tokens, with a market value of $380.27. It doesn't sound like a lot but when you search using sites like Google you get paid $0! Join Presearch to break Google's stranglehold on the internet searches. If you'd like to sign up, use my referral link below and spread the word!
https://www.presearch.org/signup?rid=513043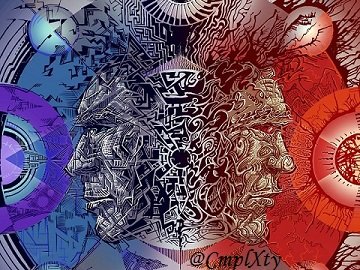 Image source
---
---