Hive Power Up and Sponsor
Hi fellow Hiveians,
Today I'm here with the 32nd iteration (can't believe it's been 32 already!) of my "Power Up & Sponsor" initiative! I will try to be doing these monthly, to both join in on the Power Up day festivities but also to add my own flavor to it that I think would be great if more could join in!
Check out the link below for details of what this means exactly!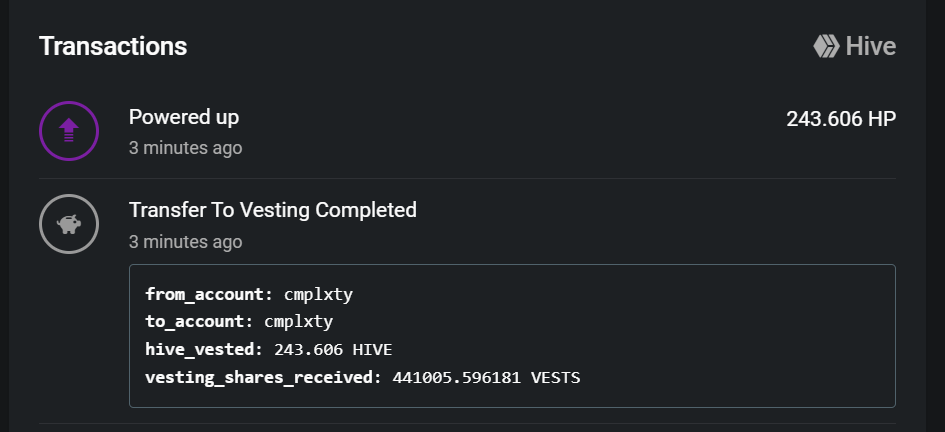 Sponsor!
To make the posts a bit more readable, I've shortened it up a lot!
You can find my previous edition here which has all of the details and I think is good but this really cuts down on the reading for those folks who are familiar with it by now.
The awesome folks I'm sponsoring today are @depressedfuckup and @lindoro!
Depressedfuckup, although an amusing name, is what seems to be a good and smart dude that's making some good moves here on Hive. I think he is well deserving of some support and guidance as much as I can offer, even if it's not the best guidance in the world hahaha. I enjoy sponsoring him though because he seems like he's a great addition to the Hive community here and would love to show him some love so he stays around for the long term, and hopefully pass this same idea on with someone he deems worthy in the future!
@lindoro is another new user that I've come across. He doesn't speak English very well but we've thankfully got awesome people like @victoriabsb who runs the Espanol version of Hive Power Up Day! I will direct him over to her blog explaining it now that the PUD has come. Lindoro though, is one that recently started commenting on my posts. I wasn't sure what was going on but I decided to give him a better look and learned that he is committing well to Hive and I wanted to reward that a little bit as a thank you and welcome to one of the best online communities out there!
@lindoro I recommend reading @victoriabsb and her post in Spanish on what this is! This post explains it for you!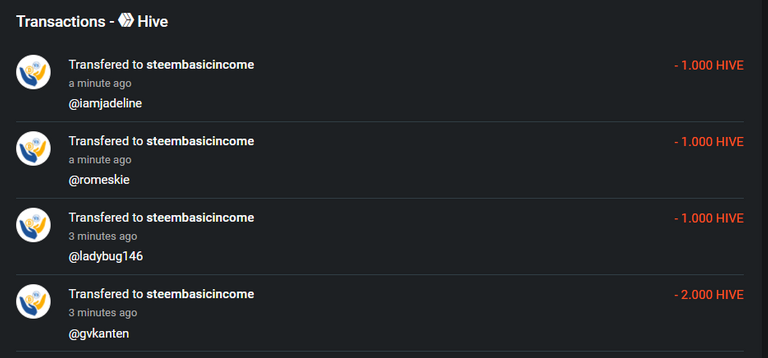 Power Up!
I would be remiss to not join in on the power up myself! Below is me adding some more Hive Power to my total, getting me closer to that 25k Hive Power goal that I have for the end of year! I don't know how the month of December is going to go but I will certainly be trying my hardest over the next few months to attain my goal! I'm excited that I've been able to get to the 23k Hive Power mark so far this year! I think I was only thinking I could hit 23k by the end of the year so 3 months shy is great. If I can try to predict the way the rest of the year goes, there is a chance that I could hit 25k by the last days of the year! Wild stuff! Lol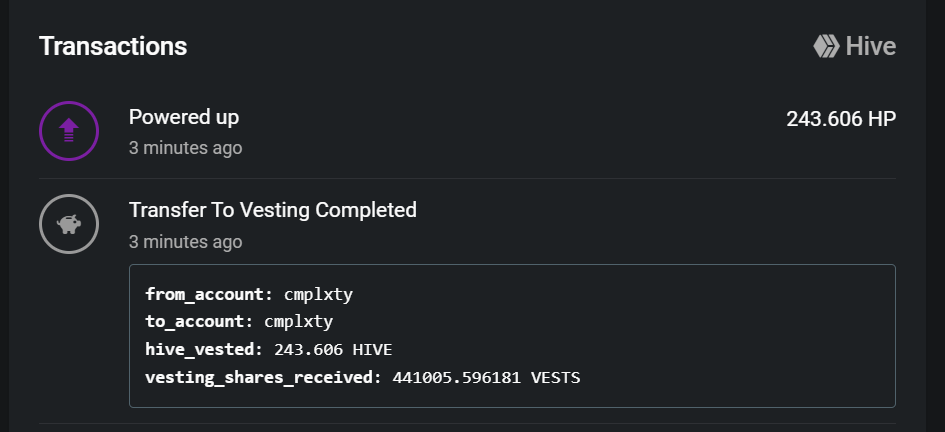 Connect with me!
Do you want to get paid, in crypto, for searching the internet? Try using and signing up for Presearch to earn some great crypto! I've currently got 2,720 PRE tokens, with a market value of $380.27. It doesn't sound like a lot but when you search using sites like Google you get paid $0! Join Presearch to break Google's stranglehold on the internet searches. If you'd like to sign up, use my referral link below and spread the word!
https://www.presearch.org/signup?rid=513043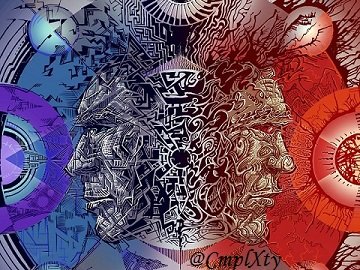 Posted Using LeoFinance Beta
Posted Using LeoFinance Beta
---
---