Kid Sized Job
Hi fellow Edders,
Today I wanted to laugh a bit about kids and their interests!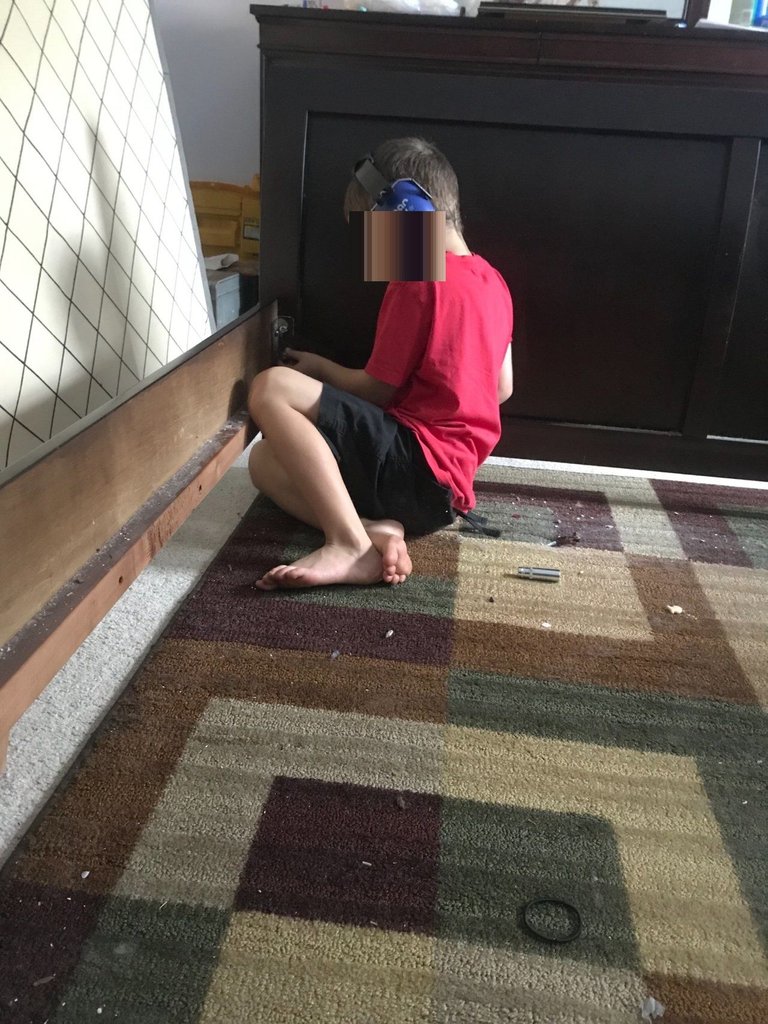 Kid Sized Job
One thing that I as well as hopefully many parents realize, is that kids will learn things in their own time!
Our son has been a bit challenging when it comes to the educational department let me tell you! Lol. We've got him in some programs to help him learn alongside the stuff we are doing at home and we had a teacher the other day tell us "he is behind, he isn't learning like he should!"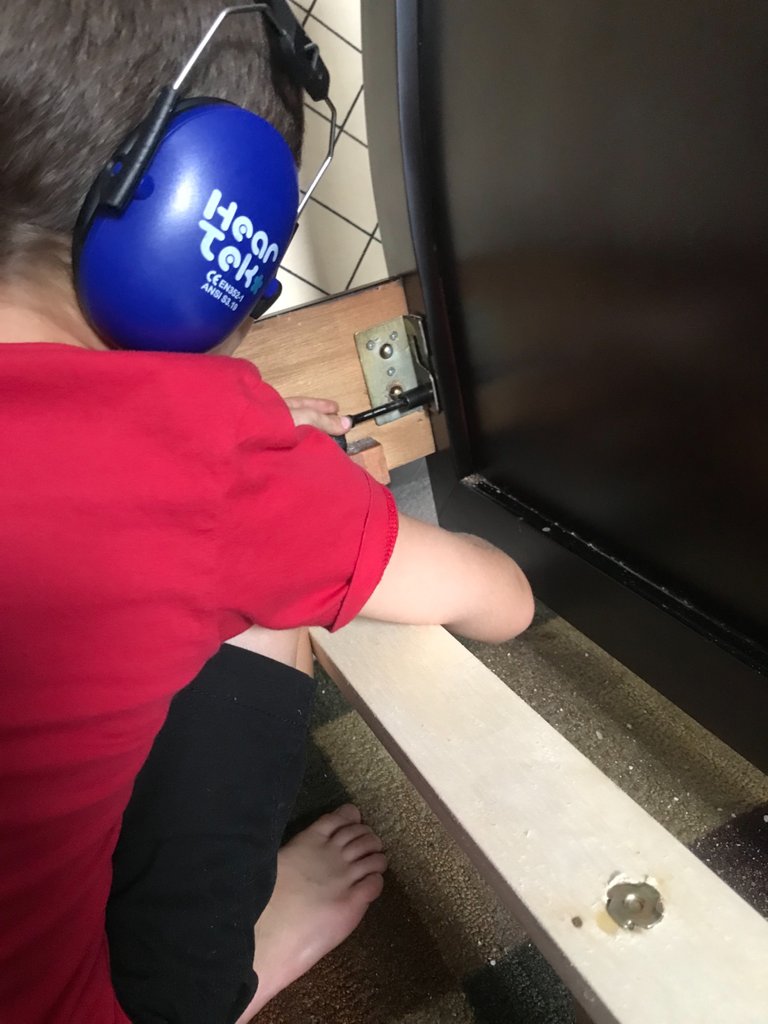 What I think is unfortunate is when people are trying to jam kids into a metaphorical small box when it comes to their learning and how they are developing. This teacher is good at her job and is very smart in her own right but she is only seeing a small snippet of our son's life and it's focused only on the time she spends with him to help him read, remember his letters and most recently start doing some math.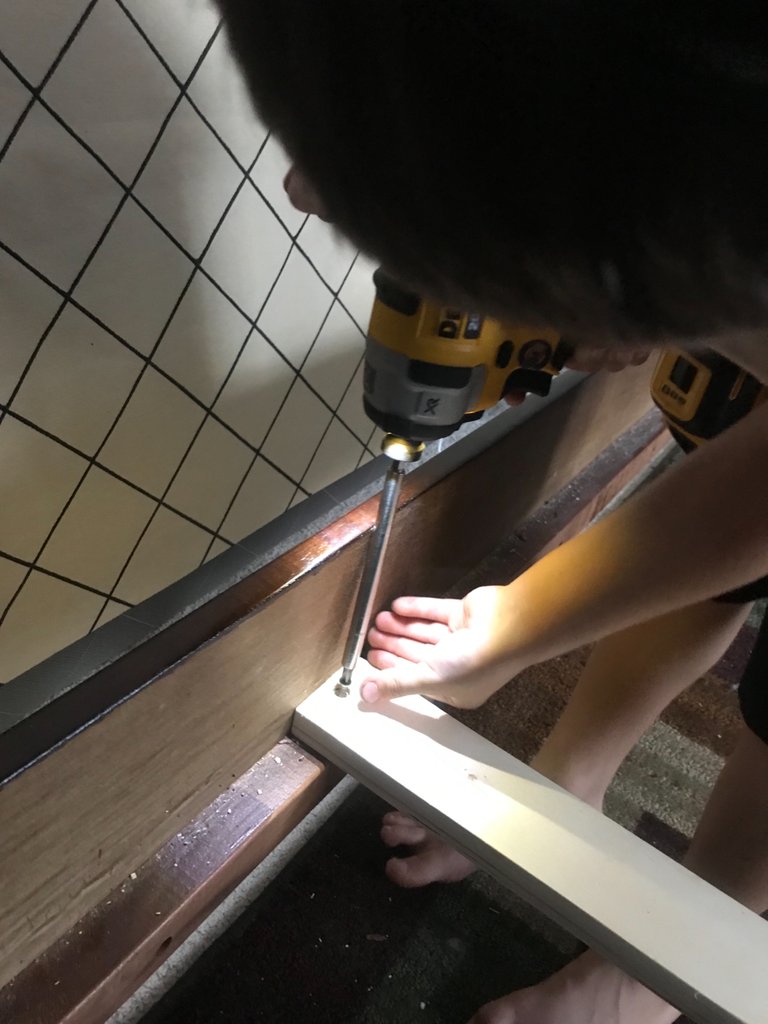 What she doesn't see is the passion our son has for other things that actually interest him such as doing these various manual labor jobs at home! With our son, and I think a fair amount of young boys, is they are very active physically and don't care too much for the soft stuff like letters and numbers. They can help you build things, move stuff and do all the great physical work but aren't as interested as they are in this, with basic things like learning how to read.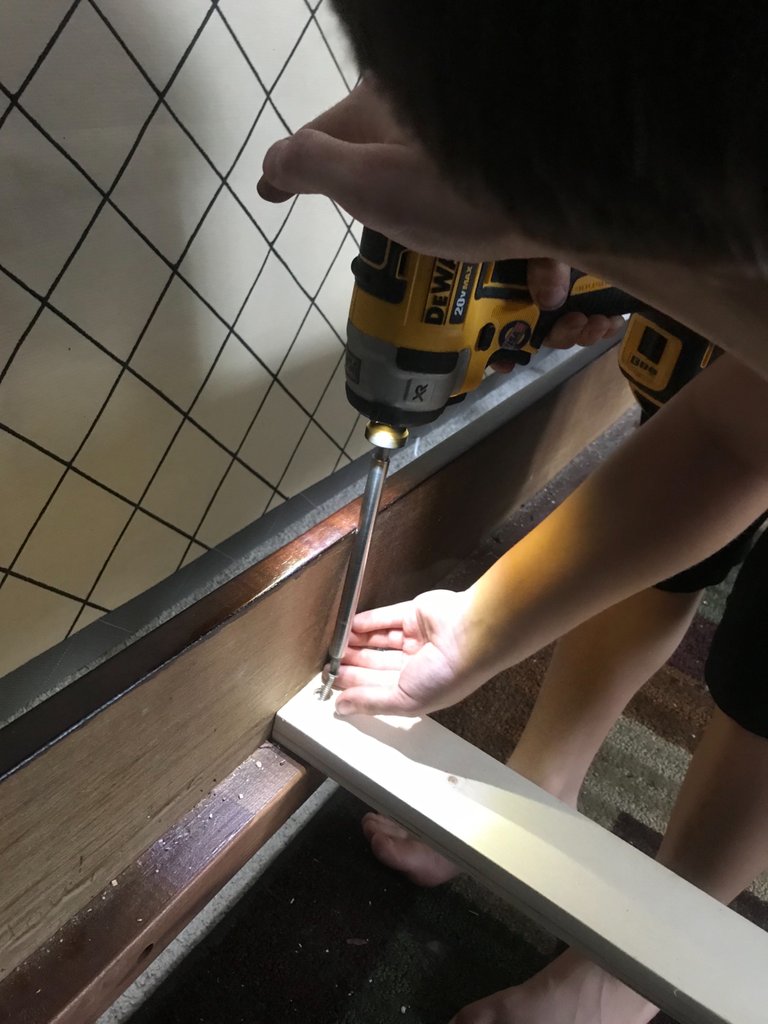 We are in the process of moving and it's been a little difficult as it always is when you are moving but what's been fun for him is being able to help with things like this. He has a lot of passion when it comes to using tools, building or dismantling things and doing physical work. He insisted I let him do as much of this as I could by himself and he did quite the good job! I was naturally trying to show him what he should do and he fought me on it to try and show his independence but overall he did great on many fronts which was nice to see.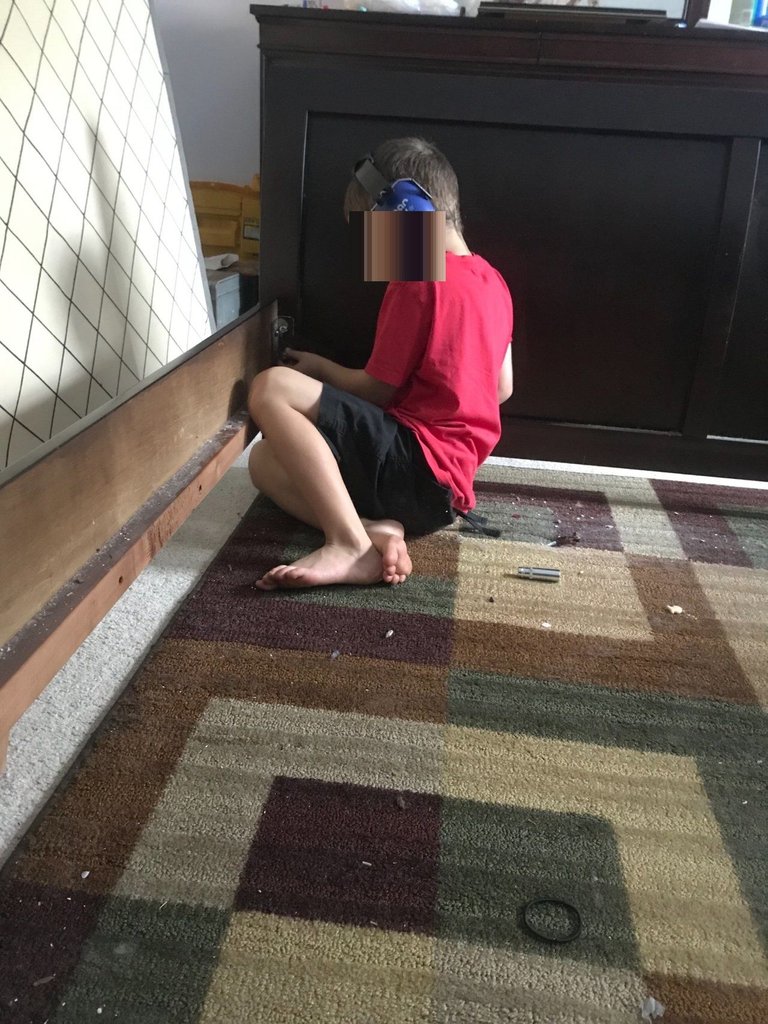 A big thing for kids, when they are able to be in their desired element is they thrive and do excellent with things that interest them. Trying to jam them into a box that is meant for everyone will naturally not work for a significant amount of them. I think the way education is undertaken in the world today is thankfully changing more towards parents being empowered to drive the education that their children undergo. Kids can certainly hit milestones like reading "x" number of books by "x" age which I don't necessarily disagree with in some aspects. What I think is shifting is the leeway we are able to have to guide them in the direction we want them to go instead of being dictated at by a public school system and be largely disconnected from their education entirely.

Connect with me!
Do you want to get paid, in crypto, for searching the internet? Try using and signing up for Presearch to earn some great crypto! I've currently got 2,645 PRE tokens, with a market value of $862.27. It doesn't sound like a lot but when you search using sites like Google you get paid $0! Join Presearch to break Google's stranglehold on the internet searches. If you'd like to sign up, use my referral link below and spread the word!
https://www.presearch.org/signup?rid=513043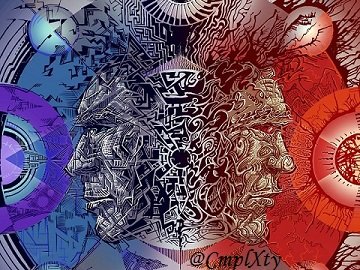 Image source
---
---