Lessons in Maintenance
Hi fellow Parents,
Today I wanted to appreciate the small things of being a parent!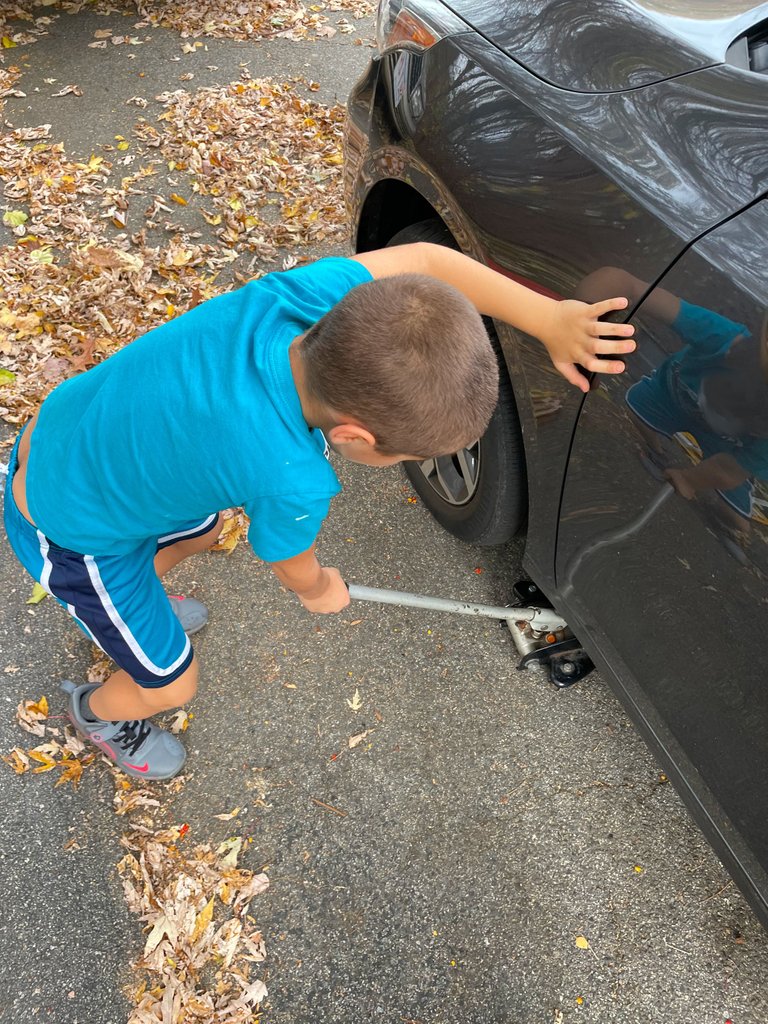 Lessons in Maintenance
I think one of the most important things that we can do for the kids today, in my personal experience and opinion, is to teach them how to do things on their own!
I think one of my most important jobs as a parent is to help prepare my son for the future and what lies ahead, in all the different ways that things can evolve. One of the ways that I am trying to prepare him for that future is to empower him to be able to figure out and do things for himself so that he can feel confident in lots of different areas in life.
I think confidence is severely lacking in the society we live in, where people are changing their genders on a whim (not to down people who are truly in need of this, some are just fucked up) I think it has a lot of reasons that things like that occur, and one of the big ones in my opinion is a severe lack of confidence. The confidence comes in so many other ways too though, when something at home is broken in some way, having the confidence to know that there is a good chance that we can take it apart, fix it, and put it back together successfully is very important for a lot of reasons. One good reason is that it saves money in the long run to learn these things!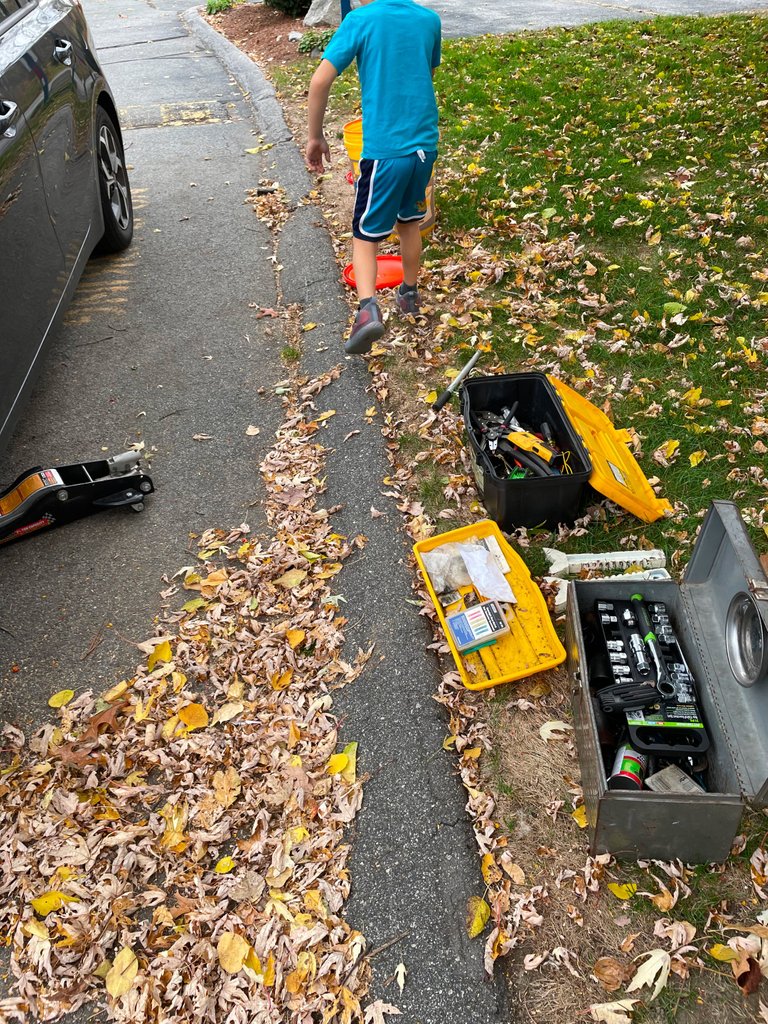 The other day I needed to take advantage of the beautiful weather we had in November, where normally it's in the 30's and 40's, it was in the high 70's! It was insane. I desperately wanted to go for a hike or something but I knew that I needed to do something more important: some routine maintenance on the car!
The job we did today was a simple one but an important one that you will see in a few pictures below. We rotated the tires on the car. Moved the back tires to the front and front tires to the back. It seems like a mundane task but it is important to do every so often!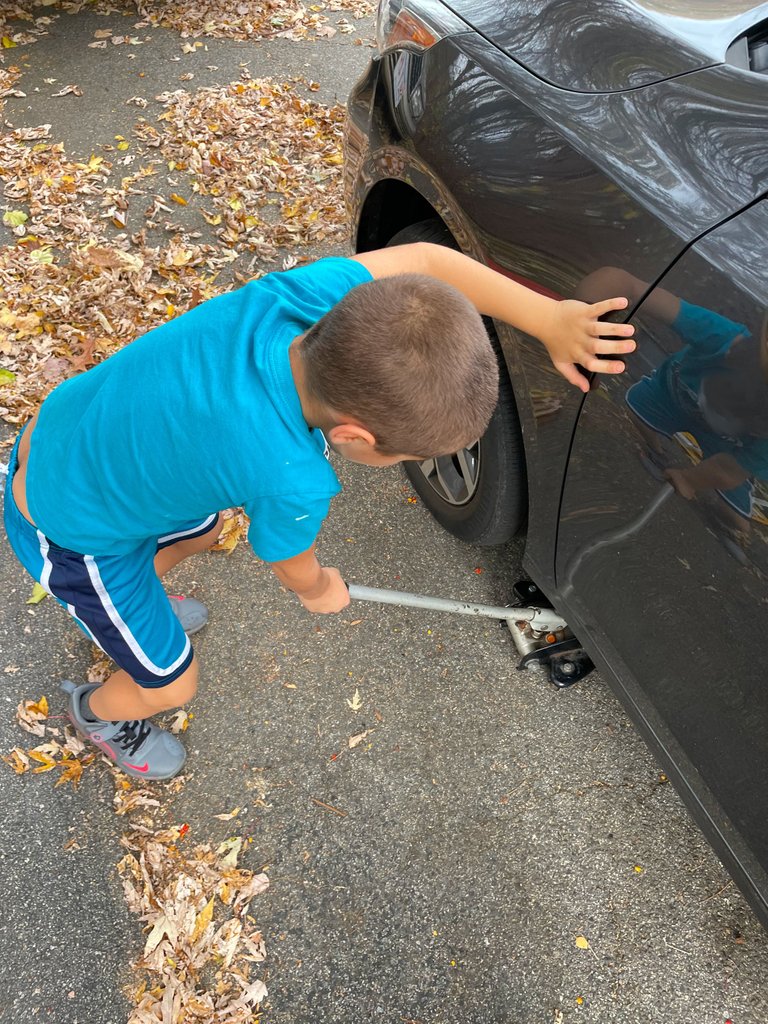 The little man was more than happy to get to help me with using some tools to do work. Whenever there are tools involved, or whenever I need his help if it comes down to it, he's always interesting and willing to lend a hand. He is definitely going to do something later in life where he works with his hands, which is perfect!
He helped me jack the car up into the air so that I can put the jack stands under it and safely work on the car. Before we did that completely though, one of the things that I learned myself was that it's smart to loosen the lug nuts of the tires while it's on the ground and the tires are guaranteed not to move on you lol. Solid tip if you're looking for one!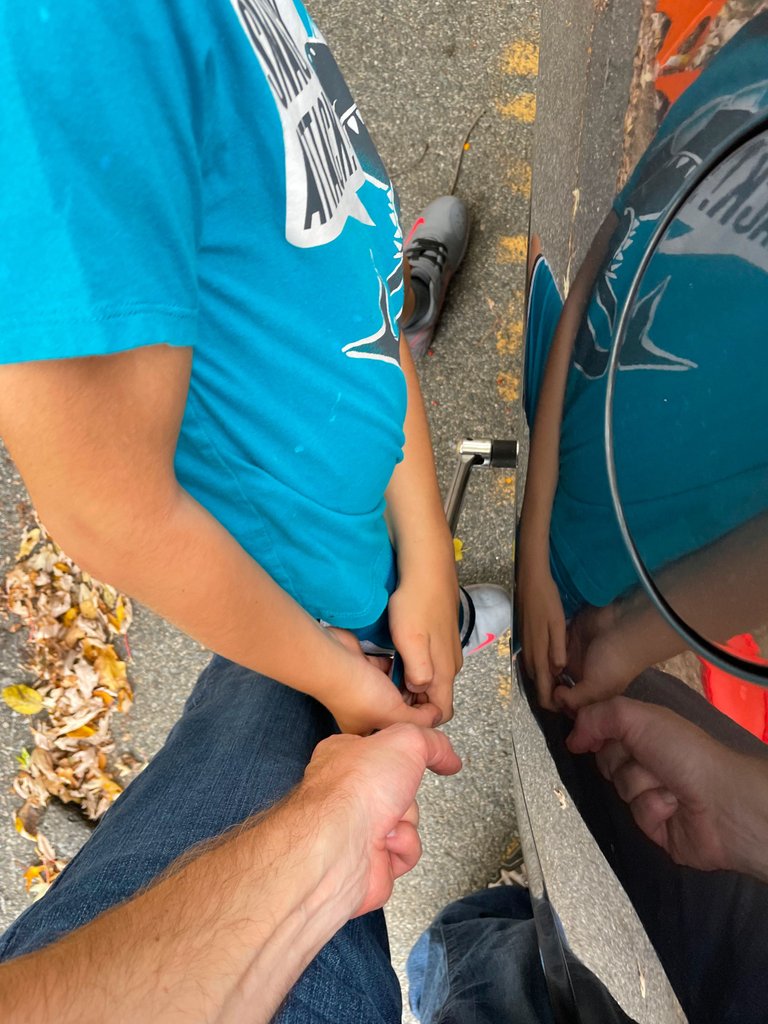 One of the other things that I make sure to do when I'm doing these types of things with him, is try to show him and explain all the different things that I can. He loves asking questions! He is a sponge for knowledge on these things that interest him, as pretty much every kid is. I think that's wonderful for sure!
I was showing him the different parts of the passenger side wheel well assembly here. What my finger is on right now is called the "knuckle" of the suspension. It keeps things connected and needs to be removed when work is being done on things like the spring suspension there, the ball joints or numerous other pieces of the suspension. Thankfully you don't need to take this off when you're doing the brakes, which is the next task in a few weeks!
He was asking what every part under here was though which was great. I showed him the brake caliper, clip, pad, rotor, upper control arm, lower control arm, axel, ball joint, knuckle, suspension, spring, brake line and emergency brake sensor. I've learned about these over the years from doing the brake work myself and all the fun challenges that come with it. Just knowing these basic parts of a car I think is critically important because it gives us a basis to have when it comes to fixing all kinds of stuff.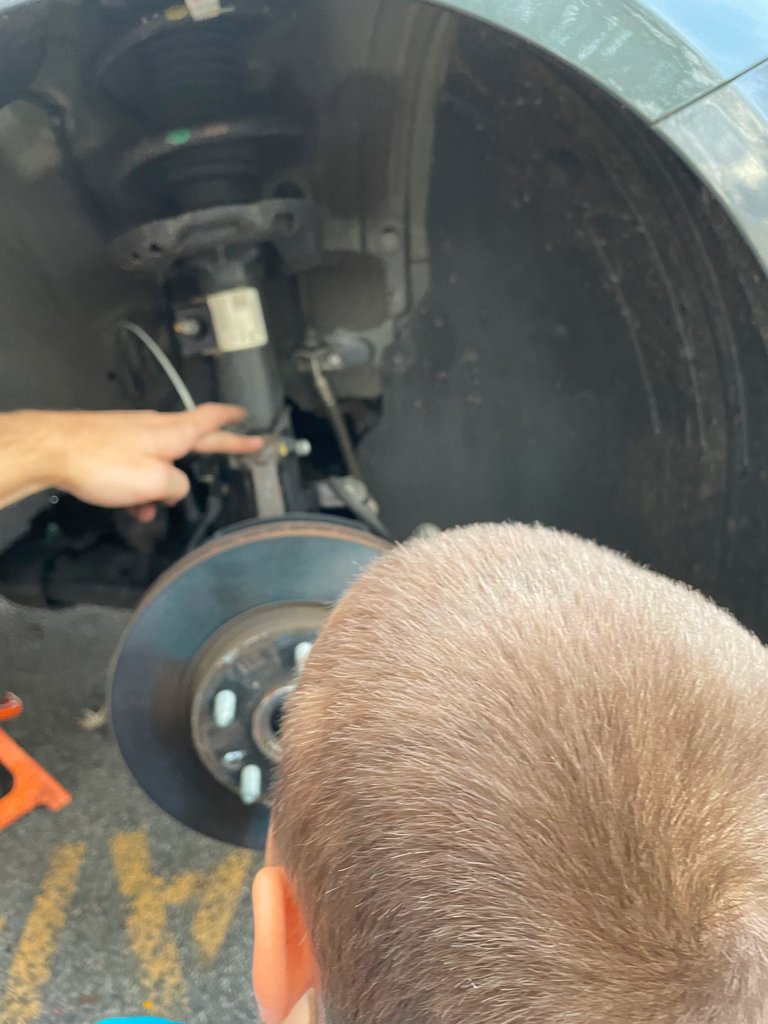 What I was also showing him was why we rotate the tires! The tire immediately below is in good shape. This tire was one of the ones that was in the back and it's looking symmetrical in the wear and it doesn't have anything crazy going on with it, which is ideal.
The front wheel though! That's a different story. The front wheel, as most front wheels do, has fallen out of alignment sadly. The tire below here is one that was up front and you can see that on the right side it has uneven wear. The left side is in decent shape but it does have some issues like the outer wall being a little bowed out in some areas.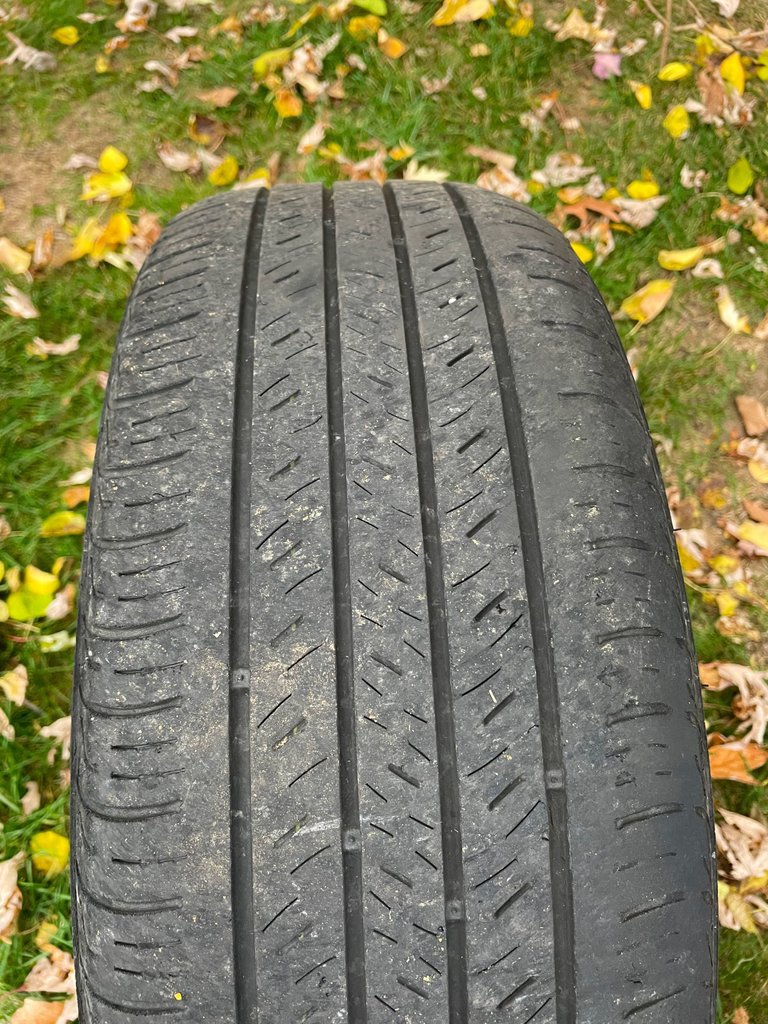 The uneven wear on the outer wall of the tire is problematic for sure and it's a sign of some suspension work that I need to do. I have to look up to refresh my memory but one of the pieces of the suspension structure needs some work.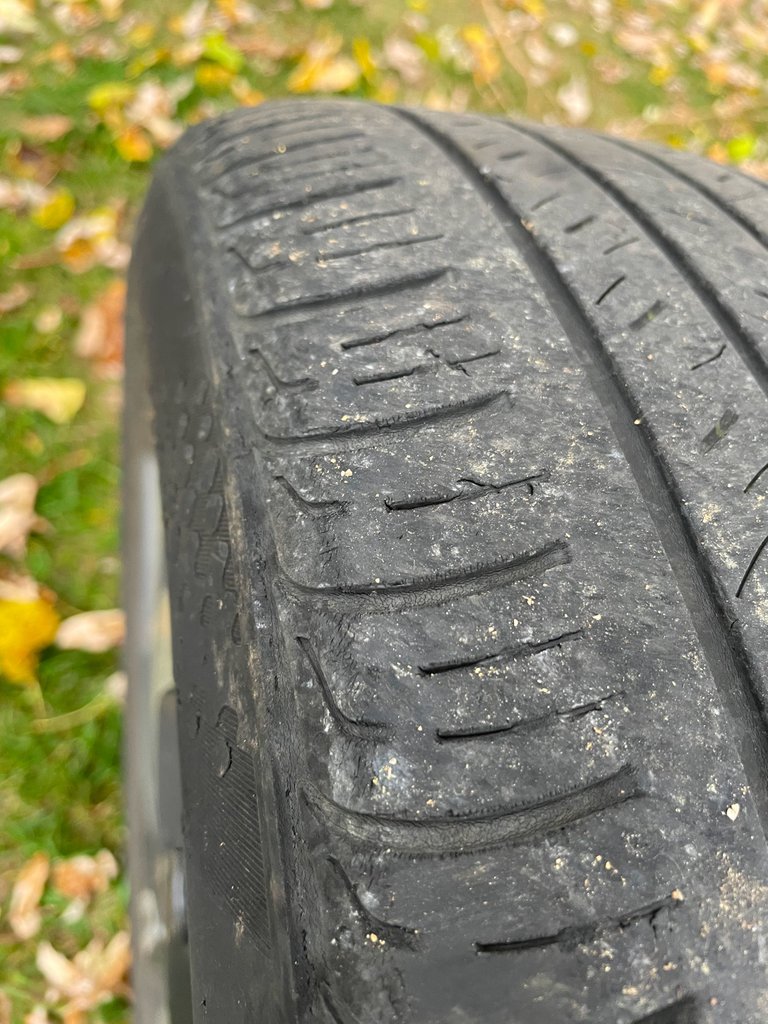 The real unfortunate part is the part of the tire here! This is the inside part of the tire and you can see the wear pattern on it is far more uneven than it should be, if the wheel alignment was accurate then I wouldn't have the wear on just the inside, it would be across the tire as we saw with the normal tire a few pictures above.
When we got to the point of the tires and the wear patterns, the little man was just about had his fill of the work I was doing lol which was okay! He absorbed a lot of information but he is an adolescent so he was more interested in playing once his time was up. He was having fun playing around in the grass and trees near me while I was doing the work so it was a good father-son outing. I try to have these types of things as often as I can so that he gets exposure to all kinds of different things. I've even shown him some of the work that I do on computers which he's interested in but until he can read better, it's not a whole lot more interesting than other things so he isn't as enthusiastic about it.
Overall, I was happy with the maintenance we accomplished and have another project planned soon, but as I said these are crucial things for a dad to be teaching his kids! Girl or boy, they need to learn this stuff!

Connect with me!
Do you want to get paid, in crypto, for searching the internet? Try using and signing up for Presearch to earn some great crypto! I've currently got 2,720 PRE tokens, with a market value of $380.27. It doesn't sound like a lot but when you search using sites like Google you get paid $0! Join Presearch to break Google's stranglehold on the internet searches. If you'd like to sign up, use my referral link below and spread the word!
https://www.presearch.org/signup?rid=513043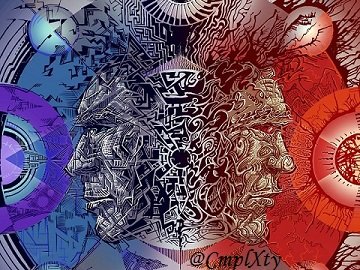 Image source
---
---