Monochrome Monday Autumn Mountains
Hi fellow Hiveians,
Today I wanted to do some more editing of some older photos, these ones we took last fall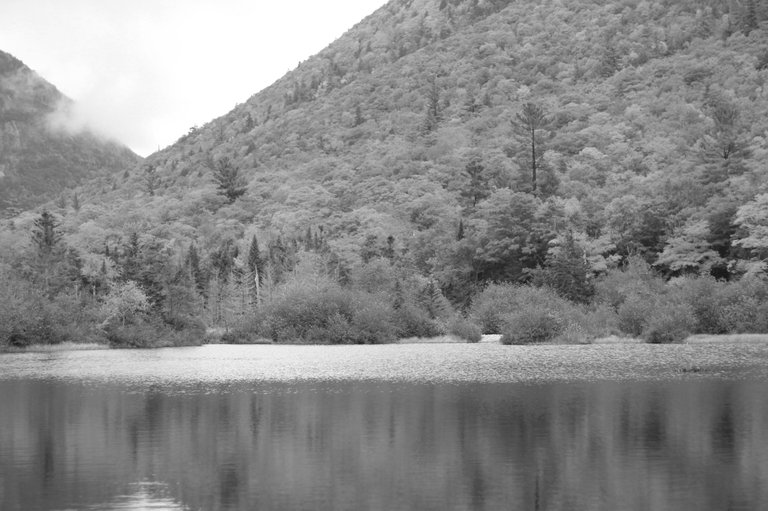 Monochrome Monday Autumn Mountains
The mountains of New Hampshire are quite beautiful, even if they are some of the oldest around. That means the mountains aren't as giant and craggy as they are over on the Rockies or the mountains of the West Coast but I think they are still beautiful nonetheless.
This past fall we took a trip and did some pretty awesome stuff with trains and all that but what we got to see were some picturesque landscapes! The mountains here are filled with all kinds of trees, pine trees, maple, oak and everything in between. This makes for quite the interesting backdrop of a lake.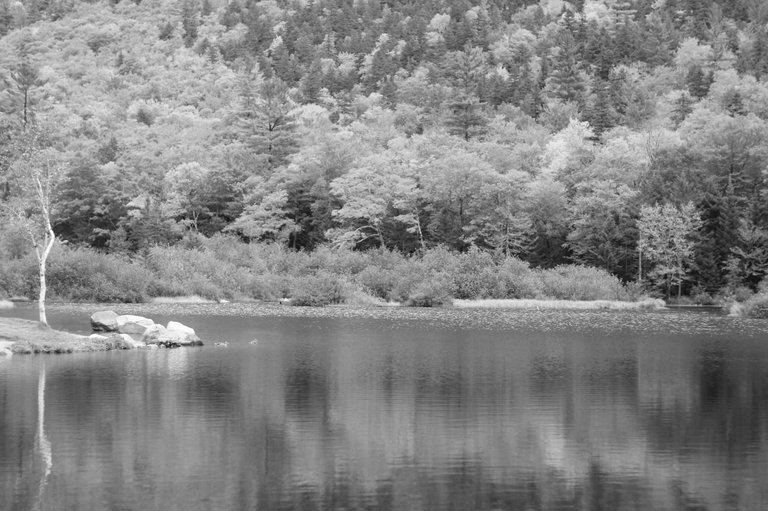 When the lens we had didn't let us zoom out as far as we wanted, we figured we would get a little creative and try to capture some interesting landscape photos like this so that we could appreciate the mountains but not end up looking at a strangely framed photo. It was a little tricky getting the landscapes in as much of focus as we wanted to, which made it actually a little fun to see what we could manage.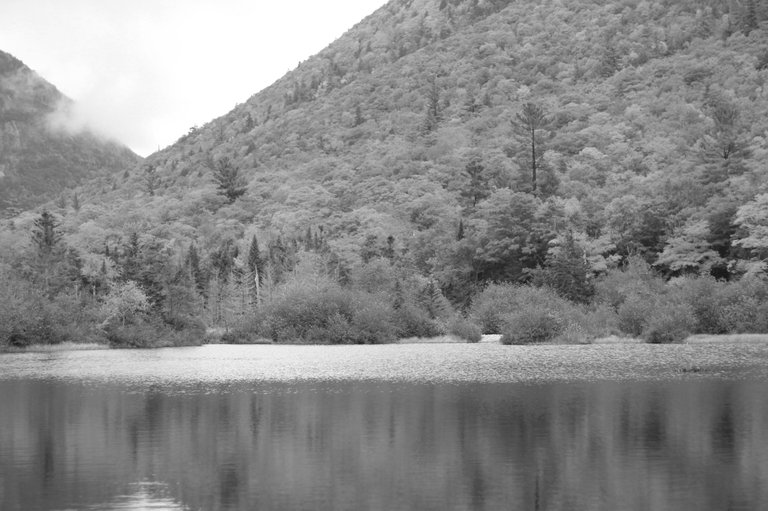 Of course Mount Washington here was the star of the show. This was at the bottom of the cog railway, with a train chugging along the tracks down the mountain. Flipping the picture from color to greyscale adds an older element to it, I think. We certainly saw lots of old photographs when we were there at the railway looking at the history! If I could fade this picture a little more, it might pass off as something from history books :D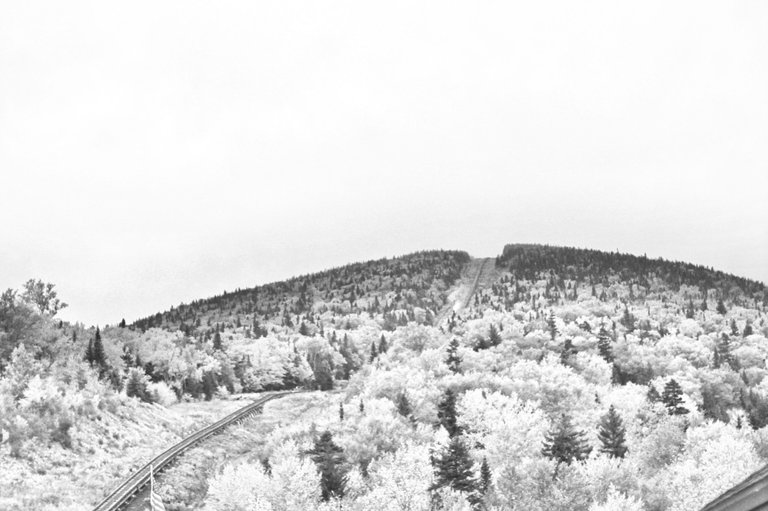 Connect with me!
Do you want to get paid, in crypto, for searching the internet? Try using and signing up for Presearch to earn some great crypto! I've currently got 2,720 PRE tokens, with a market value of $380.27. It doesn't sound like a lot but when you search using sites like Google you get paid $0! Join Presearch to break Google's stranglehold on the internet searches. If you'd like to sign up, use my referral link below and spread the word!
https://www.presearch.org/signup?rid=513043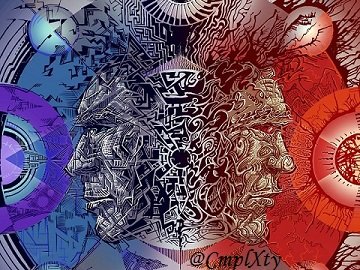 Image source
---
---