Monochrome Monday: Frozen Brook
Hi fellow Hiveians,
Today I'm here with some other photos from the past that I thought were striking!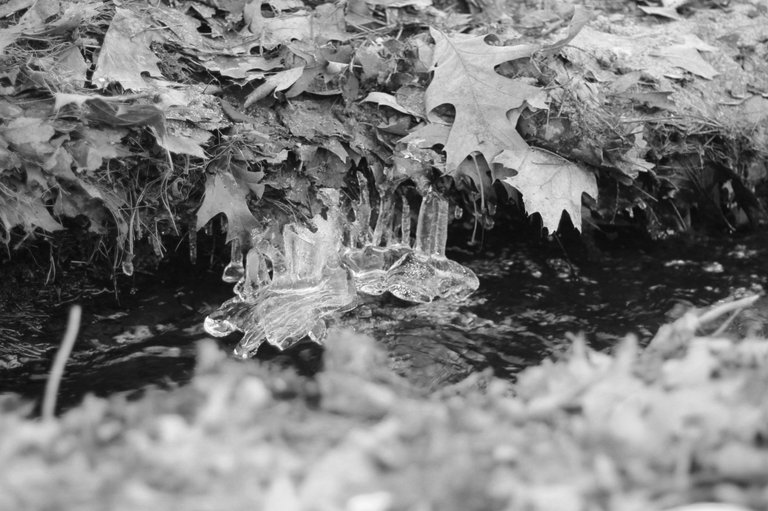 Monochrome Monday: Frozen Brook
With having taken lots of pictures over the years, most of them stored on the SD cards of the camera, it's fun to go back and look at some older ones to see what I can use for some nice edits. This one is certainly an interesting set I think!
This was taken at the lake that we go to often and I wanted to capture the really cool bubbling brook that was flowing past us. Thankfully I was able to get these nice shots of it because soon after I got these my boot sank in the mud lol that ended that trip real quick!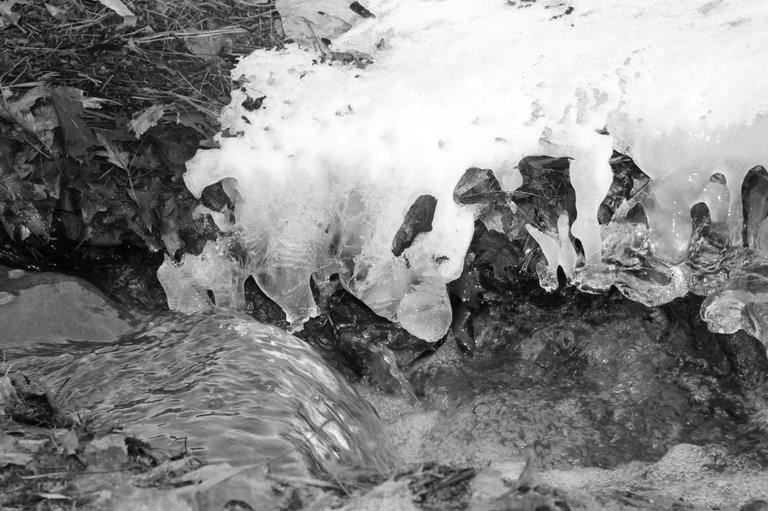 The brook was cool for a few reasons but one of them was that it was the path the larger river followed when it drained into the lake. Normally this whole area is underwater when the lake is at full strength. During the winter though, they drain the lake down many feet so that it can fill a bigger lake. Thankfully in some regards, they do that otherwise I wouldn't be able to get a shot like this!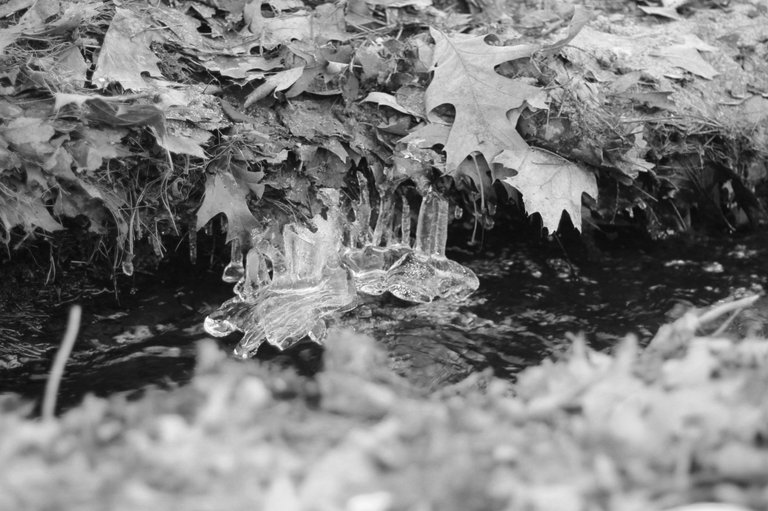 As I make my way back through the camera, I'll be finding interesting photos like this that I think I've not posted before, at least in an edited black and white fashion. There are quite a few cool pictures to go through!

Connect with me!
Do you want to get paid, in crypto, for searching the internet? Try using and signing up for Presearch to earn some great crypto! I've currently got 2,645 PRE tokens, with a market value of $862.27. It doesn't sound like a lot but when you search using sites like Google you get paid $0! Join Presearch to break Google's stranglehold on the internet searches. If you'd like to sign up, use my referral link below and spread the word!
https://www.presearch.org/signup?rid=513043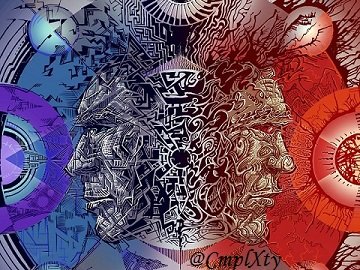 Image source
---
---