Mountain Lake Walk
Hi fellow Hiveians,
Today I have a few photos from the beautiful mountain vacation that we took a few weeks ago!

Mountain Lake Walk
The mountain area that we went to, the White Mountains, is definitely one of my favorite places to visit. There are so many different things around to go see! This place is one that we visited last year in the fall and it had it's own beauty for sure but in the summertime I think it's just as spectacular!
The different paths on the mountain are quite remarkable in that you can see where what I think is a river cuts through the mountain. There ends up being a lot of rain up there and these mountains are all granite which means that they don't have a whole lot of topsoil. When it rains, the water has only one place to go: down! In the picture here we can see 2 major streams that are coming down the mountain. On the left is one that I think would be pretty awesome to get up to! It's got quite a little ravine there and I'm sure it's dangerous but well worth the inspection.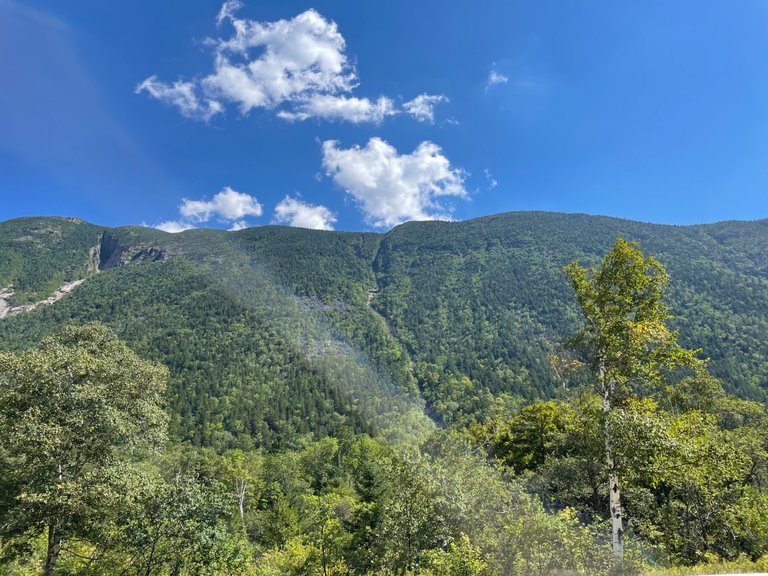 This small mountainside lake is one that I can't really find what the name of it is lol. It's certainly not Echo lake as that's a lot closer to a different mountain top but I guess I will eventually figure out what it is. In any case though, it's a beautiful one! It's got quite the steep mountain on the side of it which feeds it slowly but surely through the runoff from the top. You can also see the giant sections of exposed granite there. From that you can certainly figure out why they call New Hampshire the "Granite State". There's lots of it all around!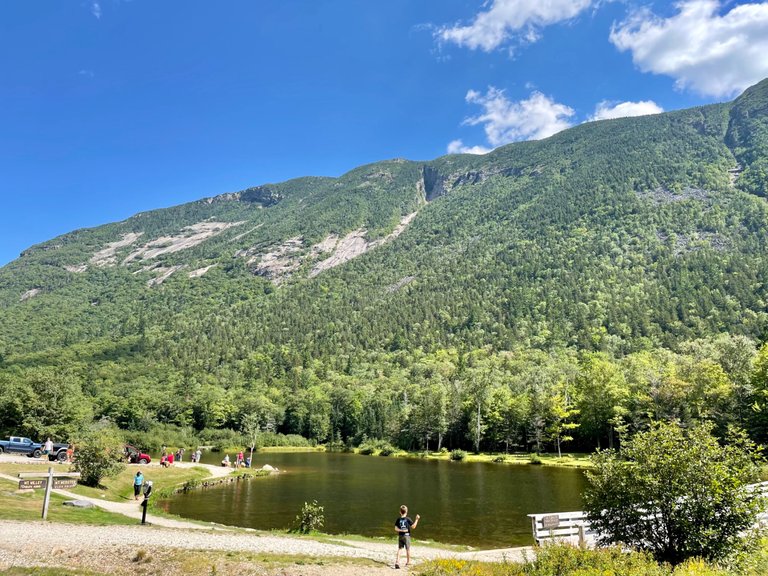 One thing I'm incredibly impressed with though are the pictures! This is my work phone which is a much newer iPhone model than the one I've got and damn this thing takes such crisp looking photos lol. I was sad that we didn't bring the DSLR like we did last year but damn these photos are incredible in their own right!
The place has a really cool bridge and waterfall right here as you can see and it's one of the more surprising places that is tucked away in the shadow of the mountain. If we didn't drive by it, you'd have as difficult a time as I am having trying to identify it by looking just at a map! Lol.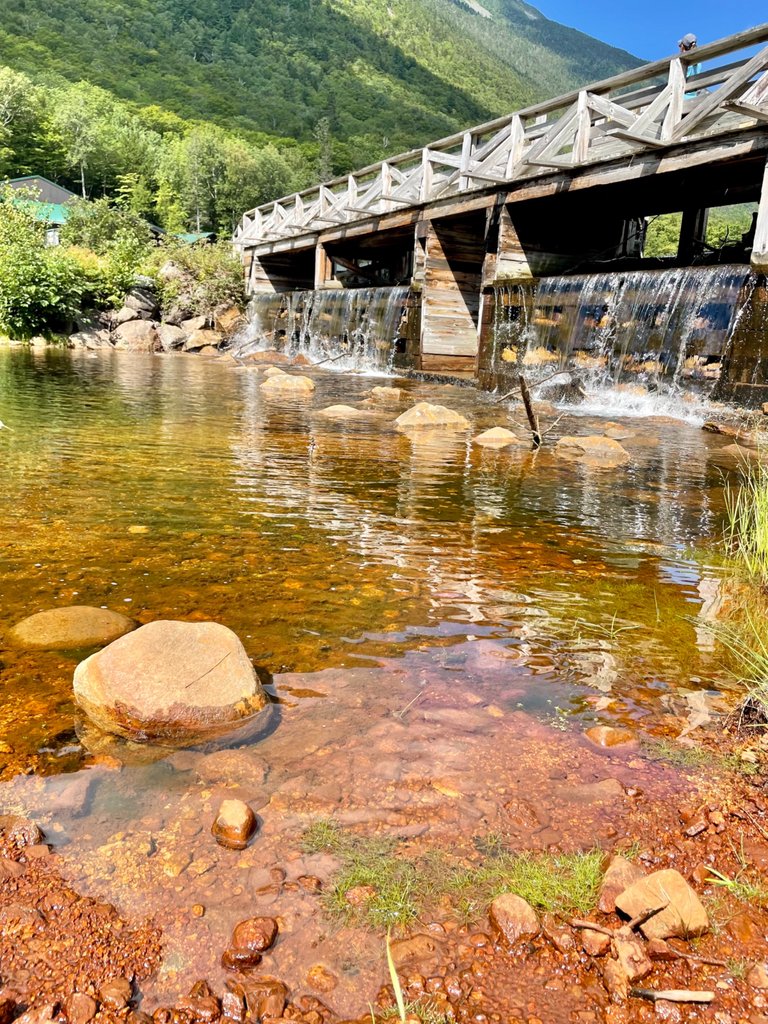 The little river here is also really cool in that it had a few trout when we were there! We had the fishing poles in the car and the little man wanted to go out there and try his hand at catching one but we opted to keep the visit relatively short. This place here is a nice stop on the drive to Mount Washington and it's got crazy views and vistas in many other spots. It's also a nice stopping point because it has decent bathrooms and it's also got a little store where you can get some supplies. I think the store does pretty well because there isn't a whole lot around here besides that! They've got the market cornered for sure lol
The spot is a nice river up top above the waterfall and it comes down and winds down here as well. It ended up being a really nice spot to take a little break, stretch our legs and let the little man blow off some steam while we relaxed a little bit and enjoyed the views. I certainly won't get tired of these types of trips that's for sure!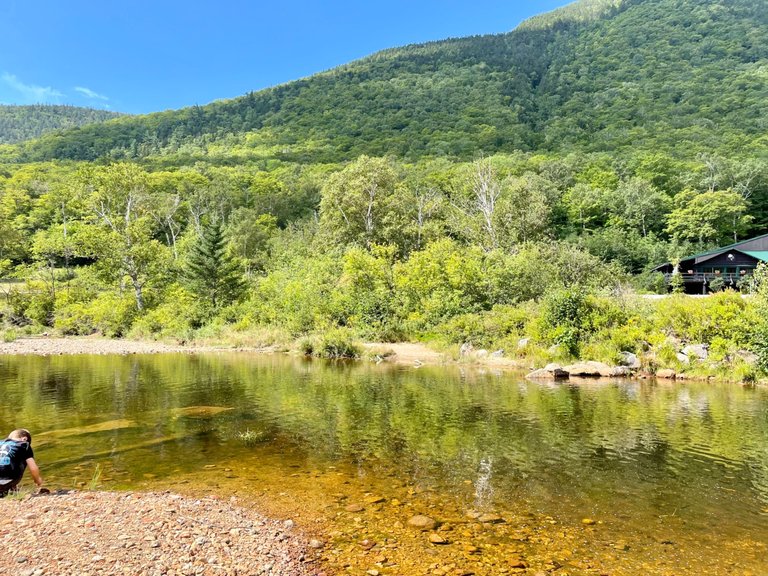 Connect with me!
Do you want to get paid, in crypto, for searching the internet? Try using and signing up for Presearch to earn some great crypto! I've currently got 2,720 PRE tokens, with a market value of $380.27. It doesn't sound like a lot but when you search using sites like Google you get paid $0! Join Presearch to break Google's stranglehold on the internet searches. If you'd like to sign up, use my referral link below and spread the word!
https://www.presearch.org/signup?rid=513043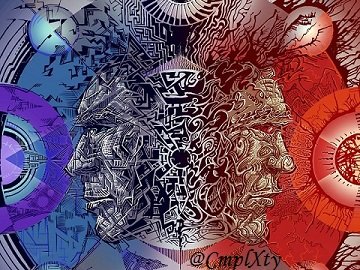 Image source
---
---