Waders Extends Possibilities
Hi fellow Hiveians,
Today I wanted to appreciate the fact that we've got something as awesome as waders!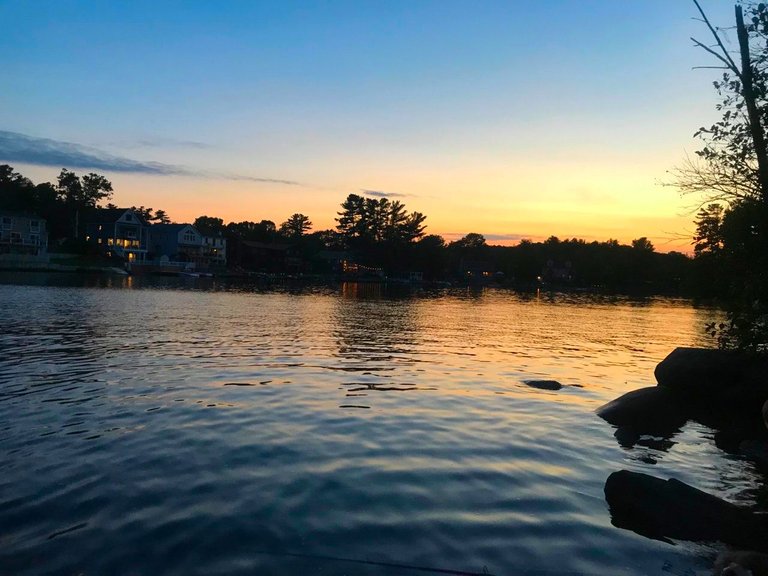 Waders Extends Possibilities
Fishing is one of my favorite past times and it's what excites the little man the most these days. One of the things that we started to do last year I think it was, was to use some waders a little bit. Granted he was a lot smaller than he is now, and growing like a damn weed still (which is great! I think it means we are feeding him properly not loads of shit) but this year we really got to expand our adventures when it comes to fishing!
If you're not familiar with waders, there is a picture of them below. They are basically waterproof clothes that you can walk in the water with. It's incredible! It allows you to get right into the water and not get wet, as long as there aren't any holes in them of course. This has really expanded our range of areas that we can fish and extended the season for us. We don't have a boat right now so what we've been doing is primarily fishing from the shore or bridges that we can find and easily access. With waders though, you get to expand that a considerable amount!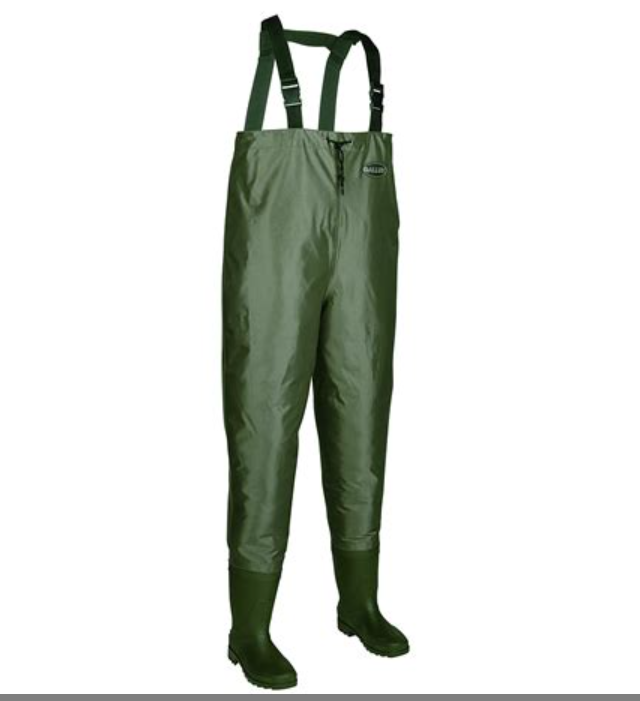 Waders are great and especially in this scenario. We've been going around this one lake for a while when we are fishing but one of the things that limits us is that we can only really go to one or two specific sections that the fish are hanging out. Thankfully a few weeks ago, the little man and I went to another spot that we've fished at before but didn't have good luck. There was a small path next to the parking spot so we decided to check it out. It ended up being a peninsula! It was awesome! There was a bunch of extra fishing areas just down the peninsula there but what was really the best part of it all was that there was an island at the end of the peninsula separated by about 8 feet of water and it wasn't incredibly deep.
The island too is loaded with wild blueberry bushes! That was an awesome find and if we are still living here next year, we will absolutely be coming back in the early summer to feast on the blueberry treasures all over the place!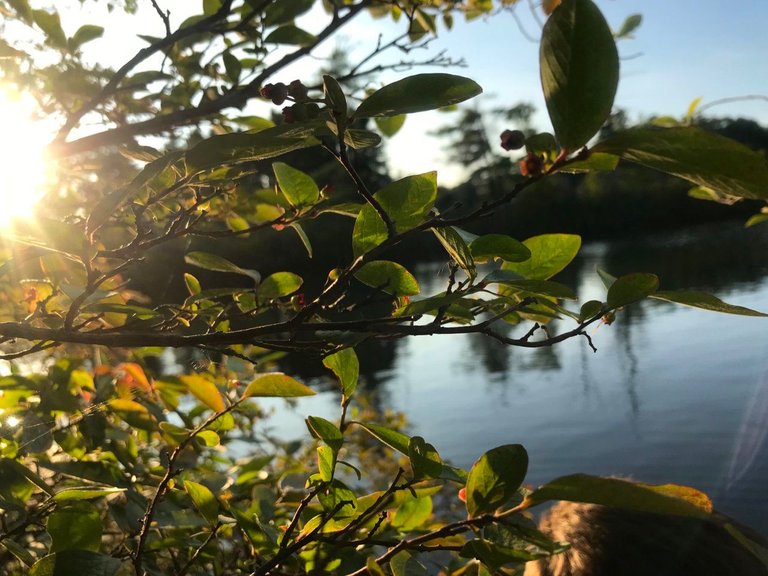 What was cool about the island too, was that there were a few different ways to get to it. We went the most difficult path of course, because we weren't aware of the other options at the time. The good thing about the little man is that he's exactly like me, which is good and bad lol, in that he loves exploring! So we were exploring around with our waders and had a lot of fun doing it. The island is actually a pretty good size and it's got 2 sections to it. There is a larger section which we were at in the pictures here, and a smaller section. We spent most of the time the first day there at the larger section but in another post, I'll be posting about the smaller section.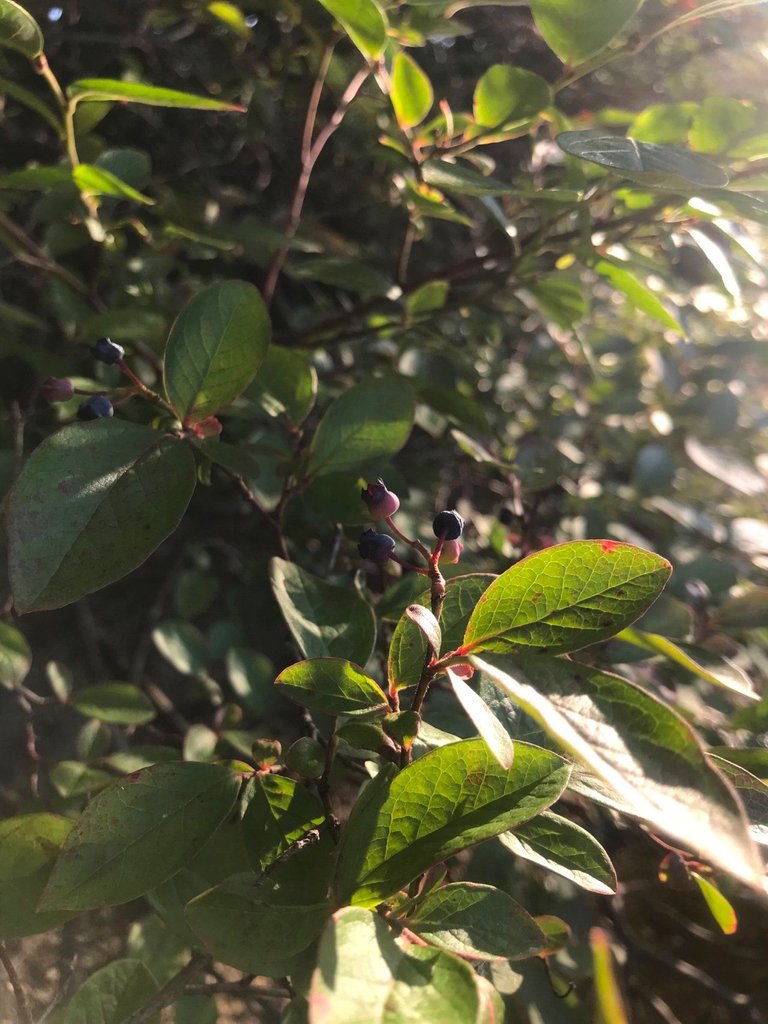 The island was beautiful in that we got to walk around in a gorgeous area, be right in the water and getting some good availability for things like these photos here which we wouldn't if we didn't have sets of waders for the both of us! I know we will be using these waders quite a bit in the coming weeks now that the temperatures are cooling and fall is around the corner. With fall being around the corner, that means that the other thing coming is trout and cold water fishing! There are a bunch of trout spots around and we will certainly be going in well equipped with the waders and some different baits in hopes of snagging a few wild trout. We caught farmed trout this summer which was awesome but I'm really looking forward to some wild trout!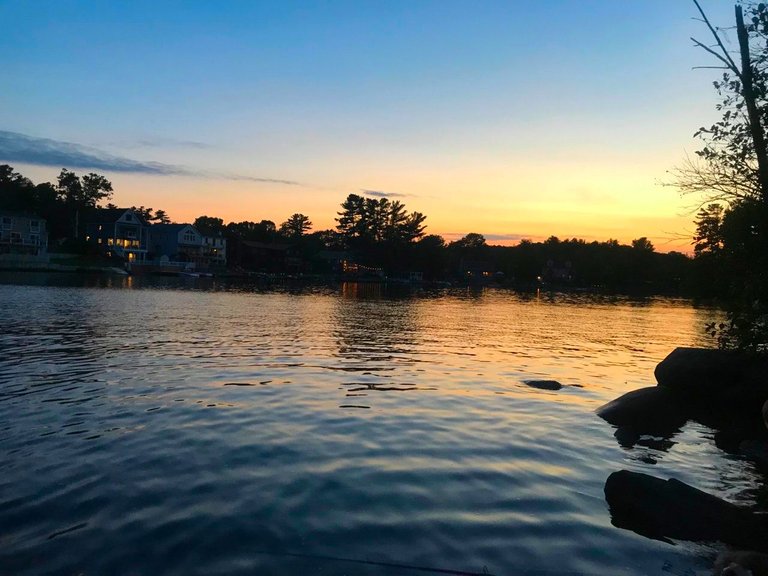 If we do manage to catch a good size trout, one of the things that we will definitely be doing is bringing it home depending on where we are and getting it cooked up! We may even get to put our newfound flint and steel fire skills to work and get a decent little fire going to cook it up while we are out in the bush! That's going to be a really awesome thing if we can manage it because I've never been out with my dad where we caught fish like a trout and ate it over a fire outside. We would take them home and cook them but I think it would be really special to be able to take them out in the wild like that and eat it right there. It will be a really special moment for me that's for sure! I know the little man too but he may not remember it as well as I will lol

Connect with me!
Do you want to get paid, in crypto, for searching the internet? Try using and signing up for Presearch to earn some great crypto! I've currently got 2,720 PRE tokens, with a market value of $380.27. It doesn't sound like a lot but when you search using sites like Google you get paid $0! Join Presearch to break Google's stranglehold on the internet searches. If you'd like to sign up, use my referral link below and spread the word!
https://www.presearch.org/signup?rid=513043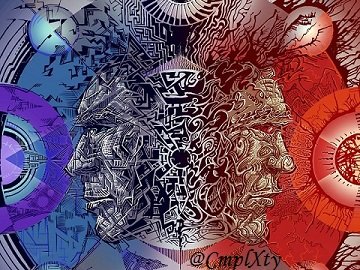 Image source
---
---