HBD in savings or Convert it to Hive
Hive is dipping hard and at the time of writing, price of Hive is trading at $0.45, that is more than 50% dip from the last 3-4 days. I have bought some of the Hive when it was around 0.65 fron HBD but since I believe in Hive this loss is just temporary and I will continue to buy the Hive because we do not know when the market reverses and we will see the Hive price going upwards.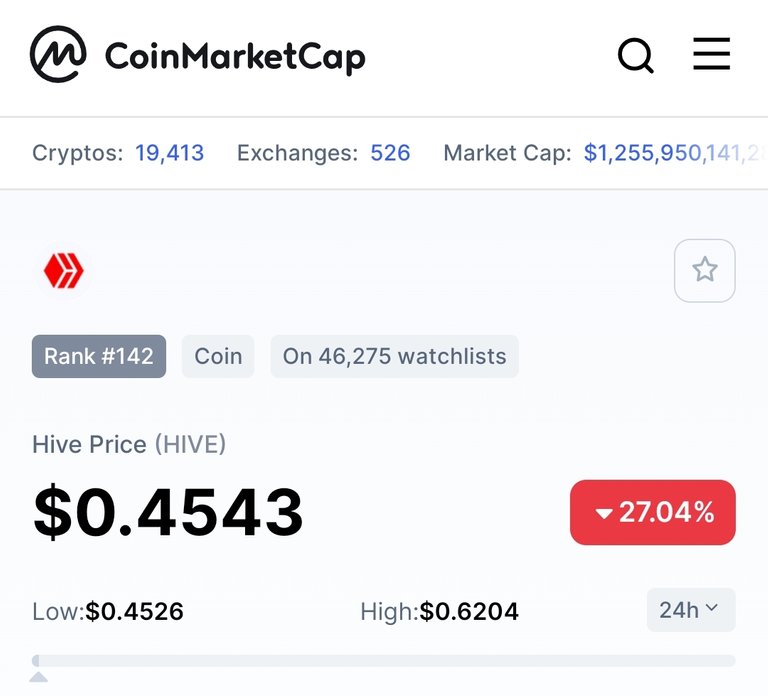 PC: Coinmarkecap.com
I have converted some of my liquid HBD to Hive and will continue doing it until and unless I exhaust all my liquid HBD. But the question is what do you do, keep your HBD in savings and continue 20% APR or convert it to Hive and enjoy 50% profit once it goes back above $1. 20% APR on HBD savings is permanent whereas Hive getting back to $1 is not likely happen soon as we are moving towards the bear market. Still if you have hoped for increasing your Hive Power then it is the time. Convert HBD to Hive and get twice more amount of Hive because of the dip.
What I am doing is Dollar cost average, I will continue to convert some of my liquid HBD to Hive to buy the dip and will keep the HBD in savings to get 20% APR that is I am doing both the things. I wanted to take advantage of the dip as well continue enjoying the APR on the HBD savings. Once the Hive increases its price, I will convert the Hive to HBD to move it to the savings. That is my long term thing but this dip has given me an opportunity to complete my Hive Goal sooner than I anticipated.
What you are doing with your HBD?
Posted Using LeoFinance Beta
---
---