Real Value of HBD

HBD is one of the hottest stable coins out there which is pegged to the dollar as well as gives around 20% interest on savings. Let's see what is the real value of HBD in my hometown. I stay in Bangalore, India which is a tech hub in India. It is a little expensive compared to the other places in India still 10 HBD is huge for some people out there.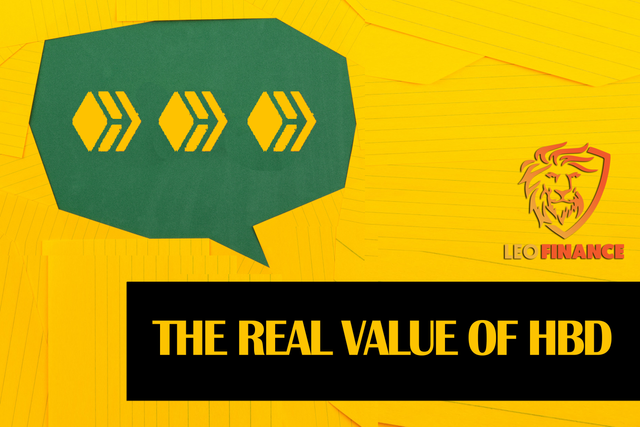 For me, I usually travel by my bike to go to the office and other places. So 10 HBD can complete my fuel expense for a whole week. I usually required around 7 litres of petrol and thus 10 HBD can help me to get it. As of now because of war and economic conditions around the world, the price of fuel has increased considerably otherwise I could have got 10 litres of petrol like 1 year back.

We eat rice and chapati a lot and thus 10 KG of Aata and 5 KG of rice which is required for 2 weeks can be purchased with the help of 10 HBD. This again depends on the number of people in a family, we have a family of 5 and thus this is ok for us but if there is a family of 2 then the same 10 KG of Aata and 5 KG of rice can go up to a full month.


I am a vegetarian and thus once in a while, we have paneer curry thus the price of 200g paneer is equal to 1 HBD.

Now if I have to get a South Indian Meal outside in a normal restaurant, then it will cost me 1 HBD.

This is what 1 HBD can help us to get in my hometown. But if I ould have stayed in my Village the same 10 HBD is actually can be used to get weekly grocery because there the price of the veggies, as well as other things, are cheap.
The rent is high out here and has to pay around 200 HBD per month for staying in a 2 BHK home in Bangalore. So to be honest HBD has a good buying power in India at least and thus there are a lot of fo people living under the income of 100 HBD per month too. They do the groceries and other things under 100 HBD and thus can be achieved if you are staying in your village.
The school expense is quite high out here and thus people have to pay around 150 HBD per month for a good convent school and thus that is the only tuition fee and thus there is another cost too which you have to shed to get your kid educated in a good school.

The broadband cost out here is around 10 HBD for 750 GB of data which is quite good too.

You can Join the latest Leo Challenge too and tell us what is the real value of HBD in your home town.
PC: Google.com
Posted Using LeoFinance Beta
---
---