Sell or Buying Opportunity
Markets have fallen in both Crypto as well as stocks and I have lost a considerable amount of potential gain in both markets be it Crypto or Stocks. Why I said potential because until and unless I sell, this gain, as well as loss, is just on paper. Now a lot of people would be in dilemma that what should we do whether we sell our holdings and buy when it is lower or just keep buying the dip so that when the bull market returns we will be in profit.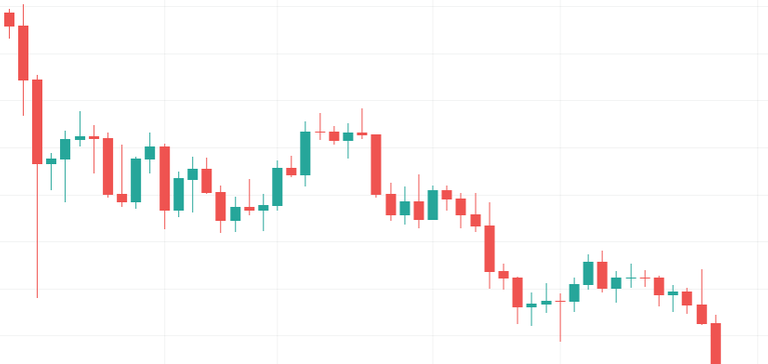 Even though I advise people to not panic sell, again selling now and buying later can be an option. Think about people who have sold BTC at 40K and bought again at current levels, I know it is plain trading and it is not everyone's cup of tea. People also sell because they want to cut their losses which is actually a good thing to do. As not all investors are long term investors, and few are just doing the trading and they have a limited amount of money to buy and sell thus they have to cut their losses to make more money. If we go by the momentum investing principle, it states that we should cut our losses as early as possible which means if there is a wrong trade we should exit it as soon as possible rather than just averaging it out.
I know we are not talking about the wrong trade or anything as such, everything was so sudden that people did not realize that we are entering into a bear market. With so much negative news around you, people do sell panic or buy hurriedly without thinking about the mood of the market. The best possible thing to do now is to take a break, and walk away when the market for some time and thus when the storm calms we have to look at the charts again to know what to do actually.
So in my case, I am not selling or buying in the current state and will see what will happen in another couple of days. If the market starts to climb will buy some but never gonna sell anything because we know BTC can go as high as 100K. So just sit tight and relax. If you have bought anything recently and it had gone down 10% and even though you know the potential of that coin, you should not think of selling in loss because if it has potential it will surely give good returns in the future.
Posted Using LeoFinance Beta
---
---