Making Real Difference in Our Lives and the Lives of Others in Our Community With Hive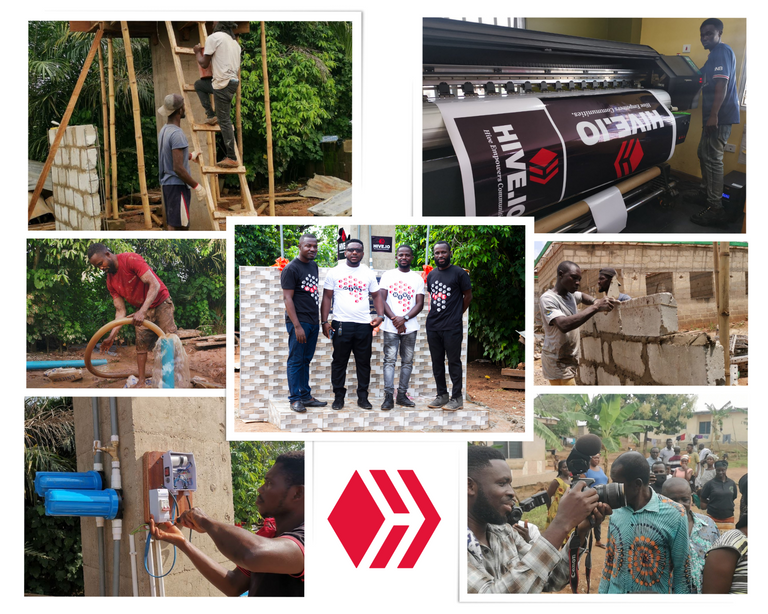 I had no idea how much we could accomplish with Hive that would benefit so many more people until we started working on Hive projects. Today, I see what real-world projects, such as the Hive water projects, can do for ordinary people who aren't even connected to or know much about Hive. Hive blockchain is extremely powerful, as evidenced not only by technology but also by real-world applications.
I have a Hive account, which is a great way to become an key stakeholder in the Hive ecosystem, and Hive has empowered me to be of great help to others. Even those who have had no idea of Hive have had their lives changed as a result of connecting with us through the Hive water projects. Hive reached out to them in a special way, making a difference in their lives.
At this point, we can all see that Hive is more than just the underlying technology that powers many dapps; thanks to @valueplan's sponsorship, we now have a real-world use case for the Hive blockchain. As a result of the project, a large number of people have benefited. The project has linked communities and individuals to Hive, demonstrating how powerful Hive is.
The same drilling company who worked on the first water project also worked on the second Hive Water Project. Oga, the CEO and chief engineer, has five youths with whom he works. He told us how he was contacted by others after the projects and promised to work on future Hive projects in Ghana.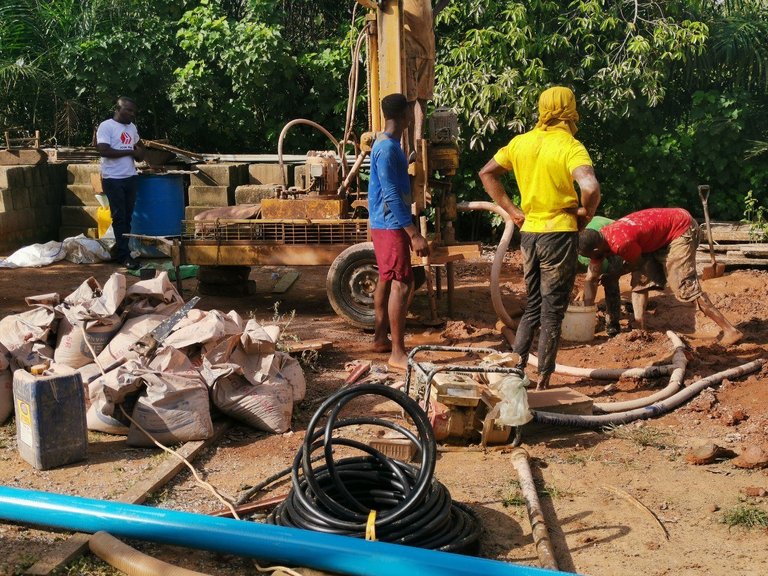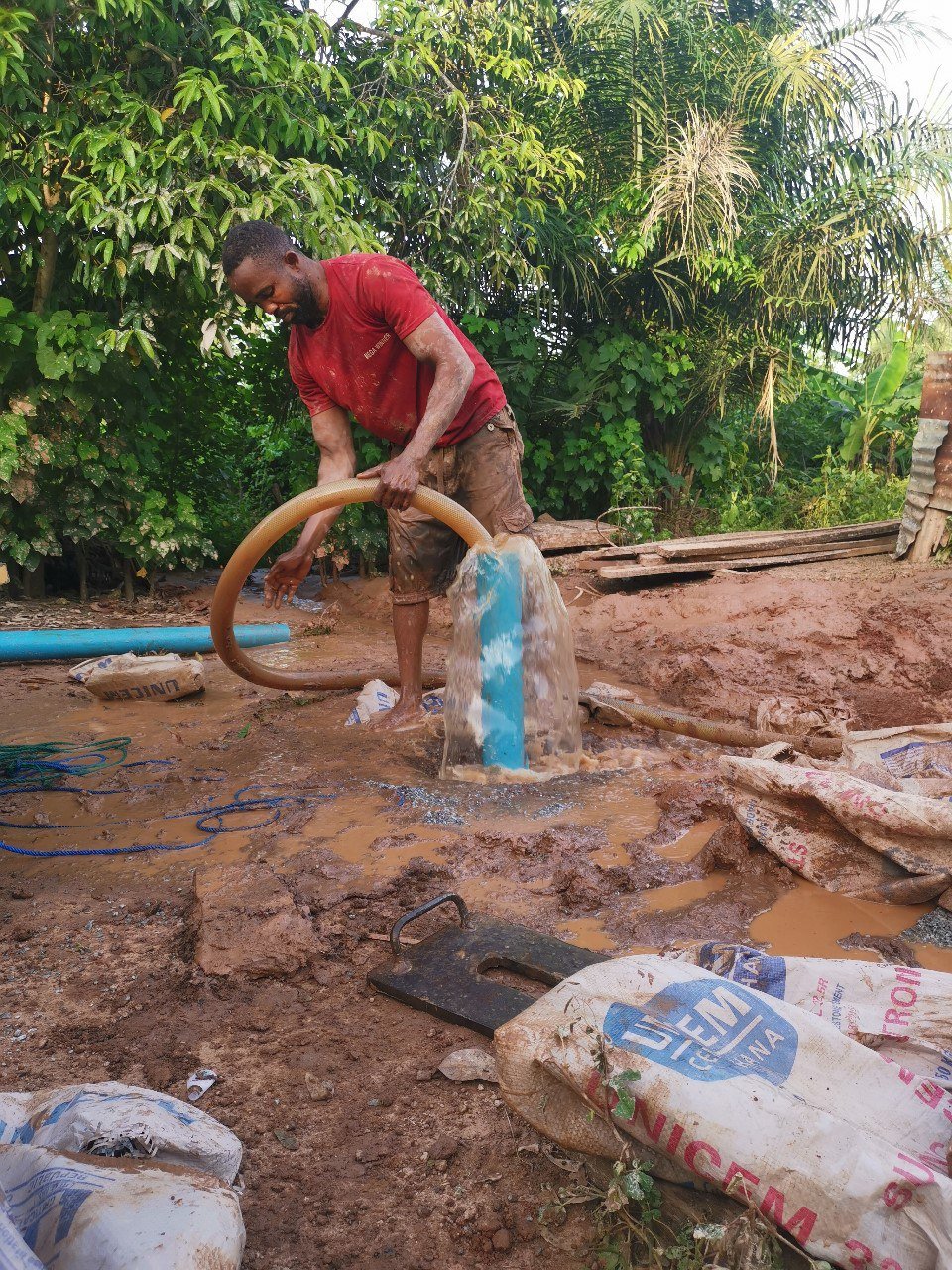 We have the masons who worked on the projects. It was very very upsetting when one revealed that he had stayed jobless since the first project. It was a great news to him when we contacted them concerning the second Hive project.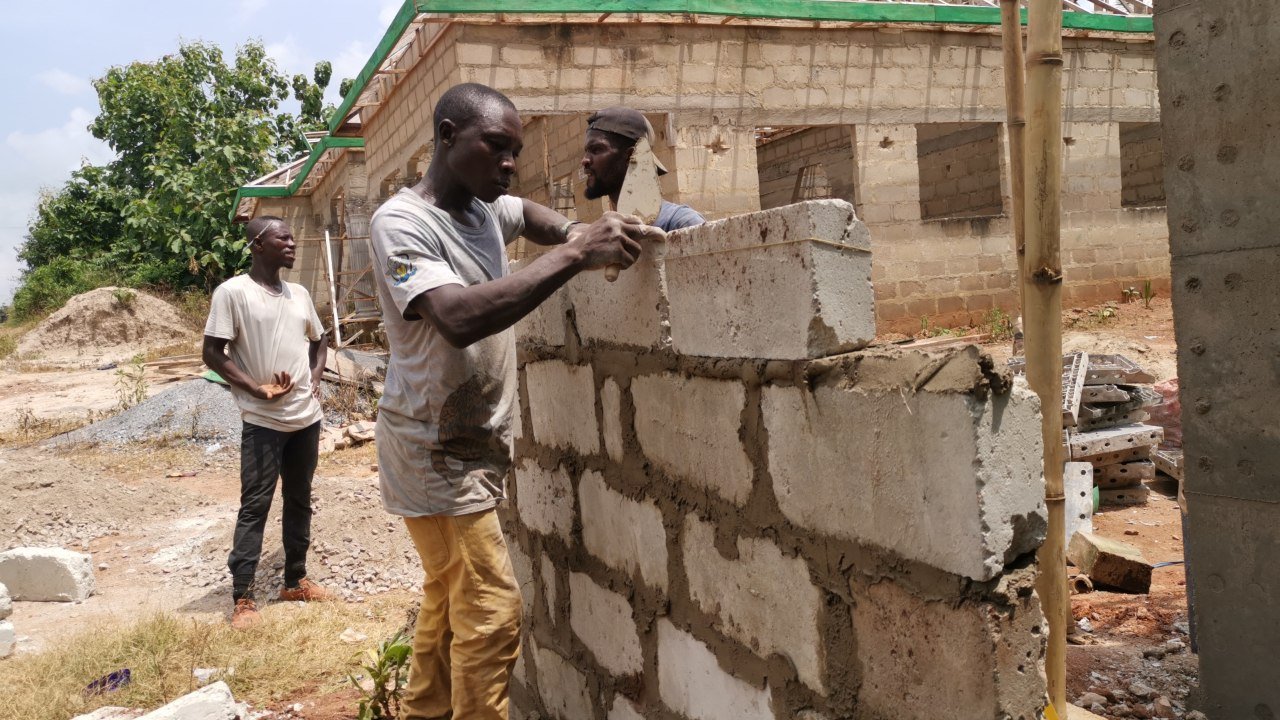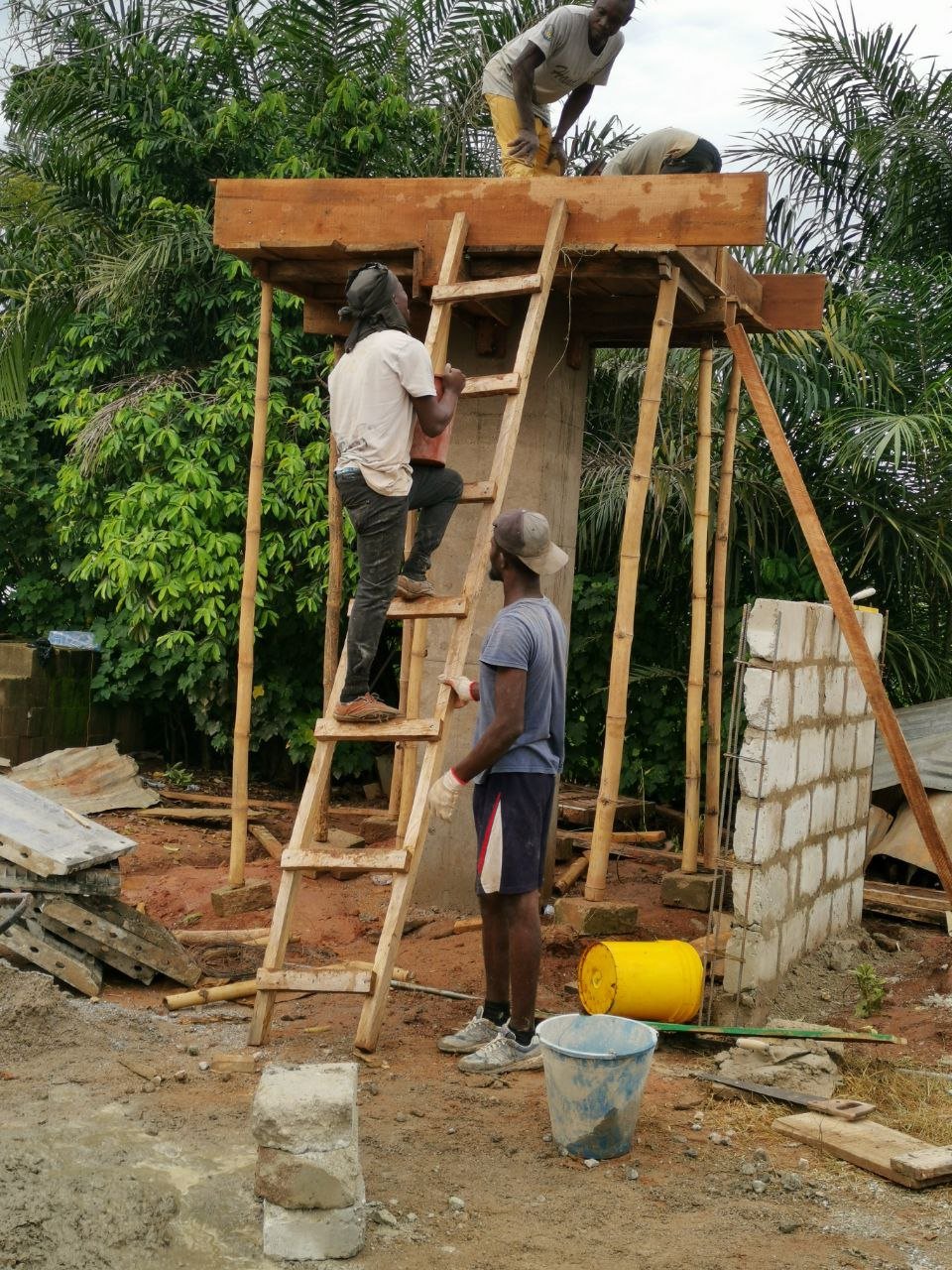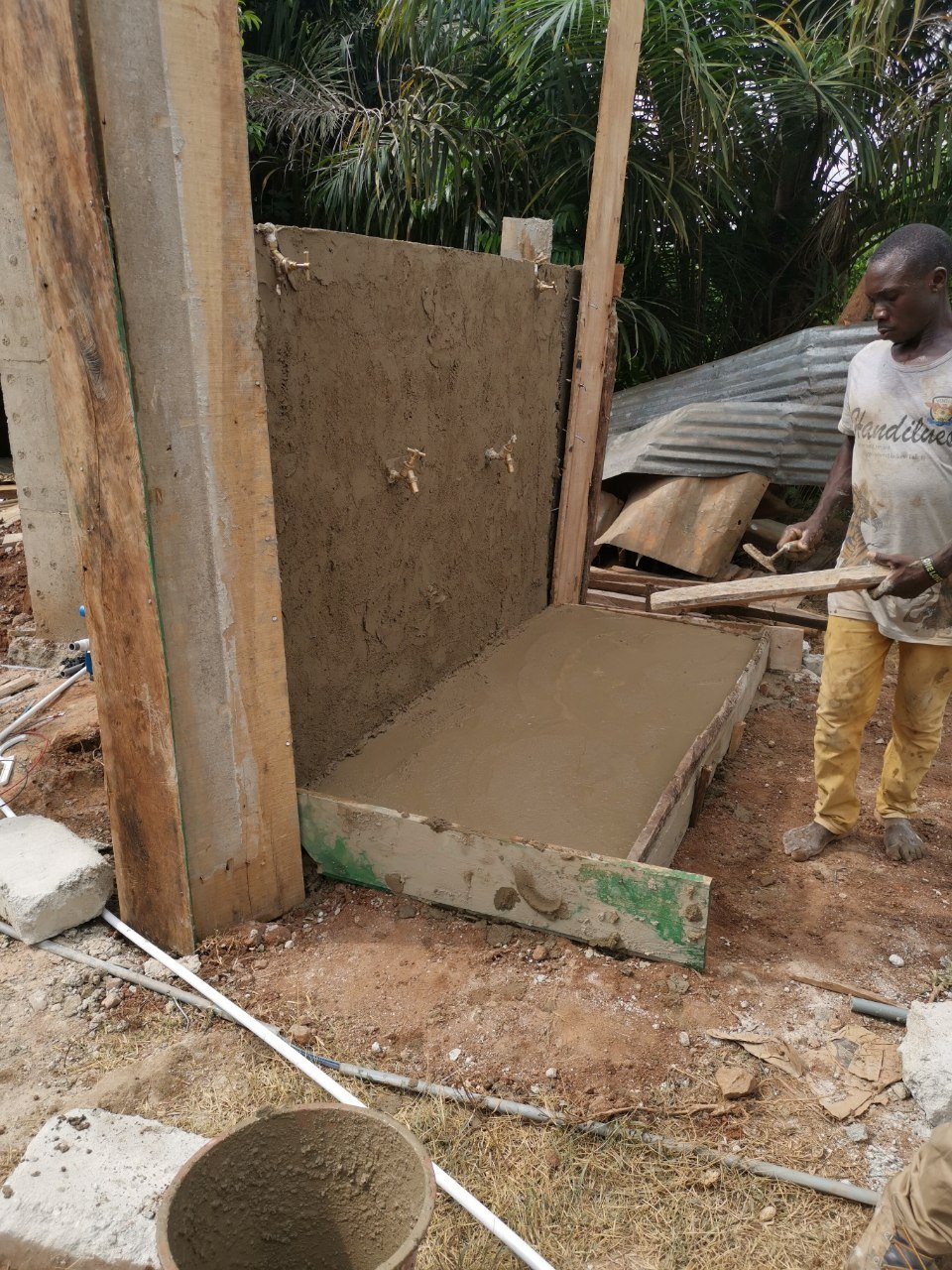 Additionally, Hive offered some jobs to the plaque engravers who contributed to the creation of the two plaques.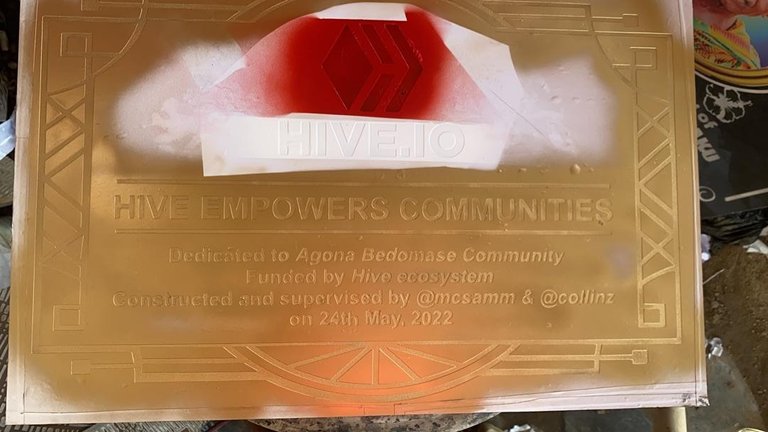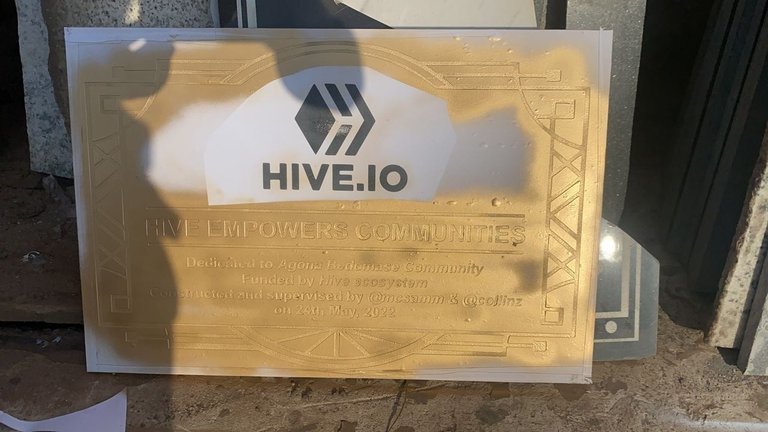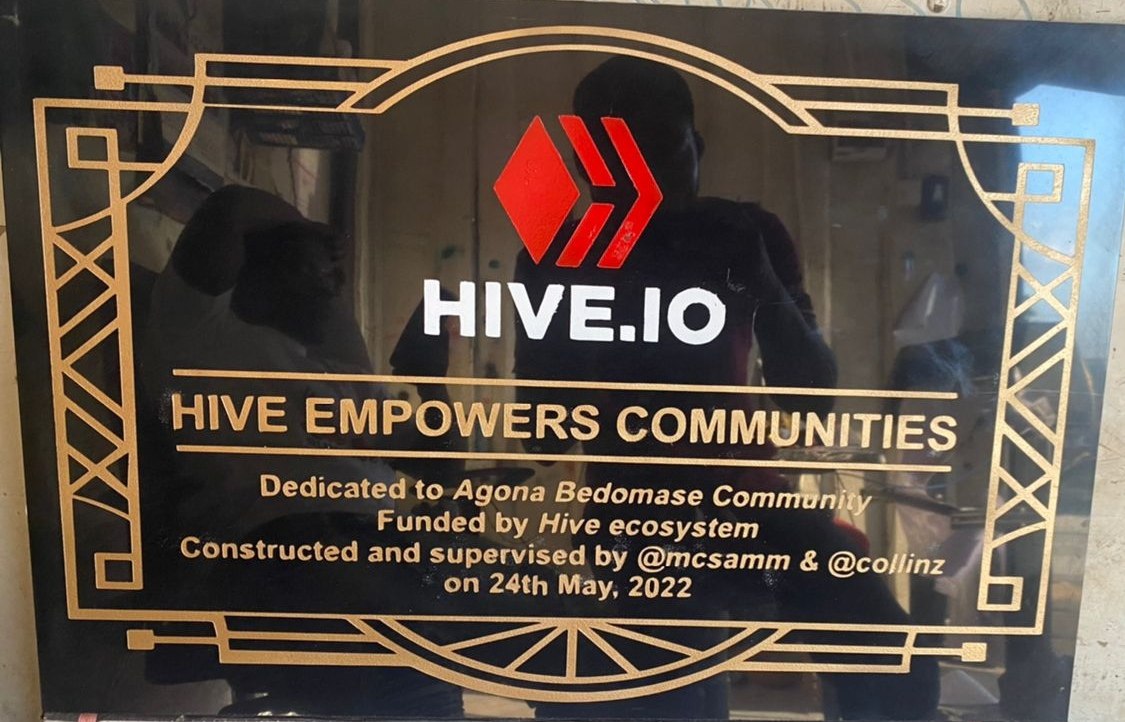 Since the beginning of the Hive water project, the electrician and the plumber have all been working with us. For any plumbing or electrical work, we have recommended them to others.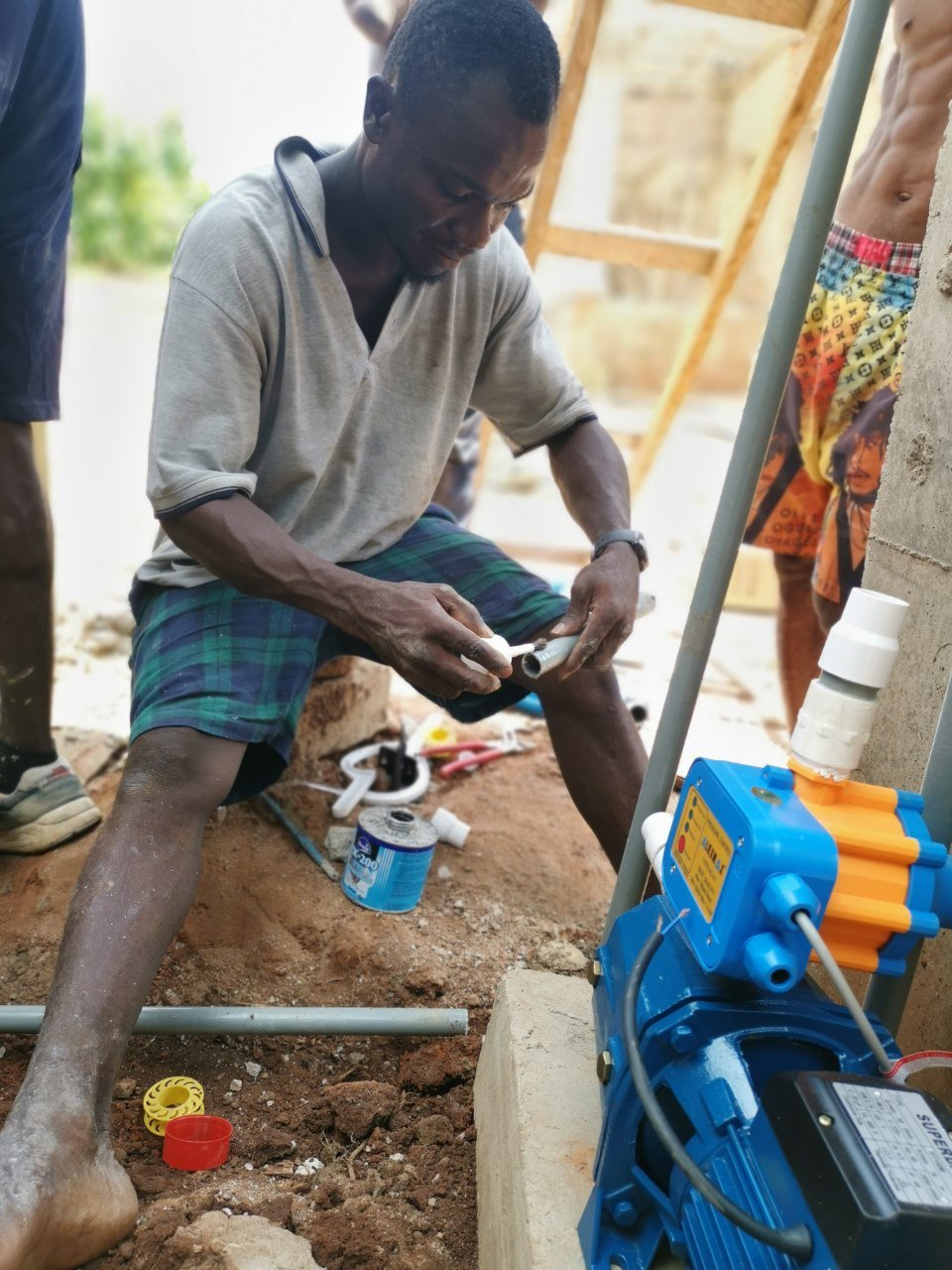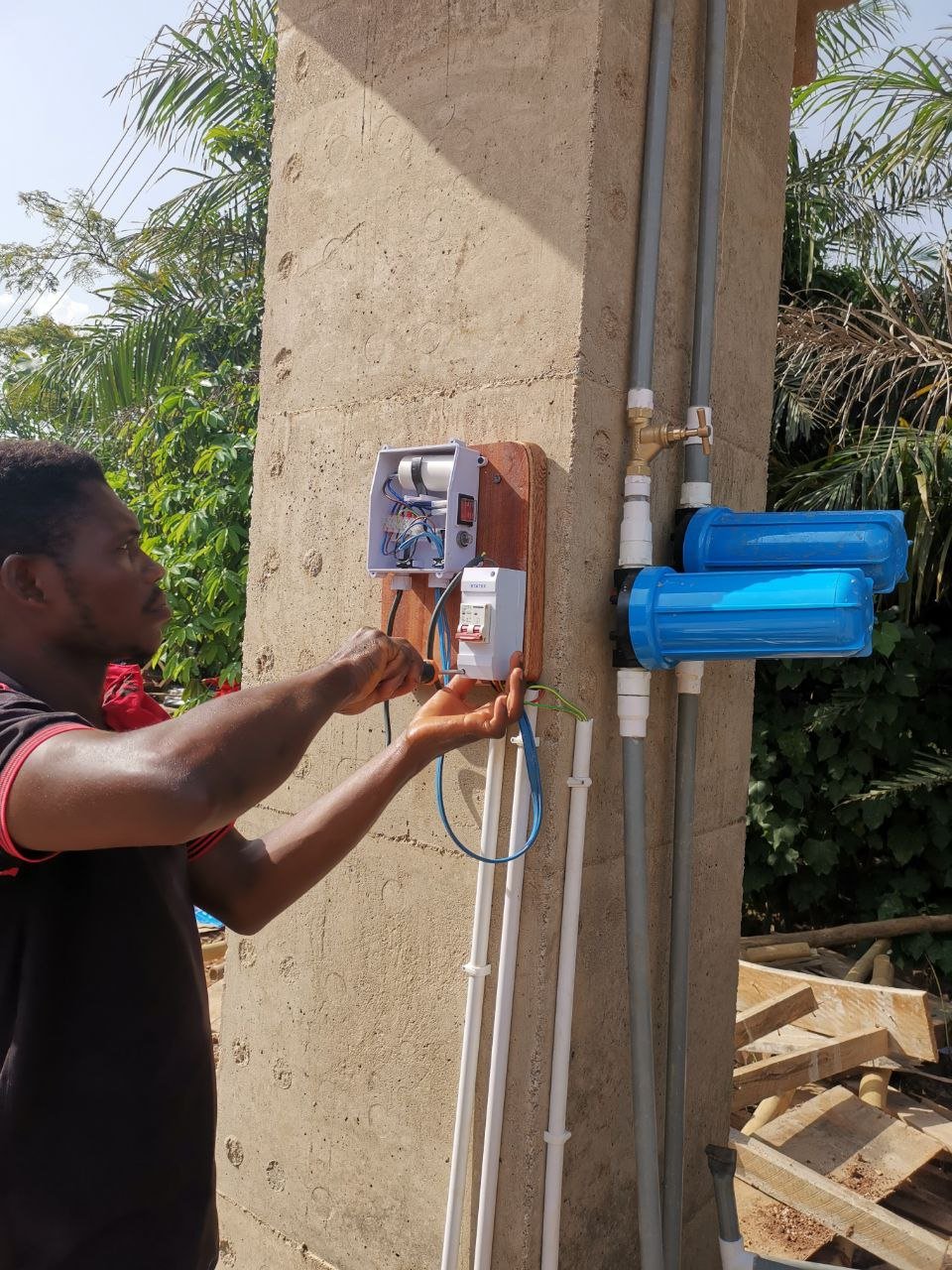 Hive gave those who assisted us in capturing all the wonderful moments with their cameras and the media who assisted in covering news about the project a job to do.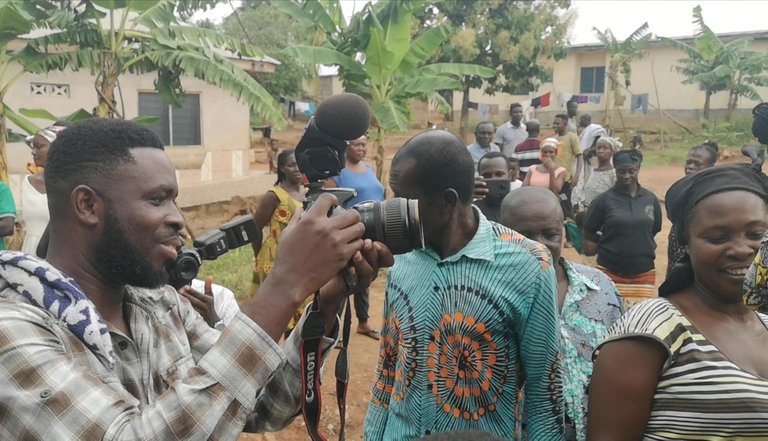 The Hive Project also provided work for youth who printed, designed, and created our Hive-branded t-shirts, stickers, and flyers.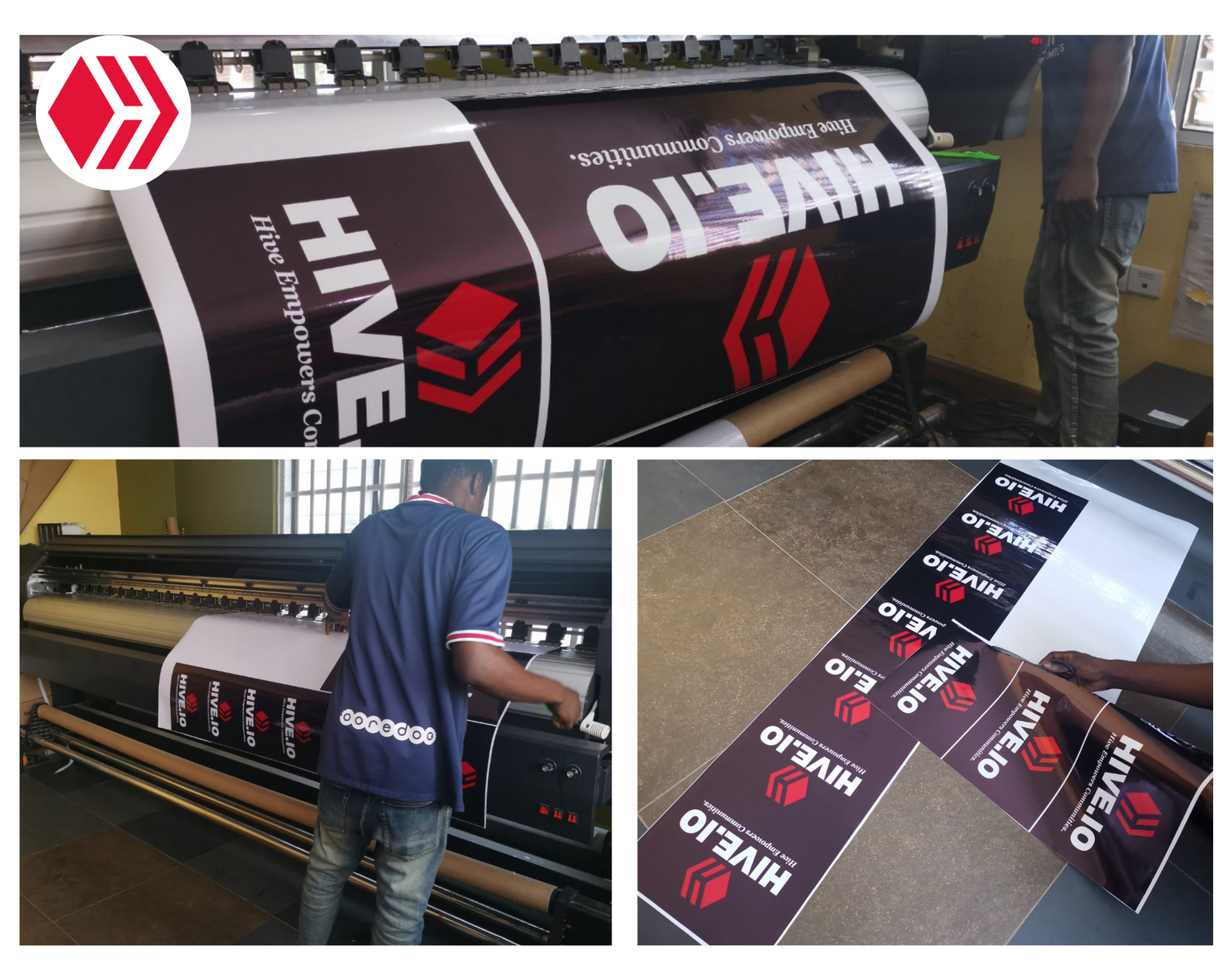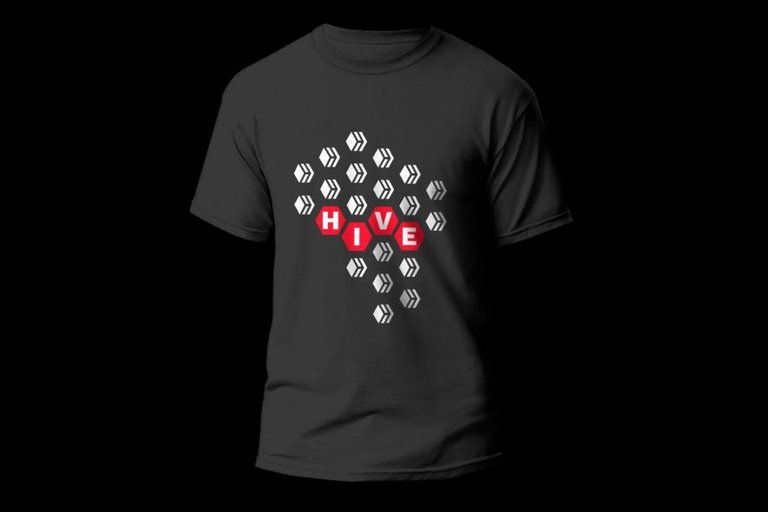 With all these impacts, it is clear to everyone that Hive isn't about rewarding individuals with quick cash. Hive instead empowers people , communities and projects. Hive is Changing Lives is a statement that more accurately reflects reality than mere words.
---
---