Marketing Hive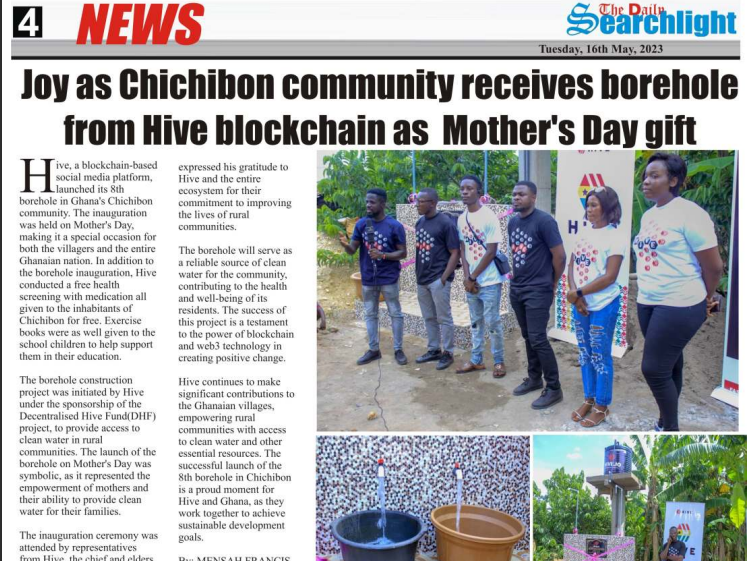 We have good examples with Hive that demonstrates how cryptocurrency can be utilized for the benefit of society, serving as an admirable model. While many individuals still harbor fear, uncertainty, and doubt (FUD) regarding crypto and are hesitant to consider any investments or use of cryptocurrency, an increasing number of people are also recognizing the advantages of cryptocurrency and embracing its use. Africa, in particular, is witnessing a rising adoption rate of crypto.
People have questioned the legitimacy of most cryptocurrencies. Doubts are natural when it comes to crypto, but it doesn't deny the existence of legitimate businesses or investment opportunities. When it comes to Hive, the concept of earning through publishing content and other online engaging activities haven't yet been grasp or well understood by many. Perhaps those who may have doubts about Hive only see its benefits as too good to be true. A clear example of this was when HBD was labeled as a scam on Twitter by someone who was unfamiliar with it because he hadn't done enough research.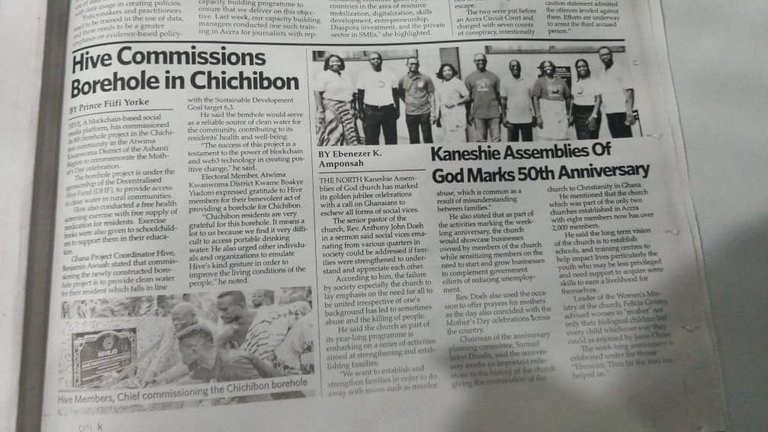 Those of us who have witnessed the firsthand impacts of Hive projects in Ghanaian communities and other parts of the world firmly believe in the potential of Hive and what it can achieve. Through the creation of a number of online and offline initiatives, the Hive blockchain has established a proven track record that demonstrates the tremendous potential of Hive as an investment for the future.
Projects like the community boreholes have become one of the good examples the Hive community have when discussing the remarkable capabilities of the Hive blockchain. We have an admirable record that confirms Hive's ability to positively transform lives. Moving forward, I believe the next step is to enhance Hive marketing efforts.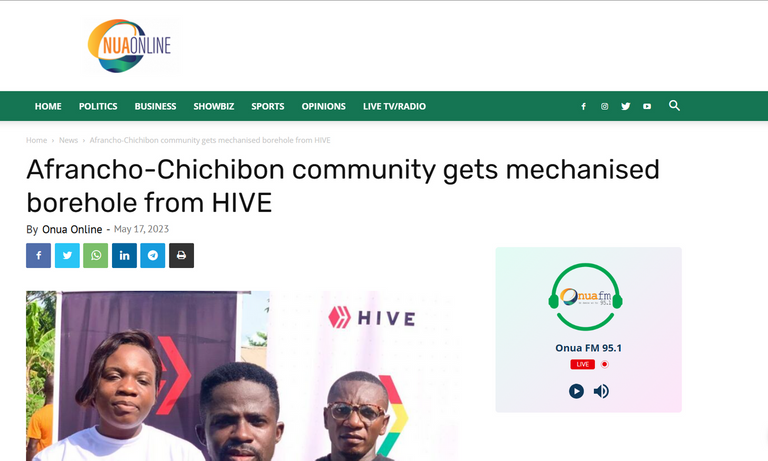 These remarkable achievements of Hive need to be shared with a wider global audience. Marketing serves as a means to educate, inform, and invite users as well as prospective investors. That's why we have made marketing a crucial aspect of the Hive Empowers Communities project, utilizing various media platforms to publicize the incredible accomplishments made possible with Hive.
Our goal extends beyond Ghana, reaching out to other locations worldwide. We believe that through the power of media, we can make this ambition possible and attainable. By leveraging both local and national media platforms, we aim to contribute significantly to marketing efforts that will inform and engage a larger audience about Hive. We envision widespread adoption of Hive and an expansion of its user base. Everyone is welcome and together we can take further steps towards advancing Hive Marketing.
---
---